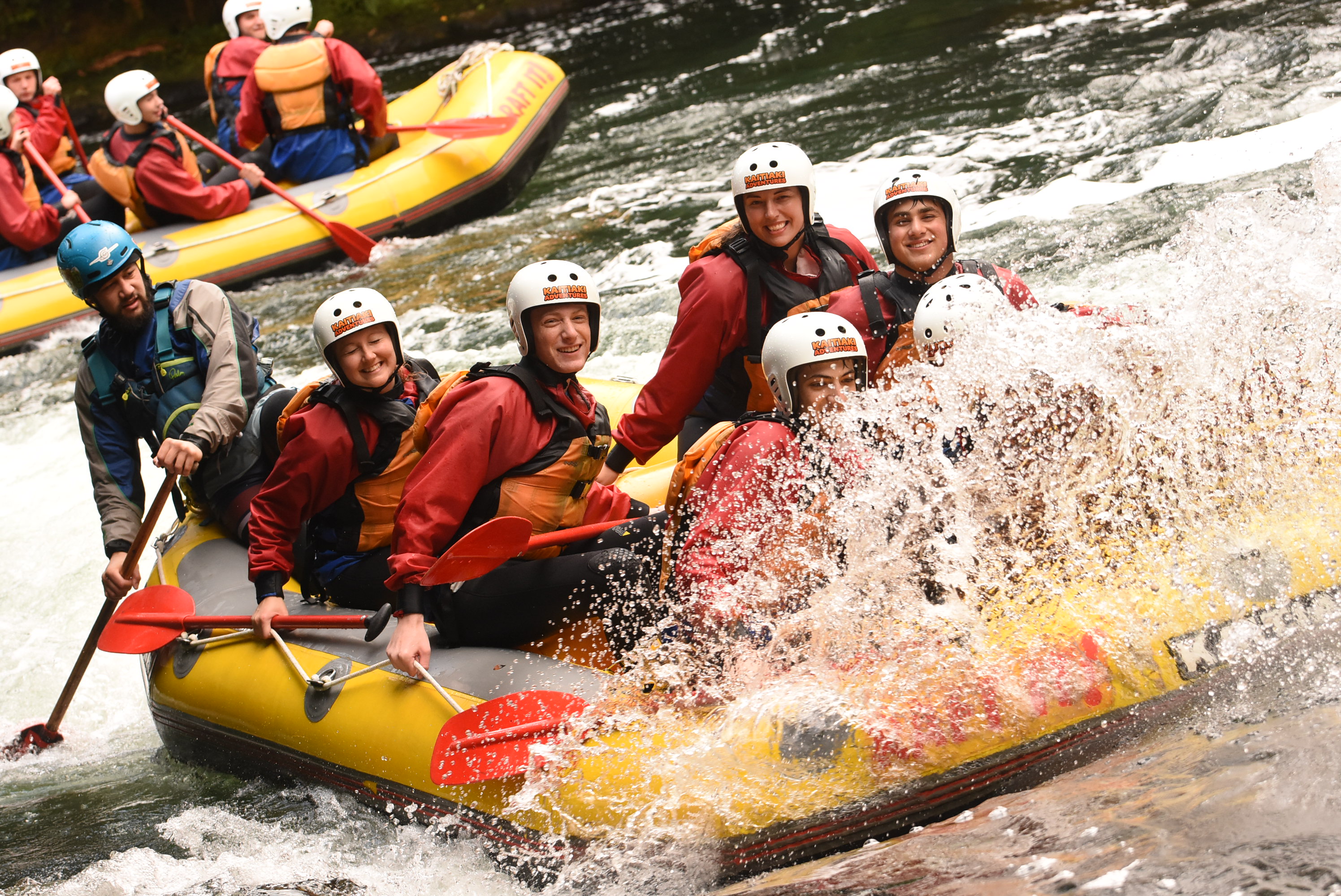 Kia ora! After a few plane rides and a time zone change, Trip 78 has made it halfway around the world, all the way to New Zealand! How can we even begin to describe to you all our incredible moments so far? Let's start with the amazing activities that we have come to New Zealand to experience.
For starters, nothing quite says, "Welcome to New Zealand" like going over the world's highest commercially rafted waterfall. You would think we were exaggerating if we did not have the rafting pictures to prove it. With New Zealand's natural scenery and Maori History lining the gorge of the beautiful Kaituna River, we couldn't have asked for a better full first day of the program. The rafting was such a great activity to get us all out of our comfort zones and feeling a collective sense of accomplishment after all having plunged over a waterfall!
Later that night, we continued with the energy surge from rafting and played a competitive game of bowling. Stakes were high as everyone stayed standing the entire game to watch and see who would become Trip 78's bowling champion. The energy was high, and scores were climbing, but it was Nash who ended up prevailing with a whopping score of 130! That night before bed, we all reflected together on the highs and lows of the day. Everyone loved rafting, and to no surprise, we were all stumped to say something to be considered a low point of the day. We were all so excited for what the next day had in store for us!
The following day was packed with quintessential New Zealand experiences showcasing the unique geology, culture, and history of the country. The morning started with the iconic Kiwi activity of zorbing. Zorbing down the hill in a giant rubber hamster ball was an activity that quite literally brought everyone closer together! 
Then we were off to "Hell's Gate" Geothermal Reserve and Mud Baths. As we walked through clouds of geothermal steam, we experienced a landscape that inspired myths and legends. Once used by Maori warriors to heal their battle-scarred bodies, we used the nutrient-rich waters and mud to relax after a morning of zorbing. Continuing with the theme of Maori culture, we closed off the night by learning the Haka. The Haka is a ceremonial dance, most famously performed by the New Zealand's rugby team. Everyone embraced the Haka spirit and our group all came together, just as the Haka intended.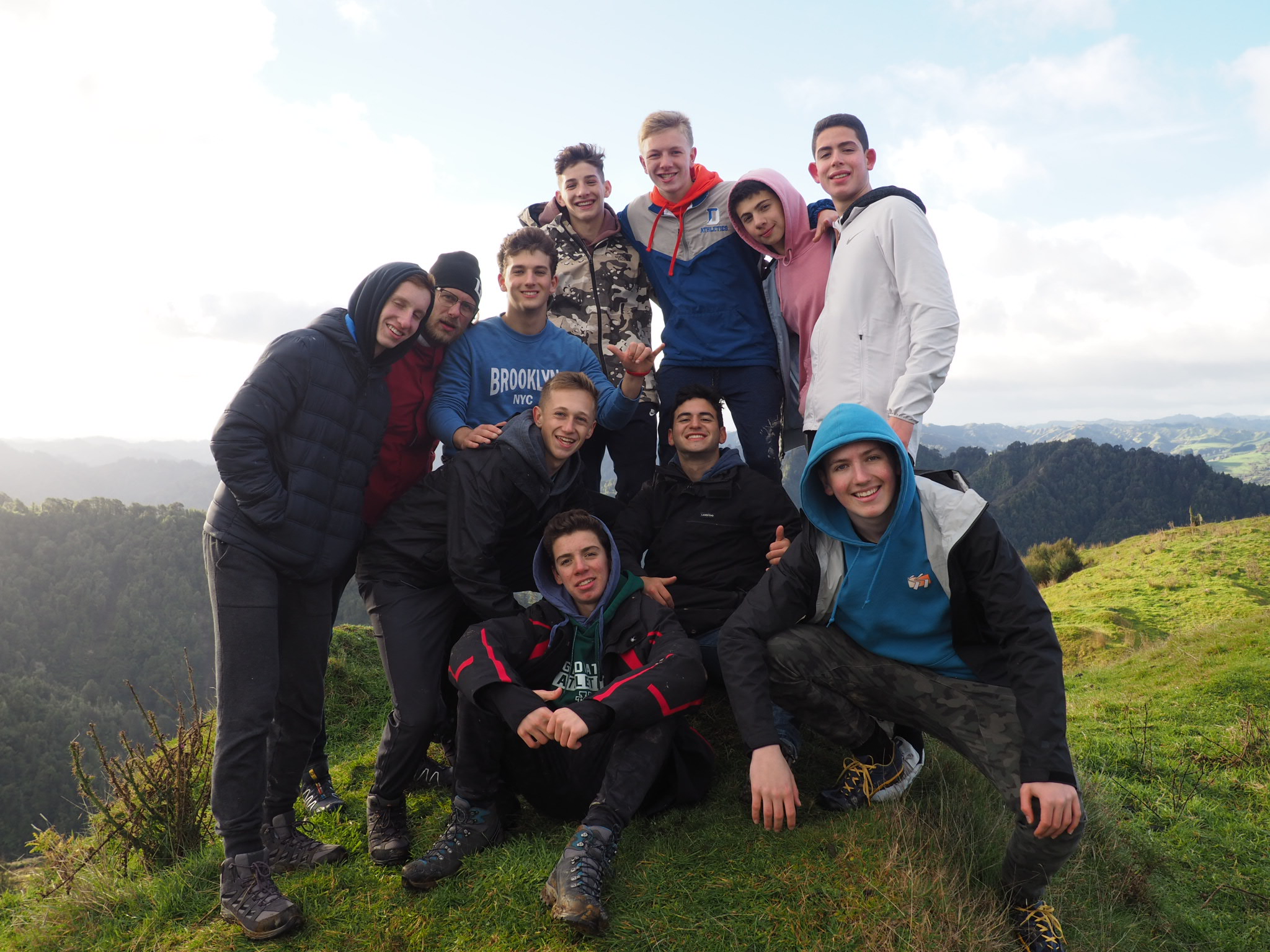 We then went to Wai-O-Tapu to explore New Zealand's most colorful geothermal area – and took a gondola ride up a mountain to try out the luge tracks. On that final night in Rotorua, we went to Tamaki Maori Village where we were able to try the traditional style cooking of Hangi and show off our impressive knowledge of the Haka. 
And just like that, we were off to Blue Duck Station! This next stop in the Whanganui National Park is a nature enthusiasts dream – and another once-in-a-lifetime experience. Out in the wop-wops, we were reminded of camp days and were all looking forward to embracing this wild, Jurassic park looking setting. Once arriving at the farm, we all hopped on ATVs for a bush safari of the grounds. We ran up and down mountains amongst sheep and cows, took in beautiful views and kayaked the Kaiwhakauka Falls. For dinner, we had a local favorite consisting of goat curry followed by a North American favorite: s'mores. The next and final day at Blue Duck was when we did our conservation work and witnessed everyday workings of the farm. The work involved checking traps, viewing the wetlands, cutting and collecting pine cones and chopping wood. After a morning of work on the farm, we came back to hot soup and grilled cheese and said goodbye to the people living there. Ahead, we had the scenic drive to the hotel in Ruapehu. After our amazing time in Blue Duck, we were all looking forward to the Tongariro Crossing the next day! We will fill you in on that adventure next time!
The Westcoast Blogger
Do you want to raft, zorb and dance in New Zealand? Learn more about our 23-day Australia and New Zealand Adventure! To browse all of our programs, click here.