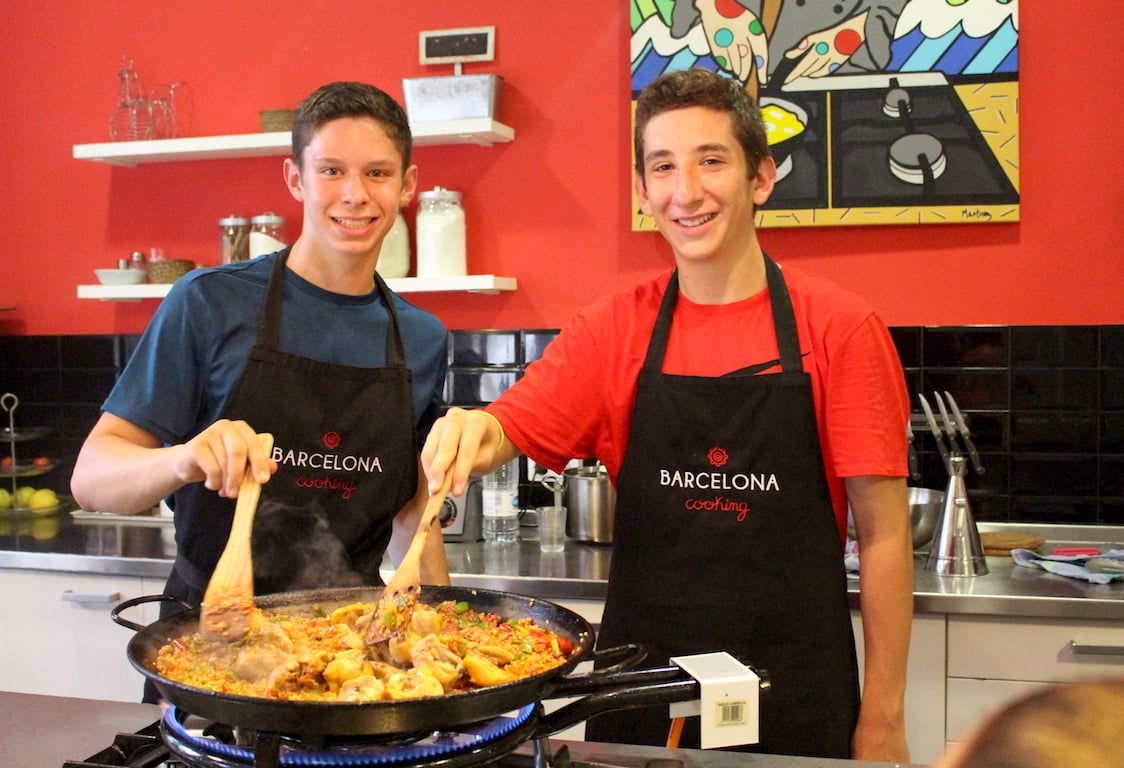 Summer is a great time for high-school students to get out of their usual routine, try new things, meet new people and gain independence outside of the classroom. And where better to accomplish all of this than on a summer travel program with their peers where they can explore amazing new places in a fun, safe group atmosphere?
Travel experiences are known to open up a myriad of personal growth opportunities for teens. According to this study by the Student & Youth Travel Association, major impacts of travel on teens include an increased willingness to learn, increased independence and confidence, and increased tolerance of other cultures. To truly get the most out of the experience, however, it's important they find a program that aligns with their personal goals, interests, and preferences when it comes to traveling.
We fully understand that there are many things to consider when choosing the perfect travel program for a teen, and we believe every one of our programs has something unique to offer. So as you browse through our programs, here are a few things to consider:
Age/Grade
It always feels easier to socialize among a group of peers your age. Having similar interests, communication skills and maturity levels opens the door for creating new connections. With this in mind, a large part of our programs' success is due to the time, dedication and care we put into creating our age-compatible, co-ed groups. The positive social dynamics achieved by this allows teens to focus on being themselves and take advantage of the growth opportunities in front of them from the get-go.
We understand the importance of feeling included and socially at ease at a young age, which is why some programs even offer exclusive departure dates for younger teens in middle school (completing 7th and 8th grades). Similarly, our ON TOUR programs give older teens completing 11th & 12th grades their own exclusive and unique experience with more independence while they travel. Your teen's age plays a role in deciding what program is right for them, so choose a program that best suits the level of independence and experience they're looking for.
Comfort Level & Openness to New Experiences
Determining your teen's comfort level is a key step in choosing a summer travel experience. Are they a curiosity-fuelled globe-trotter looking to immerse in new cultures? Or a first-timer looking for adventures a bit closer to home? Everyone has different levels of travel experience and preferences, and it's important to look at a program carefully with your teen to make sure it's something they're up for. Each of our divisions offers a wide range of experiences to match your teen's comfort level, whether that means staying close to home or visiting exotic countries abroad.
Dream Destination
Hand-in-hand with their comfort level is something your teen has definitely already considered: where they want to go. There are so many fascinating destinations to discover all around the world, each with their own rich history, amazing scenery, and unique people. Is your teen looking to see incredible wildlife in Australia or care for elephants in the rainforests of Thailand? Or are they seeking an unforgettable adventure exploring the best sights in the U.S? We have programs in over 24 countries, so choosing an amazing destination might just be the easiest task on your list.
See all of our Destinations here.
Interests & Goals
This might just be the most important consideration of all, as it will guide your decision about what style of program to choose. Are you looking for a fun summer travel experience touring in the U.S? A deeper, more authentic experience full of adventure and cultural exchange? Does your teen want to volunteer abroad and help make a difference in local communities? Or is your family starting to think about college, and want a program to help prepare them for the life decisions and independence that lie ahead? Perhaps your teen's goal for the summer is something broad like wanting to improve social skills, or something specific like learning to surf in Australia. Whatever your teen's interests and goals are, we have a program that will help accomplish them:
– Active Teen Tours bring you along to experience the latest and greatest activities for teens in awe-inspiring destinations.
– Global Adventures provide a more off-the-beaten-path adventure experience, exploring bucket list destinations with added cultural exchange.
– Community Service programs combine the fun of exploring the world with the rewarding experience of helping communities in need through meaningful service projects.
– Pre-College Enrichment programs give you a taste of the college experience while helping you pursue your interests and prepare for the future.
Program Duration & Tuition
There are many factors that come into play when deciding the length of your teen's summer program. Your family may have a busy schedule during the summer, certain financial considerations, or perhaps your teen just has a preference for a shorter or longer experience. We recommend first deciding how long you are comfortable leaving for, and planning from there. From 10-day community service programs in Costa Rica to 40-day teen tours across the U.S, many of our programs are offered in various lengths so that you can easily find something that works for you.
We hope that these guidelines will help you narrow down the search for the perfect program for your teen. If you have any questions, please get in touch with one of our enrollment specialists, who would be happy to discuss what you and your teen are looking for in a summer program.
If you're ready to start looking, you can browse through summer programs here.