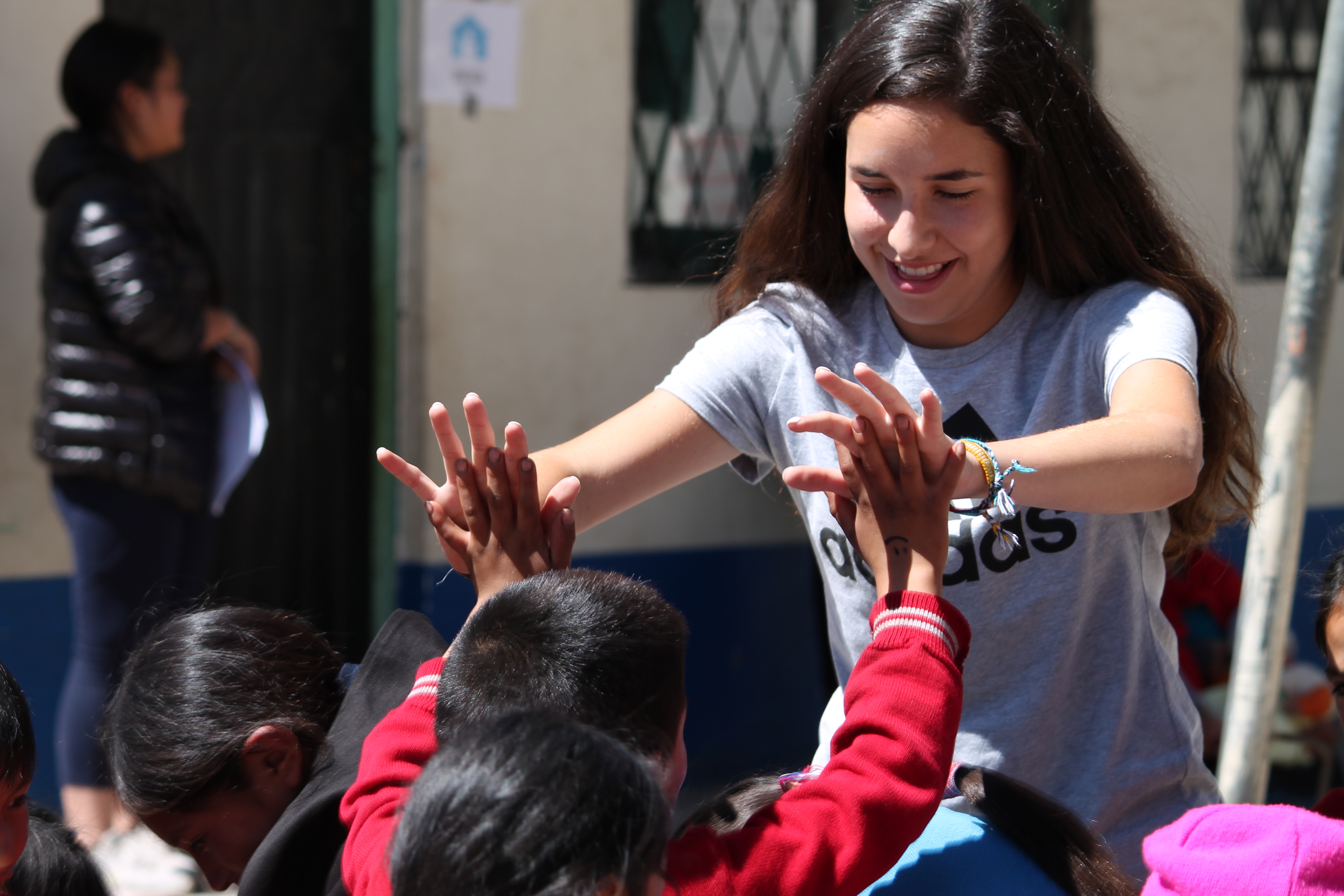 We asked long-time Westcoast Staff, Ally Moore, to reflect on her experience as a Program Director on our Ecuador: Medical Assistance volunteer program this summer. Here's what she had to say!
My name is Ally Moore, and I'm a program director with Westcoast Connection. I've been lucky enough to work with Westcoast since the summer of 2012. Throughout the years, I've been able to lead some amazing programs with some amazing teens. From the beaches of Thailand, to the mountains of Alaska, each experience has surprised me and held a special place in my heart. There's a quote by Henry Miller that says "One's destination is never a place, but a new way of seeing things." I think that has always been my favorite thing about Westcoast, being able to see a place through participants' eyes, the way that travel can change us.
I've loved every program I've led, but this summer was something special. I was fortunate enough to direct the first MEDLIFE Ecuador program, and could not have asked for a better service partner or group. I was immediately drawn to MEDLIFE's approach, which is rooted in listening. Their priorities are driven by the communities they partner with and focus on working to understand the root causes posed by poverty and create sustainable and quality solutions driven by the community themselves. Medicine, Education, and Development. They consider the community members the experts – they know their community best, and they know what their community needs.
The service blew me away. The clinics are run by Ecuadorian doctors and pharmacists. Watching the program members get so much out of it and grow in such a short amount of time really made the experience something special. Every second of the service was remarkable; program members were engaged, focused, and all in from day one. Waking up bright and early to the rolling mountains of the Ecuadorian countryside, getting to know the community members and doctors, and finding connection and joy in supporting whatever way they could.
We were able to shadow the doctors, assisting with diagnosing parasites, checking blood pressure, filling prescriptions, running educational sessions, etc. The debriefs were phenomenal, with our group really reflecting on what they were seeing. For a lot of them, you could see their world views begin to shift, and a majority described the experience at the end as "life-changing"; they were so conscious, mindful, and respectful throughout the whole process. 12 out of the 14 program members wanted to be doctors, and this experience really solidified that for them.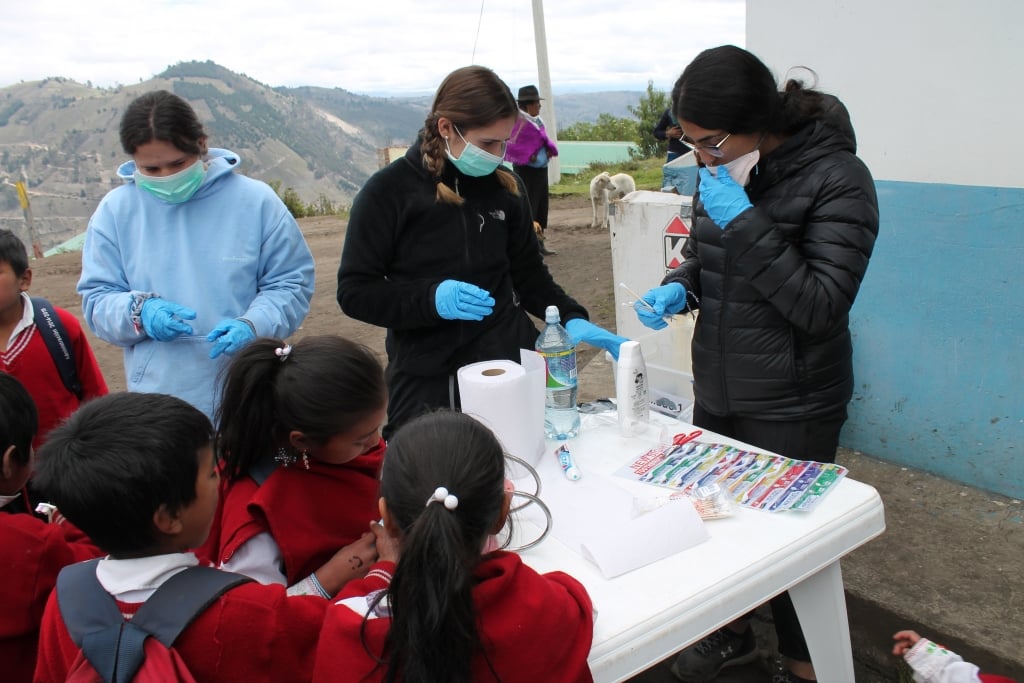 One such member was Emma Tishler, "I have always had a passion for medicine but my curiosity and desire to know more about global and public health came working hands-on with people living in rural Ecuador. I never thought I would be able to help so many people and while feeling the impact, know that the work shouldn't end after the two weeks. I aspire to pursue medicine with a focus on global health in the following years. thank you Westcoast for the best summer!!"
Our group members really took the weight of the responsibility seriously. I was trying to figure out what exactly made this program so special, and I think for a majority of service programs I have been with, service has been a part of the experience, but with this one, service really was the experience. It was really at the heart of the program and the group members.
"Going on the Ecuador Medical Assistance trip was one of the best decisions I've ever made. The work we did with the communities was beyond rewarding, and it definitely increased my love for science and helping people. The hands-on experience completely changed my perspective of the world, especially after feeling the impact we were making on people's lives. What made it even better was the ability to do it along with some of the most special people I have ever met." – Sophie Shrock
At the end of the program, I had each member of our group pick one word to sum up their experience and I wanted to share them here: Incredible, Life-changing, Impactful, Community, Experience, Inspiring, Superior, Awesome, Gratitude, Meaningful, Mind-blowing, Life-changing, Unity, Eye-opening.
Learn more about our Ecuador: Medical Assistance volunteer program for teens.