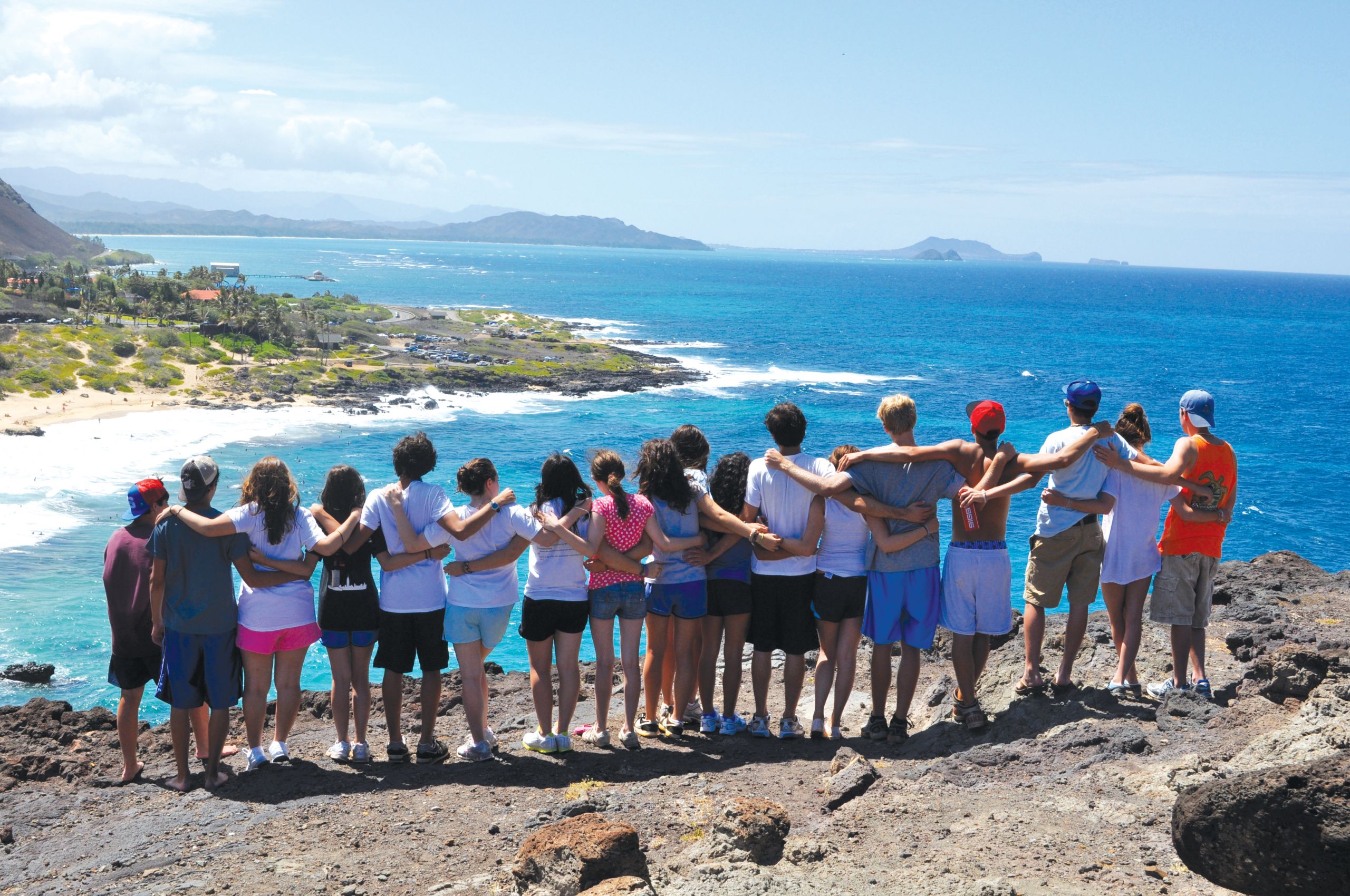 Whether your latest summer camp experience was last year or 30 years ago, it was probably one of the highlights of your year.
You might not have known it at the time, but while you canoed, played sports, and stayed up too late talking, you were actually doing a lot of learning.
Numerous studies have shown that going to summer camp has numerous positive effects on kids. From developing social and leadership skills to improving confidence, many of the things you do at camp have a lasting impact on your life.
Eventually, after a few summers of camp, middle and high school teens begin to look for other ways to spend their few precious months between school years. No need to worry, because those incredible summers of making friends, experiencing new things, and developing as a person don't have to end with outgrowing camp.
We've spent the last 37 years operating summer programs for teens that offer amazing travel, volunteer, and learning experiences for 7th-12th graders. Check out what makes our middle and high school student travel programs such amazing next steps from traditional summer camps.
"After 8 years of summer camp, I didn't think there could be a better way to spend my summer, but this trip changed my life. Amazing staff, great people, best experience ever!" Andie H., Hidden Hills, CA
Top 5 reasons why our summer programs are an ideal next step after camp
1. Balance of structure and independence
Camps provide structure to kids' summers, and most parents love that. Having activities planned ahead of time that are supervised and run in a coordinated manner provide a better experience for everyone involved.
As teens get to high school, they naturally begin to crave more independence, but nonetheless, parents still want an element of structure to be present in their children's summers. From planning to execution, we work to ensure that our programs are run as smoothly as possible. Every step of our itineraries is meticulously planned and coordinated to systematically reduce risk while providing fun and inclusive environments for all members of the program.
In other words, we offer age-appropriate levels of independence on our programs, allowing us to provide the perfect balance of structure and independence. Teens get the summer of a lifetime and parents get peace of mind.
2. Brand new experiences
New experiences come in many different forms. Whether it's trying new foods, exploring a new place, or doing an activity you've never done before, new experiences help you discover who you are.
At a young age, camp is a great place for these new experiences, but eventually, teens begin to look for something more. By deciding to go abroad on a student travel program, you can expect a range of nearly unlimited new experiences. Meet the giant tortoises in the Galapagos, drink water straight from Icelandic glaciers, or hike through canyons across the American Southwest and enjoy the breathtaking views.
The best part? Our diverse summer programs for teens cater to all levels of adventurousness.
3. Diverse programs for varying comfort levels
Not everyone is at the same level of comfort when it comes to the things they want to try, and that's totally okay.
In fact, that's one of the reasons we offer over 70 different programs in countries all over the world; so that we can provide the right program to the right teen. If you're the kind of person who wants to Scuba dive in Australia, that's awesome. If you're the kind of person who'd rather spend time exploring North America's famous National Parks, that's awesome too.
Our mission is to create life-changing experiences that teens remember as the best of their lives. Offering a variety of travel, volunteer, pre-college, and language programs just makes sense.
4. Personal growth opportunities
Personal growth can stem from a number of different factors. As a teenager, being yourself and stepping out of your comfort zone are two of the best things you can do for your own development. Although they sometimes sound like opposites, they really go hand in hand.
Traveling to a new place and trying new things are some of the best ways to step out of your comfort zone and learn about yourself. And there's just something about being in a new place and meeting people that have no expectations of you that helps you be yourself.
If you talk to anyone who's traveled, volunteered, or studied abroad, you'll hear them talk about how their experience broadened their perspective of the world, inspired their career path, or simply helped them grow.
5. New and lasting connections
Last but not least, the bonds formed while traveling, volunteering, or taking classes abroad with a group of peers are unlike any other.
From our first-day icebreakers and the friendly environment our leaders create, to the experiences group members share; our programs are designed to cultivate meaningful social connections. You might show up to the program on your own, but you'll be leaving with some amazing new friendships. After the summer is said and done, you'll likely enjoy keeping in touch with a brand new network of friends from around the USA, Canada, Europe, and beyond.
If you're a high school student who feels like you've outgrown summer camp, or a parent looking for a truly enriching and inspiring summer for your child, check out our list of summer programs for teens here.
Whether you choose an Active Teen Tour, a Global Adventure, a Community Service program, or a Pre-College-Enrichment program, you're in for an unforgettable summer experience!