The Story
While operating teen summer programs with a community service focus since 2004, we've been moved by countless stories of how these experiences have had a direct and lasting impact on our staff, participants and the communities involved. Always with the goal to help others, the rewards far exceed working on the projects at hand. We've heard time and time again how volunteering has encouraged personal growth, cultural awareness, and a sense of community, leaving all those involved with a greater understanding of the role we play as global citizens.
Did you know? In the past 5 years, Westcoast Connection participants, staff and other WCC Cares community members have contributed over 100,000 volunteer hours to various projects around the world. The variety of non-profit organizations that benefited is humbling. We are proud of the lives enriched and the impact we've made in communities around the world.
Meet some of our service partners: Additionally, we continue to work with longstanding non-profit organizations to develop rewarding community service programs for the summers ahead. You can learn more about all of our service partners and projects here.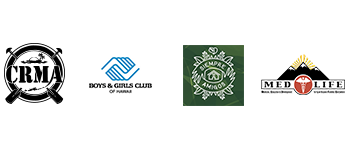 WCC Cares Events
Throughout the year, our 4 offices in our respective cities bring together alumni staff, family and friends to volunteer their time and give back to their communities. In 2022, WCC Cares supported Save the Children via the Charity Miles Employee Empowerment Program. Through our alumni staff and full-time team efforts, we walked over 10,000 miles which resulted in an over $4,000 donation directly benefiting Save the Children.
In the past, we have spent time giving back with One Tree Planted and Ve'ahavta in Toronto, Citymeals on Wheels in New York, Mada Community Center and the NDG Food Bank in Montreal, and Habitat for Humanity ReStore and Diana Beach PATCH in Florida!
Staff Reflection: An Eye-Opening Volunteer Experience in Ecuador
Having been on one or more of our summer programs, you're a valued member of our Westcoast Connection alumni family. We love to highlight the incredible work that our alumni have contributed around the world and in their local communities. As an example, you can read Program Director Ally's story about her time leading the Ecuador: Medical Assistance program.