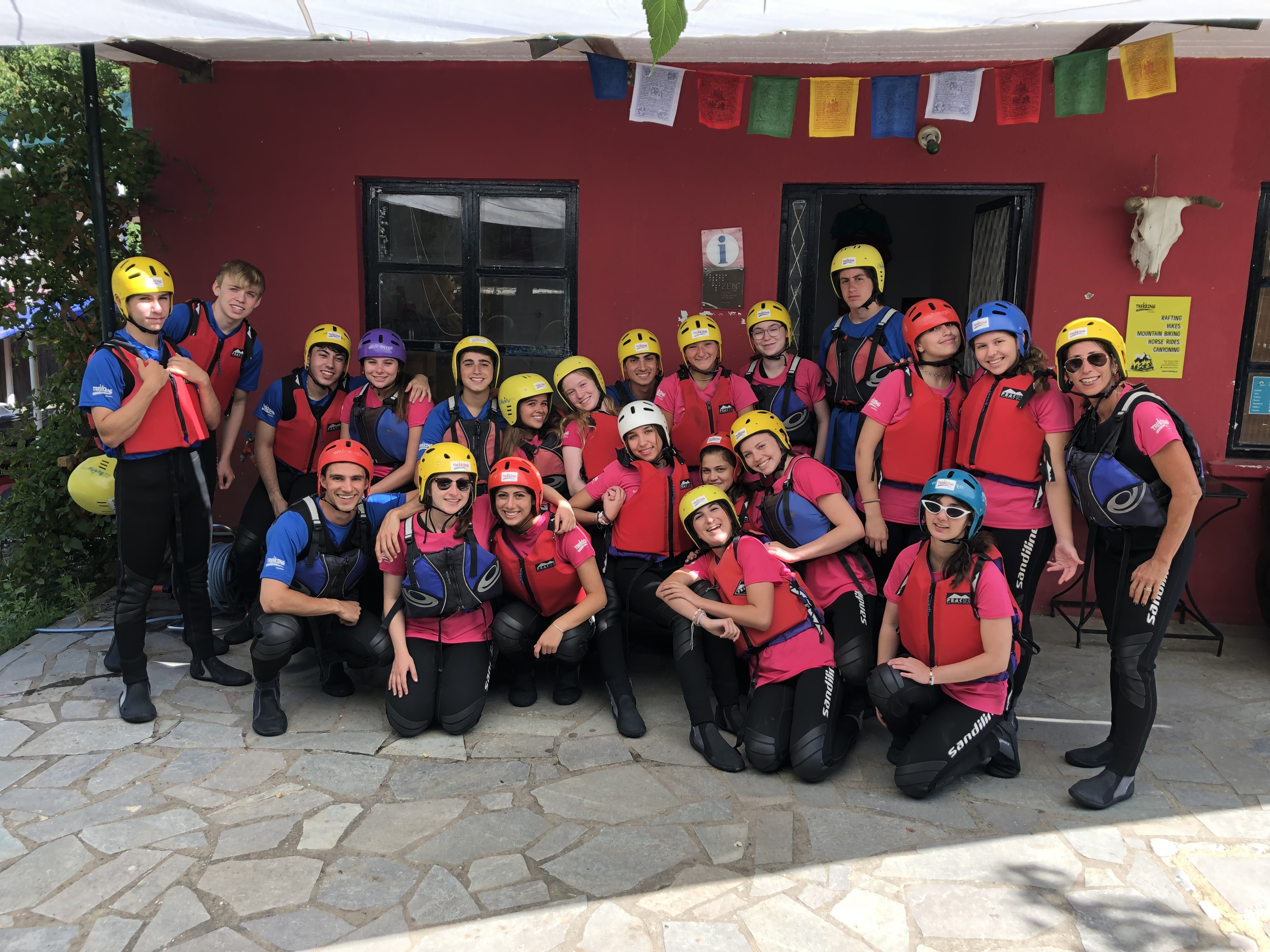 Opa! Our time in Greece has been a blast so far. We continued this part of our trip on a high note, as we were literally high up in the mountains of Monodendri! Surrounded by the most beautiful mountains, we looked forward to our bus ride just for the incredible views! Our driver made the bus rides so enjoyable, by singing along to some of our music and always making us laugh. 
We made our way down for some river tubing – a highly anticipated activity! We floated down the river, even encountering some rapids along the way. What an adventure! After tubing, we enjoyed an authentic Greek lunch before we headed to the Papingo Rock Pools. 
After, we went to explore Olympia. We had the chance to discover where the Olympics originated from and learned about how the winners were celebrated back in the day. We even saw where they lit the Olympic flame. Trip members even had an opportunity to run on the very first Olympic track and we crowned Gabriel as our winner!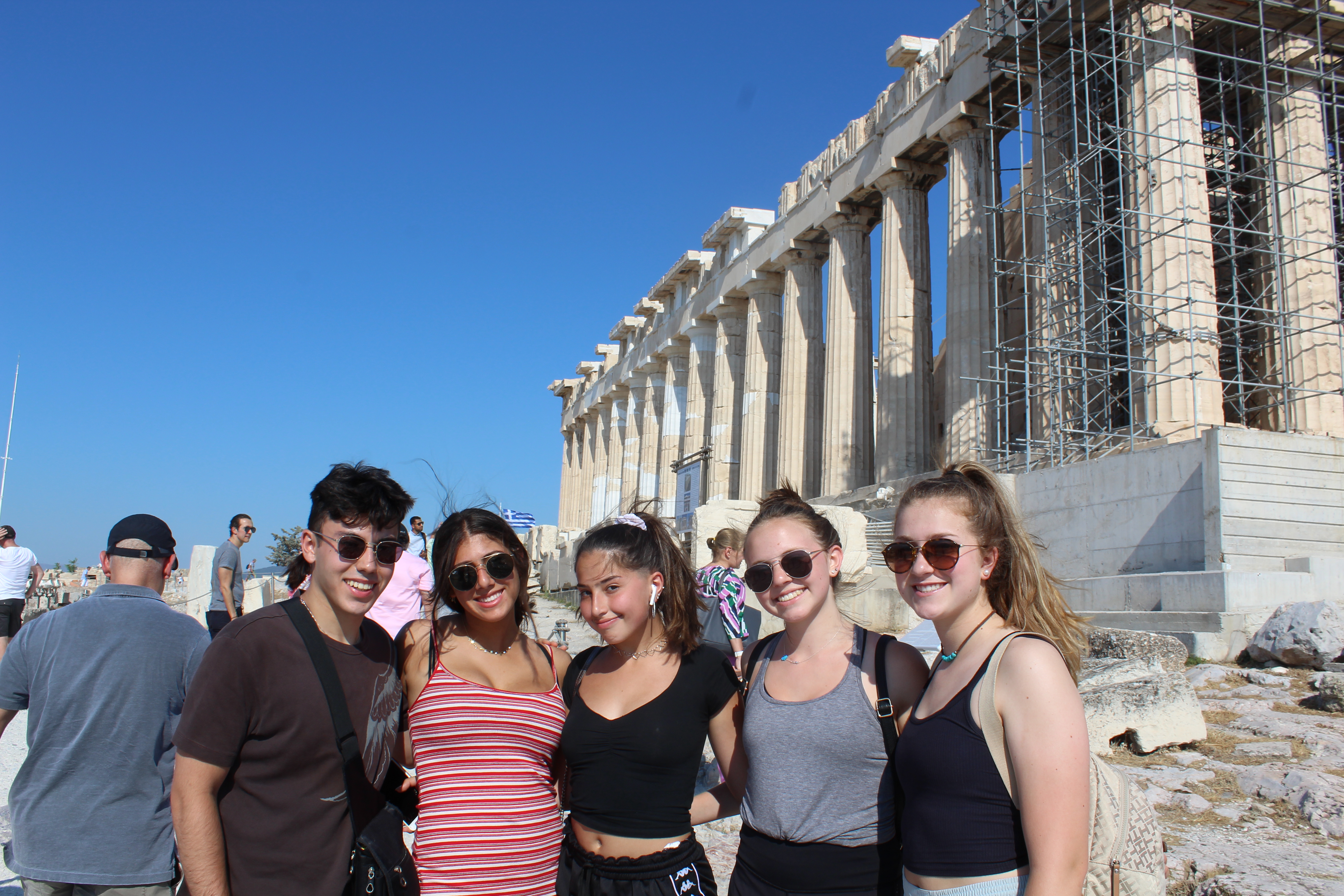 On our way to Nafplio, we stopped for some whitewater rafting. The views were beautiful and we got to paddle through class 2 rapids! We did end up in the water after choosing to jump in. It was very refreshing! We also had a really fun experience floating down part of the river without our rafts. It was like nothing we've ever done before and it was great. Our rafting day ended with a small walk to a beautiful hidden waterfall! 
In Nafplio we celebrated our time in Greece with a "white party" where we all wore our nicest white clothes to dinner. We were mesmerized by the sunset at dinner and it made for a great view along with the blue water and glistening sky. After dinner, we participated in Greek dance lessons and learned many cool new moves and some authentic Greek dances. We celebrated our new talents with gelato. On our last night in Nafplio, we also hosted our very own lip sync battle. Everyone did a great job and brought a lot of creativity to the table! 
We made our way to Athens and enjoyed a traditional Greek meal and we even had a chance to break some plates! 
We are looking forward to continuing our Greek Adventure and exploring its beautiful islands! 
Until next time,
The Westcoast Blogger
Do you want to explore the ancient city of Rome? Check out our 25-day Greece, the Islands, and Italy adventure!  To browse all of our programs, click here.