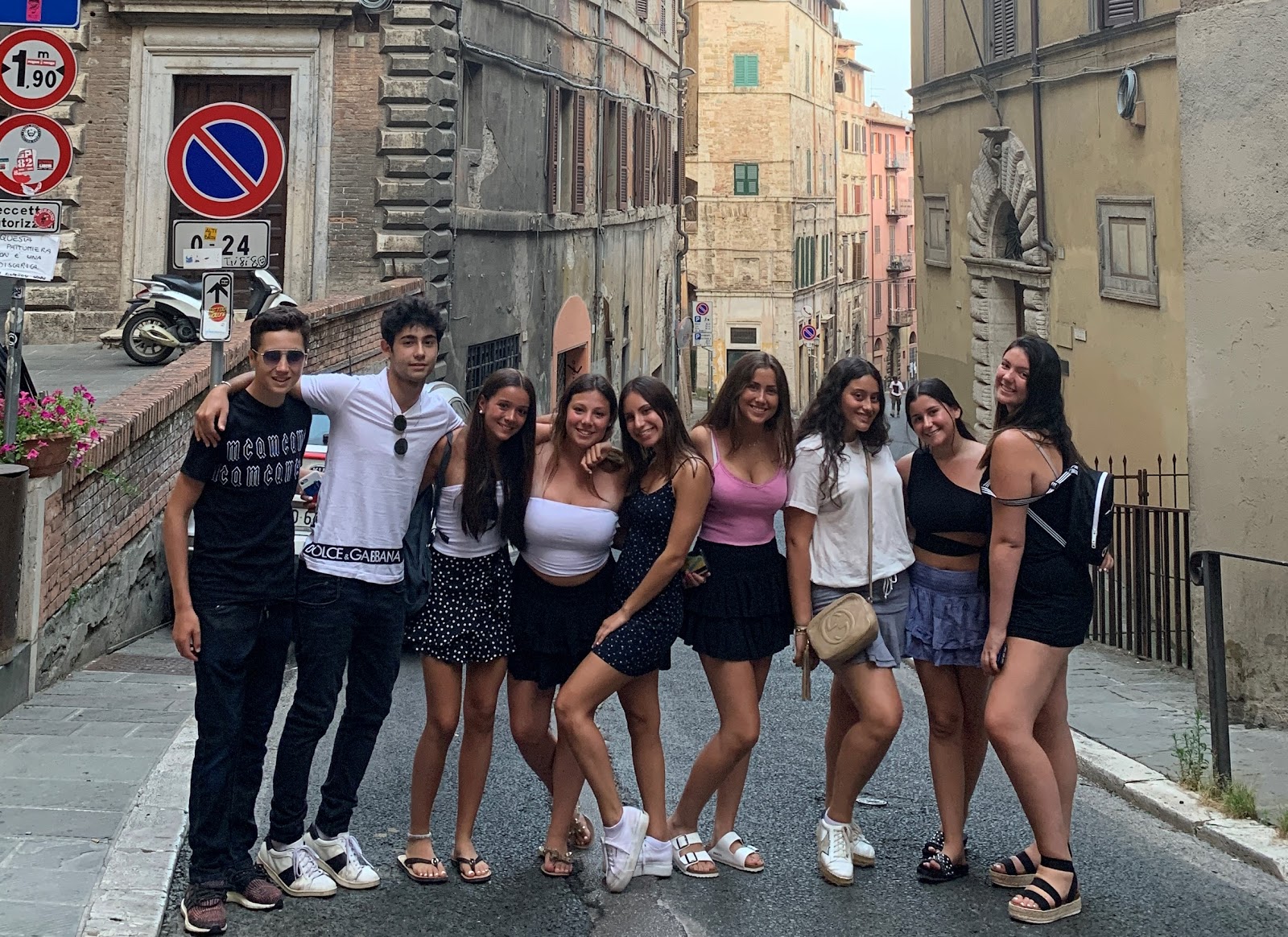 Ciao from Perugia! 
Did you know Perugia is known for holding the Eurochocolate festival every year? What better way to start off our time here than a trip to the chocolate factory! We went on a guided tour of the factory and enjoyed tasting delicious Baci chocolate. 
Next, we went to a local Italian restaurant for dinner where we bonded and everyone got to know each other a bit better. We indulged in prosciutto, bruschetta, duck liver, and many other appetizers that everyone enjoyed. We ended the night at a rock concert where we met up with another WCC trip and enjoyed rocking out together. 
We celebrated Casey's birthday at the Tavernelle Aquatic Park where we had to wear very stylish bathing caps. We enjoyed the day in the sun, playing volleyball, and racing down the waterslides. Later, we savored some delicious doughnuts for Casey's special day. 
Our next stop was Umbria, an Italian region bordering Tuscany, Lazio, and Le Marche. Here, we attended a marvelous cooking class where we learned how to make a pear and chocolate cake, homemade pasta, and bruschetta. Everyone was so into it and we got to enjoy our lunch in a beautiful courtyard. Before dessert, each table had to come up with a song about a place we traveled to or traveling to next in order to see who would get a piece of the cake first. We spent the afternoon in the pool, hanging out with our favorite mascot Pierre.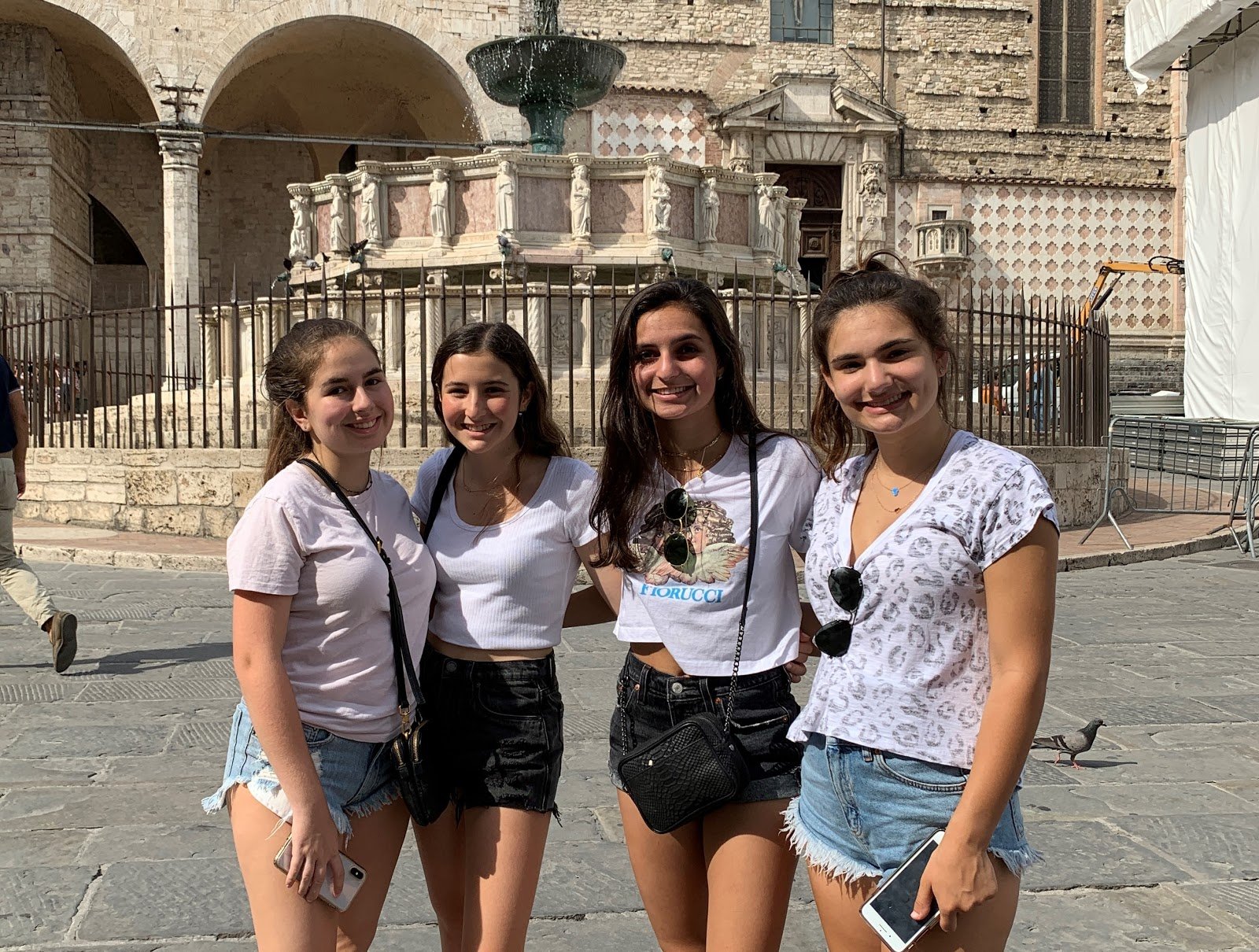 After indulging in all of the amazing food Italy has to offer, we said goodbye to Italy and made our way to Greece on the overnight ferry. As soon as we arrived, we headed straight to the bakery where we enjoyed different types of traditional Greek pastries. It was then time to check out the beach! We all enjoyed a relaxing beach day, playing games and floating in the ocean on rafts. 
Later, we headed to the beautiful village of Parga where trip members got fish pedicures, shopped for jewelry and olive oil and we had our first taste of fresh and traditional gyros and tzatziki! 
Greece is off to an amazing start and we can't wait to see what the rest of the trip has in store for us! 
Until next time, 
The Westcoast Blogger 
Do you want to explore Italy and Greece? Learn more about our 25-day Greece, the Islands, and Italy adventure! To browse all of our programs, click here.