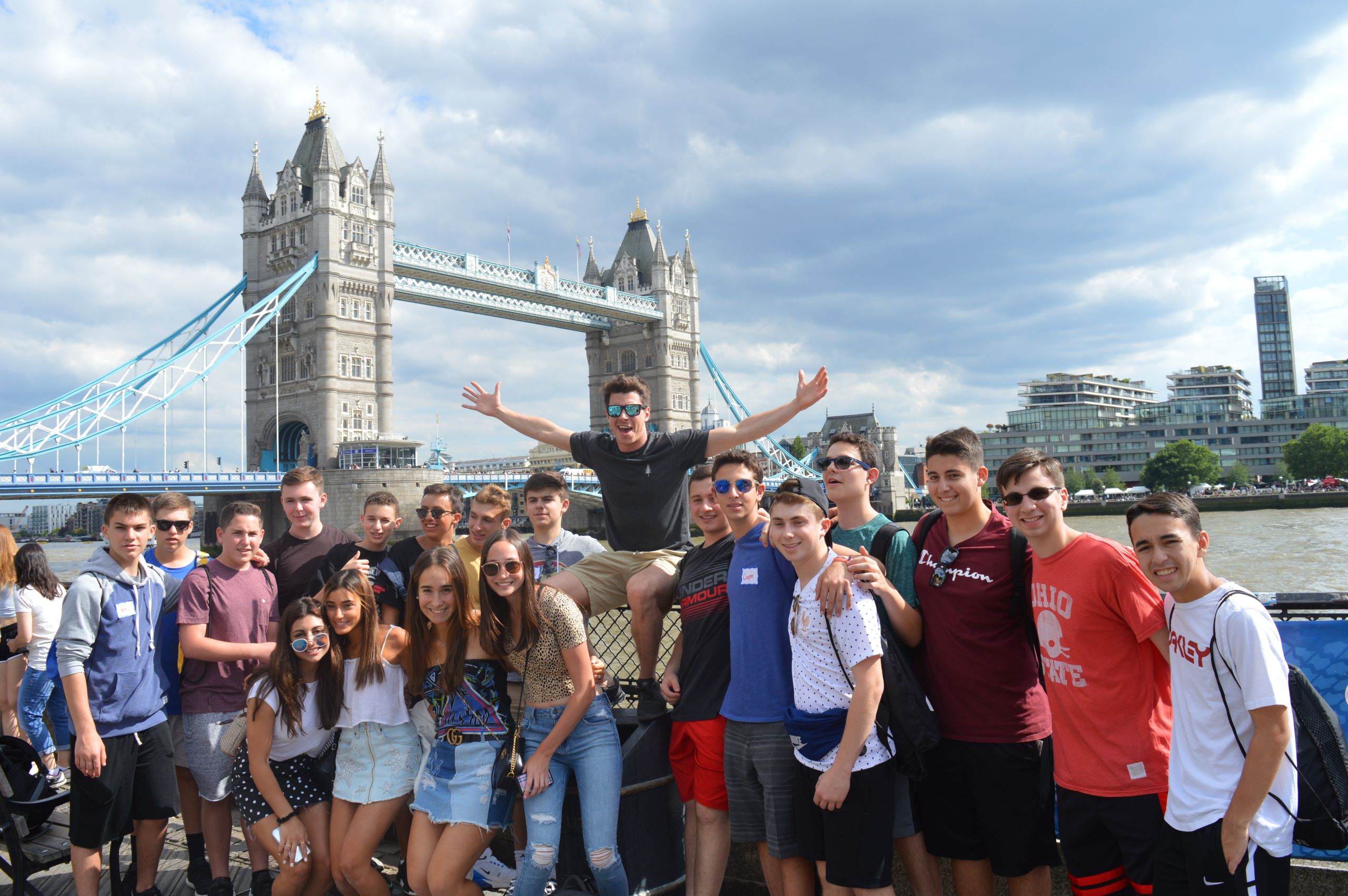 When you think of London, the first thing that comes to mind are the iconic double-decker buses, the phone booths, Broadway shows, the Queen and the Royal Family and let's not forget fish and chips! However, our trip didn't start in the busy streets of central London, instead, we relaxed in the gorgeous green space of Kensington Gardens, one of the five Royal Parks situated just minutes from our hotel. 
After spending the afternoon hanging out and playing frisbee, we enjoyed a delicious dinner at an Asian restaurant. This was an exciting experience because many of our trip members got to try new dishes like ramen and duck dumplings for the first time! Our night continued as we got to view London from 443ft in the air at the famous London Eye where we also experienced a gorgeous sunset over the city and spent quality time bonding while high up in the sky. 
An authentic English breakfast buffet kept energy levels high as we prepared for an exciting day of touring the next morning. We spent the day with our great and experienced guide Liz who was ecstatic to witness our group's active participation and respectfulness. She lead us to the Tower of London where we were given free time to explore the Crown Jewels which were truly incredible. Some of our trip members were excited to run into Akeem Hicks, the defensive end for the Chicago Bears NFL team. Finally, we ended our night with an awesome Broadway-style production of The Lion King.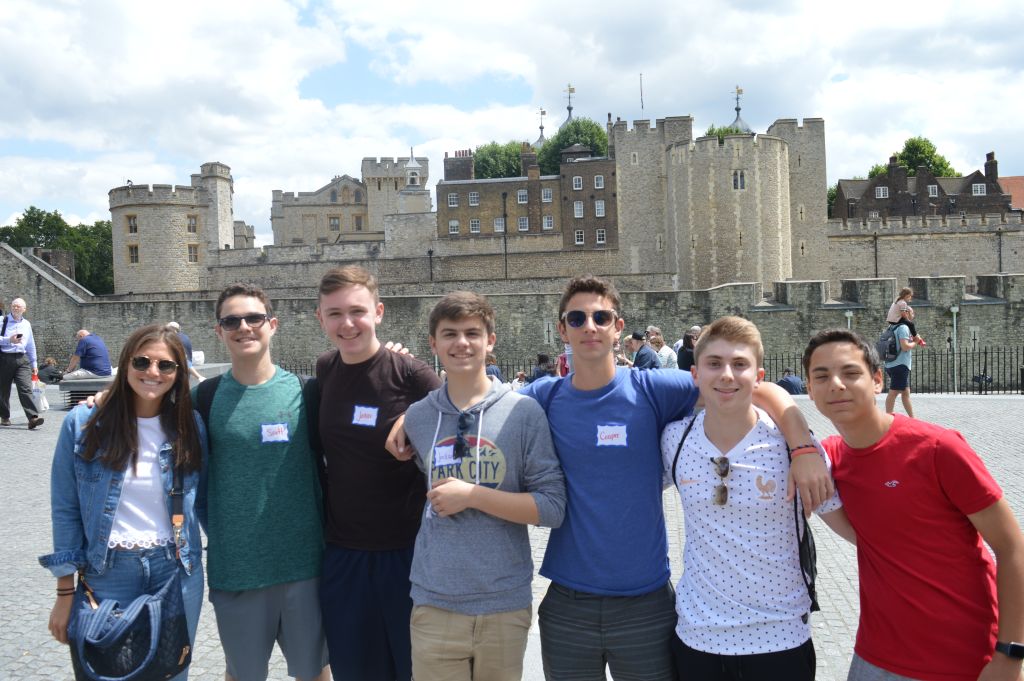 We woke up the next morning to another English-style buffet breakfast, and some of us even woke up extra early for a morning workout in Prince William and Kate's backyard in the Kensington Palace Gardens. We then made our way to the famous department store, Harrods. 
Our last day in this beautiful city was one for the books. What better way to start the morning off than with a lovely visit and photo shoot in front of Buckingham Palace! After, we made our way to Carnaby Street where our trip members had the chance to explore the beautiful shops and restaurants and visit Hamley's, the world's most famous toy store. Our trip members even participated in a dance-off with Hamley's employees, can-canning and smiling away, oh the power of dance! 
We made the short walk from Carnaby Street over to Leicester Square where our trip members enjoyed a wide variety of cuisines which reflected London's cultural diversity. 
There is really nowhere else like London but we can't wait to see what our next destination has to offer! 
Until next time, 
The Westcoast Blogger 
Do you want to explore all of London's amazing sites? Check out our 22-day European Discovery teen tour! 
To browse all of our programs, click here.