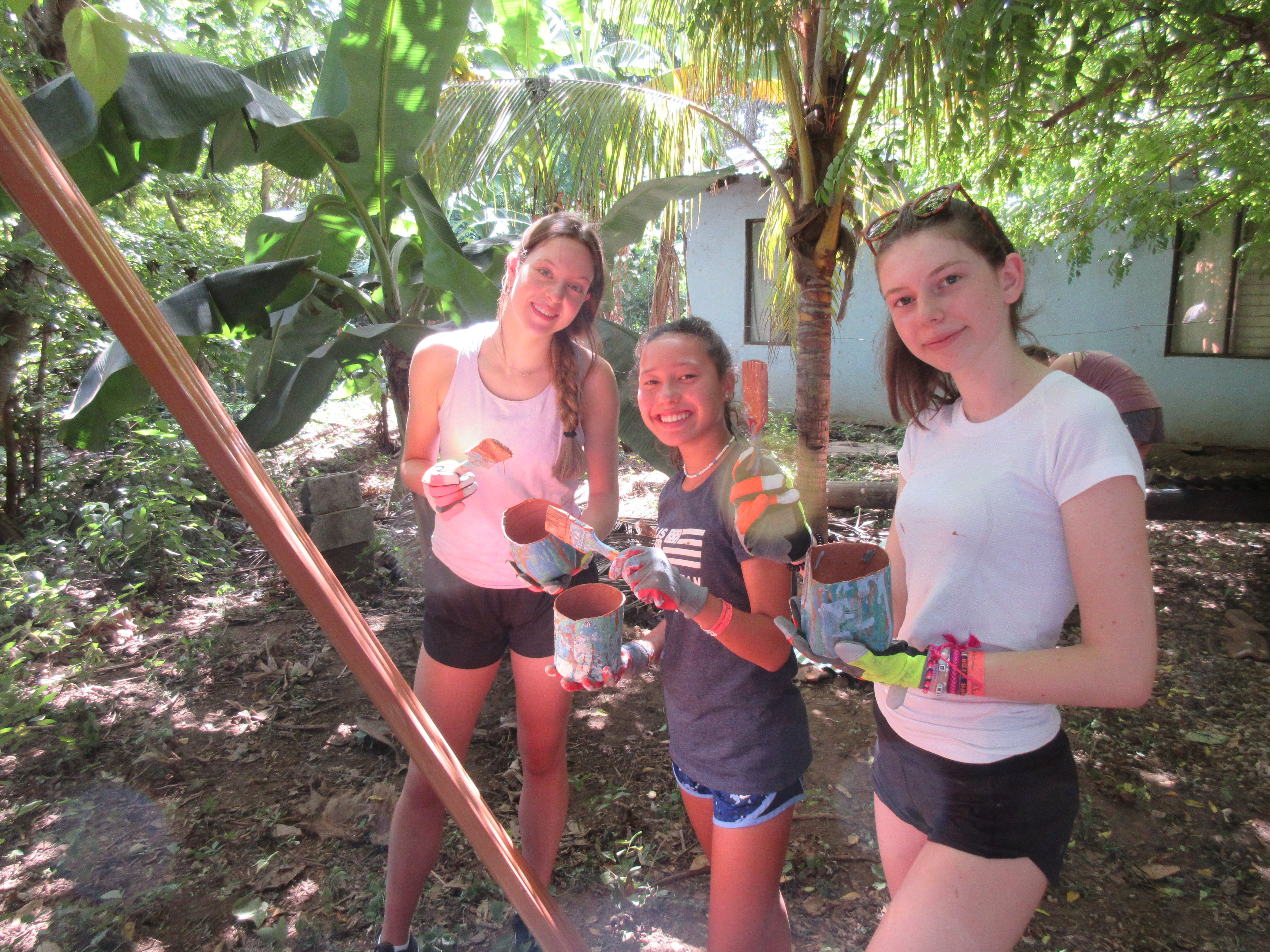 Since our last update, we have seen a world of service and adventure. After wrapping up our painting project with Urbarium, we left with a sense of pride knowing that we were able to positively impact their community. Urbarium's mantra of "Communidad Vibrante" really resonated with our Program Members and showed through the vibrant colors they painted the field of Pavas. 
On our final day of service in Pavas, we were joined by children in the community and we had the opportunity to test out the new field with the children who it impacts every day! This was an incredible experience as we were able to see for ourselves the difference we had made. 
Following our hard work in Pavas, we headed to La Fortuna in Arenal. La Fortuna is a beautiful small town known for its incredible views of the Arenal volcano which remained partially active until a few years ago. Upon our arrival, we were even able to see the peak of the volcano! This is very uncommon and many people visit Arenal for a whole week without ever seeing the peak. Yet, we were fortunate enough to have visibility of the Volcano on three consecutive days! This experience is one that our CR4A family will never forget. 
Our first evening in Arenal was spent at the famous Baldi Hot Springs Resort. We enjoyed an evening of hot springs and water slides and relaxed after our days of service. The evening was topped off with a delicious buffet dinner consisting of Costa Rican dishes. 
The following morning, we woke up eager and excited for a thrilling day of canyoning. Before heading out, we enjoyed a delicious Costa Rican breakfast by the pool. 
Program Members had a blast at canyoning! Our guides were very encouraging and got everyone very excited about the activity. We started with the first rappel which was over 160 feet high and by the end, we had completed 5 rappels! 
Our next stop was the beautiful beach town of Flamingo. When we arrived, we headed straight to the beach for a relaxing afternoon. Later, we indulged in another traditional Costa Rican feast followed by an ice cream treat. 
The next day marked the beginning of our empowerment project with Siempre Amigos, where in just 3 days, Program Members were able to accomplish so much. From making cement to putting up freshly painted wallboards, they felt motivated and proud of the final product.

After our day of service, we headed to another beach where we also had a bonfire with lots of singing and s'mores. 
Also in Tamarindo, we had the chance to ride the waves at the famous Tamarindo beach! 
We are looking forward to more service projects and are so excited to continue exploring Costa Rica! 
Until next time,
The Westcoast Blogger

Click here to learn more about our 21-day Costa Rica Community Service program. To browse our full list of summer programs, click here.