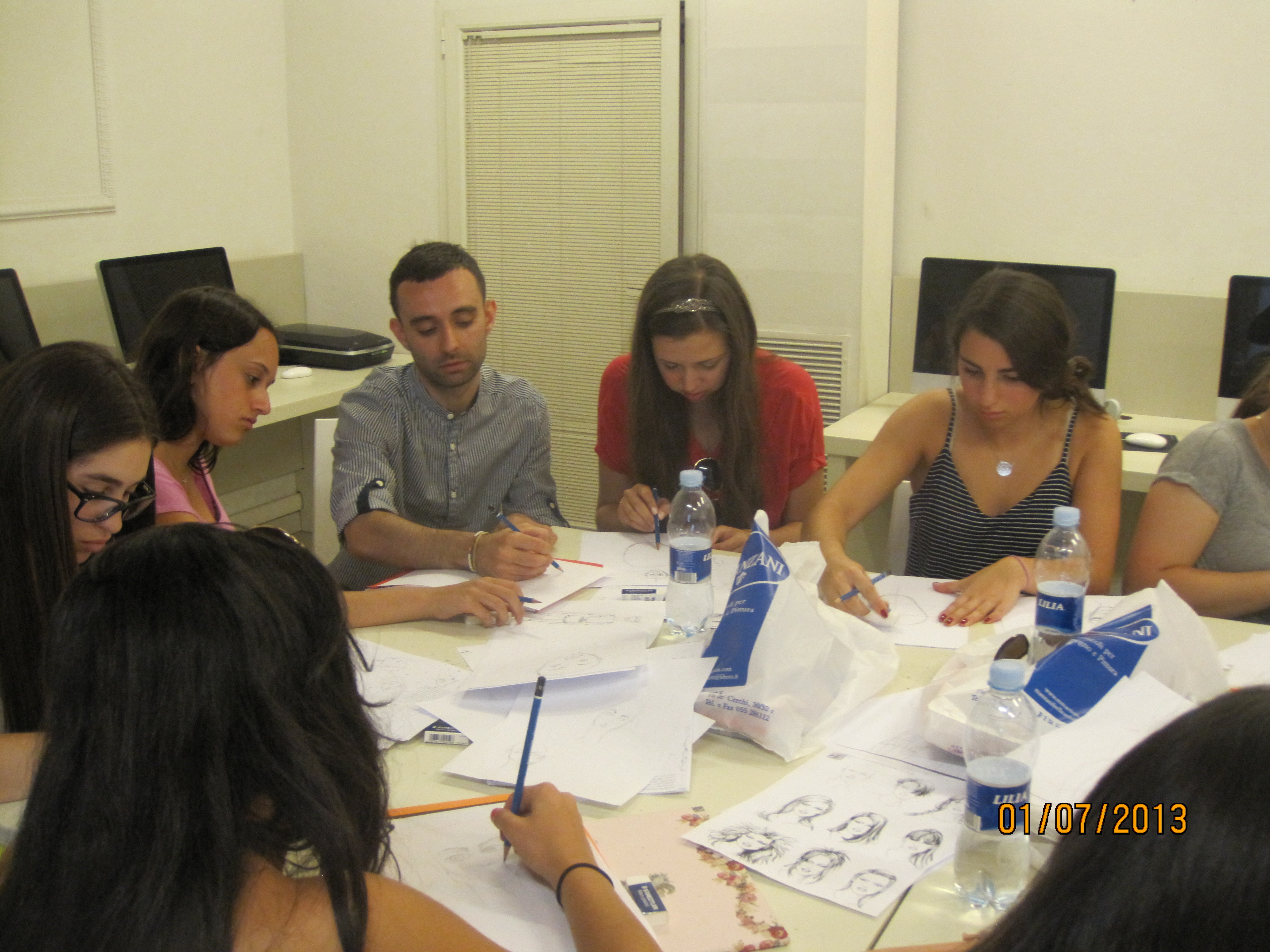 Buongiorno!
Welcome to the second post of the PCE Florence 2013 blog, with more updates about the first week of classes and extracurricular fun.
Lots has been happening in the morning cooking class! Students learned how to make authentic Italian spinach and ricotta crepes, with Luke, Jamie Hon., and Austin collaborating to make the accompanying beschamel sauce (for which, we're told, the secret ingredients are love and olive oil). Also, Maddie made an innovative flower design out of cheese and really impressed the teacher!
In fashion design, students began their studies with practice in figure drawing, since the human form is essential to an understanding of the art of fashion. And now, they're beginning to think about fabrics by making clothing collages from magazines.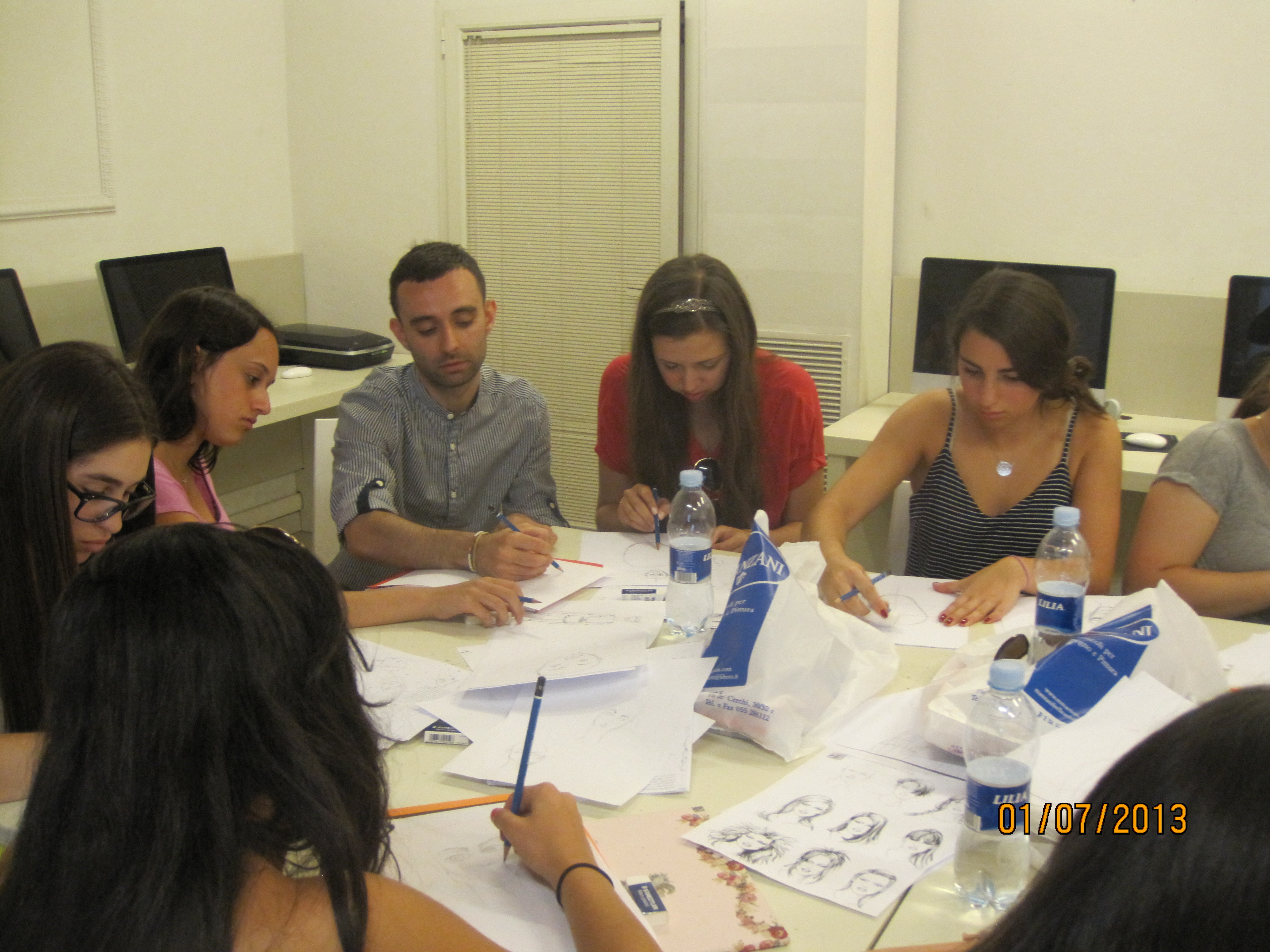 In digital photography, students have been snapping photos from the city as well as tackling more personal projects: they were most recently assigned to take two pictures describing themselves (most of the class loved Griffin's two photos for this assignment!). They've also begun to learn digital retouching techniques to make their end results even better.
In the afternoon Italian culture class, students took part in a scavenger hunt for Italian items in the famous Piazza della Republica, learned an Italian rap, and studied the history of Italian fashion. They even visited an Italian hat museum!
In the sketchbook class, students took advantage of the opportunity to create art from the beautiful Florence cityscape and scenery by sketching at the Piazza SS. Annunziata.
In soccer, students checked out the gym facilities at the Assi building across the river, and learned different skills in between rounds of 2-on-2 scrimmage. They're loving the chance to work with the fabulous Fabrizzio, a former pro player here in Italy.
And last but certainly not least, the students in SAT prep finished up their first practice test and started learning tips and strategies for how to beat the test writers at their own game, with lots of personal attention and laughs along the way!
Also, after morning classes this Wednesday, everyone took an extensive city tour of Florence with our tour guide Marcello. Most notable was probably the visit to the Galleria dell'Academia, where we saw the original statue of David as well as other famous works by Michelangelo.
And after that, we went on our first small group dinners with staff, during which a good time was had by all. Of special note: Marcus is doing so well with his Italian that at his dinner, he was able to translate the whole menu to his friends and order in Italian for everyone! Props!
That's all for now. Ciao until next time!
The Westcoast Blogger