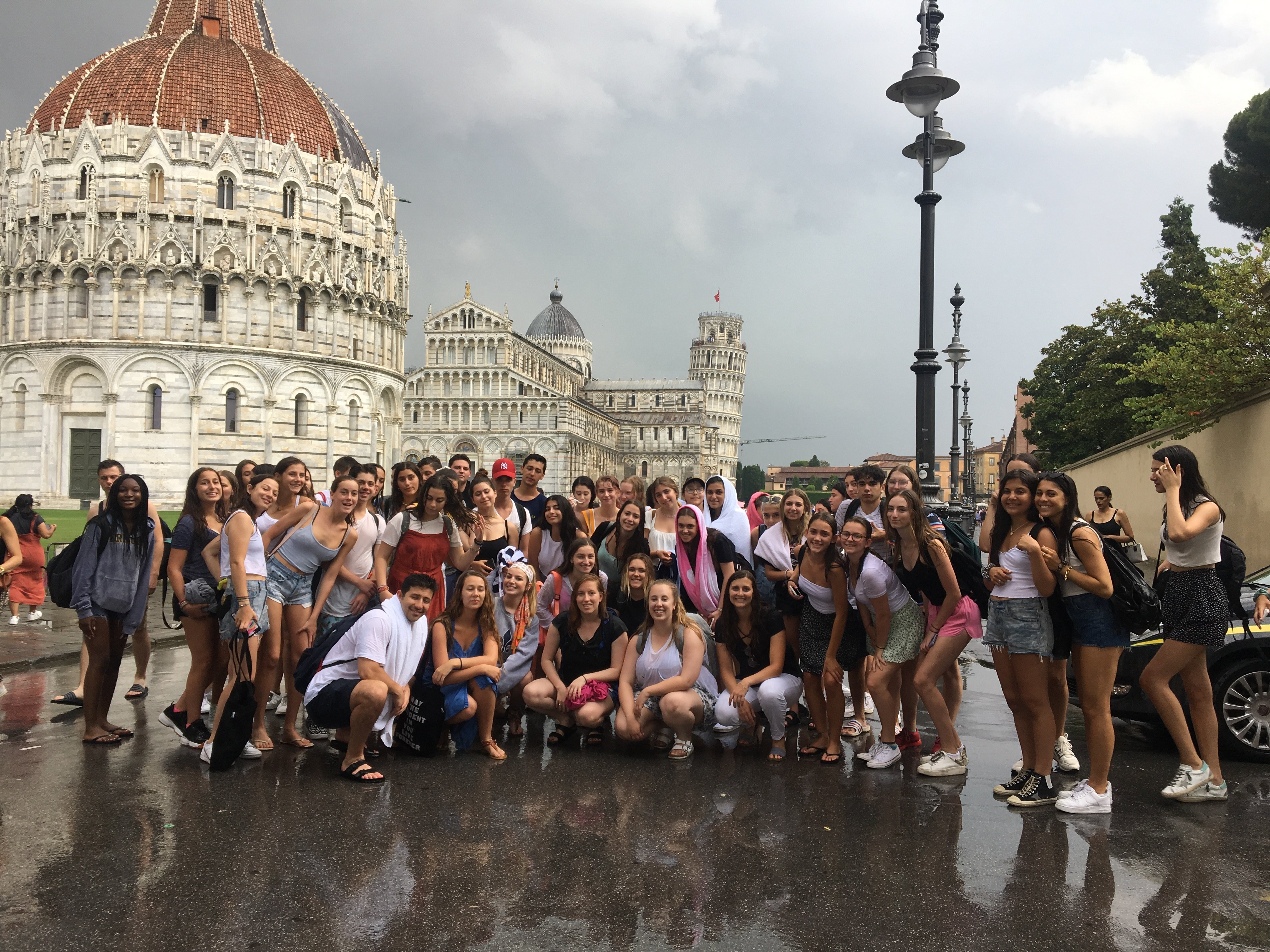 Ciao!
Can you believe that we've spent over two weeks in Florence? We're practically locals! A lot has happened since you've last heard from us and we look forward to sharing all of the exciting details. Last weekend, our group traveled to Cinque Terre and Pisa where we hiked, boated, swam, and explored some of the best places that Italy has to offer. Our students experienced true Italian travel when they boarded a train to Cinque Terre and spent the day scouting the gorgeous towns. Words simply cannot do justice to the fun and beauty of this place, so we suggest you check out our photos to see for yourself! On the following day, we went to visit one of the most popular monuments in the world, the Leaning Tower of Pisa. 
With our weekend travels wrapped up, our students began their second week of classes. They continued to hone their skills in the morning and in the afternoon, took on new exciting adventures. We did so many incredible things this week that it's hard to fit them all into one post, so we've decided to give you a little break down in our  "Prime Avventure". One rather special adventure was The Boboli Gardens. Our students explored the gardens surrounding the Pitti Palace, the famous home of the Medici's, and wandered through miles of greenery and ancient architecture, with each finding a special spot to relax by a fountain, get a great view of the city, or sit and chat with some friends. It was not only a breathtakingly beautiful afternoon but a wonderful way for our students to relax and learn about the laid-back afternoon culture, common in Florence.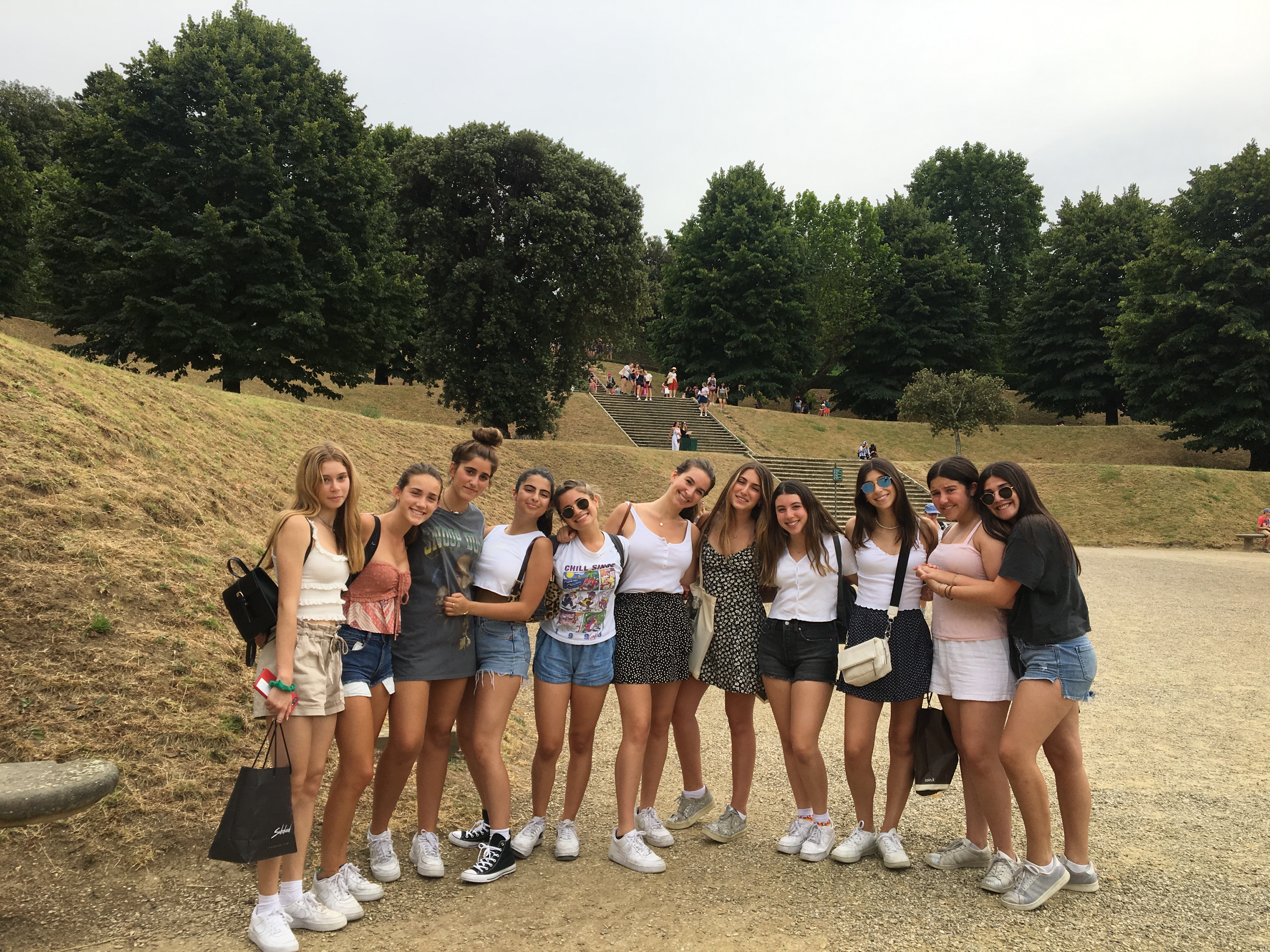 Even though we all thought the views of the Boboli Gardens were magnificent, we were all in for a great surprise when we ventured just outside the main squares of Florence to visit Piazzale Michelangelo. Although our views from the Duomo last week were incredible, the views from the top of the park were even more spectacular. We overlooked the entirety of Florence and were able to watch some basketball games, street performers, and live music take place in the exciting atmosphere up on the hill. How could we possibly top these adventures? With the Uffizi Gallery of course! Our students visited the world-renowned gallery and were stunned by the famous sculptures of Michelangelo, intricate mythological paintings by Botticelli, and the grandeur of the Medici family's personal art collection. Students wandered the gilded and ornate halls of the gallery and were free to explore the works of their favorite artists, or discover some new masterpieces. 
Our top adventures of the week were amazing, but none compare to our weekend in Venice. This weekend, students traveled to the port city of Venice where they were treated to a gondola ride on the Grand Canal, a tour of the historic Jewish Ghetto and Ashkenazi and Sephardim synagogues, as well as an exciting Murano glass blowing tutorial. We all love Florence but getting to spend the weekend in Venice was incredible, and a well-deserved rest from classes and busy city life. This week we're riding the Venetian high and jumping into our last week of classes. This week in Florence is going to be bittersweet and we will most certainly make sure to give this wonderful city a fond farewell.
Arrivederci,
The Westcoast Blogger
Does studying and immersing yourself in the Florentine lifestyle sound intriguing? Read more about our 21-day and 28-day Pre-College Enrichment opportunities! To browse all of our programs, click here.