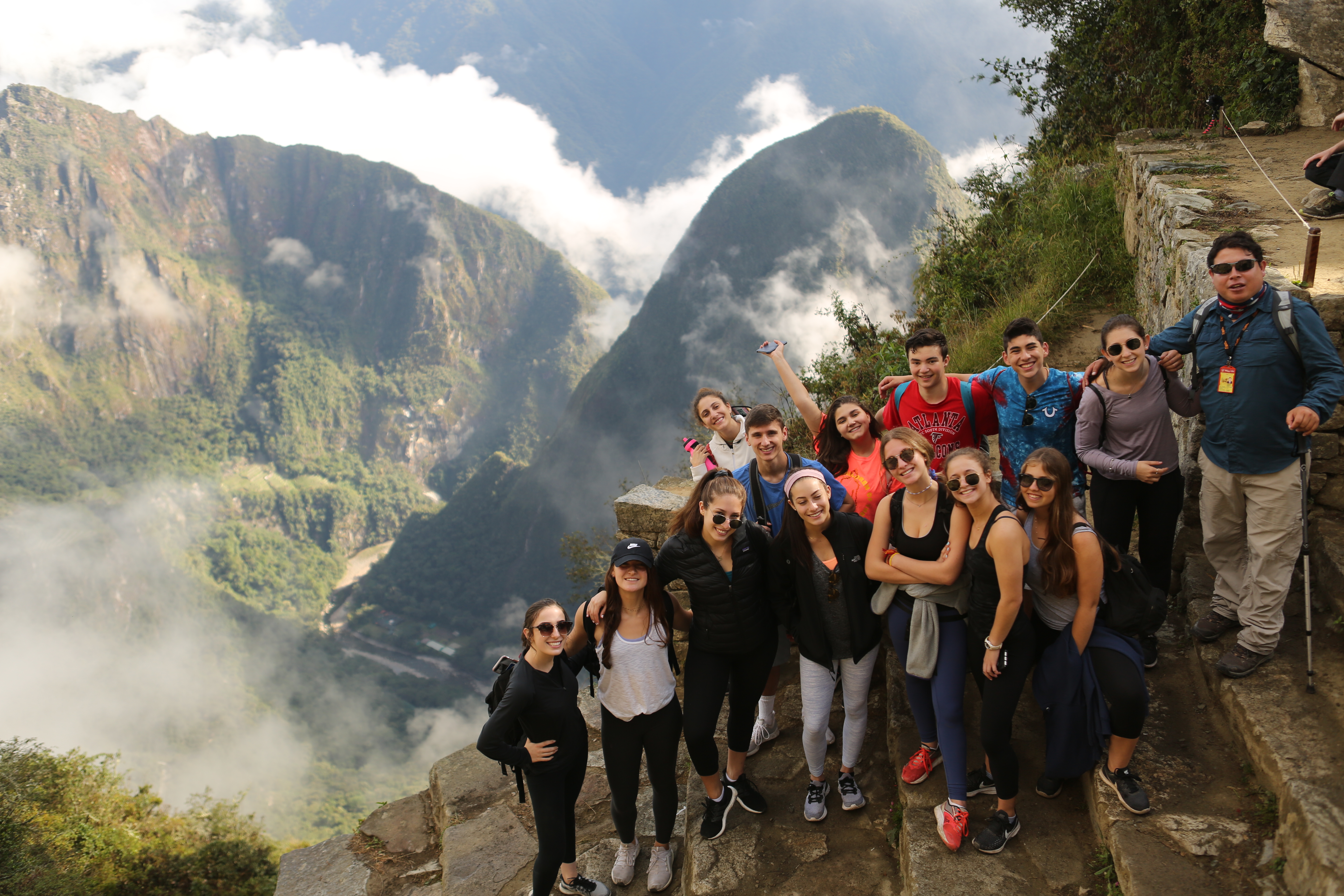 Ollantaytambo continues to bring us so much excitement and surprises. After a jam-packed day, Trip Member, Elle, volunteered to lead our group in some relaxing yoga. Not only was it nice to stretch out after some active days, but also to take some time to relax and reflect on our trip so far. And the best part, this yoga class turned out to be an elaborate and successful attempt in our game of 'Gotcha' to get someone out in with the word "Namaste". 
Our morning continued with traditional Adobe Brickmaking at Rolando's. Our group got to learn all about the process of building these bricks made of a combination of a special clay-like mud and straw. Everyone got covered in mud, stomped around, danced, and built some very nice looking bricks, all while taking great photos. It was great to take part in this tradition and know that our hard work will be used to build on the property, leaving our little stamp on Peru.  
After rinsing off, boarded the Inca Express, we were off to our next destination, the town of Aguas Calientes – home of Machu Picchu. On the way to the train, our familia was greeted by a very cute dog we affectionately named Sam, that took a particular liking to our group and joined us for a stroll to the station. On the train, our seats were surrounded by glass windows, allowing us to take in the incredible mountain ranges surrounding us.
That night in Águas Calientes, our trip took to the town on an exciting photo scavenger hunt, which included some funny tasks such as making human pyramids and scooping some ice cream. Needless to say, many laughs were shared throughout the competition. 
Our next morning was nothing short of incredible!  Waking up early, our trip arrived at Machu Picchu with ample time to truly enjoy the awe-inspiring sights of Machu Picchu, otherwise nicknamed muchos-pictures, since you can't help but take pictures of everything. Our group began the day with a short hike to the Sun Gate, the final destination of the Inca trail. While our hike up was met with great amounts of fog, as we reached the top at the sun gate, the fog began to clear up, almost as if just for us. Everyone had the chance to take some incredible photos and take in the views, learning about the history of Machu Picchu thanks to our local tour guides.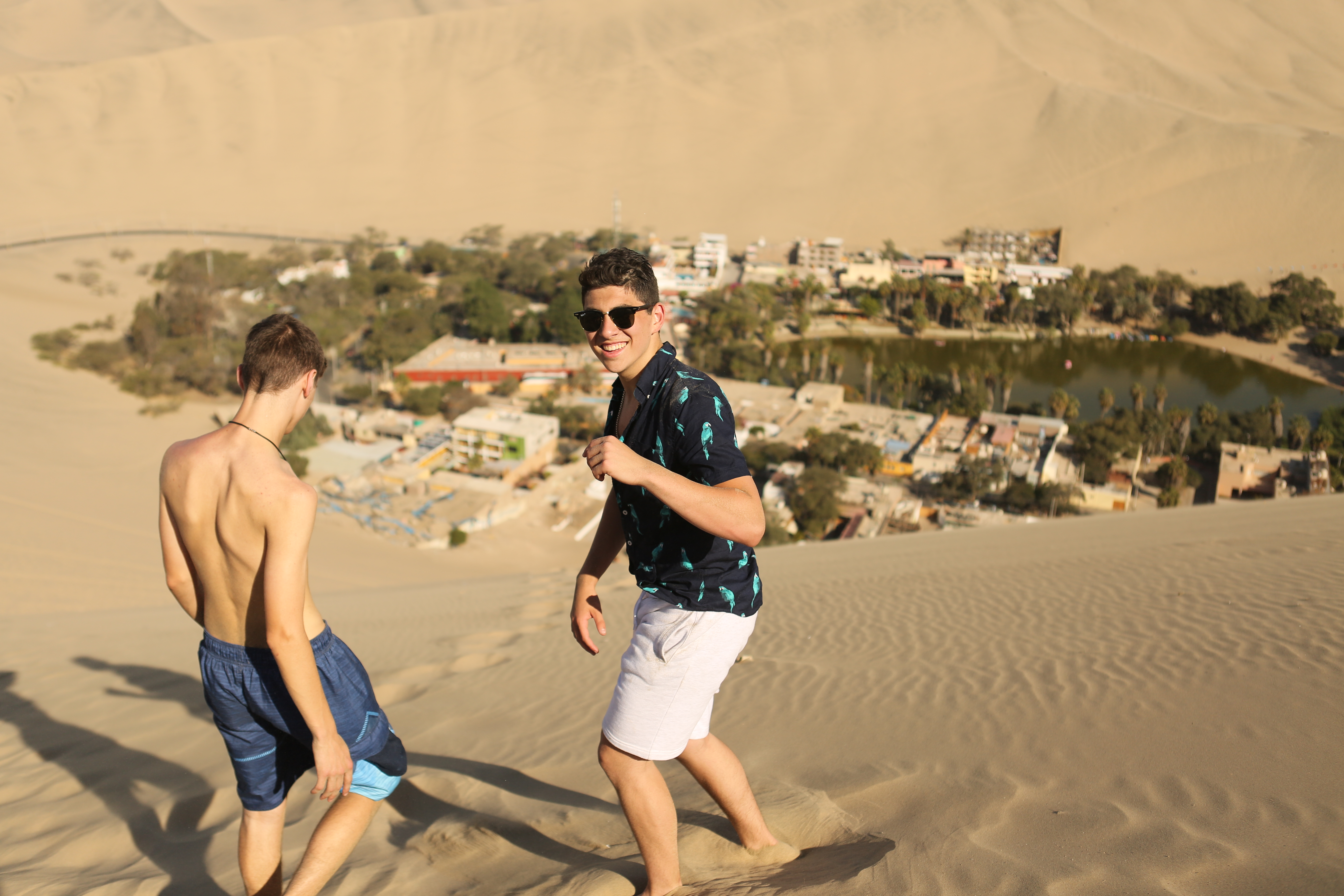 After Machu Picchu, our familia enjoyed a nice lunch, complete with both local tastes and pizza for those looking for some comfort food. We then had some time to explore Aguas Calientes, stopping at the market to find some souvenirs and a little piece of Machu Picchu to take home with us. 
Our next stop on our journey was to the city of Cusco, the historic capital of the Incan empire. 
Starting our day off with a Horseback Ride just outside of Cusco, we got to know our horses by their names, taking in the fresh air and beautiful views. Afterward, our group headed to the city center for a culture and history tour of Cusco. This included stops at the Plaza de Armas, an important temple to the Incan culture. Our time in Cusco came to an end with delicious Peruvian cuisine. 
Thanks to the incredible performance of the Peruvian national team, our trip got to witness the excitement of the local culture with Peru playing in the finals of the Copa América in fútbol against Brazil. While they did not win the tournament, it was fun to stop and see some of the game during our lunch to take in how important this was to the culture. 
All of this led us to our journey to the desert oasis of Huacachina. In Huacachina, our group got to relax and hang out at the pool hall while surrounded by giant Sand dunes. After lunch, our group took to some dune buggies to drive around in the desert and went riding down sand dunes on sand-boards. Finally, after enjoying a delicious meal, many enjoyed a nice hike to star-gaze and reflect on an incredible day. 
While our time in Peru is coming to a close, more adventure awaits, and we could not be more excited for what's yet to come.
Until then, Adios Amigos!
The Westcoast Blogger
Click here to learn more about our summer adventure program in Peru. To browse our full list of programs, click here.