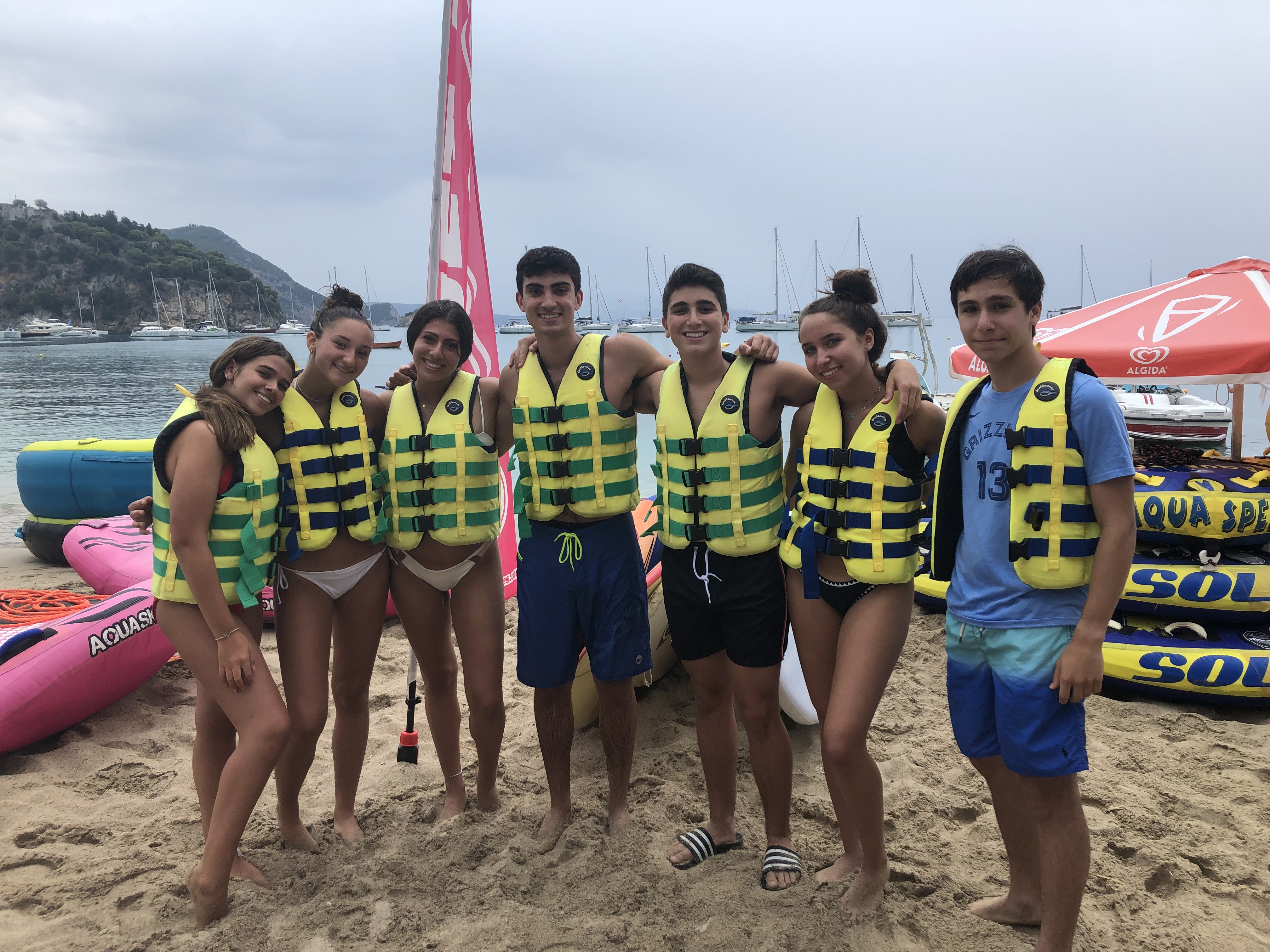 So the adventure continues as we make our way through Italy! To Perugia, we went, and Perugia we loved! Luckily for us, our time in Perugia coincided with the Umbria Jazz Festival – concerts and music galore. Our dance parties centered around the main concert, where we saw live jazz musicians from all over the world. We enjoyed a delicious dinner in the beautiful streets of Perugia. Perugia is also known for its chocolate, and we made sure to enjoy that with our visit to the chocolate factory! The factory that we saw produces some of our favorite chocolate brands – and it was so fascinating to see where and how it's made, and also very exciting to taste it! We made sure to enjoy all of the chocolate – as well as pizza, pasta, and gelato, as we said "Ciao" to Italy to start our adventures in Greece. 
We sailed off into our new adventure aboard the ferry. On the ferry, we watched our first Grecian sunset and reflected on our trip thus far. We also enjoyed our first Greek meal and even practiced our Greek with the help of the friendly staff! When we woke up, we watched our ship dock and we disembarked for our new adventure.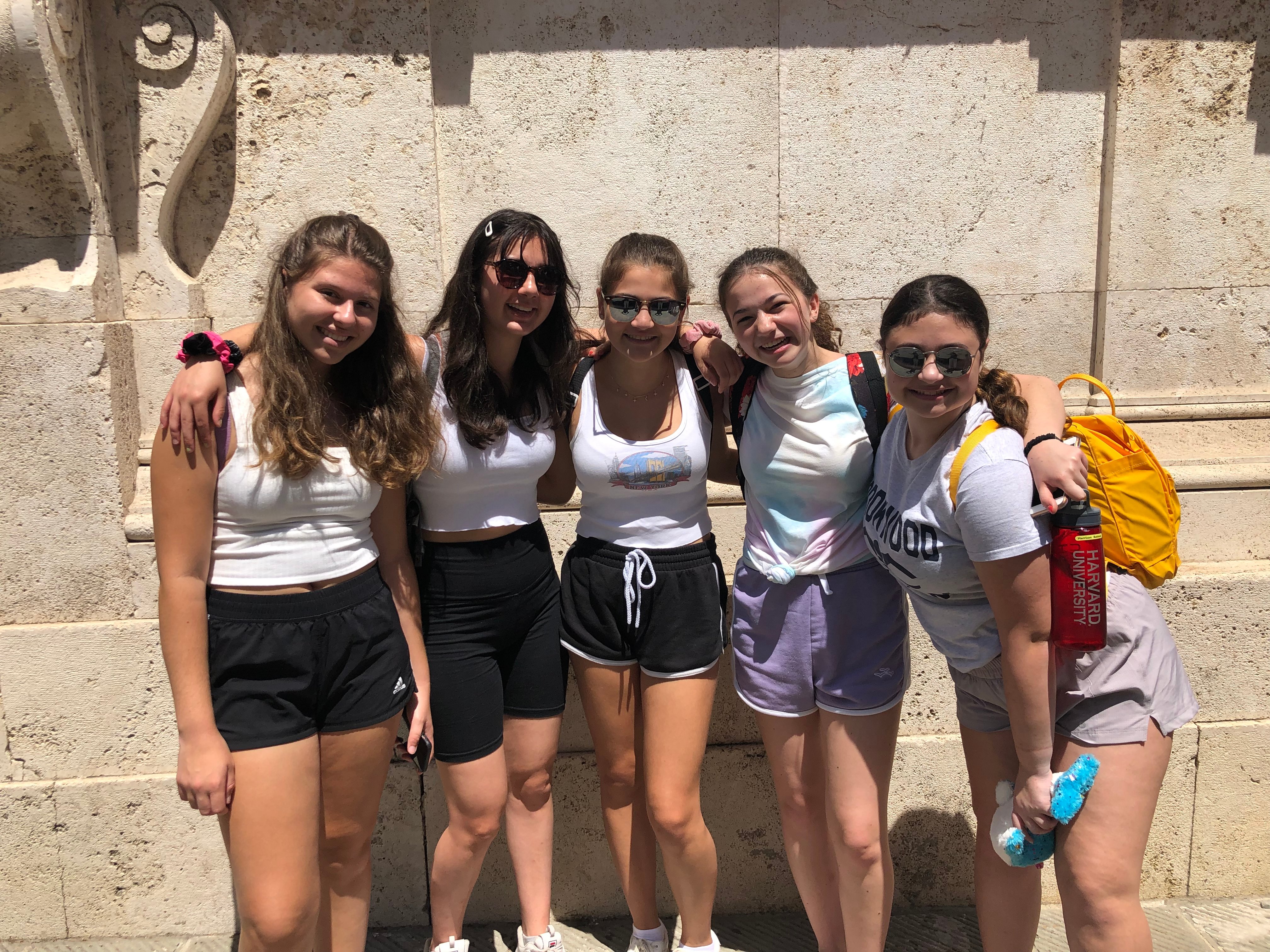 Greece so far has been a great time. We spent our first day at the beach, which happens to be just a few steps away from our hotel! We spent the morning playing sports, exploring and taking some pretty pictures! We also got to go sea kayaking as we rode through waves around a beautiful island. After lunch, we headed right back to the water to go tubing! Some of our trip members even caught sight of a dolphin along the way. 
To end our time in Sivota, we started our color competition with a game of Family Feud. As the color competition continues, we'll be sure to update you with our winners. We're having an amazing adventure and we can't believe how quickly it's going. We are making our way up to the mountains now – so I guess you can say it's only going up from here!
The Westcoast Blogger
Do you want to explore the ancient city of Rome? Check out our 25-day Greece, the Islands, and Italy adventure!  To browse all of our programs, click here.