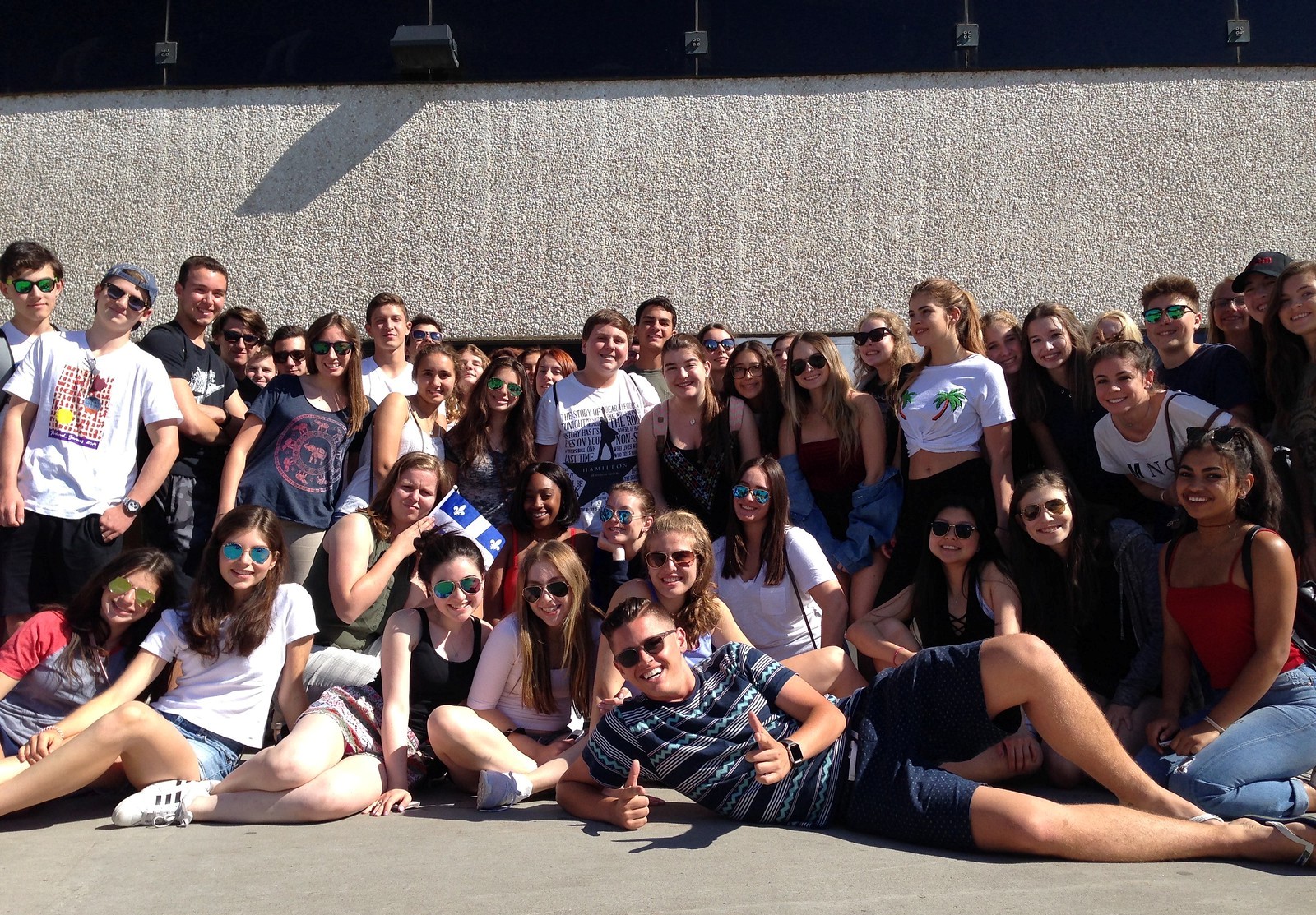 The students started out their second week with a visit to the Biodome and the Planetarium. They were fortunate, as the sea otters were having some fun in their exhibit. They went down the slide multiple times and swam around the exhibit while holding hands which we all agreed was incredibly cute. At the planetarium, the students were treated to an adventure through asteroids and the search for extraterrestrial life, while sitting on the most comfortable bean bag chairs in the universe!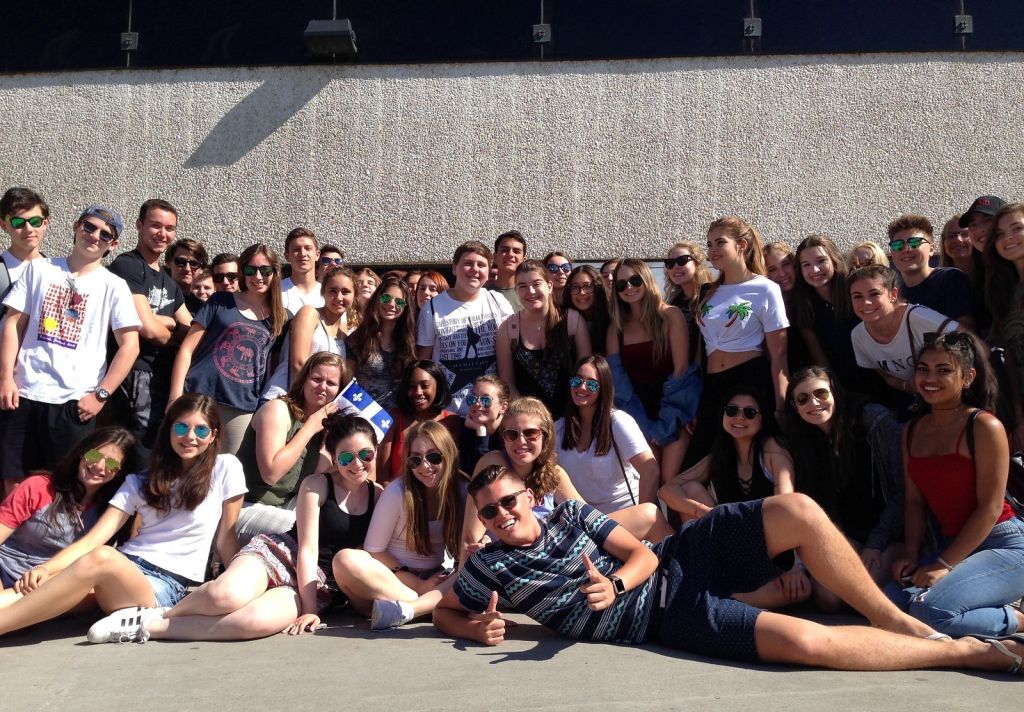 We also attended the international Jazz Festival. This festival features multiple stages, hundreds of unique food trucks, and interesting street artists and performers. Many of the students got to experience music that they've never listened to and danced the night away!
On Sunday, we spent the day at the beautiful Mont-Tremblant beach resort and mountain village. At the resort, we played beach volleyball and played in the lake at the base of the mountain. There were many epic dives and spikes during the volleyball match and, most importantly, many laughs were shared. At the mountain village, the students got to listen to the music of the International Blues Festival. However, despite the music's chill vibe, adrenaline remained high as the students went down a luge simulation, racing down the hill while overlooking the village.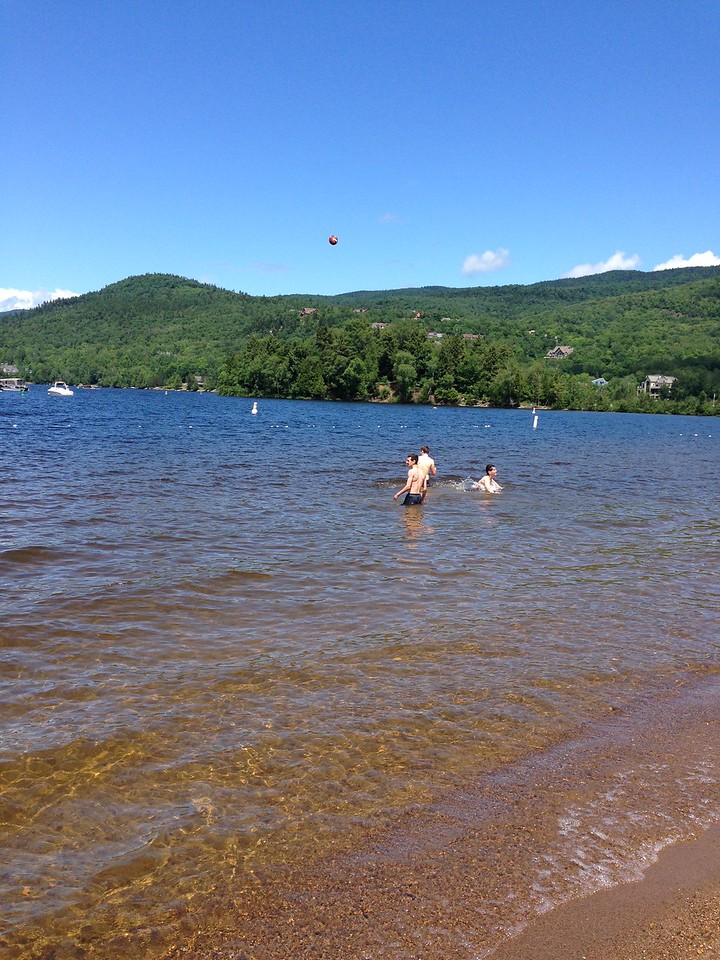 The students have continued to enjoy and engage with their chosen subjects. The entrepreneurship class received a visit from the CEO and founder of Cult Yogurt to talk about the benefits and hardships of starting your own business. In social media marketing, the students practiced a crisis simulation with the infamous Fyre Festival. The 3D animation class got to visit the Eidos studios and sat in on motion capture and animation techniques. The psychology students learned how different areas of the brain affect people in different ways!
The students are getting 'student choice' time most days, in order to explore Montreal, take advantage of the gym, or attend the different student activities being offered. We're having so much fun, learning a great deal about the city of Montreal, and growing closer together as a group through the laughs and adventures that we've shared!
Until Next Time,
The Westcoast Blogger
Be a part of this pre-college enrichment summer program in Montreal to experience college life with our 21-day or 28-day program – which includes a college preview week in Boston.