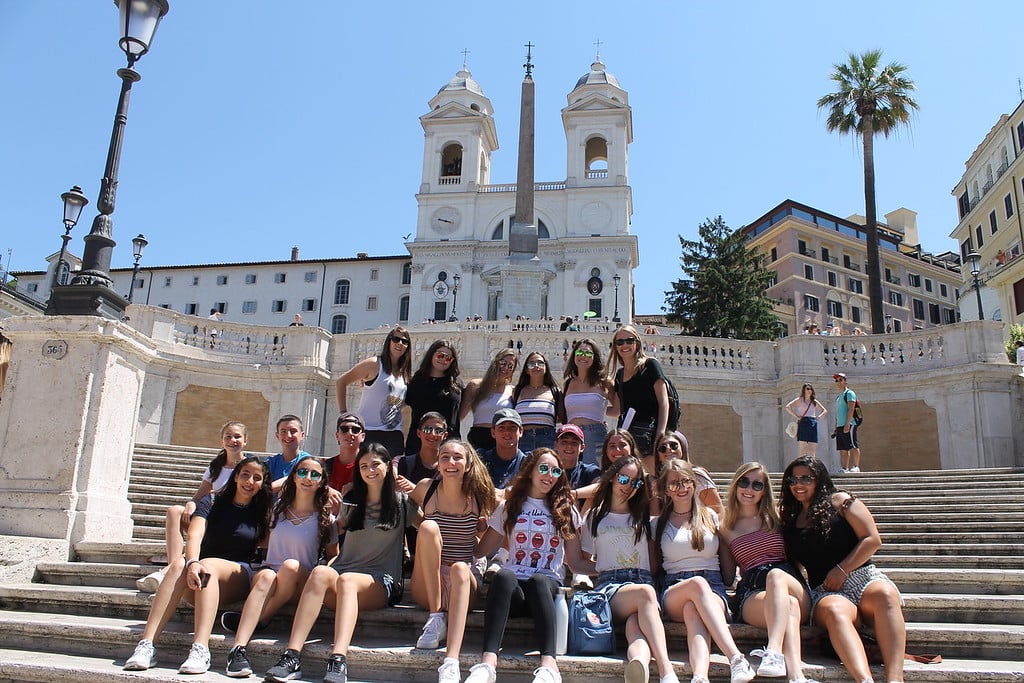 Ciao da Perugia! Our trip is finally underway! So buckle up and get ready for a special month of stories, blogs, and photo uploads featuring your favorite trip members in some of the most beautiful places this Earth has to offer. We have an amazing group who is eager to get their adventures going!
From the very first icebreakers and games, it was clear that we were going to create something special and are in store for something unique. Everyone was approachable and that allowed the group to bond instantly!
Upon arriving in Rome, we shared an authentic Italian lunch at Piazza del Popolo and experienced our first gelato treat. Exploring and taking in the first sights of Rome was the perfect way for everyone to begin orienting themselves in their new environment.
Our next stops were the picturesque Spanish Steps and the astounding Pantheon. The trip members quickly learned just how exciting and impressive a day on the town could be! Everyone experienced first-hand, the incredible engineering that went into building the Eternal City. The ancient Romans, with no electricity or even paper, managed to construct perfection that has lasted over 2,000 years. The following day was also filled with visiting some of Rome's most-treasured landmarks including the Colosseum and the Vatican. We concluded our Roman day by making wishes at the Trevi Fountain.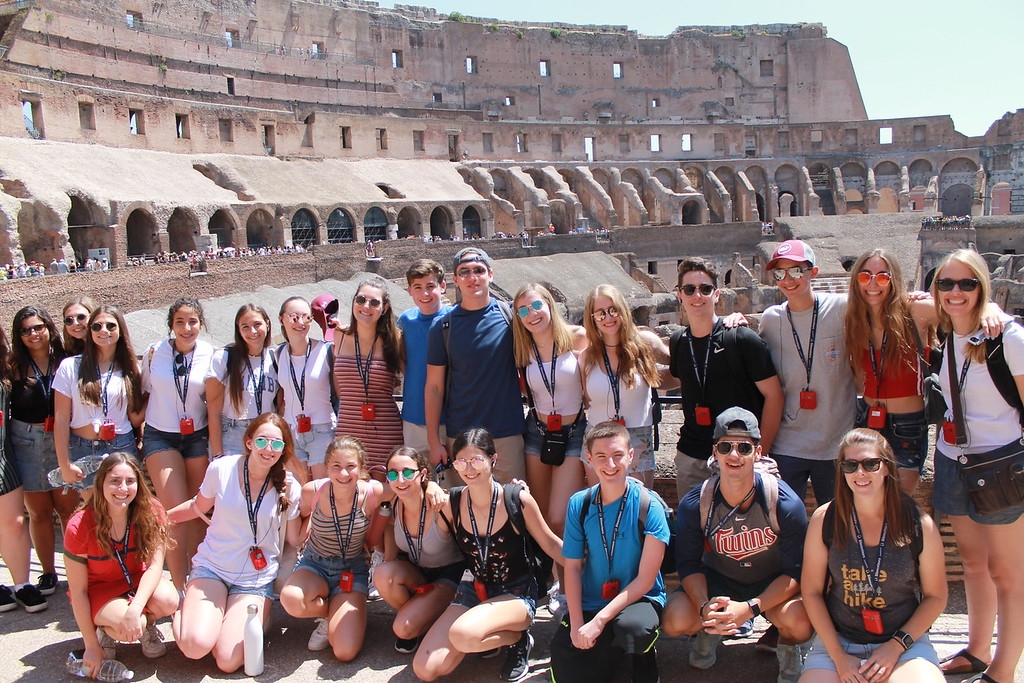 Now we are in Perugia, where after getting the opportunity to explore the bustling city of Rome, the trip members are coming to love the inviting atmosphere that a charming, Italian village has to offer. Today we got to experience a cooking class where we prepared and ate a terrific traditional Italian meal. Each trip member took the opportunity to help prepare one of the dishes (which were all molto delizioso)! We made the following delicacies: vegetarian and prosciutto strudels, homemade tagliatelle pasta, and a chocolate pear cake. After our indulgences we spent the remainder of the afternoon lounging by the swimming pool, playing soccer and volleyball, and entertaining a new-found love for the game Catch Phrase.
Next stop: Greece! Ci vediamo!
The Westcoast Blogger!
Want to frolic around Italy and Greece next summer? Take a look at our 10-day, 17-day, and 25-day itineraries.