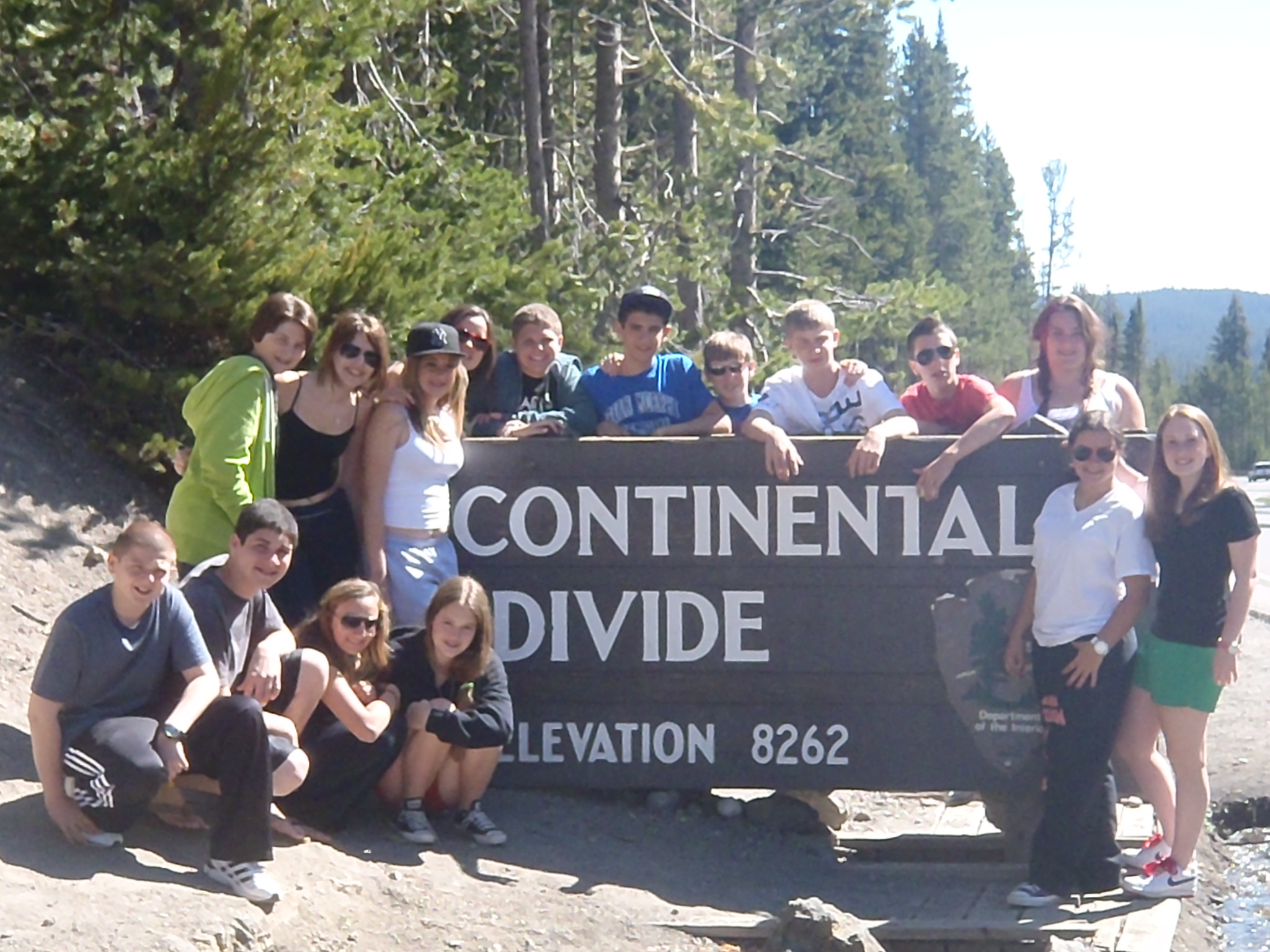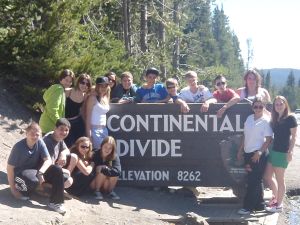 Greetings AmVoy #2 Parents,
Day 10 was quite relaxing! We traveled from Banff to Penticton, British Columbia. Penticton is a quaint, lake front town. When we arrived at the resort, we enjoyed a delicious chicken, steak and salmon BBQ overlooking the water.
After dinner, we practiced for the flash mob we are going to debut in Whistler. Ronnie, Sam D. and Steven continued to teach and impress us with their dance moves (who knew that Steven could dance so well!). We ended the night with homemade ice cream from Ogos. They have the best dipped cones in Canada!
On the walk back to the resort, we watched a concert in the town square for a few minutes. When we got back to the hotel before bed, we all hung out for a bit and relaxed. Jeremy, Jordan, Noah and Courtney had some of the most fun by playing Catchphrase.
Day 11 started with a refreshing sleep in! Some of the group took advantage of the down time to go for a run. Erika, Sam R., Jason Rachael and staff Jonny went for a run on the beach! What a refreshing way to start the day. We enjoyed a delicious continental breakfast and then hit the beach. Although only a few of us went swimming, reading, tanning and throwing around a football kept a lot of us occupied! Jacob, Emily B., Danielle, Ethan and Matt L. spearheaded an intense game of catch. Emily K., Ronnie, Sarah and Courtney on the other hand put on some tunes and enjoyed the sun. After the beach,we all went channel tubing. Imagine floating down a river in an inner tube that is 25 times longer than the lazy river at your local water park. Allie said that she had such a good time relaxing and floating with the cool water splashing on her.
Some of the trip members including Rachael, Sam R., Lexi and Steven attached their tubes together in order to talk and float as one giant raft! Once we got back to the resort, Emily B., Matt M., Jeremy, David and Jacob went straight to the pool in the hotel where some friendly swim races took place (David won by a hair). When everyone was finally showered, we went to the Pasta Factory for dinner. Although we pretended it was Jared's birthday, they forgot to sing! Right afterwards, it was time for a movie. Jeff, Andrew, Jason, Jeremy and Jordan saw Transformers and loved it. Jeff couldn't stop saying how cool and amazing the special effects were and Jeremy was on the edge of his seat the whole movie.
More to come in a few days with updates on our adventures in Whistler (our last Canadian stop!)
Jared & the AmVoy #2 Team
The Westcoast Blogger