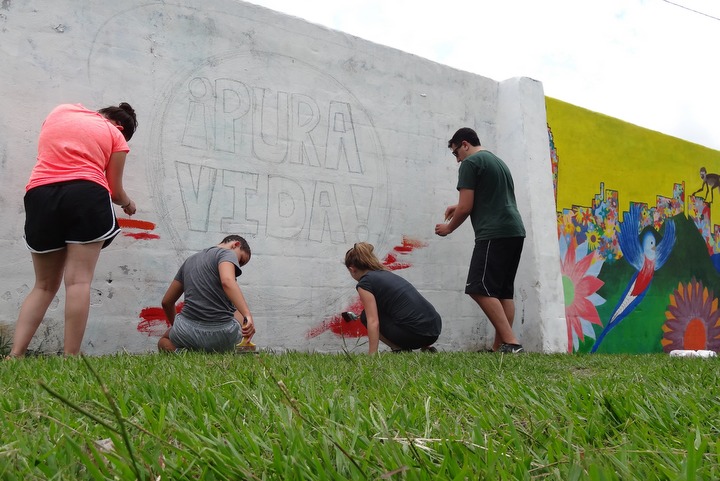 Honolulu has been nothing short of amazing. Our group began the week with a canoeing excursion. Shortly after, we relaxed and caught some waves on Waikiki beach. The trip members enjoyed the beach and all agreed that this was one of their favorites we had been to thus far on our trip!
The next day, we met our first service partner in Honolulu, Habitat for Humanity. The trip members were eager to start their service in Honolulu! Habitat for Humanity prepared some tasks for us to complete, so we got right to work. We built bookshelves, re-organized items on shelves, and even painted a bathroom. The trip members worked diligently and blew the Habitat for Humanity staff away with the amount of work they accomplished! One of the trip members shared that she loved this service project because it felt like we were giving back directly to the community.
Our second community service partner was Helping Hands Hawaii! Our main task was to inventory and sort over 1,000 pieces of school supplies. Helping Hands receives donations year-round and allows families in the area to access their resources free of charge. With school starting back up soon, our task of sorting the school supplies was on the top of the list! We also created an assembly line to fill bags with shampoo, conditioner, soap, and other toiletries. Following our service, we headed to Diamond Head for a hike! The trip members did an excellent job on the hike and have some awesome pictures to show for it! It was another action-packed day!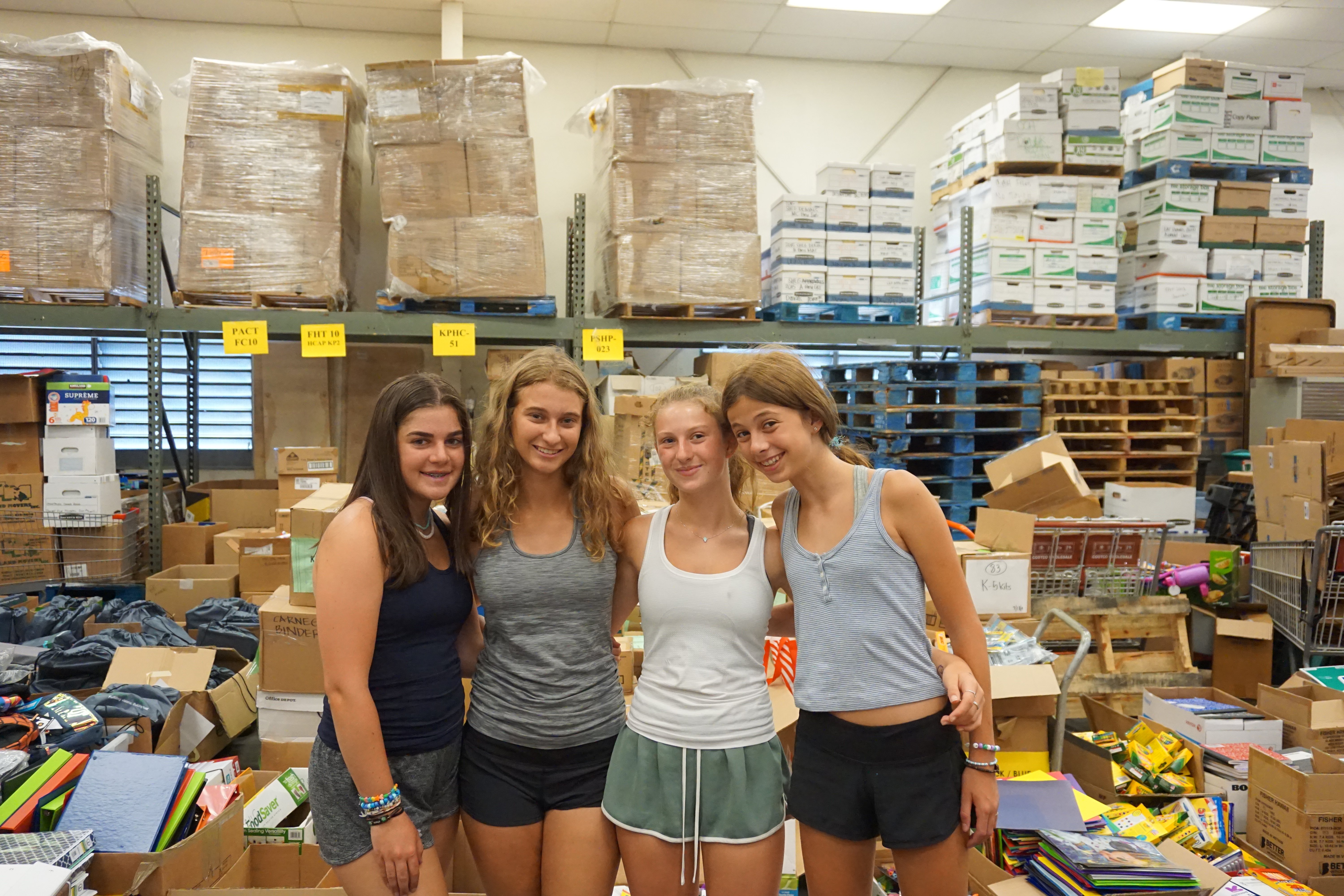 Our final service partner was at Ka'ala Farm. Ka'ala Farm is a Hawaiian cultural learning center that is focused on teaching people about watershed management and sustainable agriculture.  The trip members learned a lot about the land and had a chance to help preserve it. We had the opportunity to go in a mud patch to pull weeds away from the Ti leaves.
It has truly been an amazing trip! As we head to the airport, we will reminisce about all the fun times we experienced in Hawaii with our new friends. There are so many unforgettable memories and laughs we shared! It is safe to say these three weeks have flown by and we will never forget Trip H3! We want to wish everyone a great rest of the summer! 
The Westcoast Blogger 
Do you want to explore Hawaii and partake in rewarding community service projects? Check out our 21-day Hawaii community service program, for an incredible opportunity to explore its islands, its people and its culture. To browse all of our programs, click here.