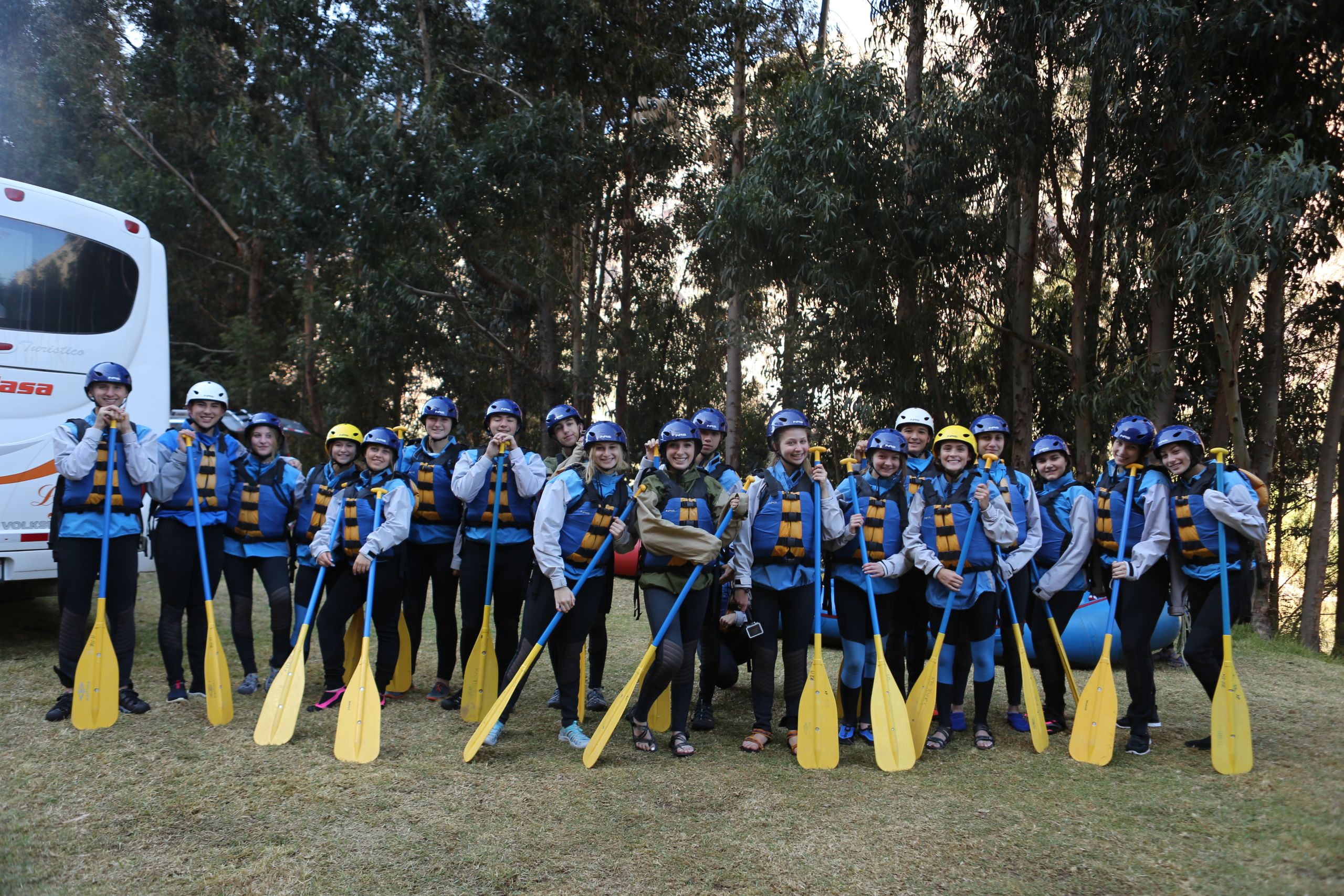 Welcome to the land of the Incas! After traveling south, we arrived in Lima, the capital city of Peru. With one-third of the population of Peru located in Lima, this gave our trip the chance to experience the real city life in South America. During our city tour, we got to see historic sites, learn about Lima's inhabitants, and visit the Plaza de Armas including the official residence of the President of Peru. Our group explored some scenic views right next to the ocean from Locromar, watching hang gliders fly past us and we enjoyed a delicious meal.
After departing Lima, our familia flew to Cusco, the epicenter of Inca culture. There we made our way over to Pisac, where we honed our bartering skills to get some beautiful hand-made souvenirs made from alpaca. In fact, at a nice restaurant, some of our trip members even tried lomo saltado, a dish made with alpaca.
As we made our trek to Ollantaytambo, we seized the opportunity to have a special meet and greet with some friendly animals, stopping to feed llamas and alpacas, even though it is hard to tell the difference between them! Our group got the chance to pet them and take some amazing photos. There was even an adorable baby llama!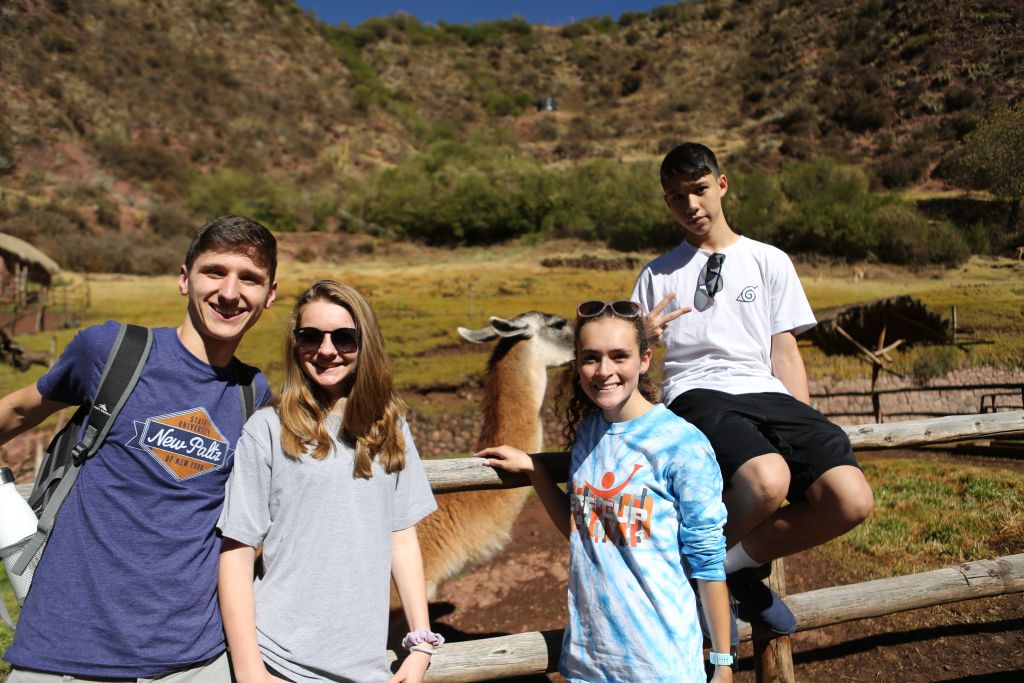 This trip has been nothing short of incredible so far but the best is yet to come. After arriving in Ollantaytambo, an old Incan town, our crew was invited to enjoy an incredible dinner with a local Peruvian family, enjoying authentic Peruvian foods. To keep things extra exciting, we also started our game of 'Gotcha!', a game in which everyone receives a strange word they need to get one of their new friends to say in order to win the game. Following the delicious meal, our crew surrounded a toasty campfire and enjoyed some s'mores and bonded as we played games. It was certainly a memorable night full of fun laughs and delicious treats.
The next morning, we started our day off with a great breakfast before heading out for whitewater rafting on the Urubamba River, where everyone adorned the latest in wetsuit fashion. With enthusiastic team names such as the Backstream Boys and Rain Supreme, our boats enjoyed games and songs while we paddled surrounded by gorgeous views of the snow-capped mountains.
After our rafting adventure, we were invited back to our local Peruvian friend Rolando's for a special lunch to partake in a Pachamanca, a traditional Peruvian dish reserved for special occasions since the Incan empire. The lunch consisted of various meats and vegetables, all of which are cooked underneath the ground as a celebration of life and rejuvenation. ​Our group loved hearing all about how the history from Rolando, learning that the food in the ground was to pay respect to our planet by returning the food to the earth, before being consumed. ​
We followed this meal, and our perfect breezy weather, with a mountain bike ride through Ollantaytambo. Needless to say, the views were breathtaking.
As we look back on the incredible time we have had in Ollantaytambo, we now set our sites on Aguas Calientes as we couldn't be more excited to see Machu Picchu for our own eyes.
Until then, Adios Amigos!
The Westcoast Blogger
Click here to learn more about our summer adventure program in Peru. To browse our full list of programs, click here.