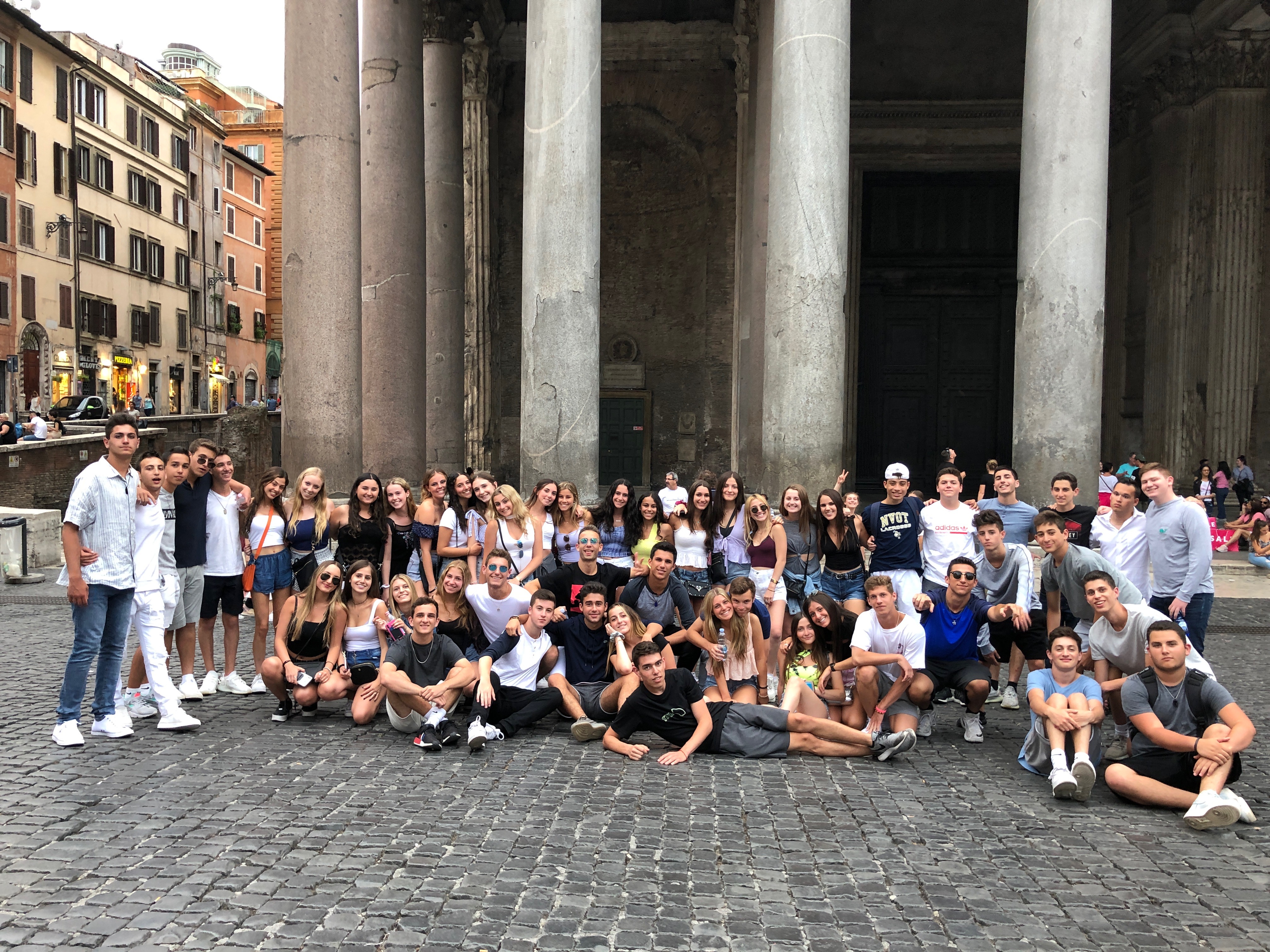 Ciao from trip 46! Our first week exploring the boot-shaped country exceeded our expectations.  
We began our Italian journey in Venice with a Vaporetto ride from our hotel to the city surrounded by water. We walked from piazza to piazza, crossing bridges and taking in the colorful buildings and narrow streets. Trip members especially enjoyed crossing the Rialto Bridge with some of the best views in the entire city! In between touring Venice's historic Jewish quarter and the Murano Glass Factory, many trip members cooled off by sampling fresh fruit from the stands lining the streets. Once we'd explored the city by foot, it was time to take to the canals for a different view on a gondola ride. Trip members were surprised at how effortlessly the gondola drivers navigated through the narrow canals. We ended our time in Venice with a festive family dinner followed by one of the best gelatos we've tasted so far! 
Upon arriving in Rimini, the salty sea air immediately drew us in. Many trip members remarked that this little beach town was the cutest place they'd seen! With the opportunity for a leisurely morning, some trip members went for runs along the boardwalk, while others spent time walking through the town, exploring the shops, and bonding with friends. In the afternoon, we all headed to the beach for some relaxation and relief from the Italian sun. Of course, the music was flowing as trip members went swimming, played football on the beach, and danced in the sand. The energy remained strong as we finished off the night at the Disco and said goodbye to Rimini in style!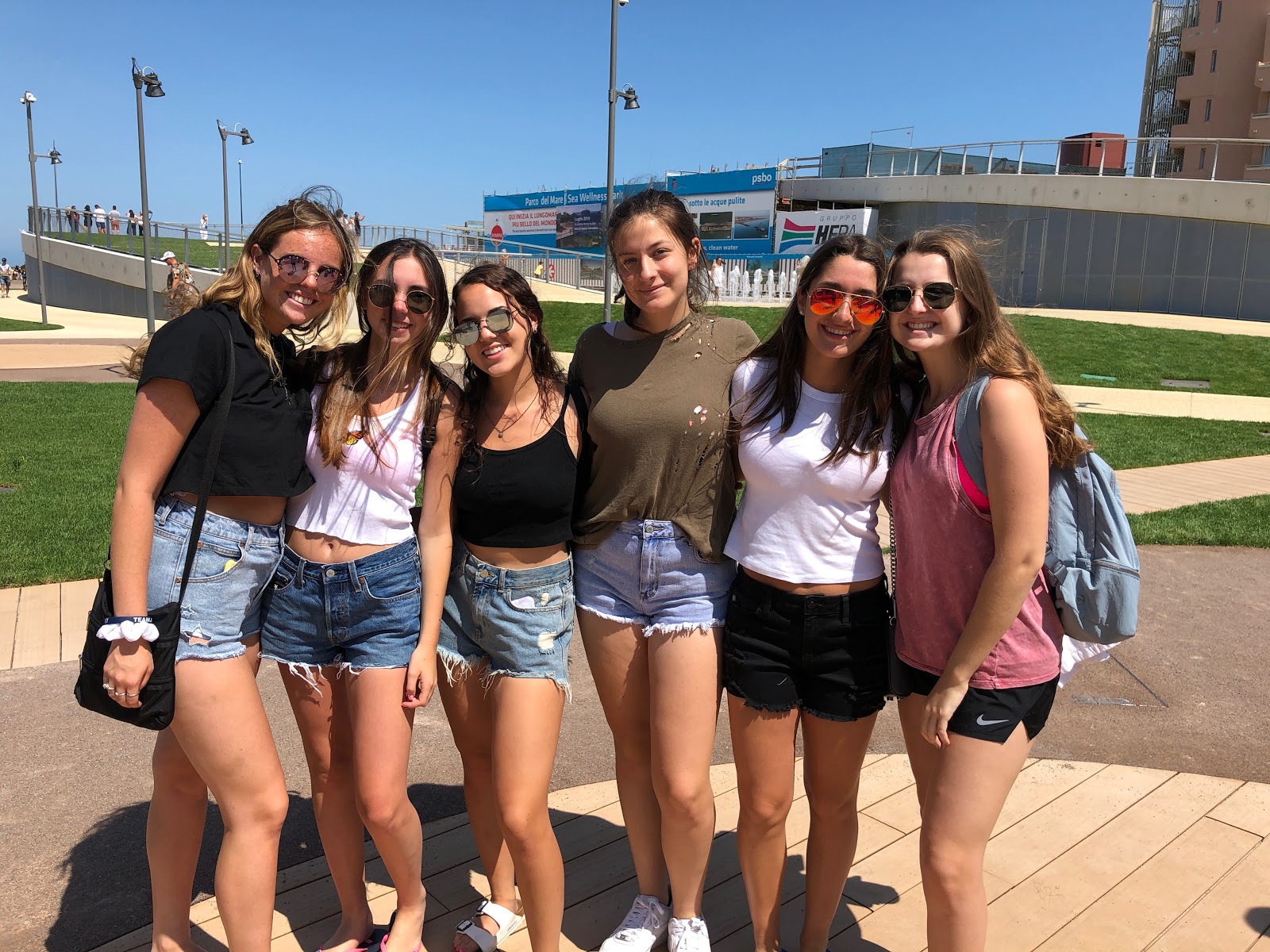 "When in Rome" was our motto for the next destination. We were welcomed with a visit to the Trevi fountain. Here, trip members threw coins over their shoulders in hopes of returning to Rome someday. Our three days in Rome were full of history as we toured many ancient sites. Our visits to the Coliseum, Roman Forum, and the Vatican gave us a first-hand look at ancient Roman architecture. Many trip members were able to connect what we were seeing with things they had learned about in their history classes! Even with all the learning that took place, we still had time to explore some of the quainter parts of Rome. 
Trip members enjoyed walking through the Borghese gardens and down the Spanish steps. We also got a true taste of Rome while eating our way through the Mercato Centrale. Some trip members enjoyed freshly baked cannolis, while others indulged in truffle pasta and pizza. After dinner one night, a group of trip members joined in street performance, taking the mic and belting out some tunes. Locals and tourists gathered around to sing along and applaud our talented trip members! We couldn't leave Rome without experiencing what it was like to live as the Roman's did, so our final night led us to a toga party dinner! After getting dressed in our very own togas we ate and drank on clay dishes and danced along to a live opera performance. 
Time is flying by and we can't believe it's already our last week together as a trip family.  Amalfi coast we're coming for you next! We are truly living "la dolce vita"! 
The Westcoast Blogger
Do you want to spend your summer touring in Europe? Check out our 28-day European Experience! To browse all of our programs, click here.