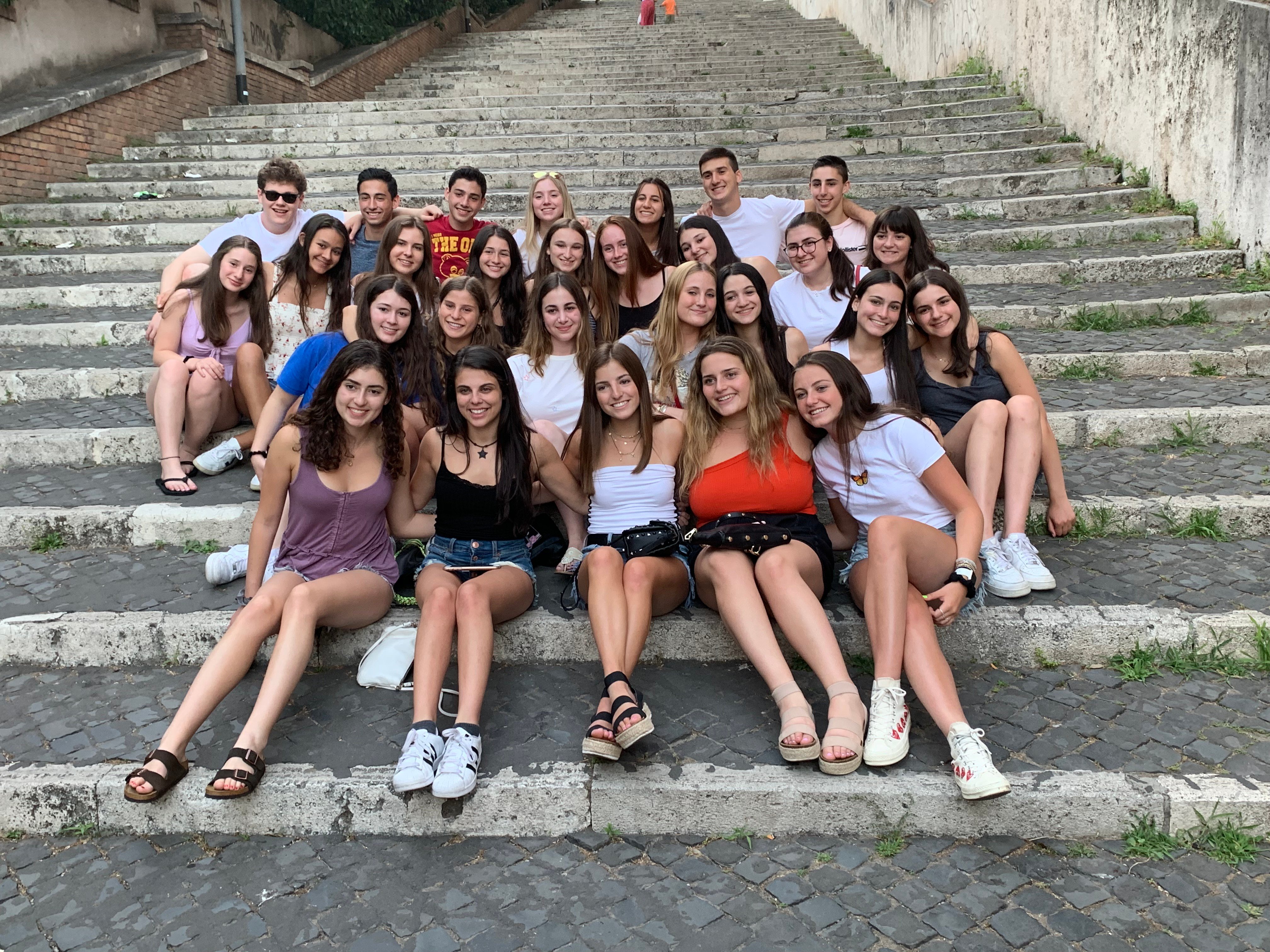 Our first few days in Italy have been so surreal! From the moment we met at the airport for our group flight, we knew that our trip would be a blast. We played a few games to get to know each other, which led to lots of smiles and laughter. When we landed in Rome, we were all happy to meet the other trip members who flew in on different flights and start to get to know them too! We stepped out into the warm Italian sun and you could feel the excitement build. It wasn't until dinner when we were "wearing togas in Roma", as our trip member Carly so cleverly put it, and listening to opera music, that we all realized that we were in fact in Europe and Italy and this was all real! 
We experienced another WOW moment together the next day, taking in the beautiful views of the Colosseum. We got to explore the historical ruins, learned about the entertainment that took place there, and even drank from a fountain that is now a modern fixture, but is exactly where a public fountain would have been thousands of years ago. 
A few of us got our first taste of Italian gelato at lunch the next day at the Marketa Centrale. Fun fact, Cocco in Italian is not chocolate, but is coconut. We had a good laugh and the trip members loved exploring the market with their new friends. It was delicious, refreshing and we cannot wait for more! We have all begun to find our new favorite gelato flavors.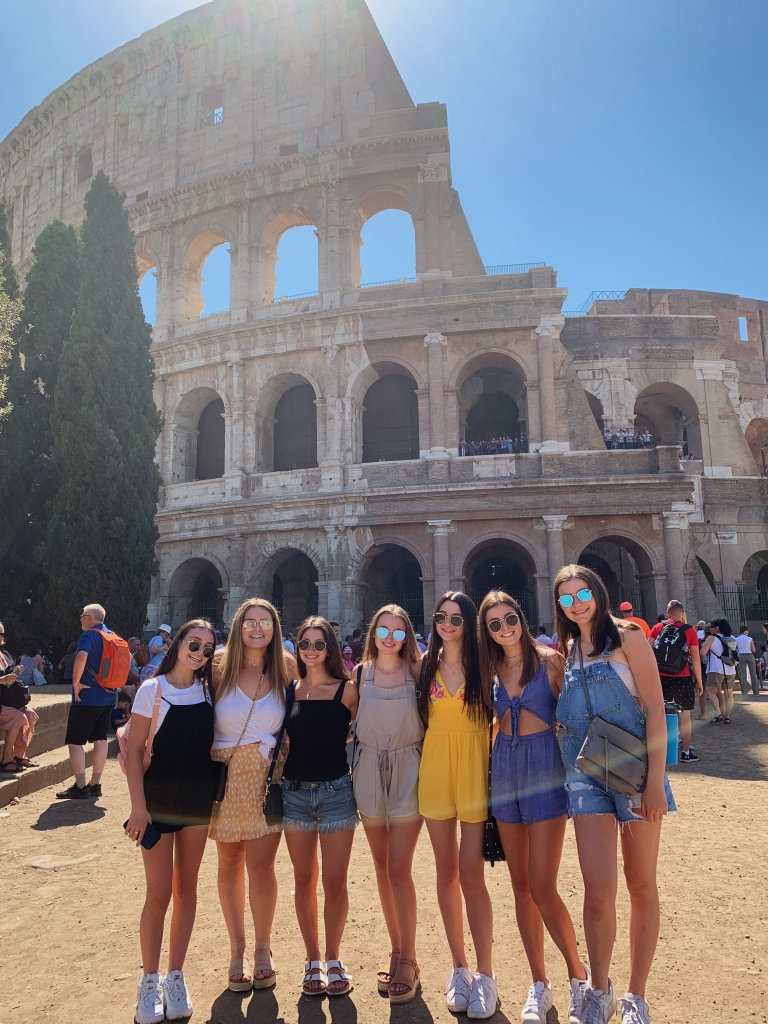 We had a great time throwing coins over our shoulders into the Trevi Fountain and making wishes! It was wonderful to see everyone enjoying the evening together and witness the start of so many amazing friendships. There was something magical about visiting such a famous site, all lit up at night. 
The following day, we continued our adventures in Rome by visiting the world famous Spanish Steps, surrounding stores and restaurants. Ryan, Jackson, Jake, Ethan and Robbie found one of the best pizza places in Rome, and explored a market. When we asked them about it, Jackson exclaimed, "Don't even get me started on the market, we had truffle red pesto and it was phenomenal!". We then spent the afternoon taking a tour of the Vatican and were all in awe at the beauty of Michealangelo's art in the Sistine Chapel. However, one of the best moments of the day was when got back to the hotel and just hung out together on the patio. It was incredible to sit and listen to the trip members bond, share their funny stories from the day, and become a family!
Looking forward to so much more, Ciao for now!
The Westcoast Blogger
Does exploring the best of Italy and Greece interest you? Check out our 10-day, 17-day, and 25-day trips through Greece and Italy. To browse all of our programs, click here.