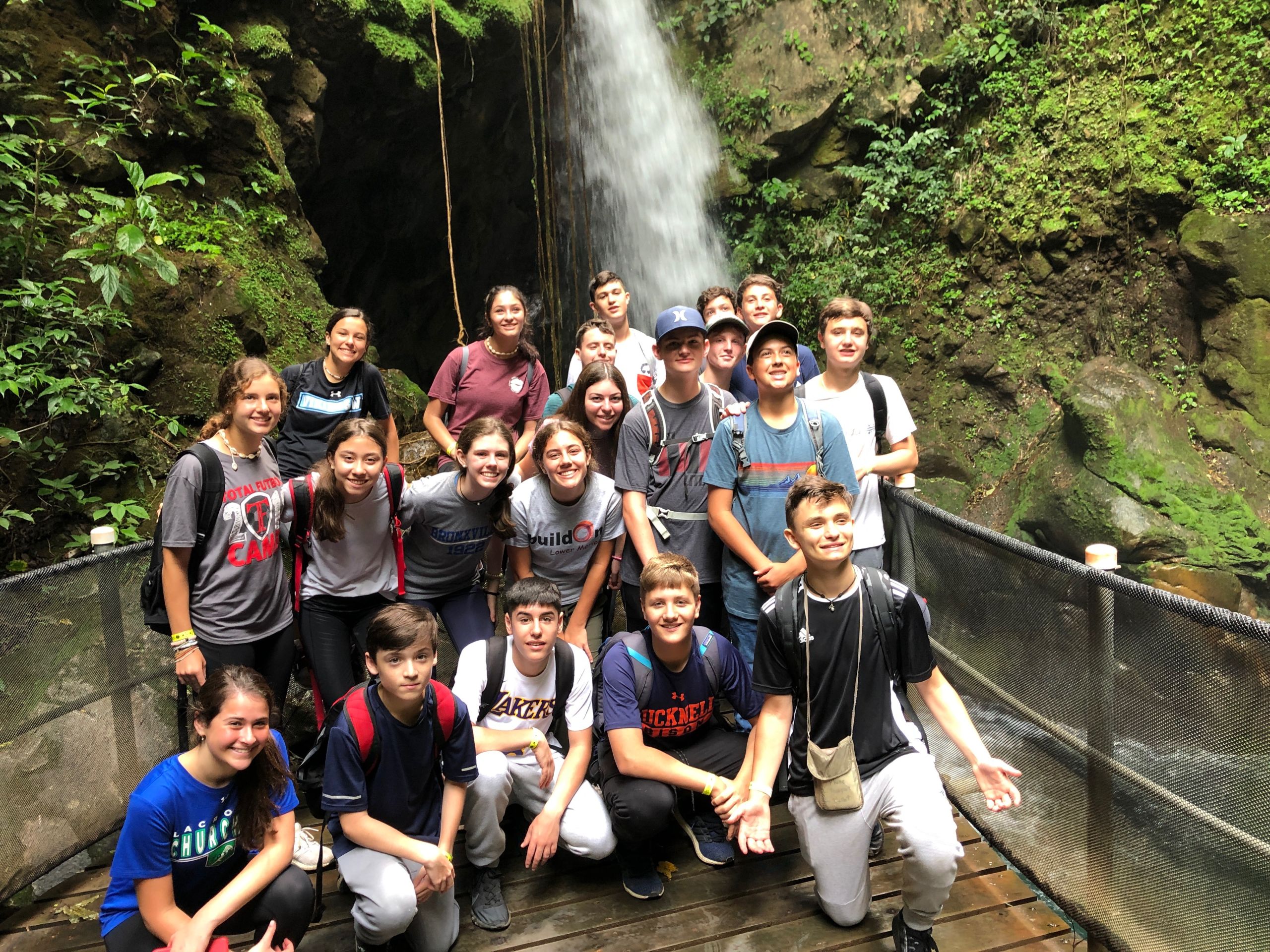 We hit the ground running, from coffee roasting to horse-back riding, and beyond! Everyone arrived just in time for a welcome dinner party at our San Jose hotel. The afternoon was spent relaxing by the pool, playing our trip's new favorite game: Spike Ball, and getting our first taste of Costa-Rican cuisine. 
Our Central Valley adventure continued with a tour of the Britt Coffee Plantation Tour. We had a blast learning about the different ways to roast coffee and how important the hot beverage is to the country! Sarah even got to star in the tour and dress up as a coffee bean picker, winning herself lots of funny photos and local chocolate! The fun day was concluded with a game of Canadian Trivia in honor of Canada Day, with our resident Canadian, Sarah, who even serenaded the group with the national anthem.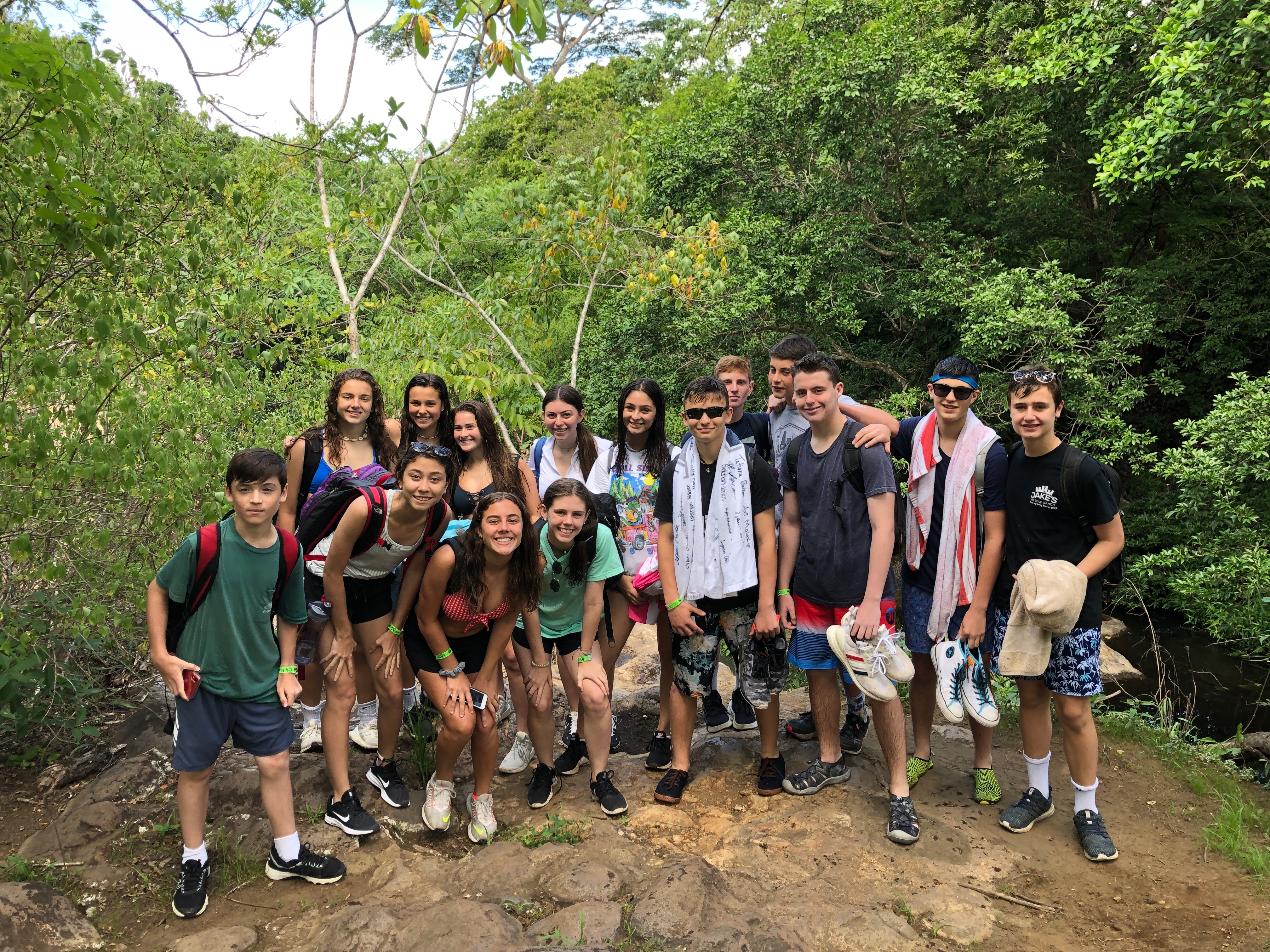 Our adventure continued onto Rincon de la Vieja, where we kicked off the day with a hike to the Las Chorreras Waterfall. We were all ecstatic to take a dip in the waterfall pool after the hike, and had the best time swimming around and enjoying the tranquil scenery. Afterward, we all got to sample some local food at the lunch buffet such as casado, fried plantains, and fresh juices! We then headed to the mud baths and hot springs for the perfect ending to another great day. The group all had a blast painting each other in mud and relaxing in the natural hot springs.
Our final day started off with horseback riding through Rincon de la Vieja National Park. It was a great time "horsing around", and we were so excited to see that the ride ended at another waterfall, and a picture perfect view! After lunch and a few rounds of Spike Ball, we geared up for a guided hike through the national park. We learned all about the local plants and trees, with the "Killing Tree" and "Octopus Trees" being our favorites! The absolute highlight, however, was catching glimpses of spider monkeys swinging through the forests. These monkeys are very rare to see in the area, and our group is so lucky to have even been able to catch photos of them!
We say goodbye to Rincon de la Vieja and head to the beaches of Tamarindo tomorrow. 
Until next time, Pura Vida!
The Westcoast Blogger
Have you always wanted to visit the best of Costa Rica? Explore our 21-day trips for the adventure of a lifetime! To browse all of our programs, click here.