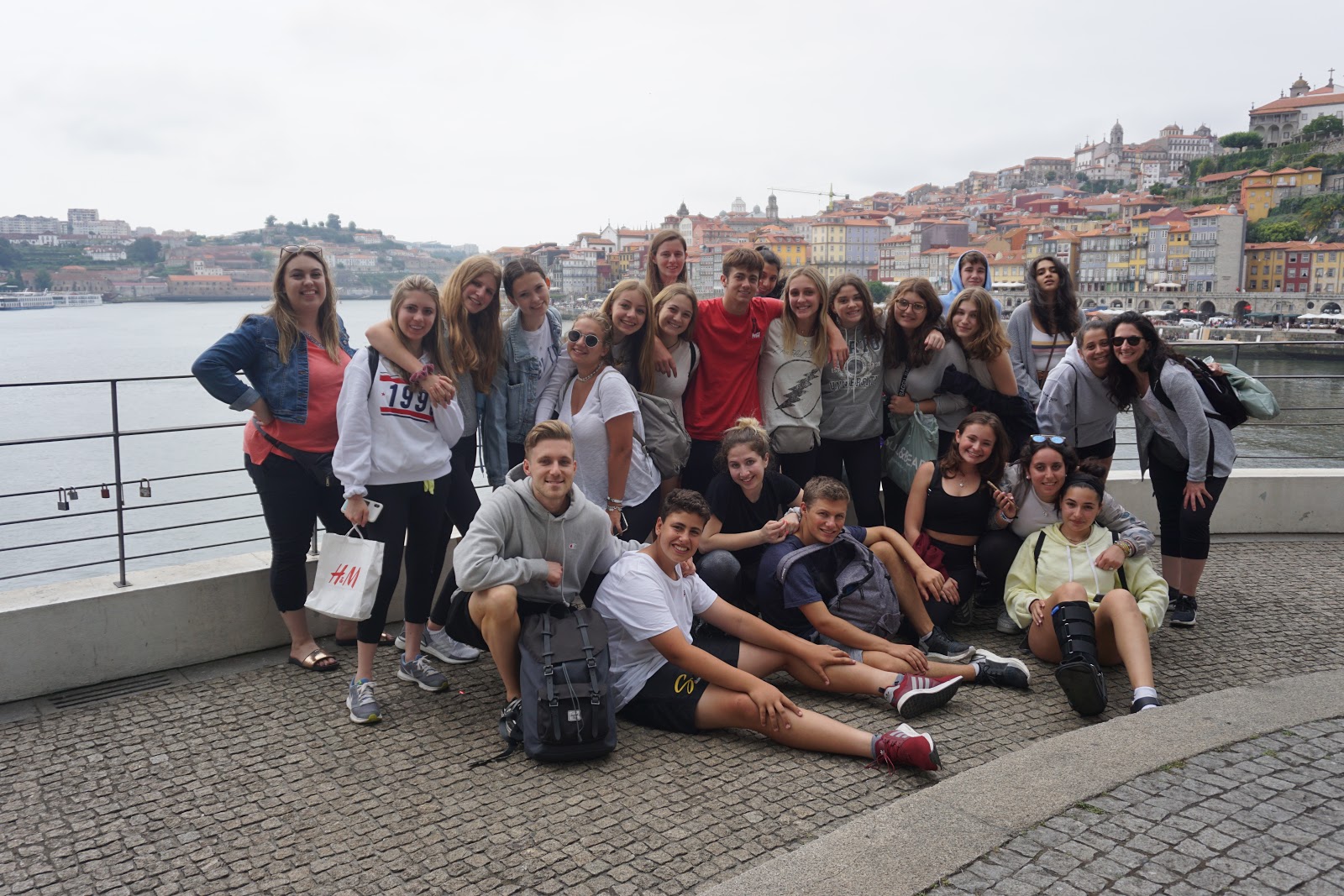 We're headed to Lisbon! On our drive to the city, we stopped for lunch in a town called Nazare. There, we enjoyed a gorgeous lookout of a popular surfing beach and started to get excited for more beaches to visit ahead. Portugal has easily stood out as a favorite to many on our trip. The cooler climate, mismatched multicolored tiled architecture and friendly atmosphere were only a few reasons to appreciate the country.
In Lisbon, our hotel overlooked a popular bridge, and its shape and red color gave many of us San Francisco vibes. One of the best visits in the city was to Time Out, a bustling refurbished open-air market which is now home to a food hall filled with the city's top dishes. Now a global chain, Lisbon was home to the first Time Out. The outstanding food and family-style seating left us wanting more and we couldn't help but revisit it for a second night. We all ate until we were completely stuffed but made sure there was room for some chocolate cake, which is claimed to be the best in the world! With full bellies, we played a game where we had to untangle a human knot and then shared our favorite memories of the trip so far by the hotel pool. We all had a good laugh as we reminisced about the many inside jokes that had already developed within the group.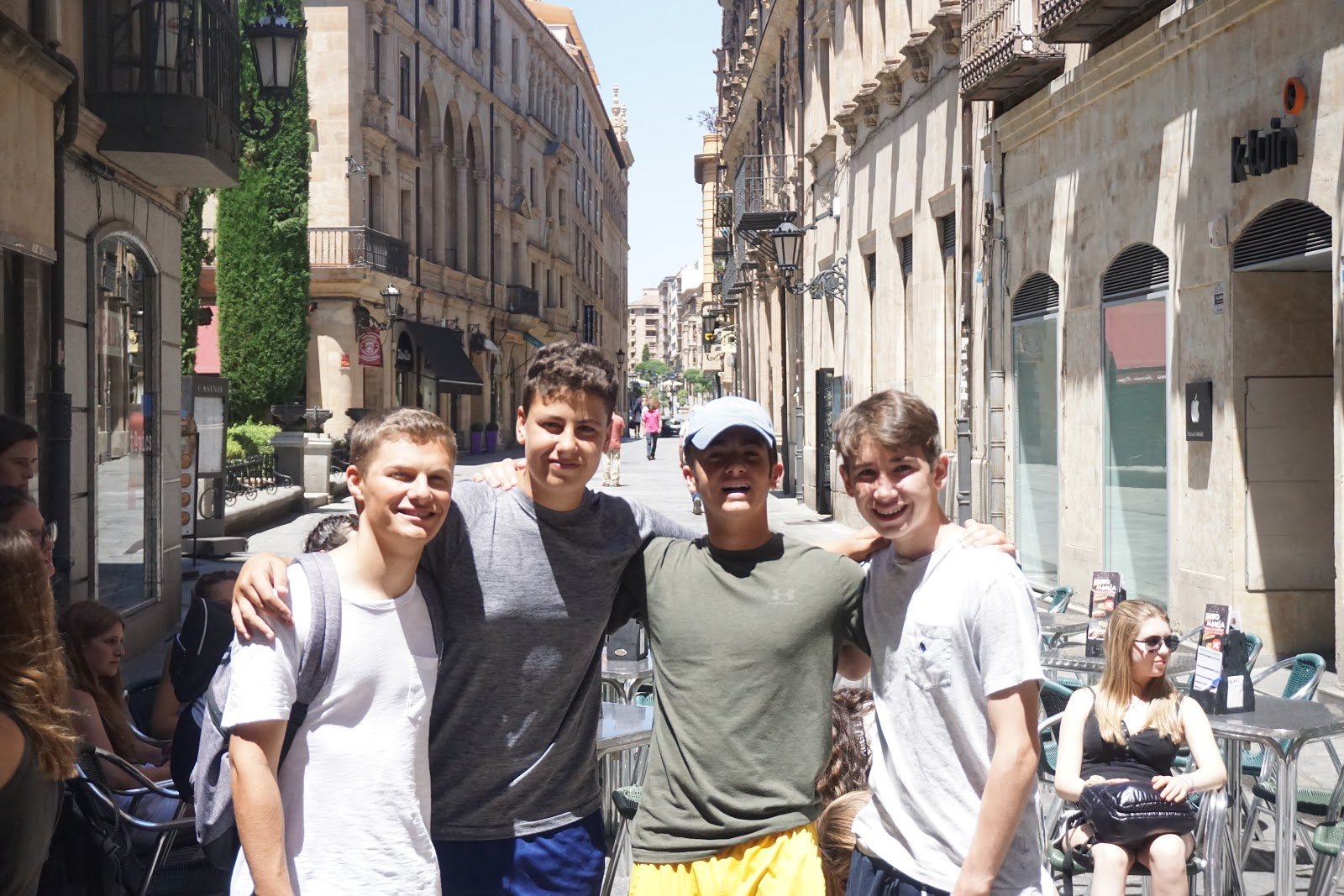 We also had our first beach day in Lisbon and not only did we enjoy the beautiful natural sand dunes surrounding the beach but we also got to catch some waves while surfing. The weather was just right and the water was perfectly calm for everyone to get a shot at standing up on the board.
We were sad to say goodbye but we made our way to Lagos and played a competitive game of trivia on the bus. Once we arrived at our hotel, the Algarve area where Lagos is located blew our minds with its stunning ocean views and Mediterranean style streets. Here we visited Dona Ana beach, which was noted as the most beautiful beaches in the entire world back in 2013 and it definitely lived up to its title. Surrounded by cliffs made up of unique rock formations and crystal clear water, we soaked in the salty air and sun before heading to karaoke where the group sang their hearts out as if no one was watching.
Our last day in Lagos was spent sea kayaking which was an experience that had views that seemed as if they came straight out of a postcard. We ventured into calm and quiet low hanging caves with water that looked straight to the seafloor and paddled in and out of remote beaches along the coast. It was sure to have been an unforgettable day for all of us and now Lagos has left a permanent imprint on our hearts. 
The Westcoast Blogger
Do you want to spend your summer exploring two beautiful countries? Learn more about our 28-day Spain and Portugal adventure! To browse all of our programs, click here.