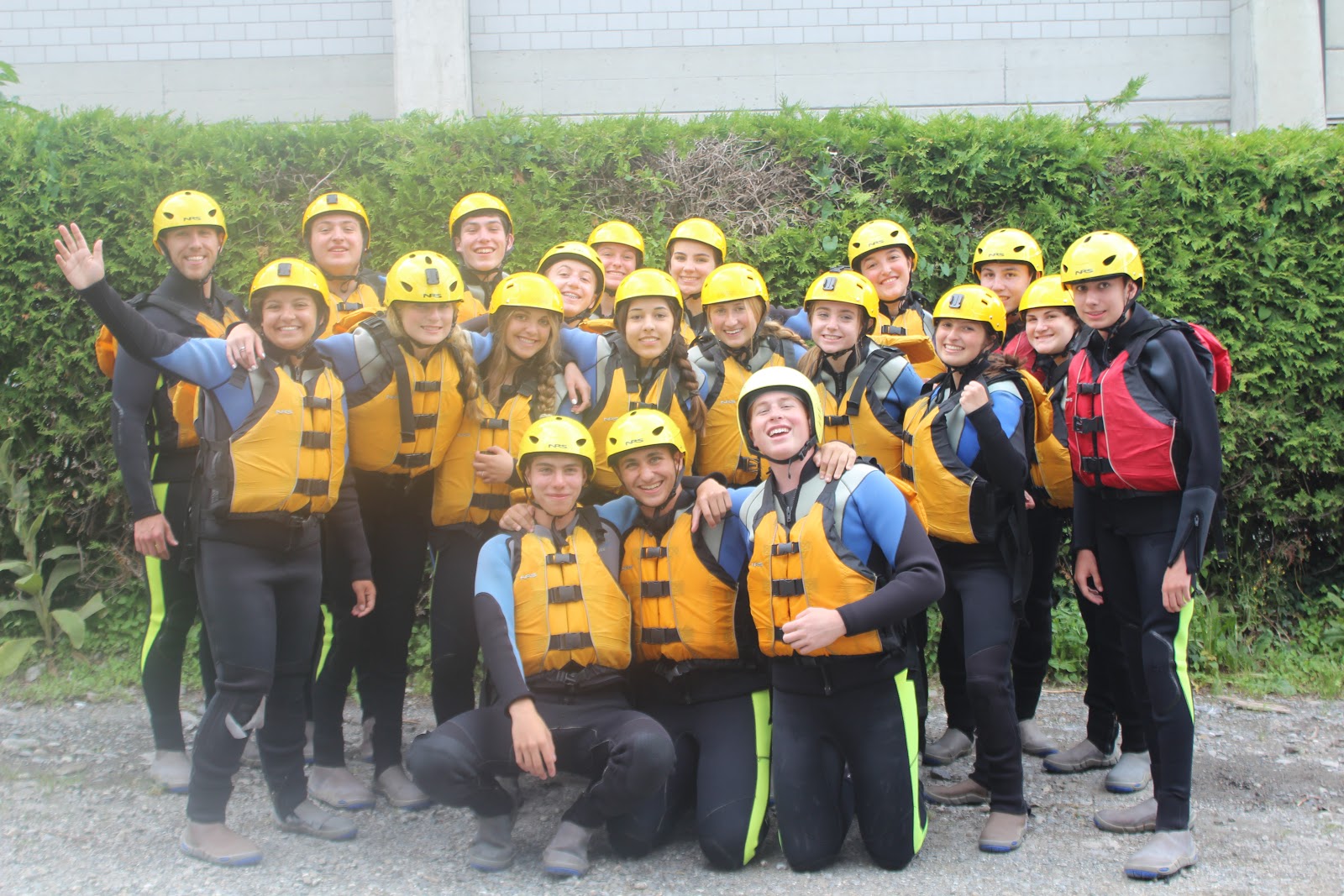 Greetings friends and family! 
After our short but sweet visit to Geneva, Switzerland's second city, we had ourselves another travel day. We trained east towards incredible Interlaken. Through the mountains, fields, and villages, we entered German country. Like Tignes, Interlaken is surrounded by endless snow-capped mountains and crystal blue lakes. We celebrated our arrival with a delicious group dinner.
During our first full day in Interlaken, we spent a sunny morning at a local pool. Complete with a diving platform, trip members jumped into the gigantic mountainside pool. We finished off the morning with a spirited volleyball game at a nearby field. That afternoon we made our way to a much anticipated activity – white water rafting! We hopped onto a bus that took us to the rafting center. After listening to the safety briefing, everyone squeezed into their wetsuits, booties and life jackets, and we made our way to the river. This exhilarating activity had us on sensory overload! Sun on our faces, hearts beating fast, freezing water splashing into our boats, all while screaming in pure joy. Our amazing leaders coached us along the river with commands like "Forward!" "Down!" "Backpedal!" Along the ride, we passed by pastures of goats and quaint villages with gingerbread style homes. Our journey ended at the meeting point of two rivers, Switzerland's second deepest lake. We hopped out of our boats with joy and made our way back to town. A thrilling team-bonding experience, whitewater rafting was surely a highlight of our adventure thus far.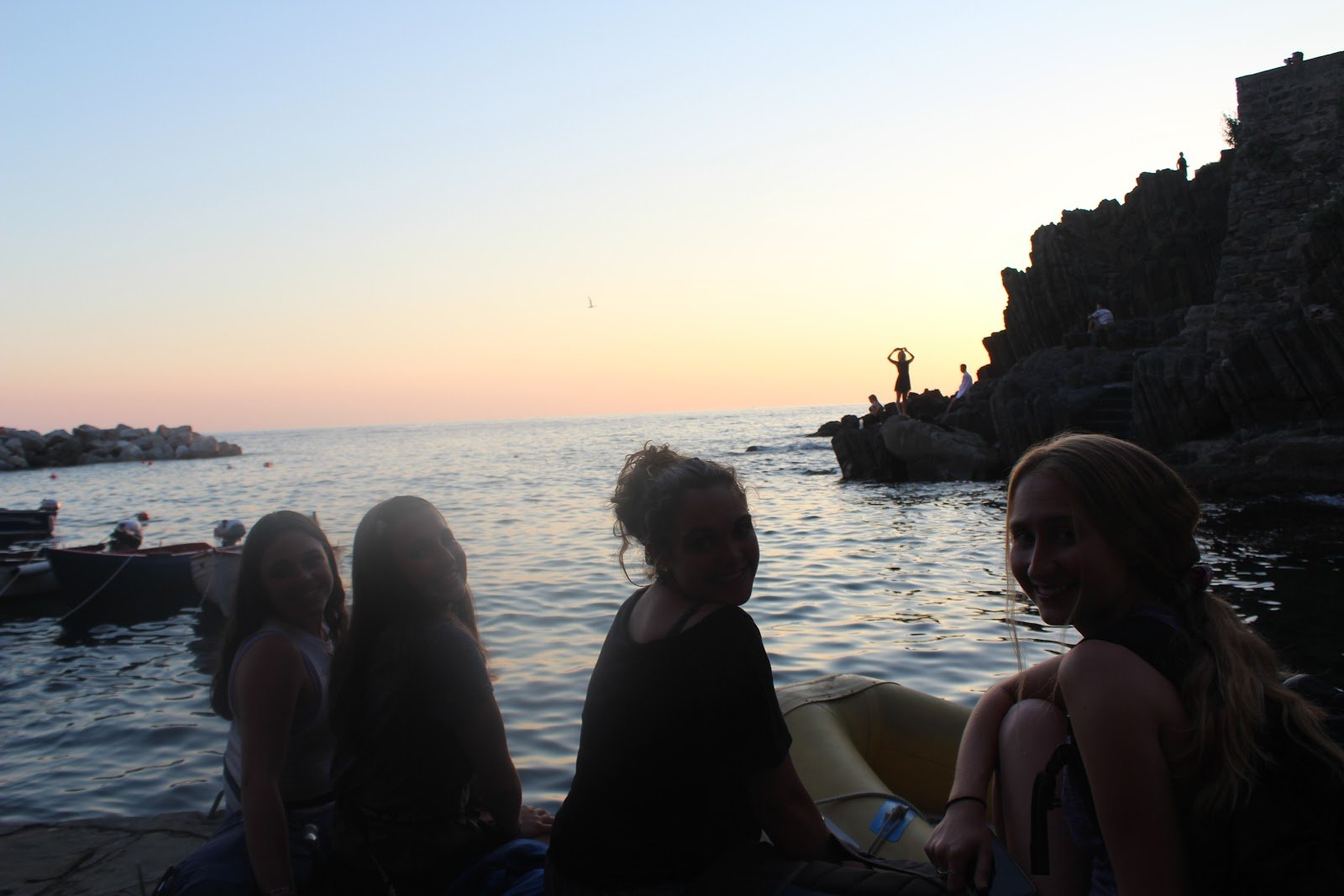 The next day we took a short train ride to another nearby village, Grindelwald. This pleasant city is a bit higher in elevation than Interlaken, making the mountain views even more breathtaking. As if we hadn't had enough adventure on the river, it was time to go to the indoor ropes challenge course.  At the Grindelwald Sports Center, we strapped on our harnesses and helmets and made our way through the obstacle courses. We dangled on zip lines, climbed on rope ladders, and walked the tightrope all from above. It was another fun, challenging afternoon for trip 50! 
After two amazing days in Interlaken, it was time to say goodbye to Switzerland and move on with our journey as we caught our early train to Milan. Here we said goodbye to some of our friends and became excited to welcome our nee arrivals! Those of us heading home had the wonderful opportunity to spend an exciting day in the Fashion Capital. We walked to the top of the Milan Cathedral (Duomo), window-shopped at high-end couture shops, and people watched from cafés. We shared a delicious authentic Italian meal for our last supper together. The rest of our group got settled in La Spezia and enjoyed a group dinner of incredible pasta and seafood.
Trip 50 has been a wonderful ride thus far, now, we are onto Italia!
Talk soon, 
The Westcoast Blogger
Thinking about planning your next big European trip? Check out our 28-day Backpack France, Switzerland & Italy trip! To browse all of our programs, click here.