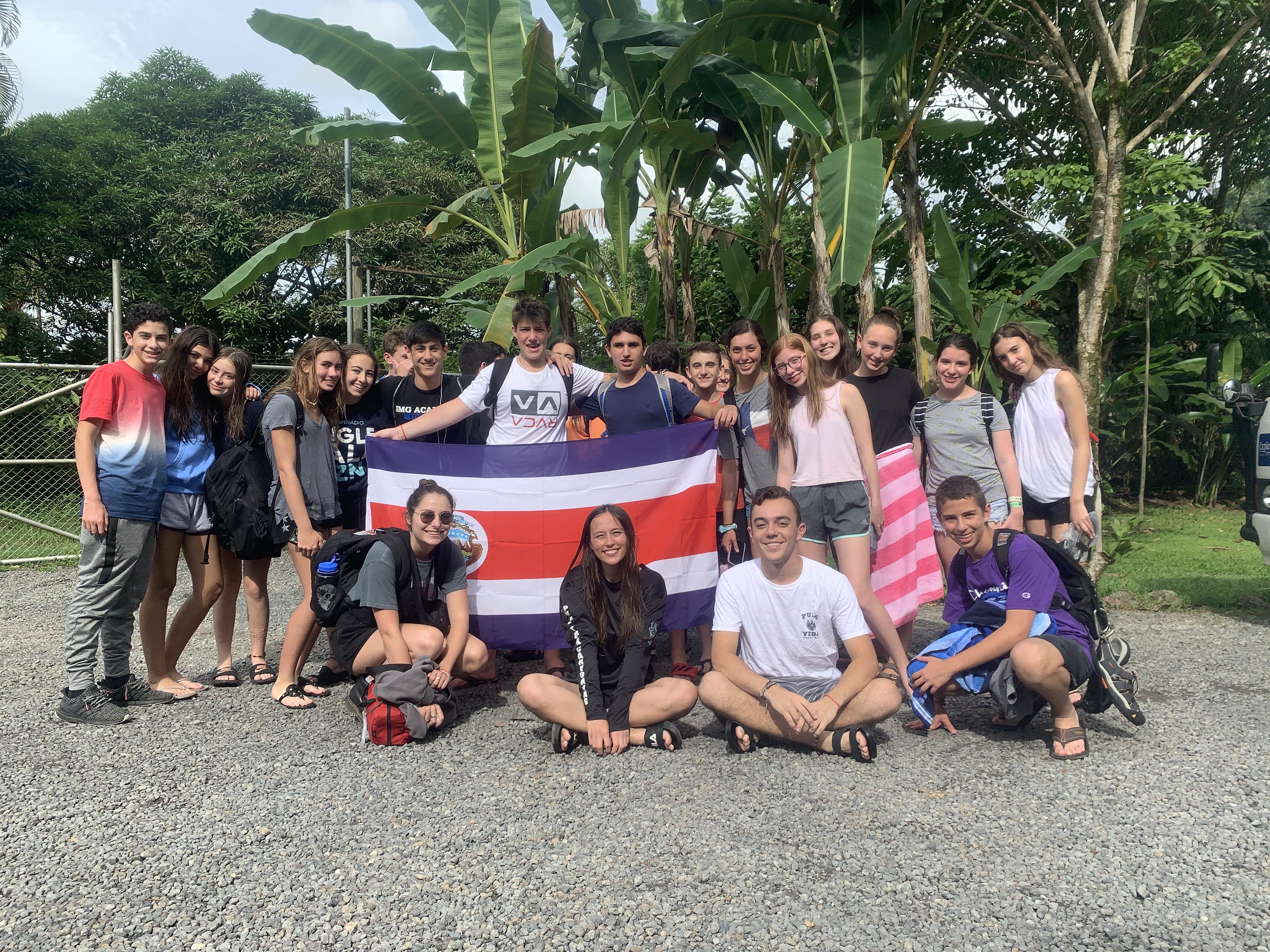 As we've ventured further and further into Costa Rica, seeing different walks of life and appreciating the diversity of the country, our group has come to feel a deep appreciation for one another and this incredible opportunity we've shared. The laughs, stories, memories, and pictures will last us all a lifetime. It will be almost impossible to forget these two weeks.
We arrived in La Fortuna last week and partook in a friendly soccer match before checking into our hotel. It was a close game that ended in a shoot-out where AJ and Cooper were the keepers and blocked as many shots as they could! After an intense match, the group was ready to take a nice refreshing dip in the hotel pool. Our hotel had tremendous views of the Arenal Volcano and the surrounding greenery.
The Pura Vida lifestyle in Costa Rica is anything but a myth, and part of the reason for that has been our luck with the weather. And as we have traveled around, we have been able to see the different climates that make up this small country. Another fun fact: Costa Rica is smaller than Lake Michigan yet has one of the most diverse ecosystems in the world. We continually see that around the different cities we've been visiting.
Once we had cooled off in the pool, we drove to Baldi Hot Springs, just down the road from out hotel. It was a beautiful park of geothermal hot springs, pools and waterfalls. It seemed like anywhere you looked you may run into wildlife or a hidden waterfall and there were people enjoying all areas of the park. Once we had settled in from our busy day of soccer, swimming, and hot springs, it was time for some much-needed rest at our hotel at the base of the Arenal Volcano.
The next morning, we strapped on some harnesses, gloves, and helmets and headed to the waterfalls in the mountains for some exciting rappelling! Our group agreed that waterfall rappelling was one of our favorite activities because of how everyone overcame their nerves and were so excited to try a new experience. There were 5 rappels in total, with a variety of scenery and heights. Some of the group agreed that the second one was their favorite because of the small zip line at the beginning. Not only were we able to see multiple waterfalls, but we got to hike through the rainforest and climb rocks as we moved from waterfall to waterfall. We came back to eat lunch at the company's eco lodge and became familiar with more traditional Costa Rican food. The group couldn't stop talking about how fun and exhilarating the morning was and we all agreed that it was one of the top highlights of the trip.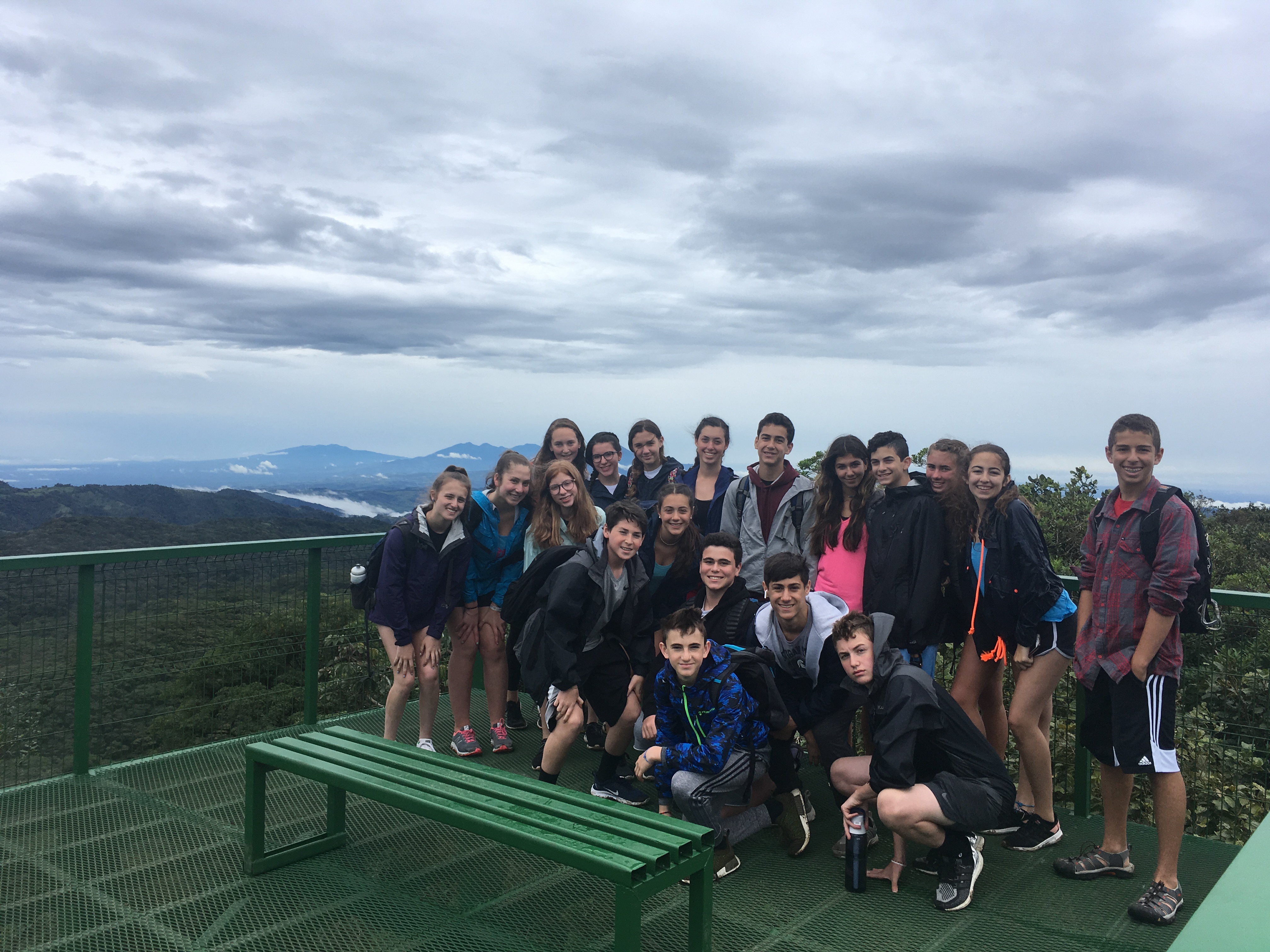 Soon after our day of ropes and waterfalls, we headed to Monteverde, otherwise known as the cloud forest. Our hotel is literally up in the clouds and we can see for miles in all directions. Our group hiked in the cloud forest and enjoyed epic views of the Costa Rican landscape. What a perfect day before heading to San Jose for the last part of our trip.
We all agreed that the end of the trip can take its time coming.
The Westcoast Blogger
Want to experience your own adventure in Costa Rica? Check out our 21-day Costa Rica Adventure program. To browse our full list of programs, click here.