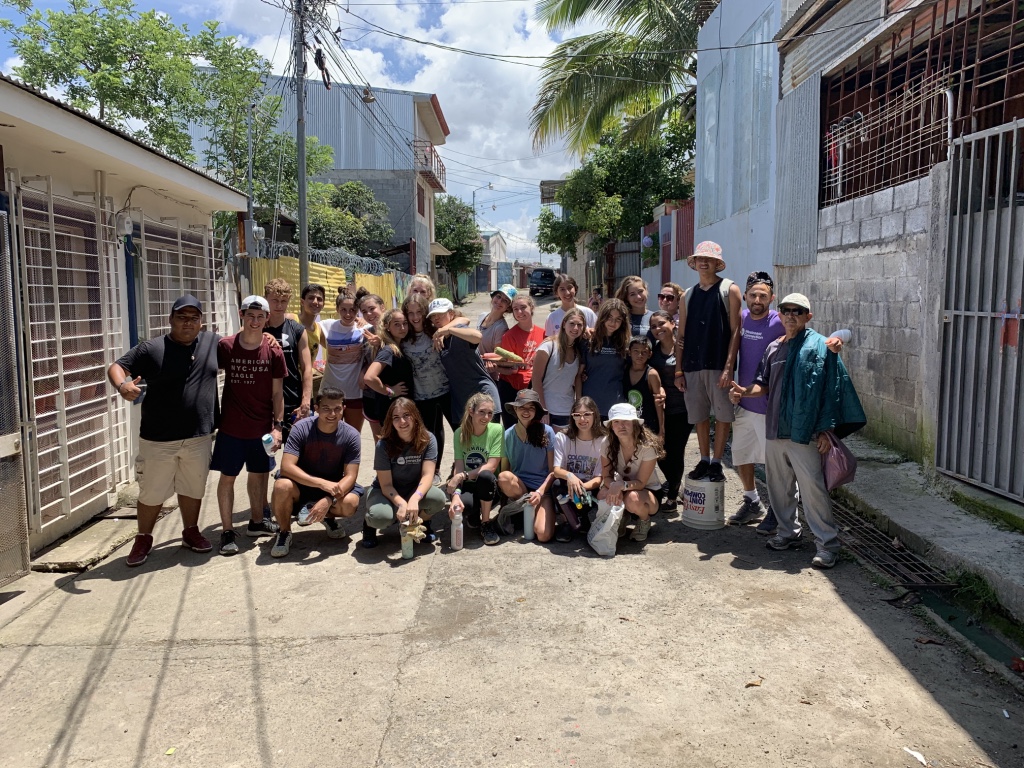 Our last stop was in San Jose. Here we completed our final service project and participated in some exciting activities. 
We had an amazing experience to working with refugee families at the Humanitarian Foundation in the small town of La Carpio. For 2 days we helped paint the walls in a small community that had been previously covered with graffiti. We painted them bright colors in hopes of making the town feel more vibrant. We also helped a local young boy named Marlon who had been working for the Humanitarian Society for a few months with the dream of receiving his very own service project. Marlon wanted to put up a wall so he could have his own bedroom as he had been sharing a room with his mom for as long as he could remember. Were we humbled by the opportunity to help him and his community. 
On one of our nights in San Jose, we attended a Latin dance class where we learned how to do the salsa and meringue! We had so much fun as we danced the night away.
As we continued working in La Carpio, we finished our service project and also had the chance to watch a special play. The women at the Humanitarian Foundation were so generous and gave us some souvenirs to bring home! 
Our group visited Cafe Bitt where we learned all about coffee! Did you know that coffee originated in Ethiopia? We toured the facilities and learned more about how coffee beans were made, how they're roasted, and how different coffee flavors are made.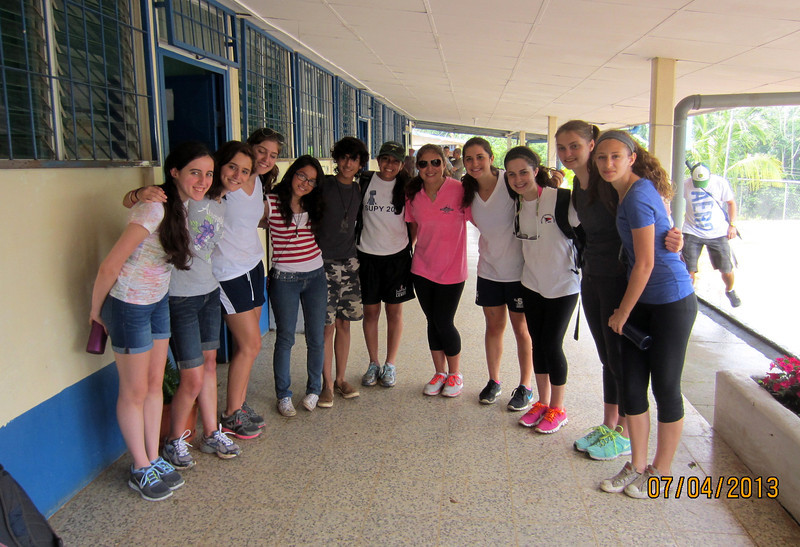 Program Members then had the opportunity to organize programs and help to run a camp for the local children. Each of them was paired with a child and participated in some icebreaker games. We then split into two groups, one went to the pool while the other group played sports. Everyone had a blast splashing, going down the slide and playing basketball and soccer! 
Our time in Costa Rica may have come to an end, but the memories we've created here will last a lifetime. We've learned so much through our service projects and have had an amazing time exploring all that this beautiful country has to offer. 
Thank you for following us on our journey!
The Westcoast Blogger
Click here to learn more about our 21-day Costa Rica Community Service program. To browse our full list of summer programs, click here.