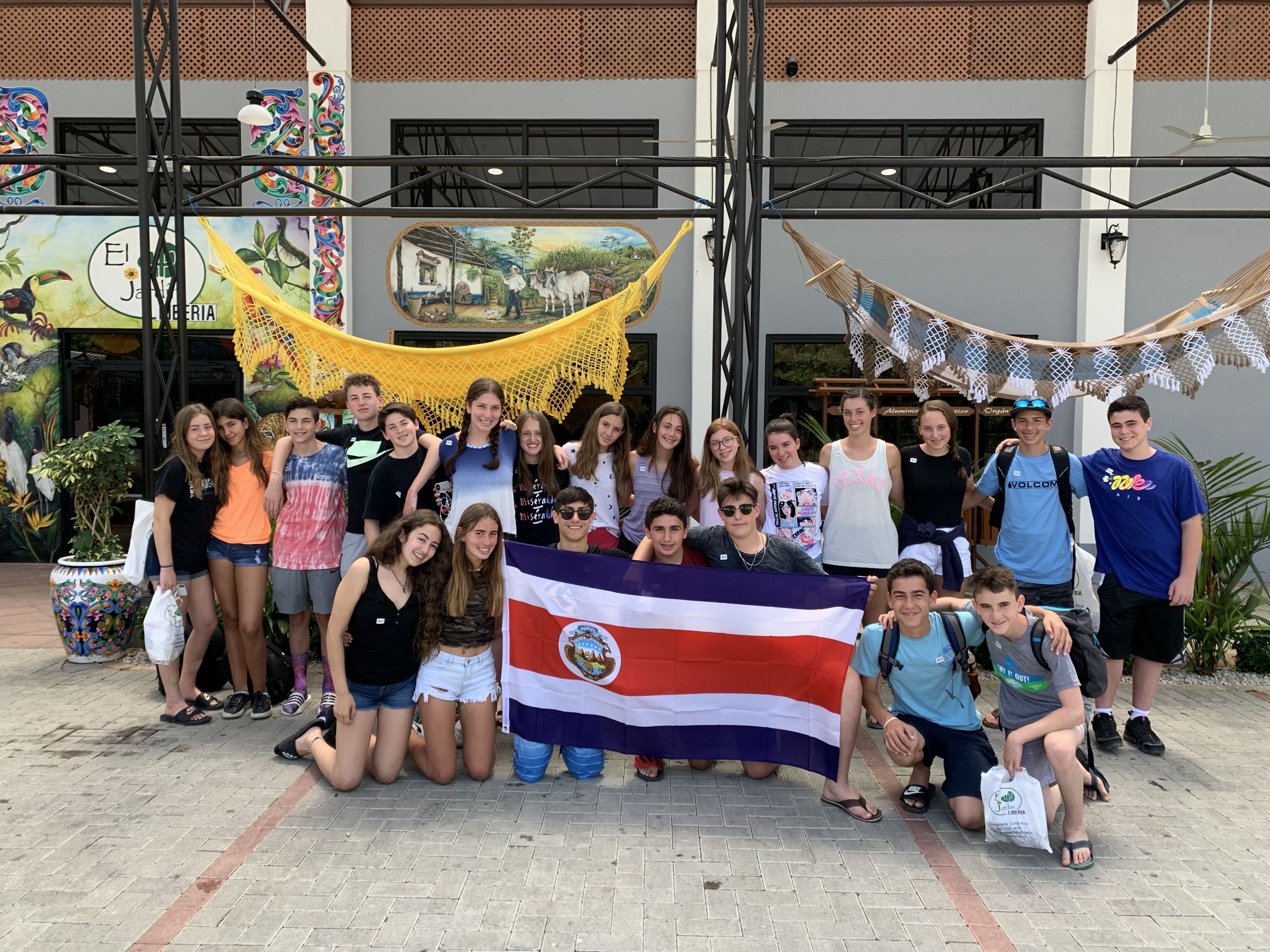 Hello from Costa Rica! Our "Pura Vida" adventure has officially begun. Once our group was together for the first time in the airport, we started getting to know one another right away. Pura Vida is a national saying in Costa Rica symbolizing their way of life and emphasizing the simple, "pure life". Oftentimes, locals even use the saying as a greeting to say good morning or hello. Pura Vida is a theme for our trip as we adventure this beautiful and peaceful country! During the first couple of nights, we have been staying near the coastal city of Tamarindo. As we have become accustomed to the weather, the food, and the people, we have created a special bond within our CR9 group. 
Our first full day of adventure began as we all channeled our inner surfers and caught some waves. Iguana Surf welcomed our group with open arms and many surfboards. One of our trip members commented that they had gone surfing before in Los Angeles, but the waves they rode in Costa Rica were even more fun! For any first-time surfer, practicing on the beach is a must before venturing into the ocean. We were put into groups of four with an instructor who showed us all the tips and tricks for a successful run. Now that we have a few tricks under our belts, we all feel like professional surfers! 
One of the coolest parts about the trip so far was being in the ocean, looking to either side and seeing a line of surfers ride wave after wave from our group. It took just a few tries for us to be able to stand up and let the waves bring us in. Another plus was that the ocean felt like bathwater and the beach we were on was beautiful.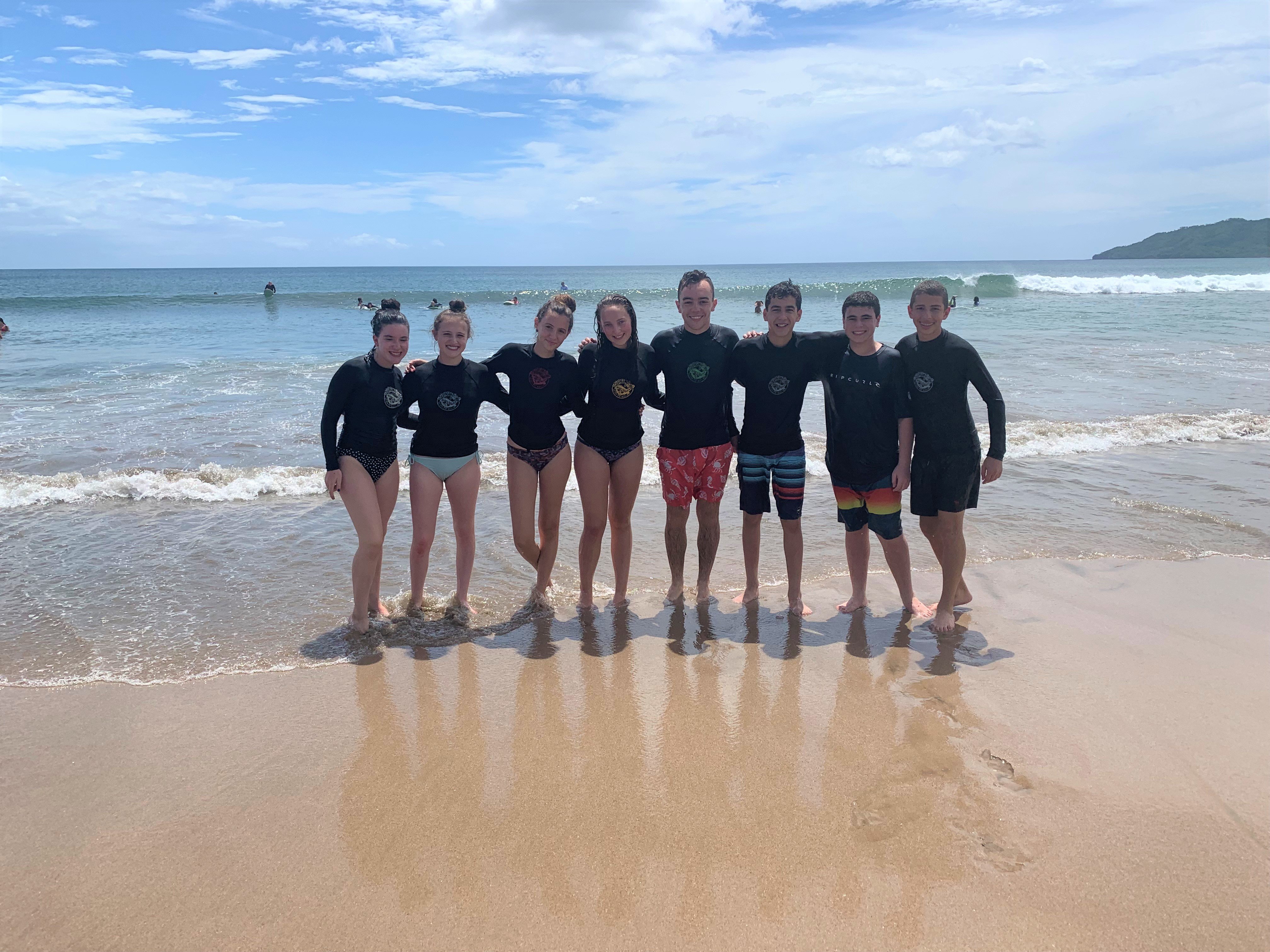 With salty hair and adrenaline pumping through our veins, we were all able to catch one last wave together before returning our surfboards and thanking the instructors. Through all the excitement of surfing, a lot of us were constantly cheering each other on, not necessarily preserving our beautiful singing voices for later in the night. That's right, it was karaoke time! I don't think any activity could have tired us out enough for karaoke. Luke S., AJ C., and Jack G. kicked off our musical night and were not shy to sing a few more songs after that. We also had special guest appearances from our Trip Director Viv and one of our Trip Leaders Dani! After many Grammy-worthy performances, our full day of sun, sand, surf, and songs came to a close.
On our trip this year, we chose the song "Wake Me Up" by Avicii to be our morning song. Not only is it perfect for early mornings, but a great song to get us excited about the day ahead, as we begin our two-day Scuba and snorkeling adventure! Did you know? Costa Rica is one of the most ecologically diverse countries on the planet and one of the cleanest places on earth – including their oceans and coastline. With our scuba and snorkel orientation came a session on what is being done in Costa Rica to preserve wildlife and create marine protected areas off the coasts so that people can come to see the oceanic beauty for years to come. Connect Ocean, the organization who lead our scuba diving and snorkeling, is at the forefront of this effort. One of the cool things they got to show our group was a virtual reality scuba diving experience. 
Now, we get the chance to scuba dive and snorkel after our day of preparations. We have explored some of the lands of Costa Rica and we can't wait to see what the ocean has in store! 
¡Hasta Luego!  
The Westcoast Blogger
Have you always wanted to visit the best of Costa Rica? Explore our 21-day trips for the adventure of a lifetime! To browse all of our programs, click here.