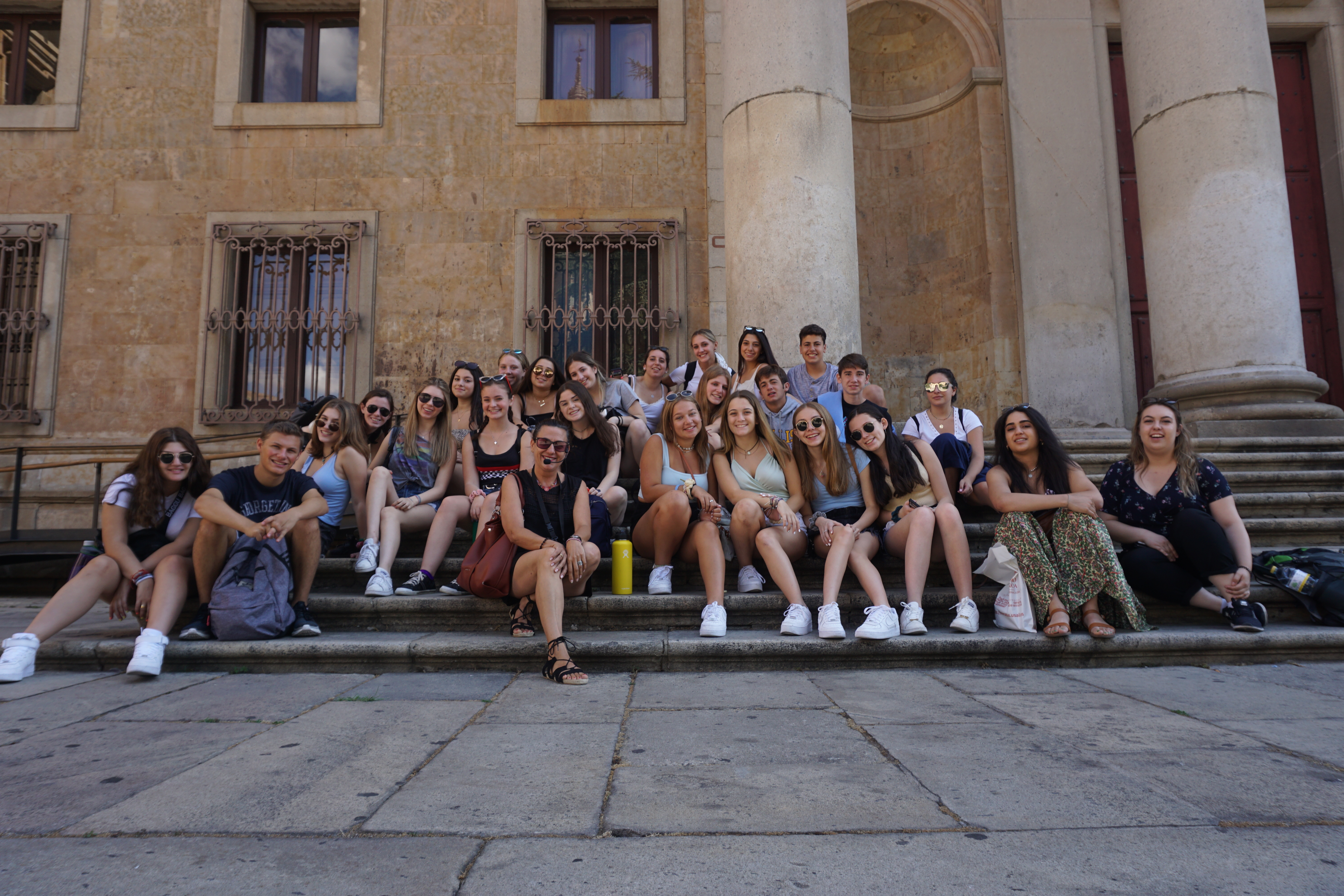 We ended our visit to Madrid with a day trip to Toledo, but some would agree that we saved the best for last because the hilly old town was one of the most beautiful areas seen on our trip so far. We headed to the picturesque town on the Fourth of July and of course, we had to sing the national anthem on our way there. In Toledo, we visited an ancient church and synagogue, and wandered the streets that were draped with fabric, decorated with chandeliers and fresh flower arrangements overhead. Our day finished with the tasting of different tapas while listening to traditional Spanish guitar. That evening, the group had a heart to heart discussion about our common wishes and fears about our journey ahead and set goals as a trip family.
Just when we thought Toledo couldn't be beat, we quickly discovered that Salamanca was just as incredible. On our drive to the new city, we listened to our morning playlist. Some of the best group bonding moments have happened on the bus when we all get to sing along together. Salamanca is home to the oldest university in Spain and the third oldest in all of Europe. It is over 800 years old and nearly half of the area's population is made up of young and lively students.  Our hotel was luckily located right in the main plaza square and we had many opportunities to get familiar with the bustling area. We even had a photo scavenger hunt where we completed challenges in groups, such as serenading others in the square.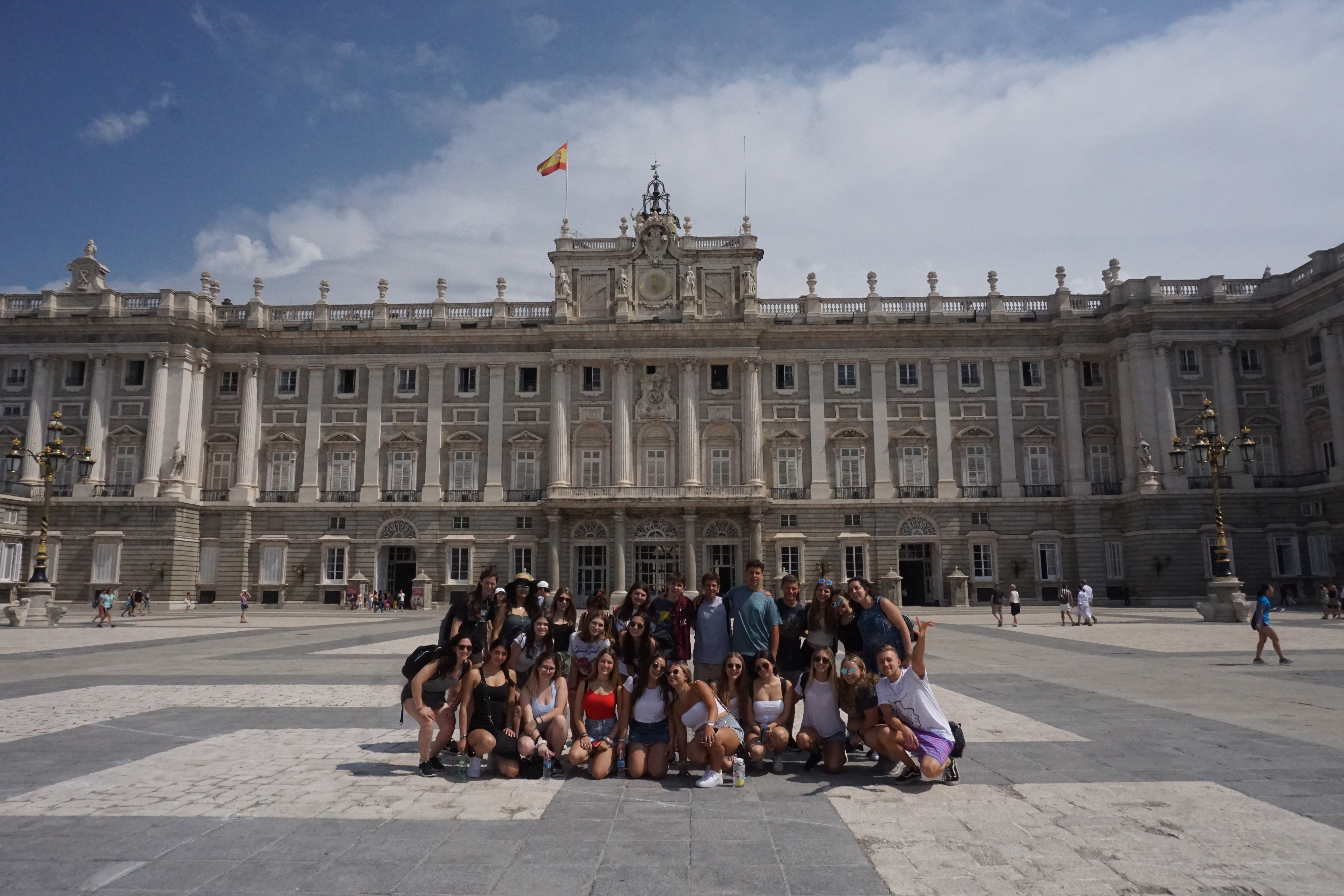 As we trekked through the city, we realized that symbols of frogs could be seen everywhere. Every gift shop we passed was covered in frog souvenirs. On one of our tours, we learned that this was important to Salamanca, because a frog was carved over the door of their famous old University. Our group adopted a frog stuffed animal called Pedro, and it became our Sportugal spirit mascot!
Next stop was Porto! A sailor and fisherman city and our first look at Portugal. The city's character was very different from Spain's and street performers flooded the streets. Some of our trip members will never forget spontaneously joining in on a flash mob dance which made everyone who witnessed it laugh. Our guide helped us develop some new Portuguese sayings like "obrigado," meaning thank you, and showed us the ins and outs of his hometown, leading us to try some fresh octopus!
A highlight of our time in Porto was undoubtedly canyoning in the beautiful National Park, which is the only one of its kind in Portugal. Our trip members go to swim in the gorgeous natural springs and zipline down breathtaking waterfalls. Not only was this an unforgettable day on the trip, but it was also Amanda's birthday, which made it extra special! The group gave her a funny celebratory birthday hat to wear and we sang happy birthday to her on the way to Peneda-Gerês.
The Westcoast Blogger
Do you want to spend your summer exploring two beautiful countries? Learn more about our 28-day Spain and Portugal adventure! To browse all of our programs, click here.