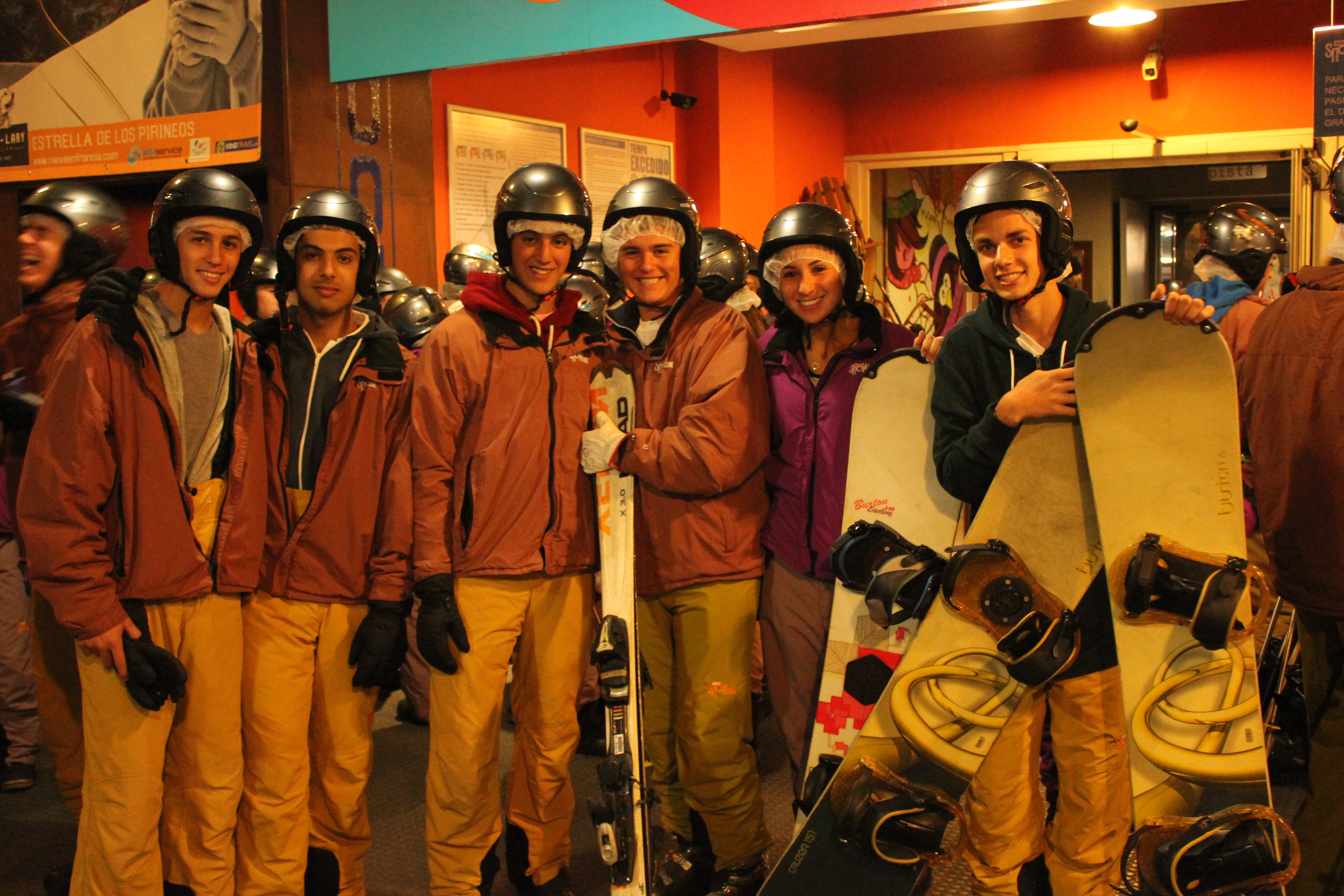 Queridas familias / Dear families,
¡Que bonito fin de semana pasamos en Madrid! Nuestra primera noche, cenamos en el Café de la Opera. Allí, gozamos no solo el talento de algunos cantantes profesionales sino también el de varios alumnos nuestros, ¡incluso Sam y Izz que tocó el piano!
What a lovely weekend we got to spend in Madrid! Our first night, we dined at the Opera Café, where we not only enjoyed the talent of the professional singers but also that of some of our own students, including Sam and Izz who played the piano!
El sábado por la mañana, conocimos el magnífico Palacio Real, donde vivía la familia real en siglos anteriores. Por la tarde, visitamos el Museo de Prado, que incluye unas de las más famosas obras de arte español, incluso obras por Goya, el Greco, y Velazquez. Caroline, Lauren C. y Evan me dijeron que su favorito fue "El Jardín de " por Bosch. Cuando salimos, paseamos por Parque El Retiro, ¡incluso remar en el lago en el centro del gran parque! Esa noche, conocimos la Plaza Mayor, los artistas callejeros, y ¡cenamos en restaurantes cerca para disfrutar una noche hermosa en Madrid! Después, ¡Kanza, Courtney, Alison, Lizzie, Gabi, Talia y Lauren M. encontraron un mercado fantástico con muchos postres para probar!
On Saturday, we visited the magnificent Royal Palace, the Prado Museum, and El Retiro Park. At the museum, Caroline, Caroline C. and Evan loved Bosch's portrayal of "The Garden of Earthly Delights"! We spent that evening in Plaza Mayor, where we ate dinner and enjoyed watching the colorful street performers. Afterward, Kanza, Courtney, Alison, Lizzie, Gabi, Talia y Lauren M. discovered a fantastic market with lots of delicious desserts to try!
El domingo por la mañana, fuimos al centro comercial Xanadu y su centro del esquí cubierto. Muchos alumnos esquiaron, pero Aubrey, con sus amigos , hizo el snowboard y dijo que se divirtió experimentando los saltos. Otros como Alex y Noah hicieron carreteras con los tubos. ¡Todos disfrutamos mucho pasar unas horas en la nieve después de un día caliente el sábado!
We spent Sunday morning at the Xanadu complex and its indoor skiing facility! In addition to skiing, Aubrey spent the morning snowboarding, where she said, "I had fun trying out the jumps!" Others like Alex and Noah raced in inner tubes, and we all enjoyed spending a few hours in the snow after a sunny Saturday in Madrid!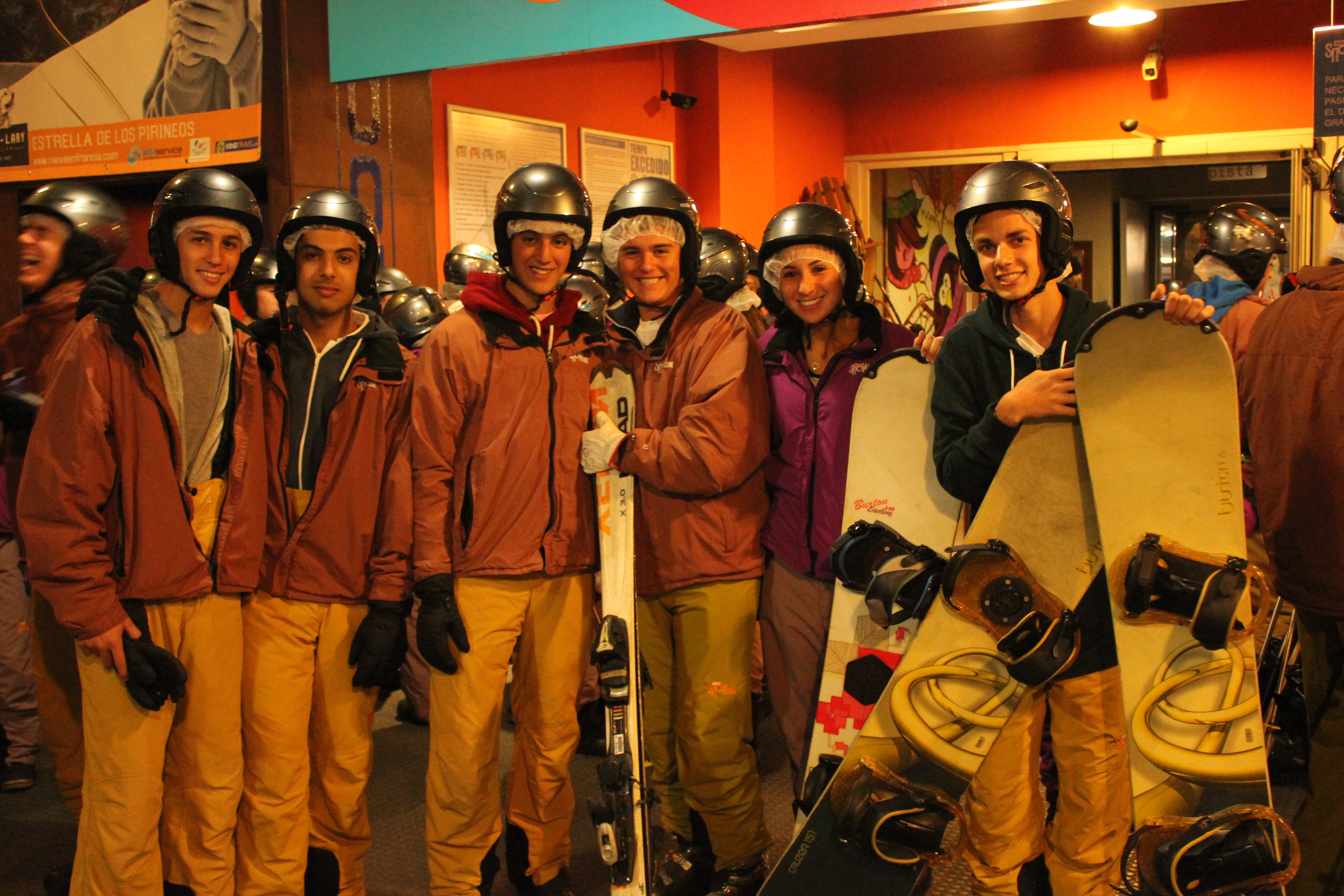 ¡Esta semana, celebramos los cumpleaños de Nicole y Madison! También participamos en un evento muy lindo, una noche de micrófono abierto en que escuchamos muchos de nuestros amigos tocar instrumentos y cantar, incluso Daniel, que tocó el clásico "Free Fallin'". ¡David L. también presentó una baza muy misteriosa!
This week we celebrated Nicole and Madison's birthdays! We also had an "open mike night" at our residence where we got to listen to some of our friends sing and play, including Daniel, who played the classic "Free Fallin'". David L. also performed for us a very mysterious card trick!
Saludos,
All of us on Pre-College Enrichment: Barcelona
The Westcoast Blogger