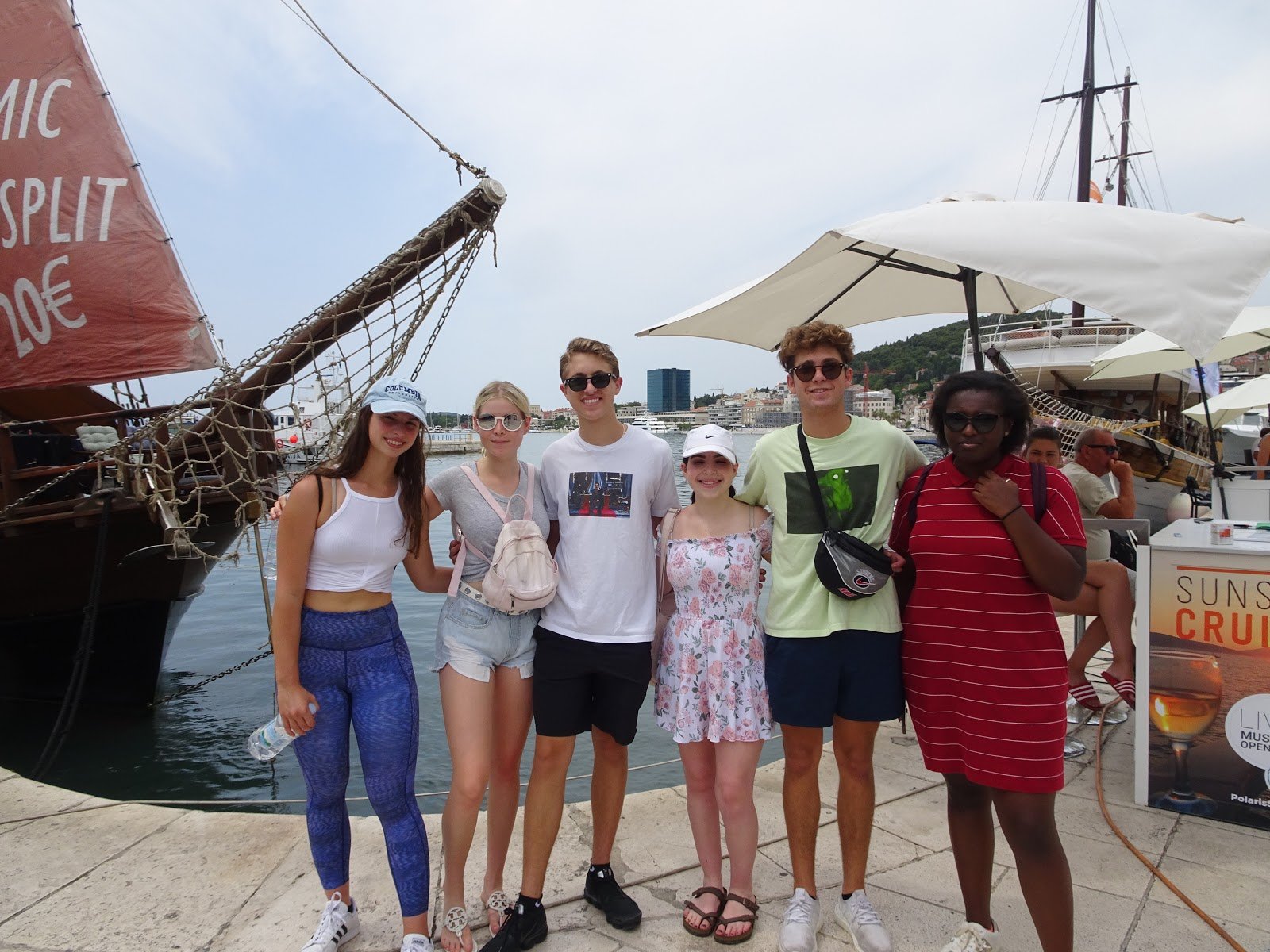 The next part of our adventure started in Split, Croatia! Split is a beautiful city with a beach vibe that is every traveler's dream in the summertime. The waterfront was the perfect place for our trip members to take photos and pick up souvenirs from the countless shops and markets! We were also able to enjoy dinners right on the water as we watched yachts and cruise ships come in and out of port. Our first real beach experience was in Split as we all soaked up the sun on Bacvice beach and had a chance to relax and take in all the beauty that surrounded us. We were able to do a little bit of everything in Split but one of the highlights of our time there was the white water rafting! Our trip members were given an opportunity to fulfill their craving for adrenaline in the laid back city as they rushed down and rowed through the rapids together!
While Split was amazing and had something for each and every one of our trip members, it was time to move on to our next (and one of the most anticipated) destinations, Dubrovnik! Before we got to Dubrovnik, we all got the opportunity to get another stamp in our passports as we drove through and ate lunch in a portion of Bosnia and Herzegovina! Although our stay was not long, it is still a stamp in our passports and another country checked off the list!
Upon arriving in Dubrovnik, you could feel the excitement as our "Game of Thrones" fans have been waiting for this stop since day one! As we walked through the old city on a guided tour, our trip members got the chance to relive their favorite scenes of the famous TV show "Game of Thrones", which was in large part filmed right there in Dubrovnik. It was great to see everyone bond over the show and show off their knowledge of the show.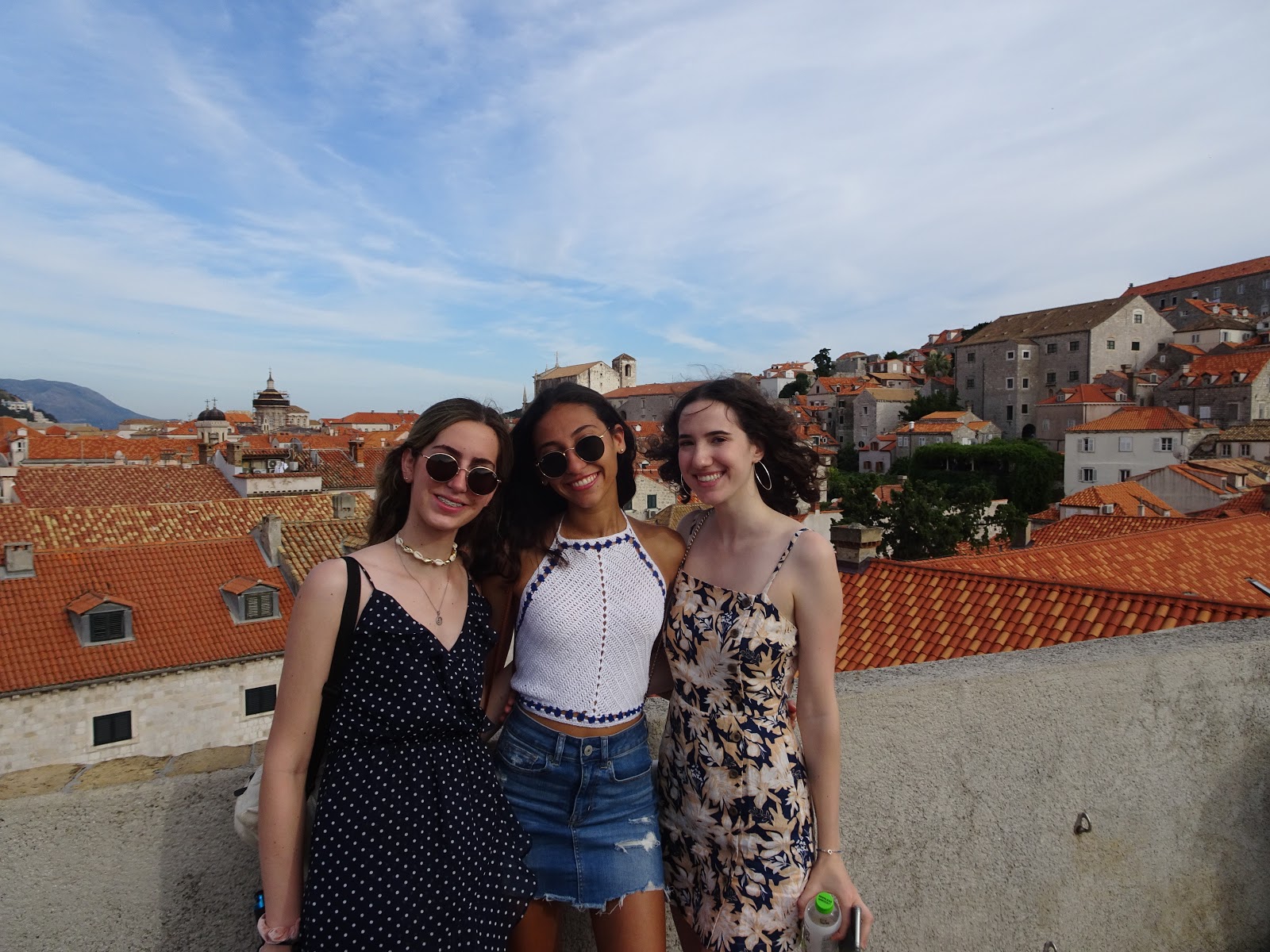 One night, a few of us were lucky enough to come across a symphony in the Old City center that lit up the whole city and flooded it with classical music and a choir! It was truly a once in a lifetime experience to be able to watch and hear such a production while having dinner, and we were lucky enough to catch it on one of the few nights it occurs in the summer!
The surprises didn't stop there, while we were kayaking around the outer walls of Dubrovnik we approached a massive yacht anchored not far from a secluded beach. We stopped there and one of our guides mentioned that Sylvester Stalone had been vacationing on the boat for a bit. Although there were citings from our trip members, we can still say that we saw his yacht! 
After all of the activity in Dubrovnik, it was time to move onto Zagreb. Zagreb has so much history and beautiful sights to see. That evening, we had a banquet dinner that consisted of a slideshow with a handful of some of the best memories we had made over the course of the summer together!
The Westcoast Blogger 
Do you want to explore the beautiful city of Vienna? Learn more about our 26-day Croatia, Slovenia, Australia, Czech Republic & Greek Islands adventure! To browse all of our programs, click here.