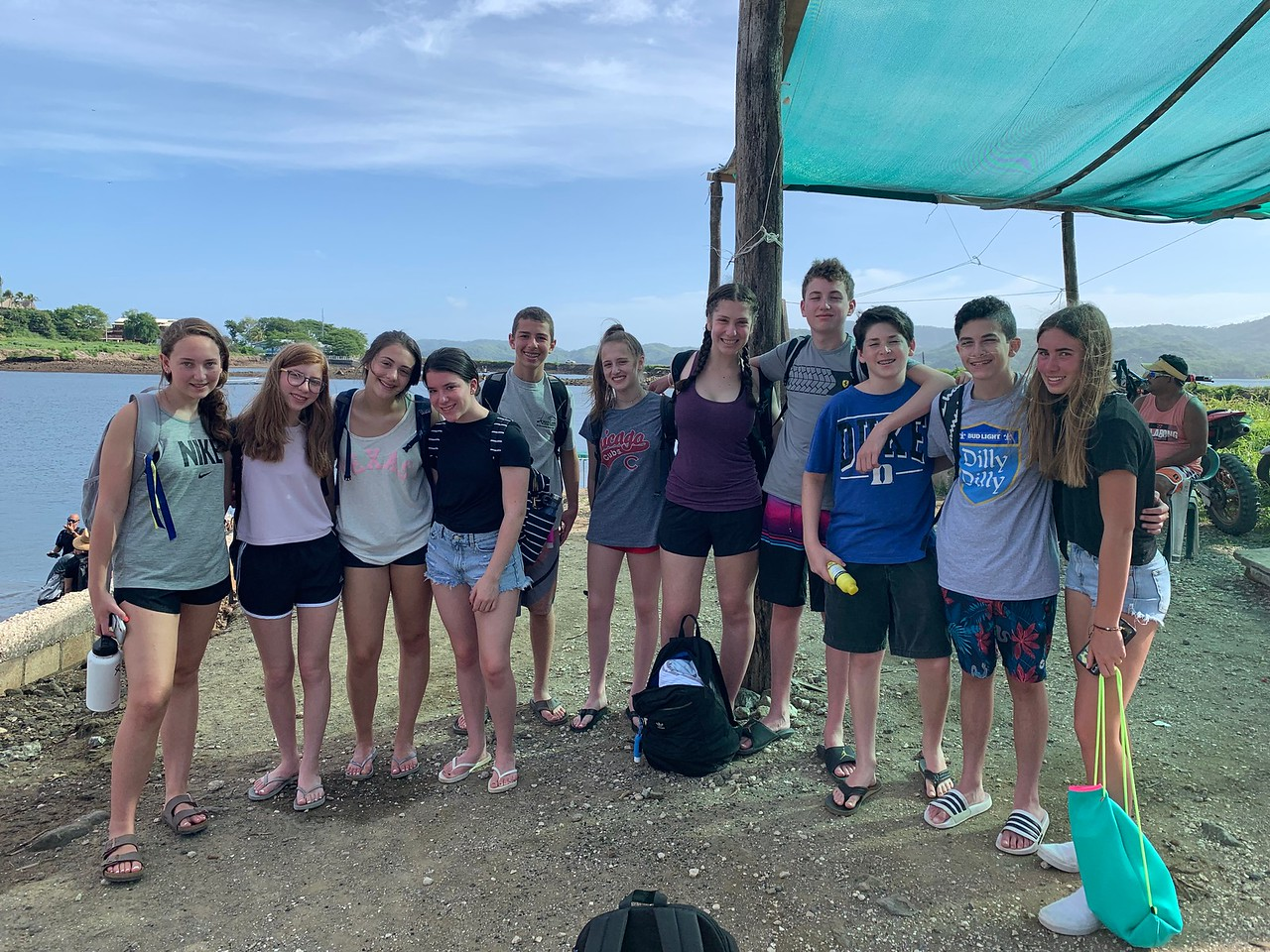 Our incredible day of scuba and snorkeling can be summed up into one word: WOW! Our scuba and snorkel instructors from Connect Ocean were some of the most gracious hosts we've met in Costa Rica so far! 
Matheus led our group of snorkelers to find pufferfish, clownfish, starfish and sea urchins. The snorkel spot was close to beautiful, green cliffs so every time you weren't looking down in the water, you got to see incredible scenery up above. Those who went scuba diving got to explore the ocean floor with visits from an eel, more starfish, and incredible rock formations! Some members of our group also mentioned that the ocean was the most turquoise water they have ever seen. It was an honor to learn more about how we can help protect the oceans that surround us and get an introduction to scuba diving. I know that for many of us, this will not be our last time diving.
Among the amazing food, breathtaking sights, and tremendous adventures, our group has developed a bond that will last years beyond these two weeks. It is a joy to wake up every morning and be surrounded by this family that gets to explore everything Costa Rica has to offer! 
Our first hotel stay concluded yesterday morning after a busy couple of days on the water. We traveled northeast to Rincon de la Vieja, a famous National Park in Costa Rica. Upon arriving to our canopy hotel, we ran into another Westcoast Connection trip and got to share some of our Costa Rican memories already. It's only been a few days and we've done so much! Next up on our list was the Guachipelin mud baths very close to our hotel, all within the Rincon de la Vieja National Park. While our first few days felt tropical, these days feel more like we're in the middle of a rainforest. The process of the mud baths are as follows: 1. enter one of the many hot baths with water naturally heated geothermally, 2. head on over to the mud station to lather yourself in warm mud, 3. walk down to the river to rinse the mud off, 4. repeat as many times as you want for picture-perfect skin! The entire group agreed that everyone's skin felt soft and refreshed.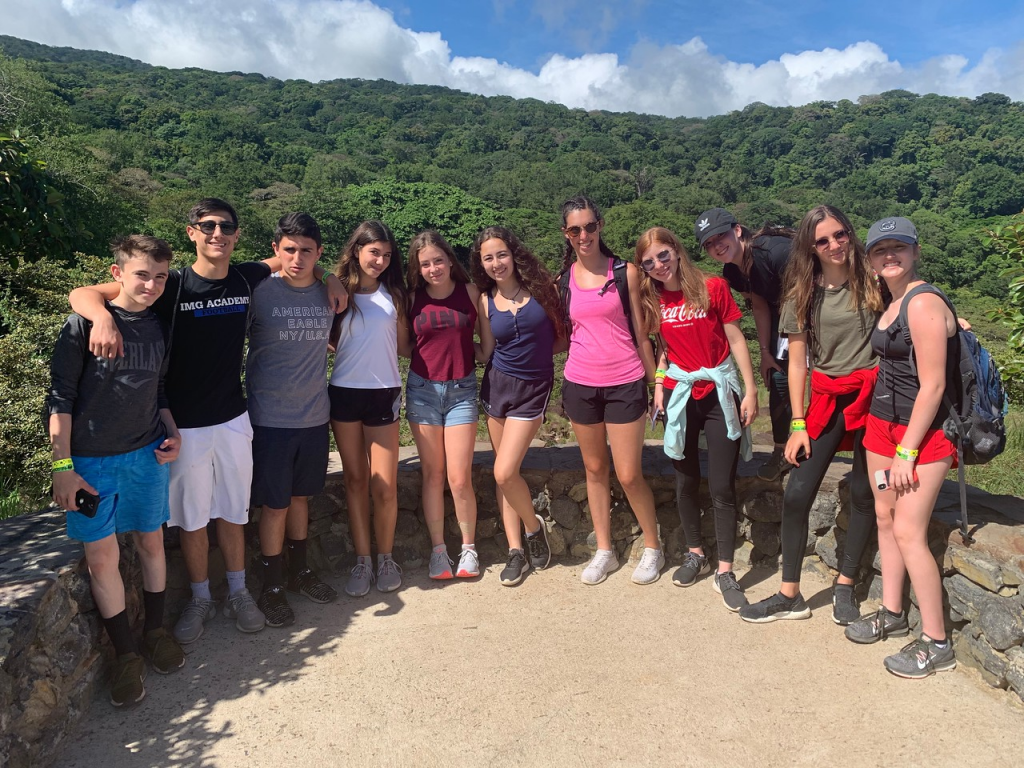 An impressive buffet dinner was waiting for us once we arrived back at the hotel and we ate with the relaxing sound of a waterfall in the middle of the dining room. I think some of us will be dreaming about the fresh fruit juice this hotel serves at every meal. That night, played a big game of Family Feud as a group, and we're starting to think that maybe one of us will end up on family feud one day and win big because of the practice we had.
Our next day was full of wildlife and scenery as ventured around more parts of Rincon de la Vieja. We started our day off with horseback riding from right behind the hotel and then spent the afternoon hiking the rainforests. Our guides on the hike answered all the questions we had, showed us important vegetation, and filled us in on more Costa Rican fun facts. Some of the group saw an anteater while others saw lizards and geckos all while taking in the beauty of the 300-year-old forest. 
A busy two days at Rincon de la Vieja! Next, we head to Arenal for some more fun, and football, and no, not the American kind. We have been lucky to celebrate both Canada Day (July 1st) and the Fourth of July on this trip, with our group made up of both Canadians and Americans! Fun fact: Costa Rica's Independence Day is September 15th.
Until next time! Pura Vida,
The Westcoast Blogger
Want to join an adventure in Central America next summer? Check out our 21-day Costa Rica Adventure program. To browse our full list of programs, click here