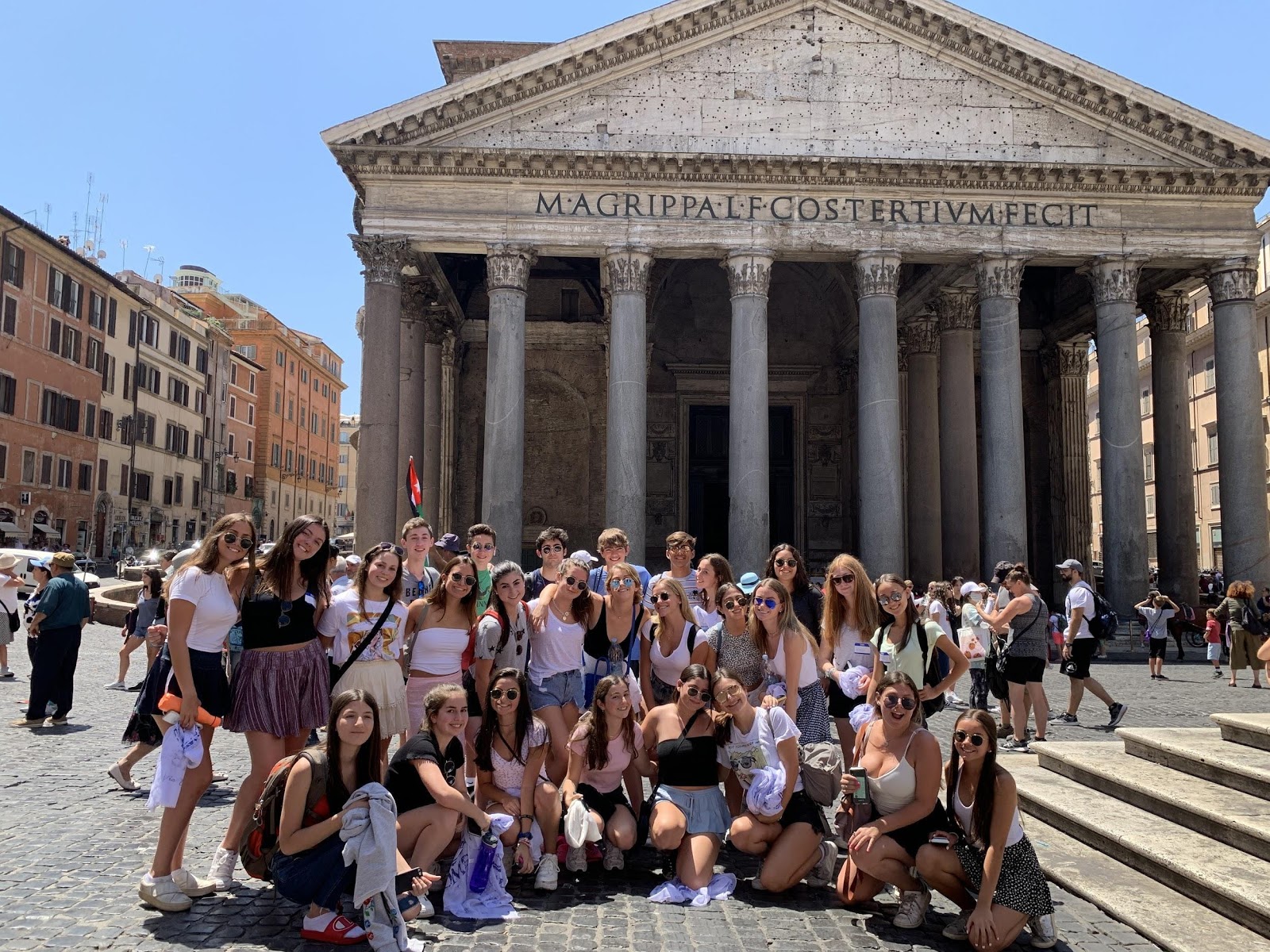 Buongiorno from Italy! What an extraordinary first few days here in Rome. Our first stop was the famous Piazza del Popolo where we played some games to break the ice and get to know one another. Trip members were also introduced to our trip 66 mascot, Pierre the bear, who has been taking in the wonderful scenery alongside our family and sidekick Nick. For dinner, we wore our togas and went to an authentic Italian restaurant where we watched a duo playing the accordion and singing opera. 
Our second day began as we explored the Pantheon which was originally a Roman temple that was later converted to a Catholic church. We took in the beautiful sights and admired the narrow cobblestone streets. Next, we walked to the Spanish Steps, the longest and widest steps in all of Europe. For lunch, our trip members enjoyed some traditional Italian cuisine; pizza, pasta, and cannolis! 
Later on, we left Italy to head to our second country of the trip, Vatican City! With audio sets in hand, we began our guided tour with Laura through the Vatican Museum. After walking through these astonishing hallways, we were led to the Sistine Chapel and St. Peter's Basilica. We even found out that the President of Russia was also at the Vatican that same day!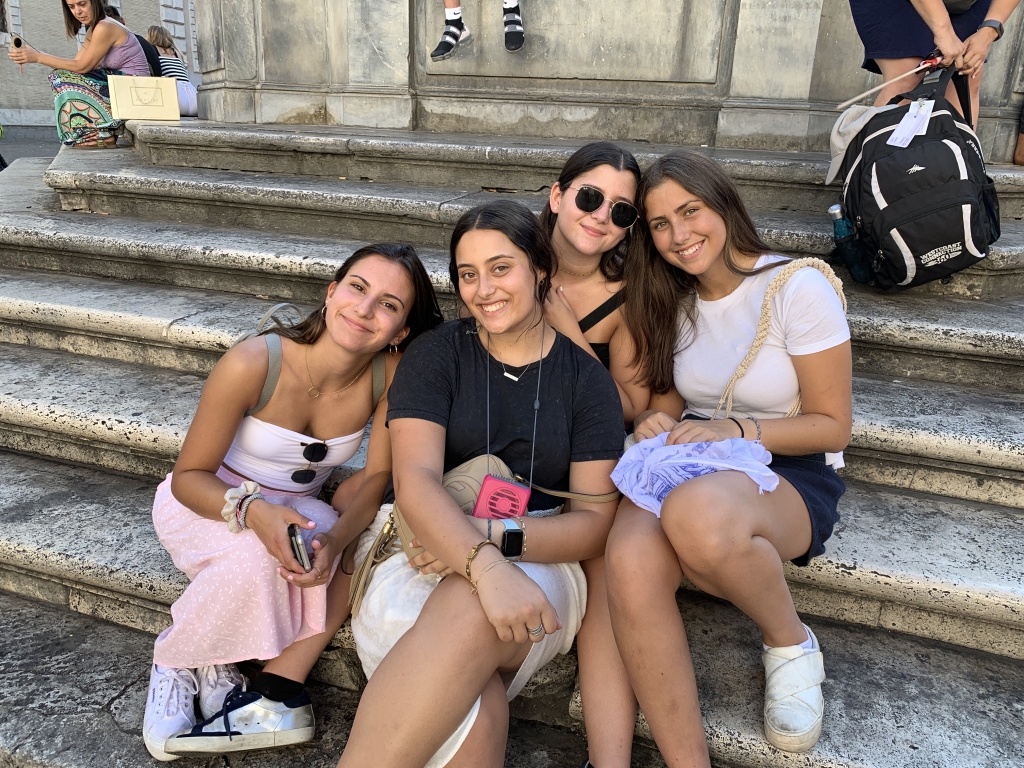 We ended our day with dinner where we enjoyed more authentic Italian food as well as all-you-can-eat sushi. While getting gelato, trip members spotted D.B. Weiss and David Benioff, the writers of Game of Thrones! We chatted with them about the show and met their families. 
On our final day in Rome, we toured one of the most iconic monuments of the ancient world, the Colosseum. It was originally used for gladiatorial contests and public spectacles but was later turned into housing, a fortress, a quarry, and a Christian shrine. Next, we headed to Mercato Centrale, an open-air market in Florence that was built in 1874! It offered an abundance of small food stands and trip members enjoyed tasting a variety of cuisines. 
We spent the evening at the spectacular Trevi Fountain where we took pictures of trip members throwing coins over their shoulders and making wishes.
Italy has been incredible so far and we are so excited to see what the rest of the summer has in store for us! 
Until next time, 
The Westcoast Blogger
Do you want to explore all that Italy has to offer? Learn more about our 25-day Greece, the Islands, and Italy adventure! 
To browse all of our programs, click here.