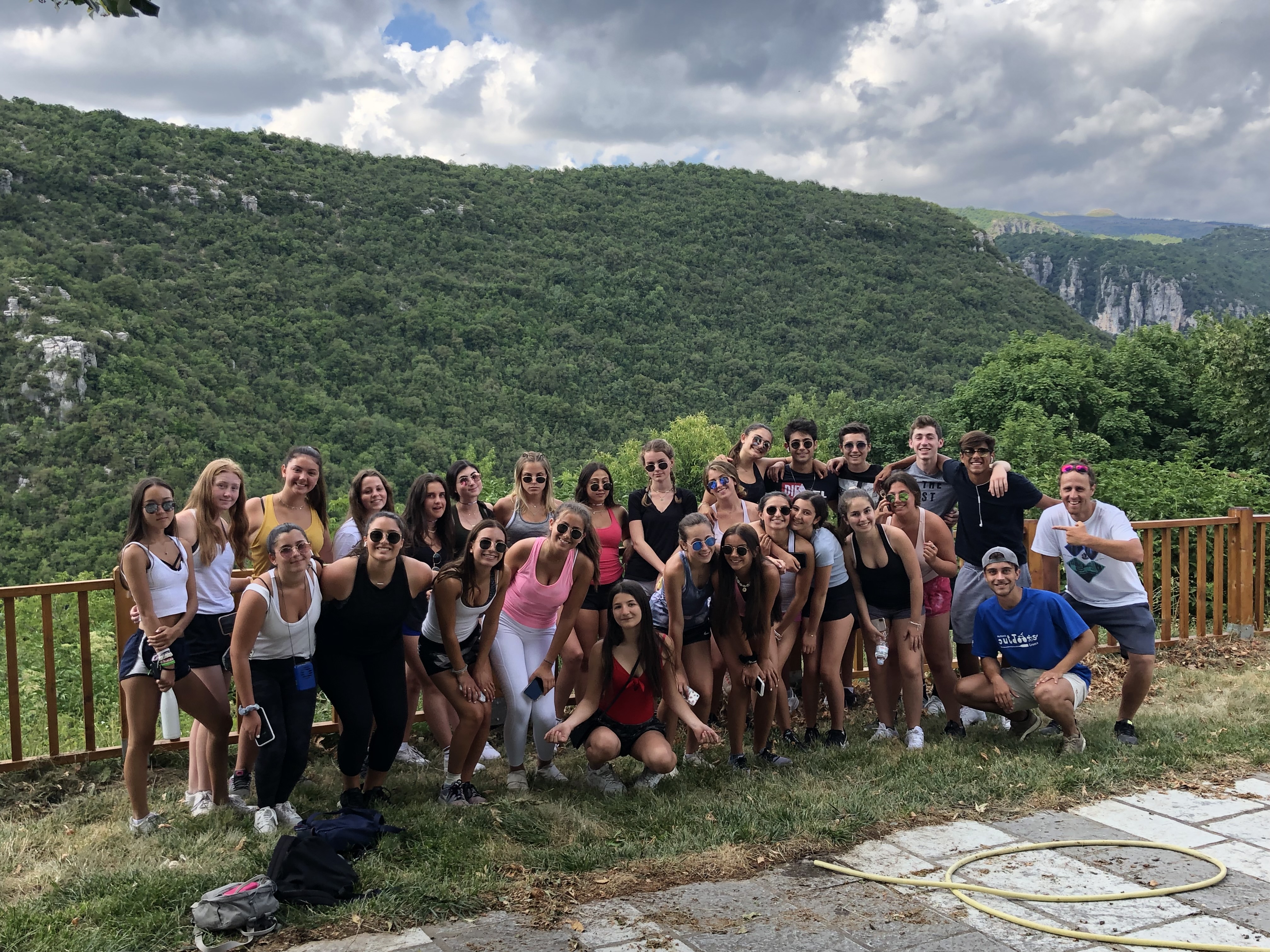 These past few weeks have been nothing short of amazing. From kayaking to white water rafting, to visiting the Acropolis, we've been having such a blast. We enjoyed a relaxing beach day in Syvota before starting our adventures off with sea kayaking and tubing. After kayaking the clear blue seas, we stopped for watermelon on the beach and enjoyed some free time taking pictures underwater and having fun. Up next was tubing, where we all enjoyed going on the group tube and laughed all the way down. It was a great day and so many memories were made.
Next up on our adventure list was river-tubing. We attached ourselves in small circles and floated down the river, hitting small rapids along the way. Those were nothing compared to our next activity, white water rafting! Now that we were used to the rapids from river tubing, we were ready for the rapids of white water rafting. The experience was thrilling from start to finish and we had a wonderful time going down the rapids.
A destination highly anticipated by many, we made it to Athens! Our first night included the most magnificent view of the Acropolis. We enjoyed baked feta cheese, shrimp saganaki, and fried calamari while we watched the sun go down. Later in the evening, the lights were turned on for the Parthenon and we got an even more stunning view. The next day, our guide took us on a tour of the Acropolis where we learned all about its architecture and history. Fun fact! Did you know the Acropolis isn't built straight? If you pay attention to the building, it's built on a curve but from far away it looks perfectly straight. Our guide was full of fascinating facts and taught us so much.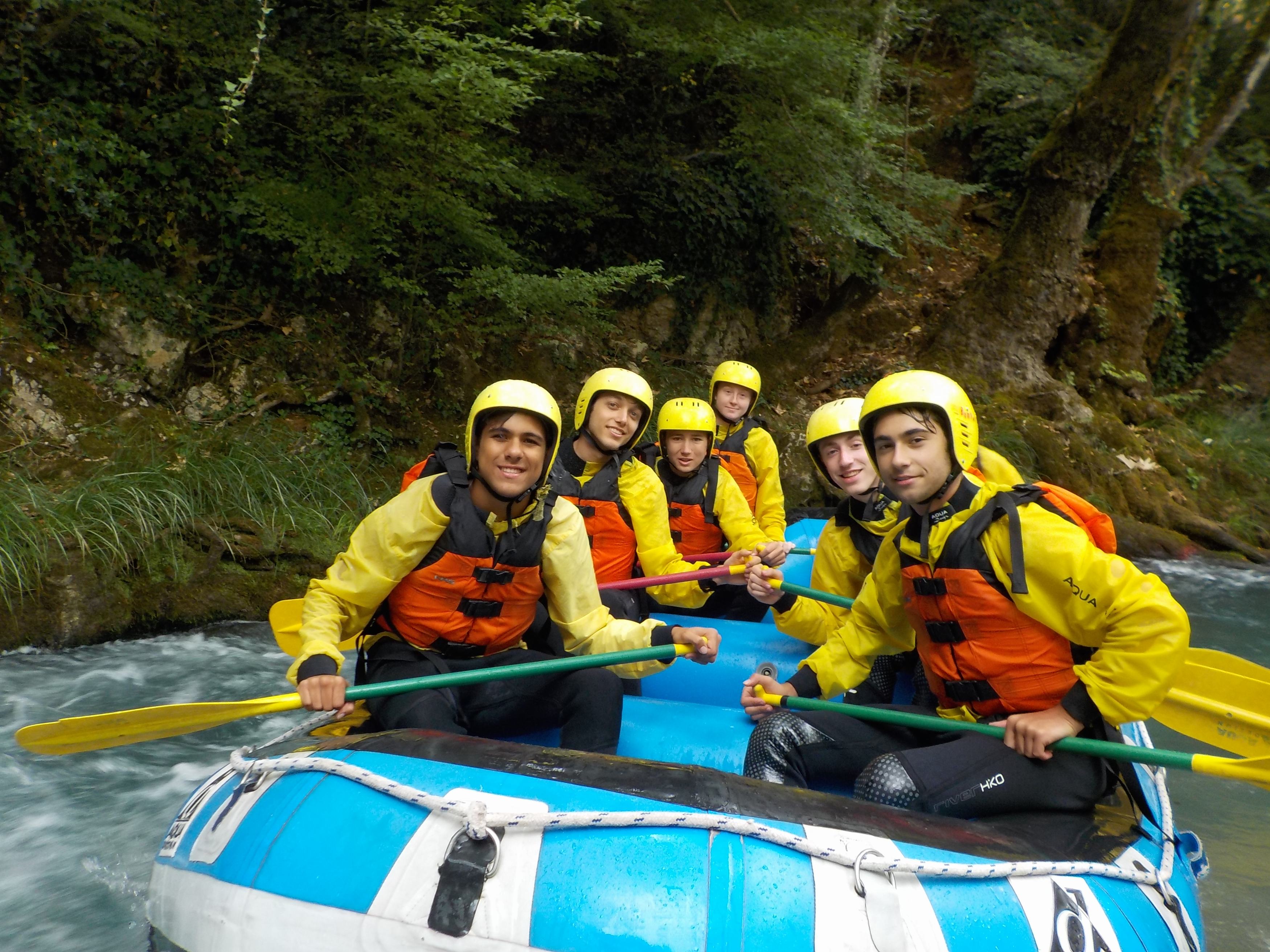 After exploring Greece, we were ready for our islands part of the tour! 
After leaving Athens, we arrived in Naxos and headed right to the beach. Our hotel was picturesque and exactly what we imagined the Greek Islands would look like. After the most relaxing day at the beach, we headed to a traditional Greek restaurant where they told us that we had to try the Waffle House. Waffle House was one of our favorite spots in Naxos for an after-dinner dessert, where they made delicious homemade ice cream and waffle cones. You could watch them from the street make the fresh waffle cones and mini waffles. 
The next day, we headed to our Greecian food cooking class where everyone got in on the cooking. We made stuffed vegetables, fresh tzatziki, and red sauce. We really enjoyed watching everyone learn how to make a new meal to bring home and share with our families. After lunch, we enjoyed some more beach time and went on a bike ride.
Finally, it was scuba day! We headed to another beautiful beach, and had some lunch and hung out before learning about our scuba day. With wetsuits and gear on, we headed to the beach to start our journey. Underwater, we saw so many beautifully colored fish and before we knew it, our scuba session was over and we were all so excited to talk about what we saw. 
After enjoying our last sunset on the beach, we packed up to head to our last stop. We made our way back to the ferry and landed in Santorini. The stunning hotel made for a perfect end to our trip. There were many pools and a restaurant where we enjoyed smoothies and milkshakes. The following day, we were off to the oldest part of Santorini where we learned about the excavation of this town. It was fascinating to see how thousands of years ago, the people built three-story houses and even bathrooms.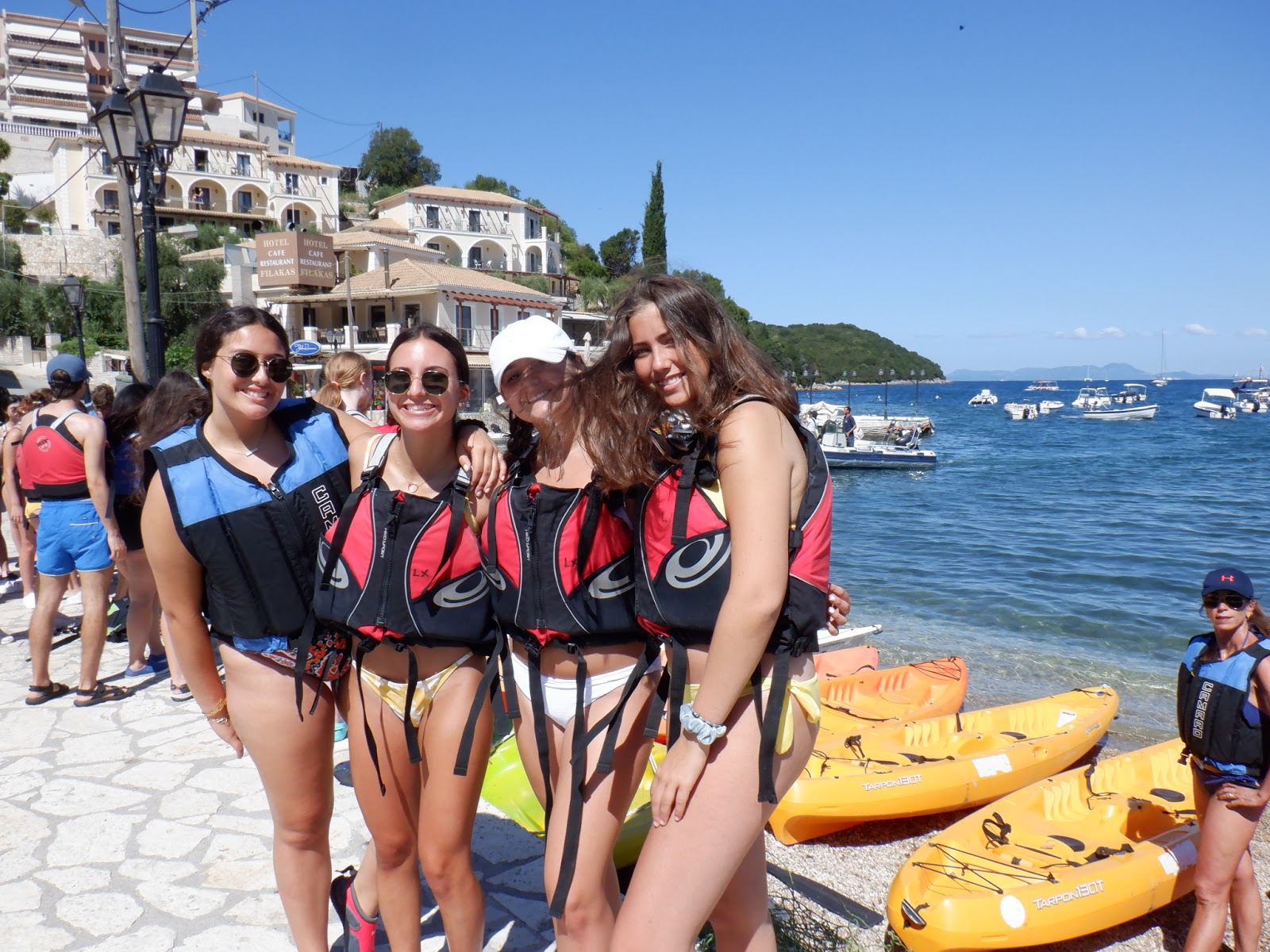 We met up with our new guides for the day and enjoyed the day snorkeling, kayaking, and stand up paddleboarding. We took a kayak tour around the cliffs and jumped in the water to swim around. Some stayed at the black sand beach to bathe in the sun. We ended the day in Fira at a picture-perfect spot to watch the sunset.
Our last day in Santorini was spent on a pirate-ship like boat. What a fun day! We started by going to the caldera, an underwater volcano, that helped create the Santorini we know today. The boat then took us to a hike where we made it up to the top for more beautiful views of the island. On the way back, we stopped by the thermal springs where everyone jumped into the water and swam to the thermal springs. On our last night in Santorini, we went to Oia and enjoyed appetizers at a beach club as we watched our last sunset.
Trip 66 had a wonderful time exploring Italy, Greece and the Greek Islands!
The Westcoast Blogger 
Do you want to explore Italy and Greece? Learn more about our 25-day Greece, the Islands, and Italy adventure! To browse all of our programs, click here.