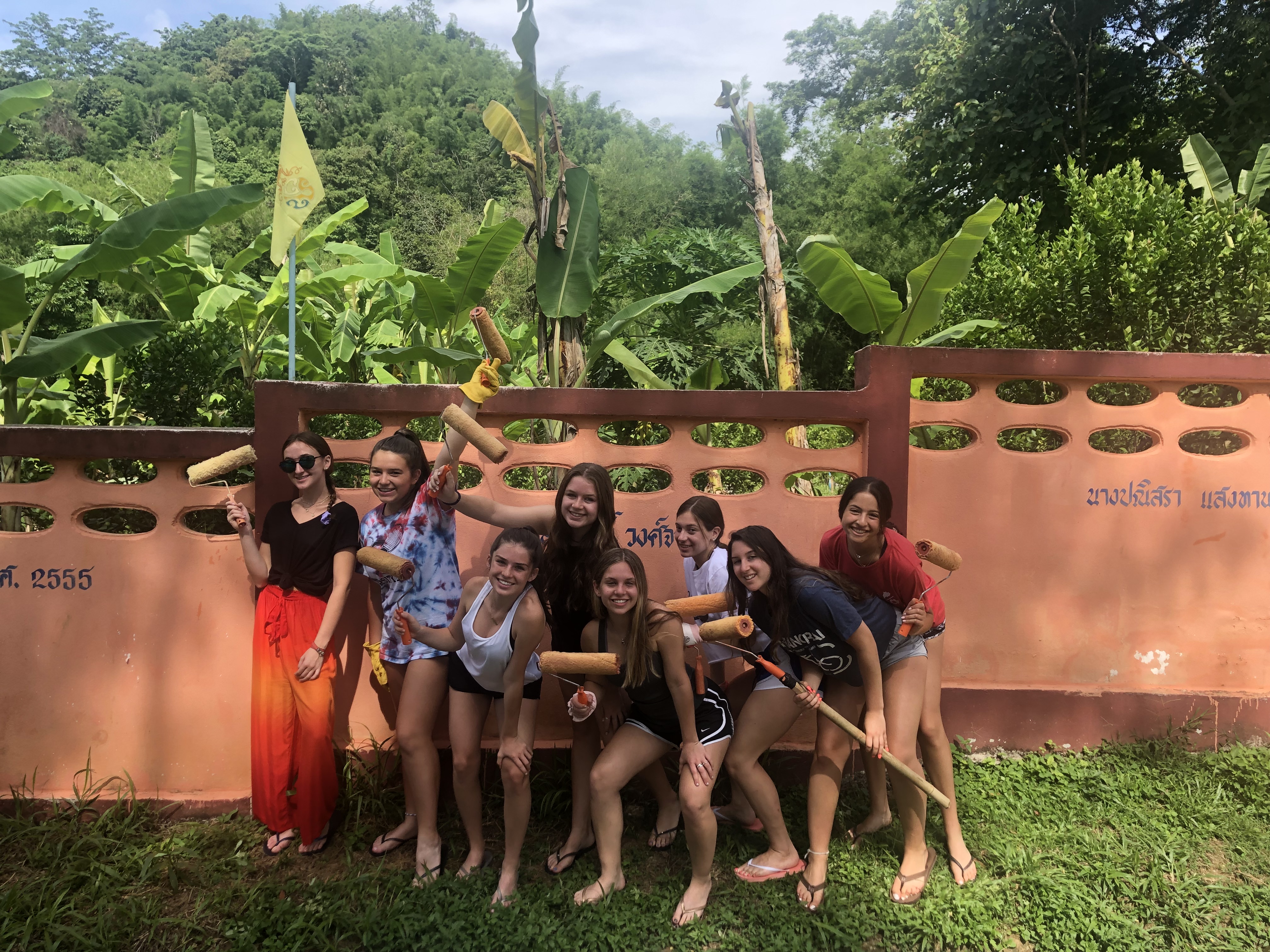 T2 has had another amazing week in Thailand! Our past week was spent in Chiang Mai finishing up our service projects and learning about Thai culture. 
After arriving in Chiang Mai, we went to a cooking class at the Thai Cookery School. We learned how to make traditional Thai dishes such as Tom Yum soup, green curry with chicken, and Pad Thai. We had a lot of fun making and tasting our dishes. We especially enjoyed trying to flip Pad Thai in the wok. After a few near misses and one spilled dish later, we all enjoyed our delicious meal. Before leaving, the head chefs gave each of us a cookbook of traditional Thai recipes to take home with us! 
The next two days, we went to the Watpakhoitai School to teach English and play games with the students. We divided up into groups to help out in the 1st to 6th-grade classrooms. Our trip members taught English skills such as ABCs, telling time, and using verbs to the students. In addition to learning, we played lots of games! It was incredible to see how our trip members took the initiative and got creative in how they taught more complex English concepts, as well as the connections they made with the students in their classes. Before leaving on the second day, each trip member was presented with a certificate, elephant key chain and lots of notes from the kids to remember their time at the school.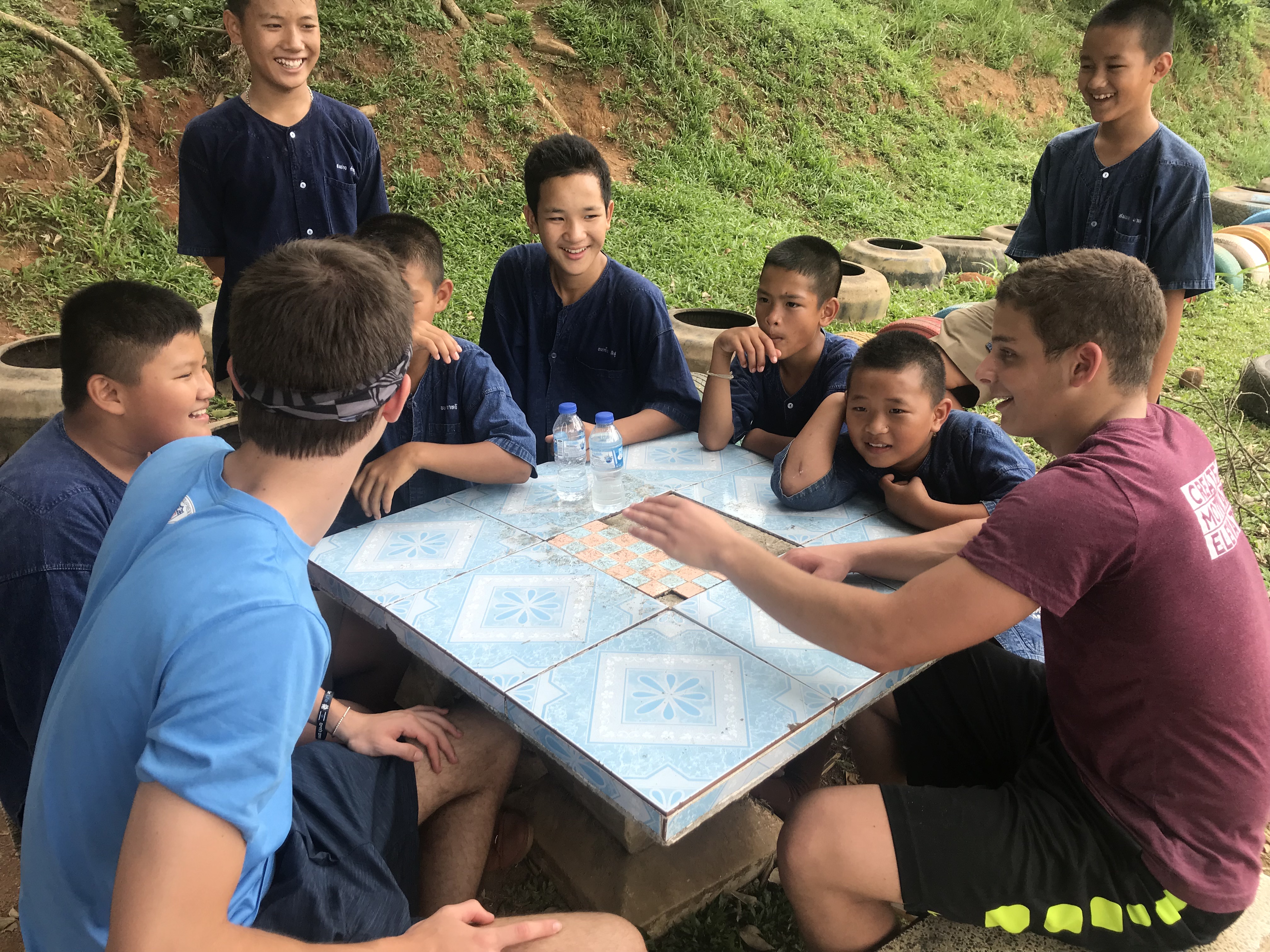 After completing our service, it was time for some adventure activities! We kicked off the week by zip-lining through the forest. The 30-piece course sure got our adrenaline going! The next day was spent at the Patara Elephant Farm. This much-anticipated activity was a crowd-pleaser. In pairs, we were assigned an elephant to take care of for the day. We learned how to recognize if an elephant is in a good mood, and signs of a healthy elephant. It was incredible to be so close to these gentle giants. Before leaving Chiang Mai, we tried out a traditional Thai style kickboxing class. We weren't as good as the professional fighters we had seen earlier, but we sure had a blast.
After an amazing week in Chiang Mai, it was time to move on. We are now in Krabi ready for one last week filled with beaches, snorkeling and sunshine! 
Until next time, 
The Westcoast Blogger 
Do you want to explore Thailand and provide meaningful service to local communities? Check out our 25-day Thailand Community Service program, or click here to browse our full list of summer programs.