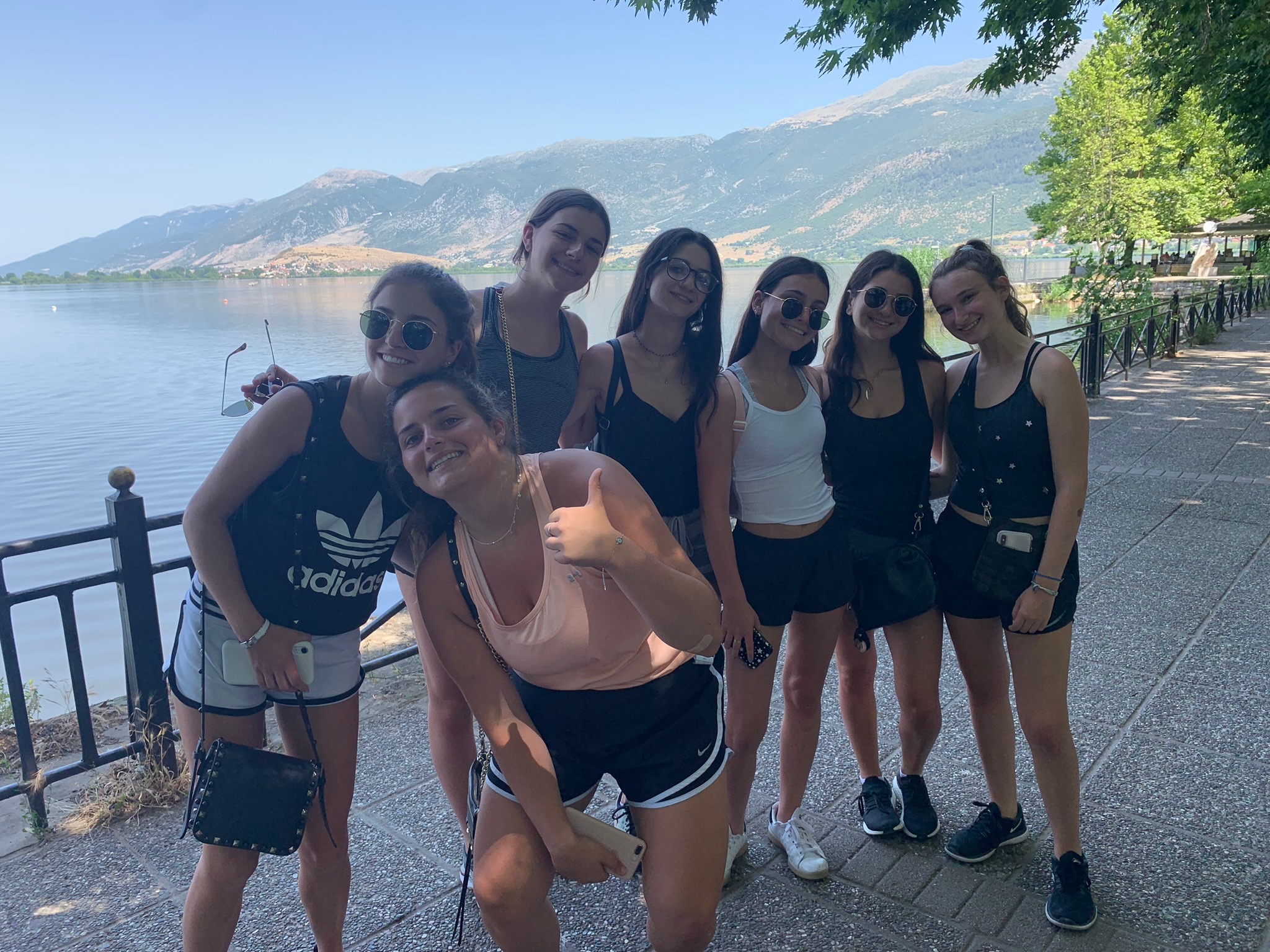 We left Sivota for a change of scenery, heading into the mountains to the small village of Monodendri. We stopped in Ioannina, a lake town, for lunch and arrived in Monodendri just in time for an afternoon hike. The group was excited to hear that the hike was in fact downhill and we had a blast as we descended into the Vikos Gorge. We stopped to take pictures and trekked over ancient bridges built by the Byzantines. That night we had a family dinner and enjoyed a delicious feast. 
The next day in Monodendri, we went river-tubing. We admired the picturesque scenery which consisted of crystal blue water and mountains that stretched into the sky. We then floated along the river in our wetsuits and navigated our way through rapids. After our time down the river, we were brought back to the top of the mountain to enjoy a fantastic lunch with an amazing view!
We left the mountains and began our journey across the country, stopping in Olympia for one night. While in Olympia, we enjoyed a guided tour of the original site of the Olympics. We even stopped in the ancient stadium to run a race of our own! It was truly an amazing experience.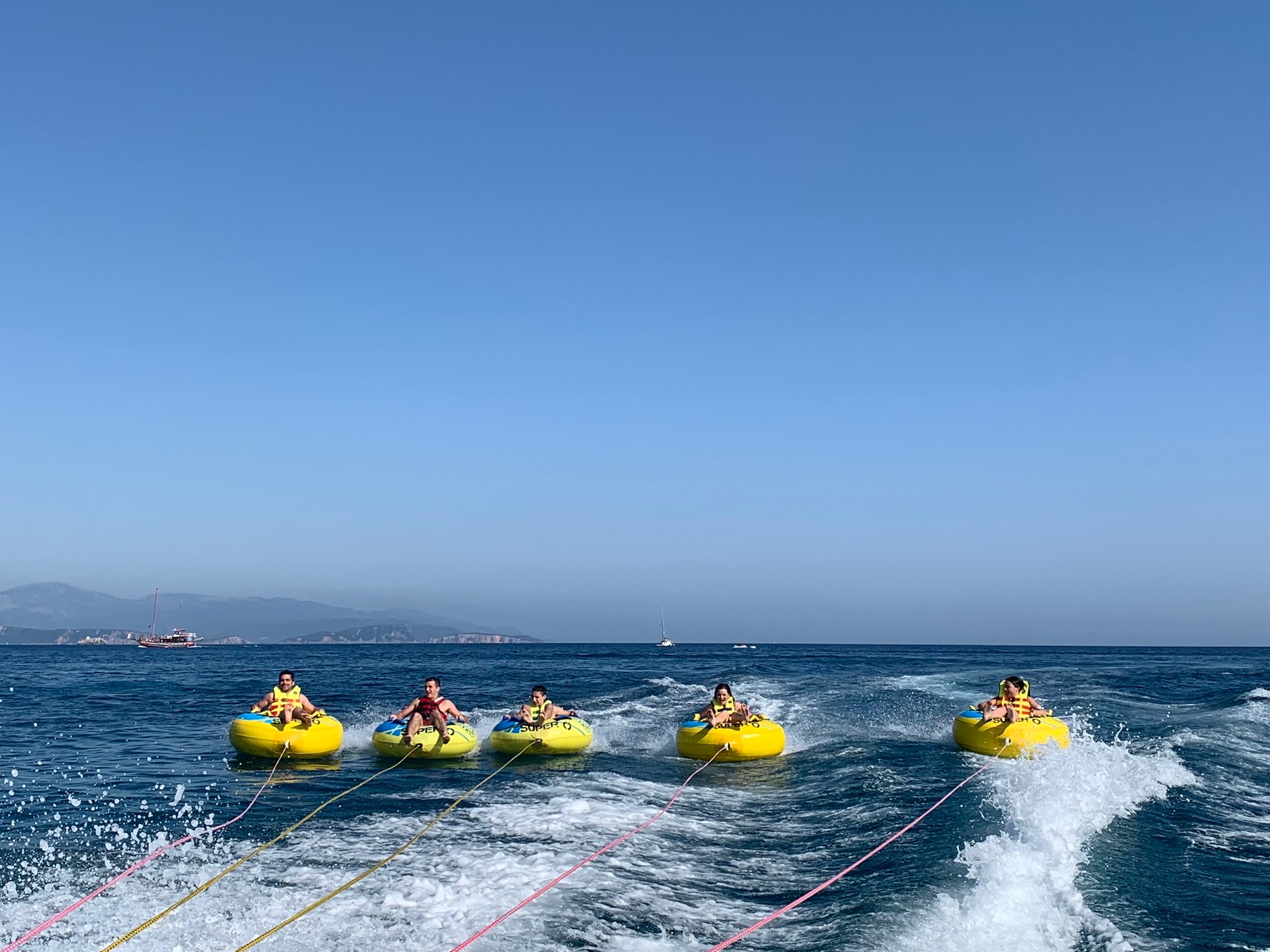 We left Olympia the next day to continue on our venture across Greece. On route to Nafplio, a beautiful and charming coastal town, we stopped at Alfeios River for an epic day of whitewater rafting.
When talking to Robbie, who had quite an adventurous day helping steer one of the rafts, he said: "I'm not sure how much better this trip can get!"
The group enjoyed a delicious dinner in Nafplio and then explored the charming shops and feasted on some more gelato of course. We covered a lot of ground during the second day in Nafplio as we woke up early to explore two ancient sites, Epidavre and Mycenae. After a morning among the ruins, we relaxed on the beach. The afternoon was spent laughing in the cerulean waters as the group reminisced about what they have accomplished on the trip so far and what was still left to discover. 
Many trip members explored The Acropolis in Athens and then we had dinner and gelato. While at dinner, we reminisced about the incredible journey we had taken so far and how grateful we are to be spending this time together. 
Until next time, 
The Westcoast Blogger
Do you want to spend your summer exploring the best of Italy and Greece? Check out our 25-day Greece and Italy trip. To browse all of our programs, click here.