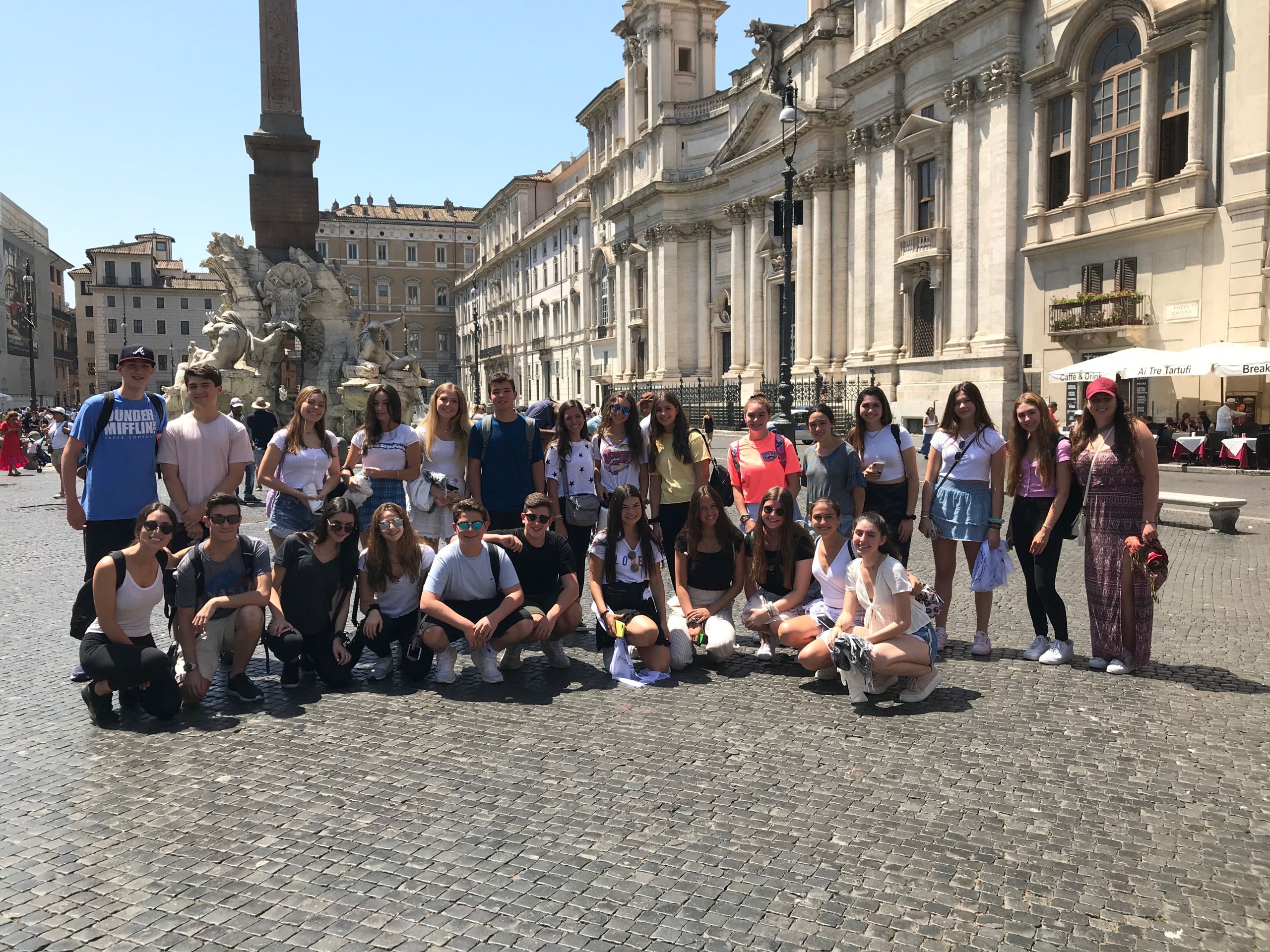 Trip GR2A is off to a great start! After landing in Rome, we started off by playing some icebreaker games to get to know each other and then hopped on the bus and headed to our very first stop: Piazza del Popolo.
We explored the beautiful square and stopped to grab a bite to eat while we were there. We saw the Twin Churches, which were absolutely beautiful. Pictures just couldn't do them justice, you really need to see them for yourself! We then climbed up to the Borghese gardens to take in an amazing view of Rome and our first sighting of St. Peter's Basilica! WOW! After taking some time to rest and relax at the hotel, we finished off our day with a traditional Roman dinner complete with fun dancing, a live opera singer and an accordion player.
Our next day was action packed! We started our day at the Pantheon and then walked to see the famous Spanish Steps. There, we had some free time to "ROME" around, have lunch, and check out the local shops. Our wonderful bus driver, Giuseppe, taught us how to say "thank you very much" in Italian as he drove us to our last stop of the day, Trastevere. The area was filled with energy as buskers played instruments and sang songs, and even a 'fire dancer' showed of their exciting skills. We all stopped to listen to one of the performers and ended our evening by dancing together in the square.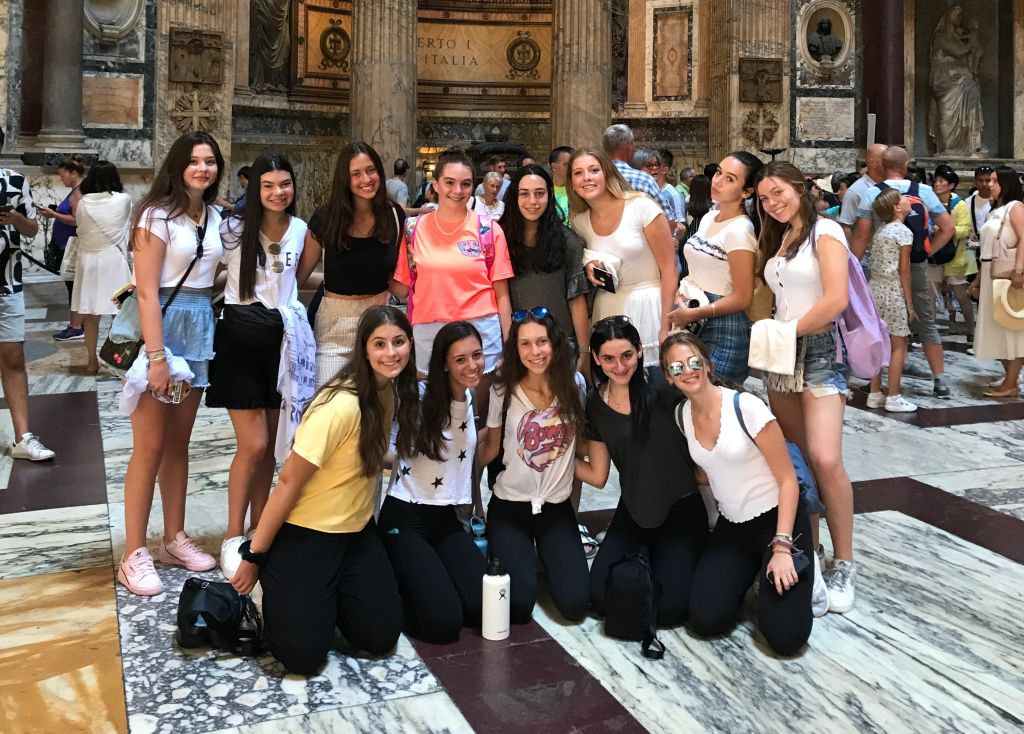 For our final day touring around Rome, we had an amazing guide named Sylvia who took us around the Coliseum and the Roman Forum. It was amazing to see how these buildings have been able to withstand the test of time, and how much rich history they bring to the city. After our sightseeing, we had lunch at the Central Market, which had lots of different food stalls for everyone to choose from. And of course, being in Italy, the food was incredible. Some of the girls even had what they considered "life changing" cannoli for dessert.
That evening, we all threw our coins in the Trevi Fountain in hopes that we would all return to the beautiful city of Rome again someday.
Until next time!
The Westcoast Blogger
Dreaming of your own trip to Rome someday? Check out our 17-day Greece & Italy summer program. To browse our full list of programs, click here.