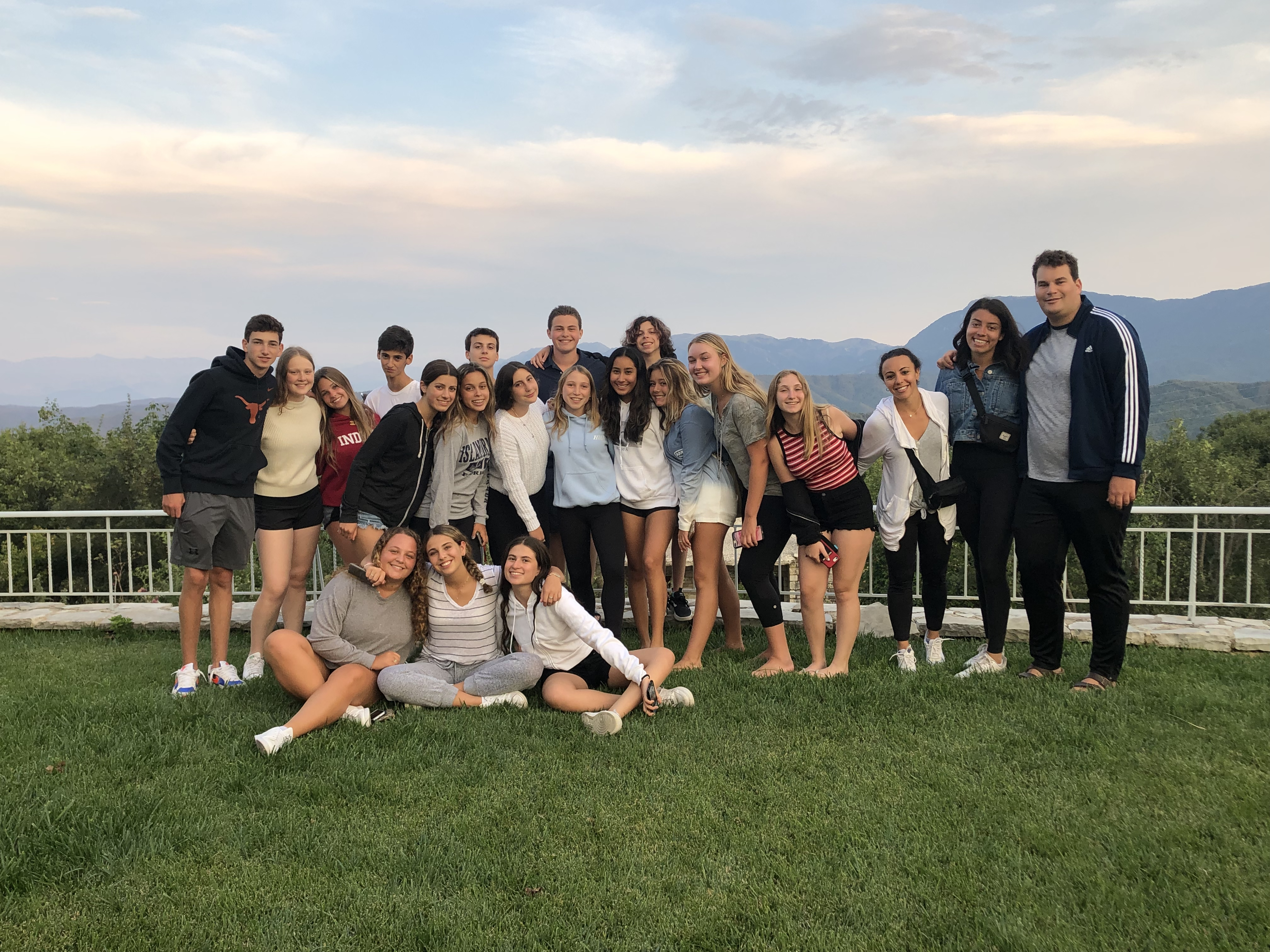 Greetings from Naxos!
The last time we spoke, we were headed to the lakeside town of Ioannina, where we had a chance to wander the streets and grab a bite for lunch. After exploring the town, we were off to the infamous winding roads of Greece for a mountain walk to tour some historic bridges. It was amazing to see the nature and beauty of this remote area. Once the walk was completed, we headed for our first night in Monodendri. Once we arrived in the town with a summer population of 100 and a winter population of 20, we headed to dinner. After the meal, we had a trio dance party and enjoyed some gelato!
For our first full day in Monodendri, we went down a natural lazy river and went river-tubing. Our guides led us through the river and we got to sit, relax and enjoy the ride. Later that day, we went to Papingo Village, and trip members had the opportunity to swim in the brisk natural pools. In order to finish off a truly WOW day, we walked to dinner and took in the breathtaking views that Monodendri has to offer. The food was so fresh and easily one of the best dinners of the trip.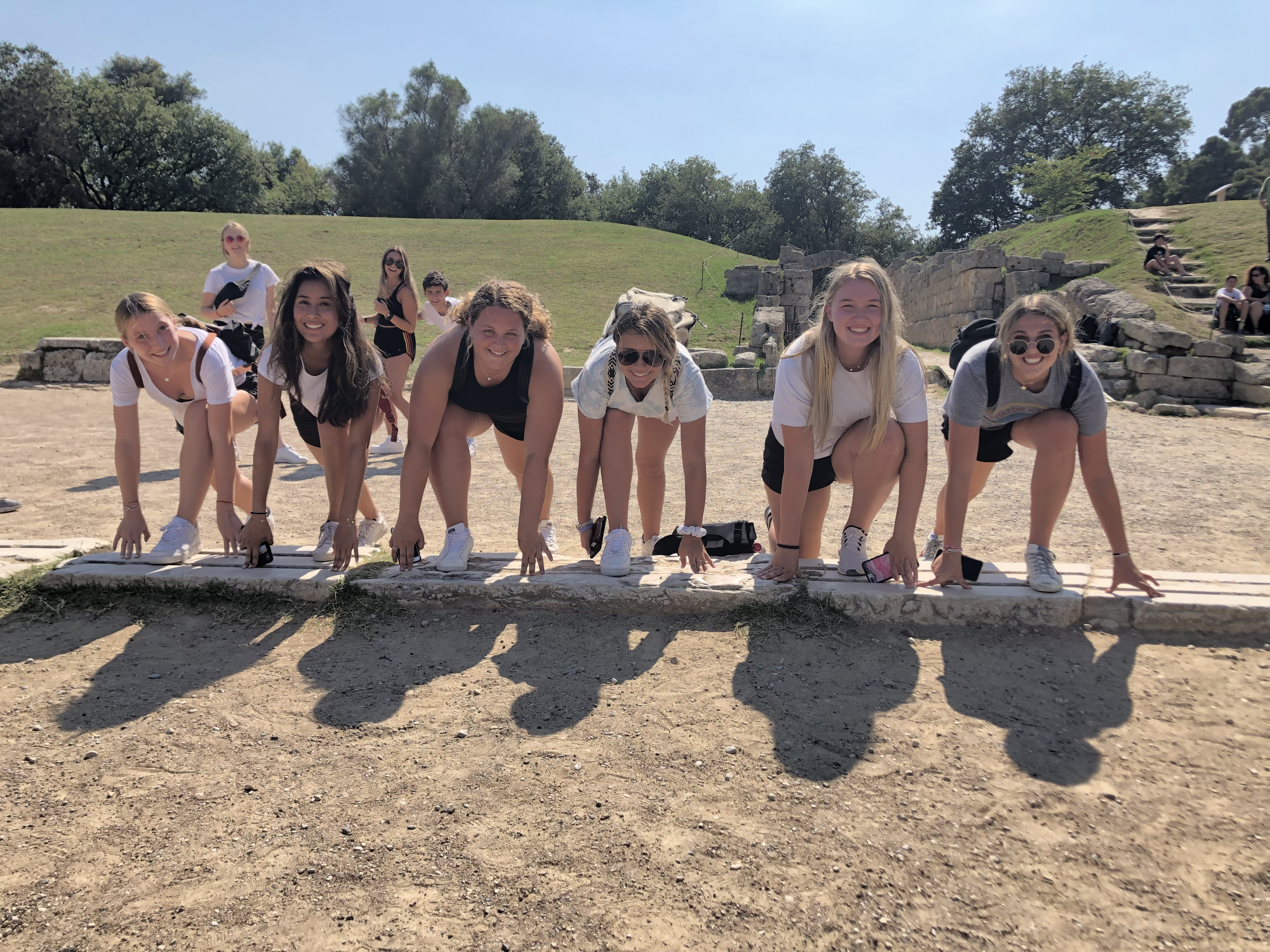 The next day, we made our way to Olympia – the site of the historic Olympics that took place in Ancient Greece. Walking through the ruins, we were able to envision what took place thousands of years ago. Some trip members even took the opportunity to line up at the ancient starting point of the 100-meter dash for a run!
Our next stop was Nafplio. While we were heading to the seaside town, we went white water rafting! As we went down the rapids, trip members really got to admire the picturesque beauty that Greece has to offer. Once we successfully completed rafting, the group went on a nature walk. The highlight of the walk was going to see the waterfall! And the best part, we could stand under the waterfall and feel the water falling on our heads!
Later that evening, we had a group dinner at Adriano's as we enjoyed the scenic view of the Mediterranean Sea. We watched the sunset and the boats pass as they headed to the marina. For our final day in Nafplio, we had some time to explore the local markets. Then we had a beach day by the sea and we had the opportunity to relax and enjoy the Greek sunshine.
Next stop Athens!
The Westcoast Blogger
Do you want to explore all that Greece has to offer? Learn more about our 25-day Greece, the Islands, and Italy adventure! To browse all of our programs, click here.