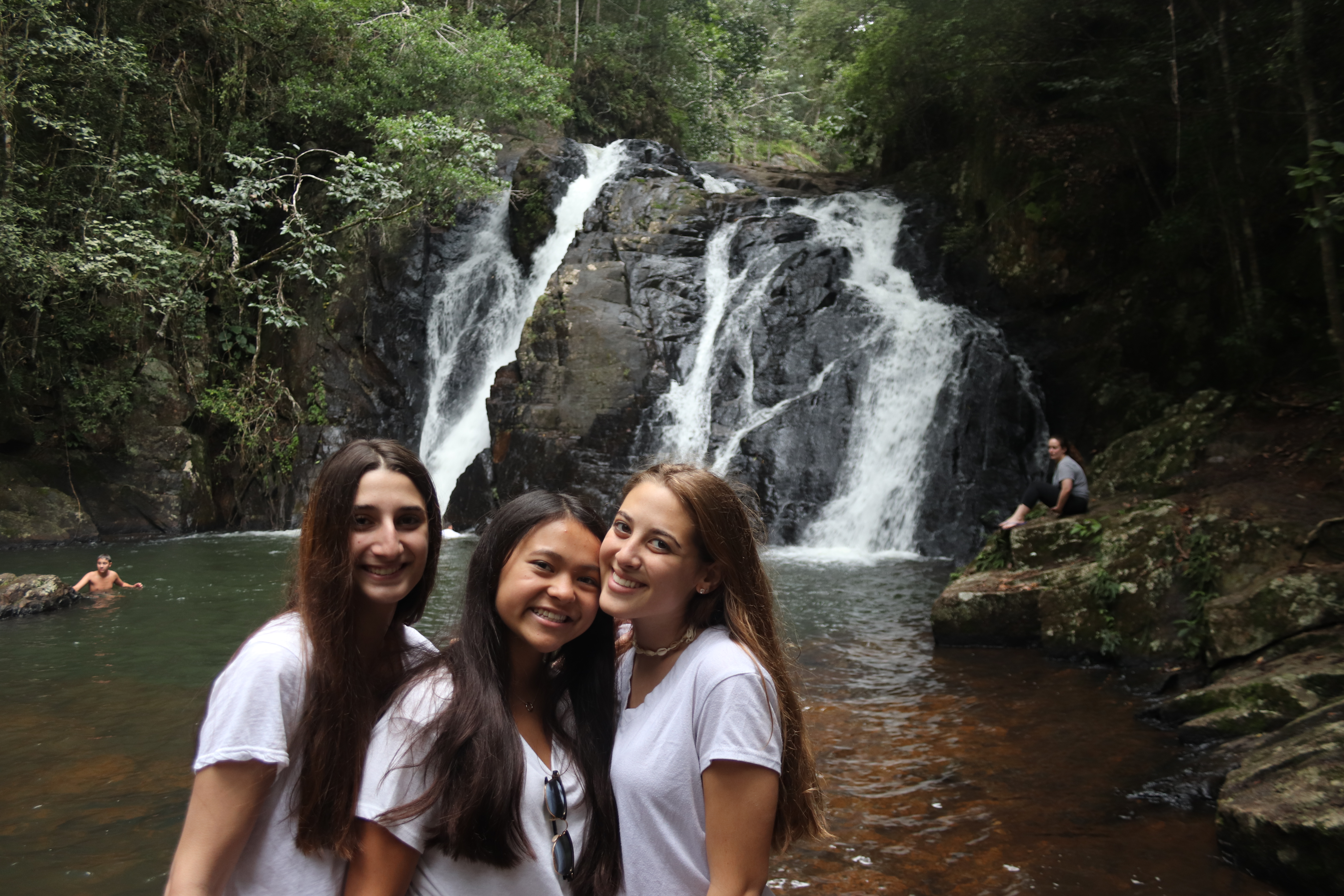 We had an amazing day traveling to Fraser Island and even saw some dolphins in the water while on the ferry. On our adventurous tour of the island, we saw a shipwreck on the beach, raced with our friends and had a few long jump competitions! We went to Lake Mackenzie for a swim and found our own little private island to hang out on. It was absolutely beautiful and the water was crystal clear. 
Back at the rainforest hotel, we ended our night with a soak in the hot tub soak while some trip members went to play some evening tennis. Before bed, we said goodnight to our friend the possum in the tree branch outside our hotel. Our day was really filled with all things nature. 
Next, we flew to Cairns where our tour guide Paul led us on a private tour of the rainforest and a visit to the Millaa Millaa waterfall! This waterfall was actually featured in a Herbal Essences commercial where the model flips her hair back. Challenge accepted! Of course, we tried to reenact this hair flip and had so many laughs perfecting it. The best view of the day was laying upside down in the water behind the waterfall, it was truly breathtaking. 
When we returned to the lodge, we spent some time outside all together playing games and listening to music by the fire. There's something about bunking together, teaching each other games and singing songs to the guitar that makes everyone come together. 
Since arriving in Cairns, we have seen some pretty cool things. But one of the highlights was our unforgettable visit to one of the seven wonders of the world: The Great Barrier Reef. We saw the most magical sea creatures while snorkeling and SCUBA diving including Nemo, schools of fish, and beautiful coral – some trip members even spotted a stingray and a small shark! 
We then headed to an aboriginal experience and participated in their native dances and spear and boomerang throwing. Both of these throwing techniques were quite challenging to grasp but the group did very well! We were even able to paint our very own boomerang to take home as a keepsake. It's so nice to learn about another culture and we enjoyed our time here a lot.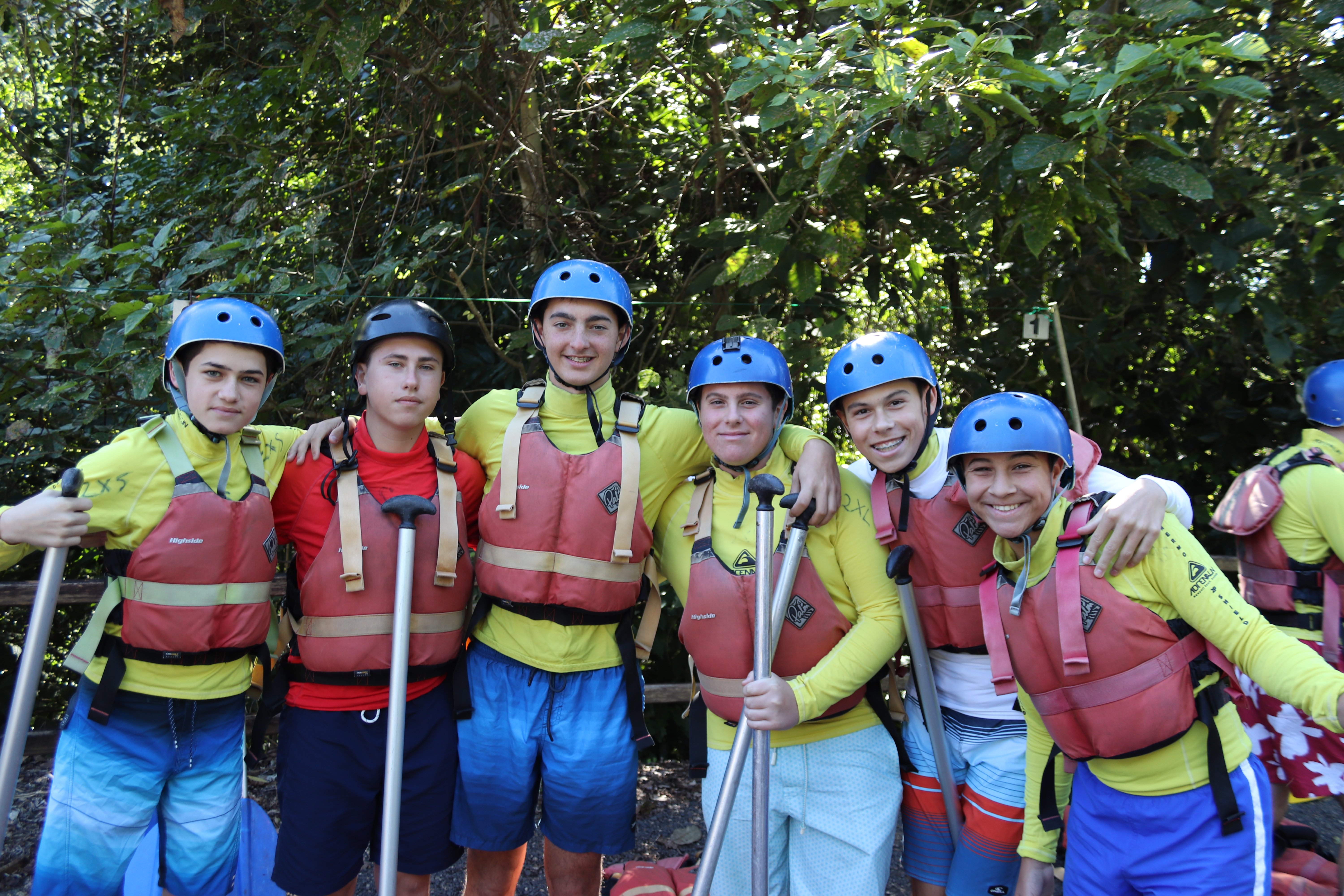 Afterwards, we made our way to a cable skiing park where we had the chance to whip around on kneeboards or wakeboards. The trip leaders were so impressed with the group as it wasn't easy to hold on and complete the course! Later that day, we took a stroll down the Cairns boardwalk to a spot that had a basketball court and soccer nets. Here, we played organized games with Australian locals! 
The sun was shining as we got ready to embark on our next adventure: whitewater rafting! Lots of smiles and laughs led to a great experience in the rapids. 
We've enjoyed lots of laughs and sunshine while in Cairns but everyone is excited for our next stop, Sydney!
Until next time,
The Westcoast Blogger 
Do you want to explore the land down under? Check out our 22-day Australia teen tour. To see our full list of summer programs, click here.