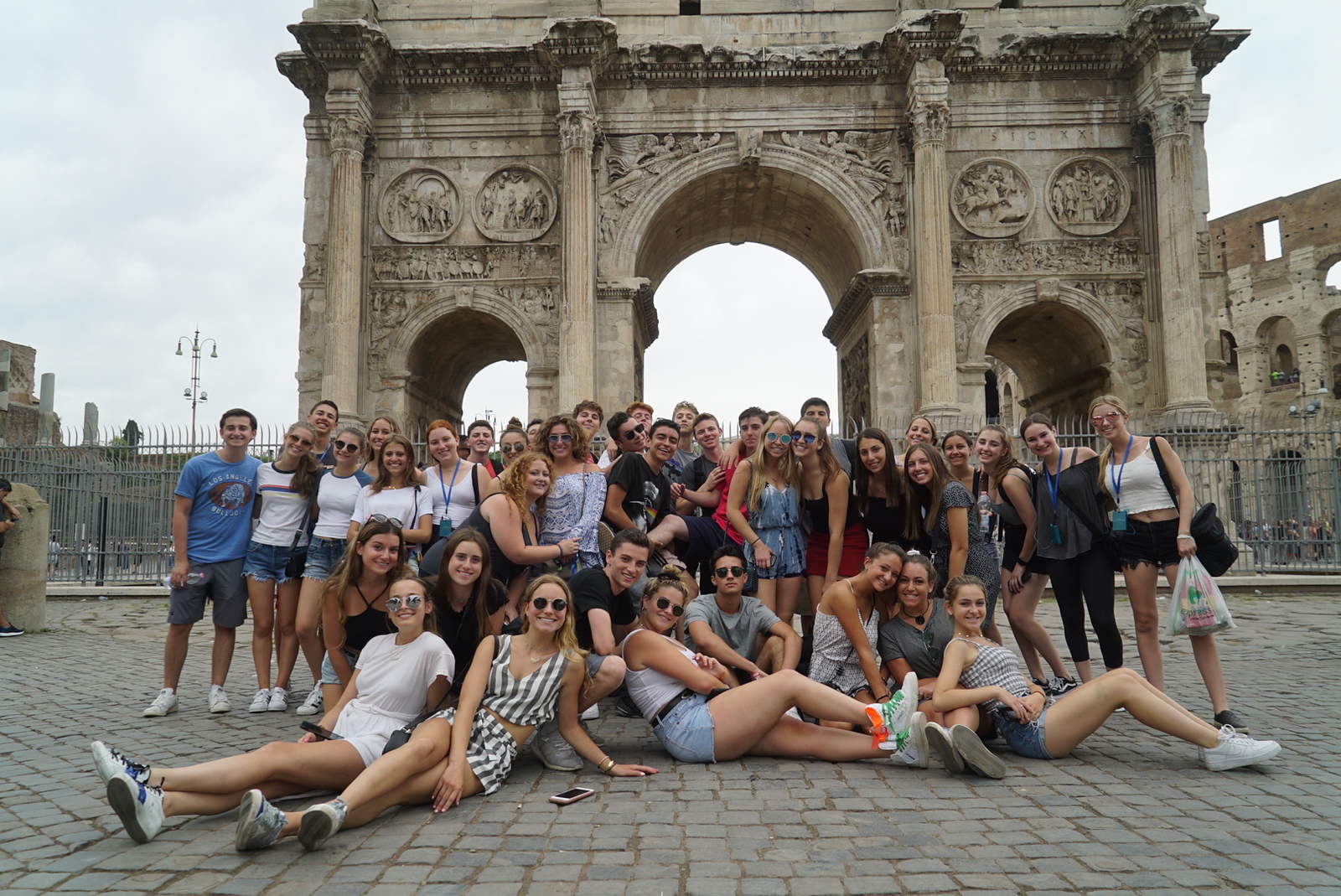 Venice was a beautiful feast of old-world charm with a labyrinth of streets to wander through and we liked catching glimpses of Venetian history around each turn. Our time there was filled with taking in some of Venice's best sights like the Rialto Bridge and Doge's Palace. It was also lovely touring the city by gondola!
Rome was next, and it was pure magic. We began our time in the city by visiting the Trevi Fountain and tossed in coins- one to return to Rome, two for love and three for wedding bells! The group learned the secrets of the Vatican and saw the incredible Sistine Chapel and Saint Peter's Basilica. Everyone also was in awe as we explored the ancient Colosseum. The group had our best pasta yet near the Pantheon, and the calzones were exceptionally delicious and filled with chocolate.
Then it was time for the Amalfi Coast! On our way, we had an insightful stop in Pompeii, where everyone learned the history of the famous eruption of Mount Vesuvius. The sea breeze greeted us when we stayed in coastal town of Sorrento.  Our day trip to Positano was filled with sun and swimming! The next day on the stunning Island of Capri the group took a private boat tour around the island, and ate cannolis galore.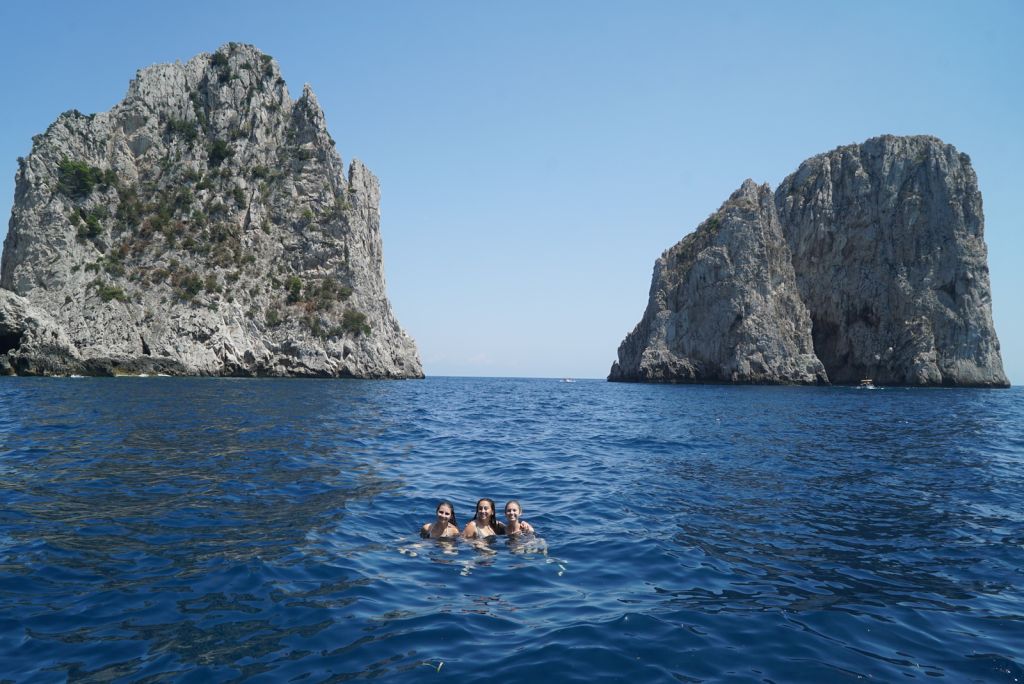 Florence was next, and the historical city became one of our favorites as we got our culture fix and took in renowned sights like Michelangelo's David and Brunelleschi's Duomo. The group learned about leather crafting and climbed the chapel tower to get stunning views of the city. One night, we donned our aprons to learn how to cook a traditional Italian meal featuring homemade pasta, stuffed zucchini, savoury crepes and bruschetta! It really tasted all the better having had made it ourselves!
We have shared so many great times together in Europe!  
The Westcoast Blogger
Want to learn about Venetian history and cruise around Capri? Read more about our incredible 19-day and 28-day ON TOUR European Experience!