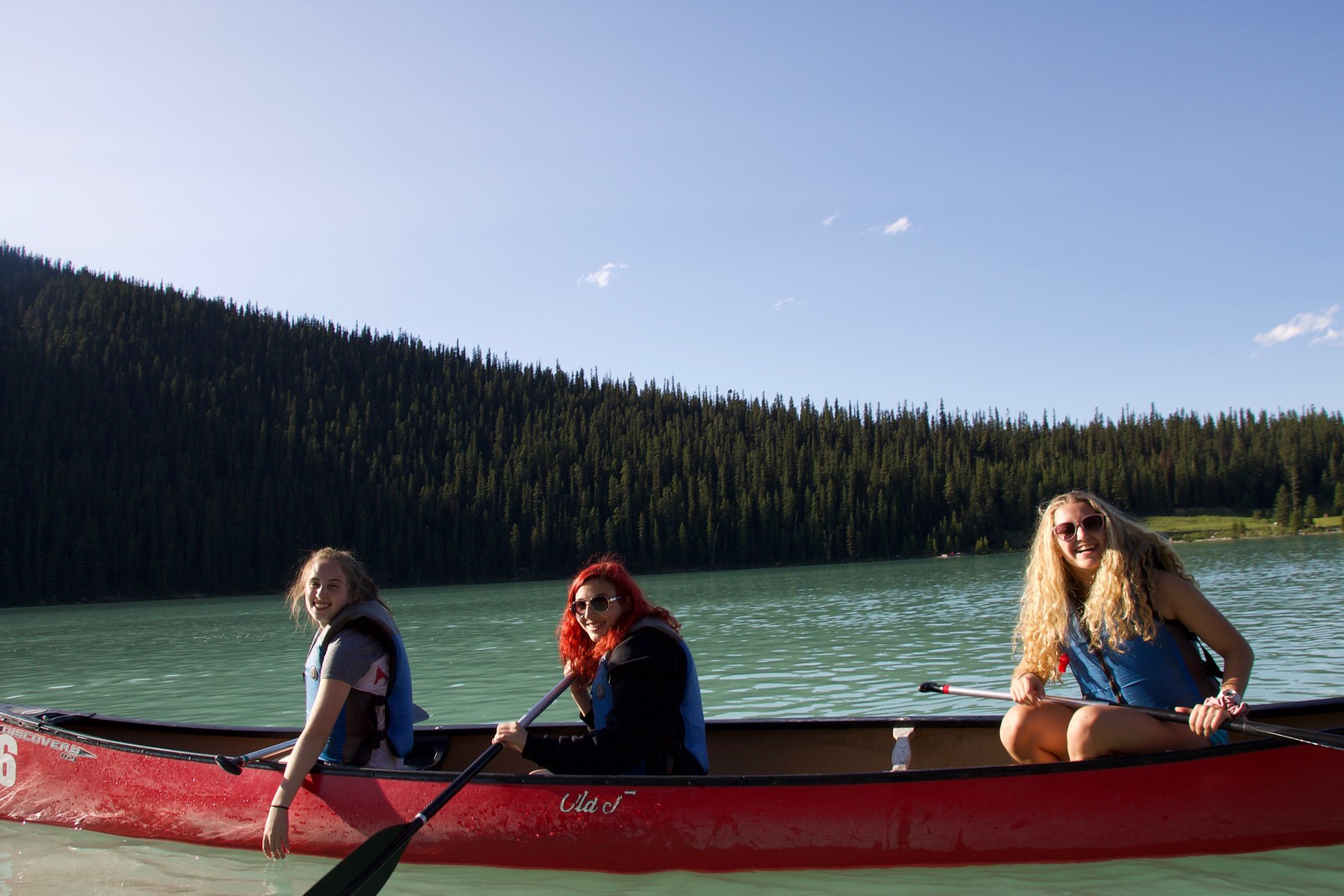 We started our first day in Jackson Hole, Wyoming with whitewater rafting, which was probably one of our favorite parts of the trip so far! Some of us decided to jump in together which caused tons of laughter from each of the rafts. One of the rafts spotted a beautiful bald eagle during the ride and Sisi got some amazing footage of the rapids on her GoPro camera!
We then headed off to the town of Jackson where we got to explore and eat a delicious lunch! Some of us bought Wyoming stickers, and decided that we'd start collecting stickers from every place we visit as a souvenir to remember our trip. Along with collecting stickers, we decided to start a memory wall on the windows of our bus, as we collect and display memorabilia from everywhere we visit, from postcards and business cards, to napkins and maps.
Next up, we rode an incredible alpine slide and speedy cowboy coaster. Andrew absolutely loved the cowboy coaster and went on to say, "At first I was kind of scared to go up, but the second I got to the top, I relaxed and as I went down, I felt so free and the exhilaration was amazing!". Once again, we got to observe the beautiful nature and scenery around us, all while enjoying an exciting and rapid ride.
At night, we split into groups and competed in a lip sync battle. From lip synching to choreography, we worked together in our groups to put on an exciting performance for the rest of the group. Our staff hosted the lip sync battle and acted as judges for each of the performances. Everyone loved Jay's imitation of Simon Cowell and we all couldn't stop laughing. One of the groups performed their lip sync to the song Wrecking Ball by Miley Cyrus, which was absolutely priceless! In the end, the group who did a performance to the hilarious song "Shoes", won the competition after presenting their outstanding choreography and synchronization. The staff even did their own performance of the "Hoedown Throwdown" from the Hannah Montana movie. Trip member Dan W. said "I don't think I've ever been closer with kids I met a few days ago than I am with you guys," which many of the other trip members happily agreed with.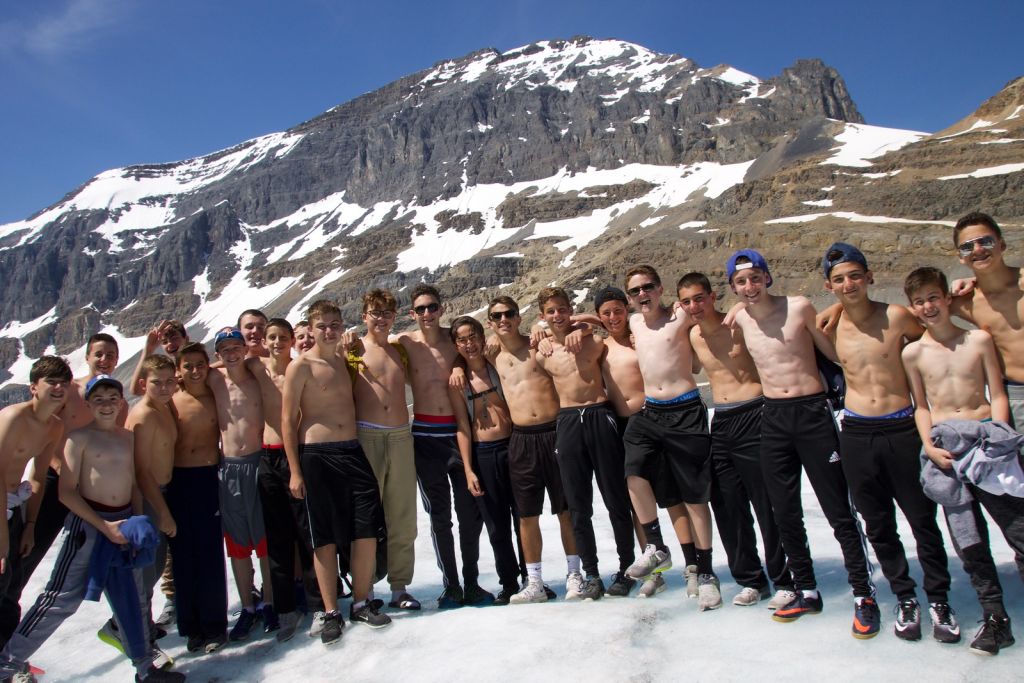 As we made our way into Great Falls, Montana, we stopped along the ride to see some unbelievable attractions. Our first stop was to see Old Faithful, the famous geyser located in Yellowstone National Park. The geyser erupts every now and then, and we were so lucky to get to see it right as we got to the park. We all took beautiful photos and videos of the landscape. Our next stop was at the Fountain Paint Pot, which is named for the colorful mix of muds located in Lower Geyser Basin.
We are now in Canada and have been loving it so far. Some of us are so excited to be here for the first time! From Tim Horton's and Roots, to poutine and the beautiful nature, Canada has surpassed all our expectations.
Can't wait to share all the fun activities we'll be doing in the beautiful north, in our next blog post!
The Westcoast Blogger
Want to see stunning scenery too? Read the full itinerary for our 40-day American Voyageur!