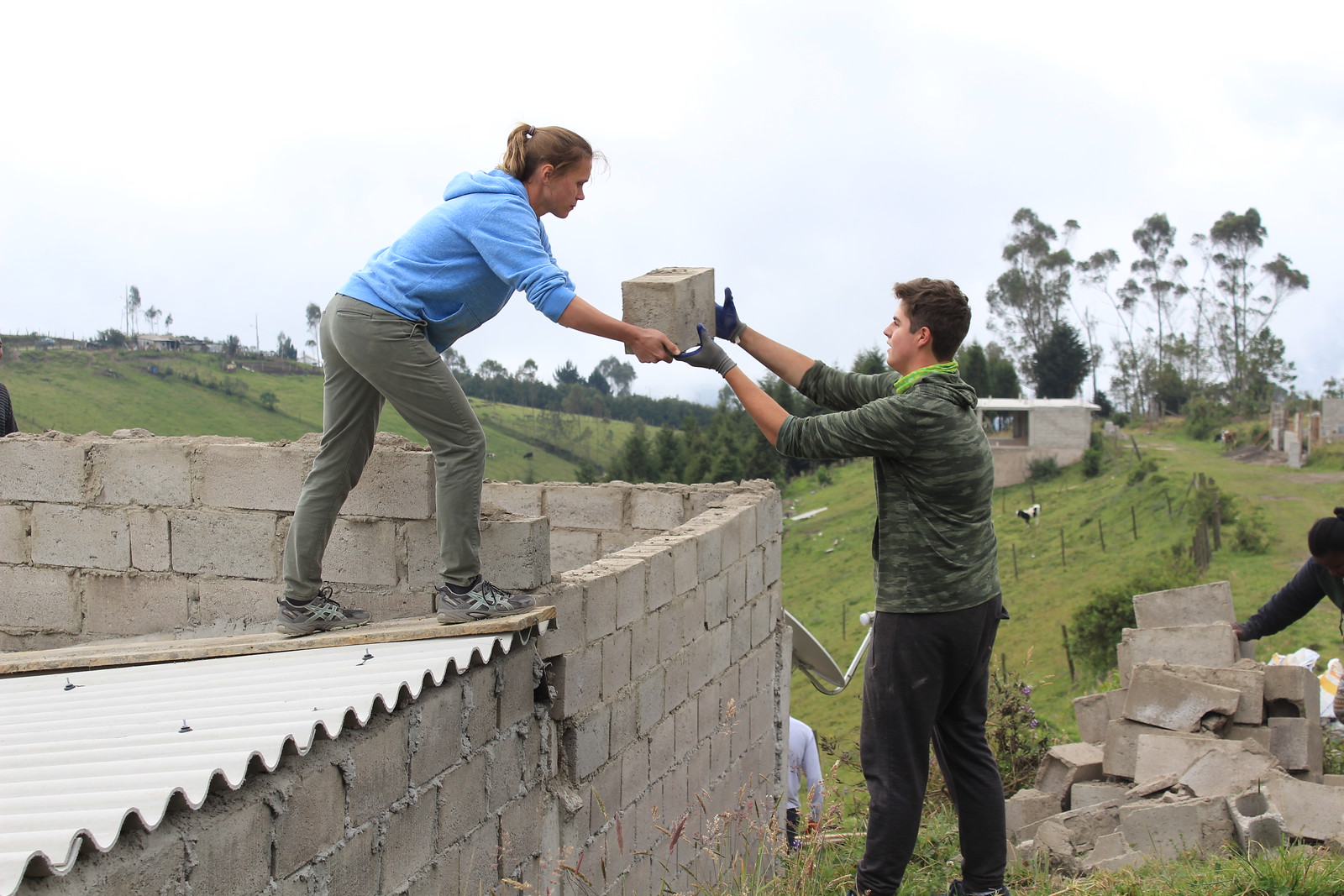 We've spent the last few days in the beautiful Canton of Latacunga! This area of Ecuador is more rural, with farms and small houses dotting the green rolling hills. Giant volcanoes line the skyline and it is really a sight to behold!
Our group enjoyed climbing Cotopaxi, one of the highest active volcanoes in the world, but don't worry, there was no lava! On our ride home, we saw wild horses roaming the fields and large stones that were thrown from eruptions hundreds of years ago! Everyone hiked all the way to the lookout point above the clouds and we all felt accomplished and like we were standing on top of the world!
Our accomodations feel like cozy cottage on a farm, complete with pet alpacas, a horse, lots of ducks and a few goats on the property. There is also ton of outdoor space where the trip members enjoy kicking a soccer ball, going for a run and soaking up the sun! At night, our group has bonded over the warm fireplace.
We got a taste of true Ecuadorian rural life when we went to a large animal and fruit market. Our trip enjoyed walking around, taking in the new culture and picking up delicious fresh pineapple and avocado-yum!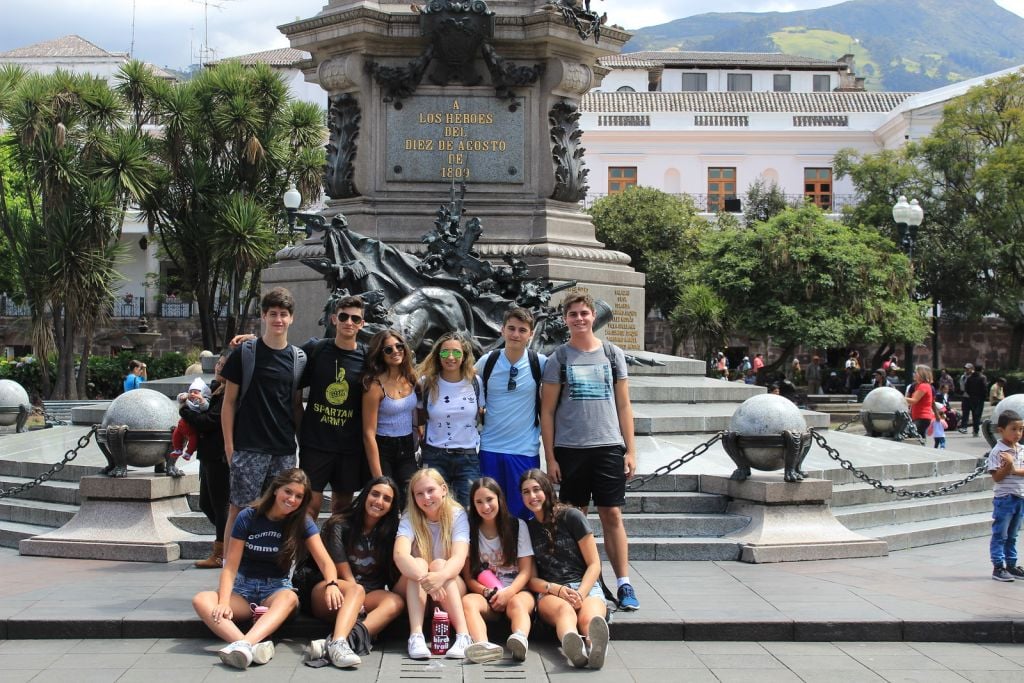 For our community service, we have been working with Reuben, the director of the Simon Rodriguez School which serves 600 students from the outlying rural communities. Our group has been painting murals to brighten up the school grounds and writing inspiring quotes on them, such as "Juntos Hacemos Fuerza" which means "Stronger Together!"
Some local students were at the school taking summer courses and we had many interesting conversations about their lives in Ecuador and the differences and similarities to ours. They were also curious as to why several trip members were significantly taller than them, despite being the same age. Our guide Andrea explained that the pressures from living at the equator cause the difference. However, the height difference did not matter when they challenged us to a great game of soccer!
Soon we are off to Banos, where we are excited for some exhilarating water activities!
Until next time…
The Westcoast Blogger!
Does helping out a community in Ecuador interest you? Check out our 18-day and 25-day community service programs!