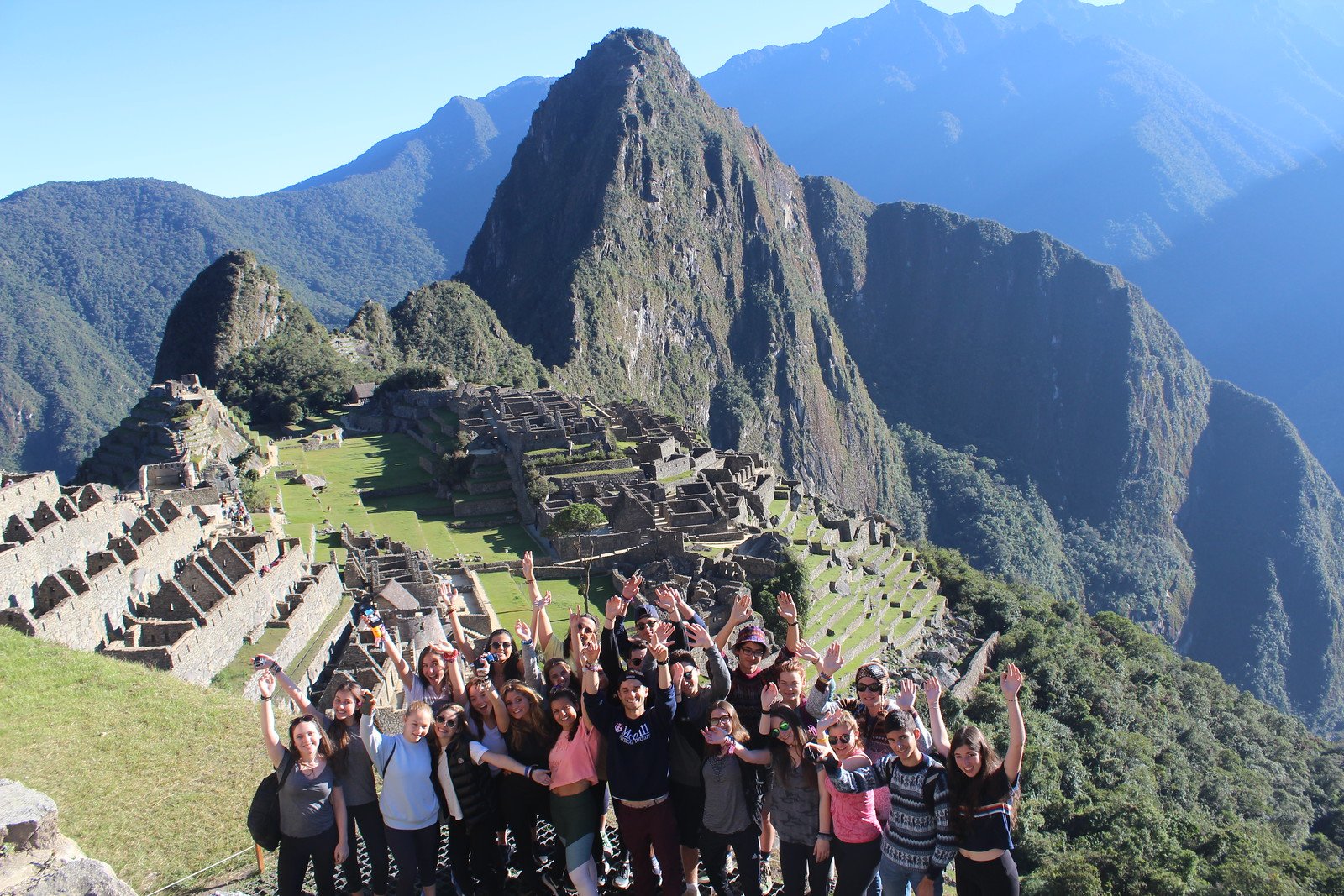 We've had an exciting week gallivanting around the south of Peru! After concluding our Amazonian adventure, we continued onto the Sacred Valley of the Incas to the town of Ollantaytambo. In this beautiful cobblestone village, we all enjoyed exploring the market and visiting the local chocolate museum, as the area is known for their fresh cocoa products. The next morning, we had an incredible white water rafting experience led by our expert guides.
From Ollantaytambo we went to Pisac, a town atop a large hill, where we met dozens of llamas and alpacas. We were also mesmerized by the array of colors of their local artisanal market. During our time in the Sacred Valley, we were lucky enough to be given the opportunity to spend the day at our friend Ronaldo's house, where we helped his family make adobe bricks to help build up his property. We mixed mud, wheat and water together with our feet and built the bricks by hand. Afterwards, his family generously prepared us a traditional lunch cooked Quechuan style, beneath the Earth. After about forty minutes, our meat and vegetables were cooked to perfection and we had a delightful buffet of Peruvian cuisine, surrounded by each other's company and our newfound friends. That evening, we returned to Ronaldo's farm where we sat around a campfire, roasted marshmallows, enjoyed another delectable meal, and watched the sun set behind the mountain range which surrounded us.
Next we continued to Aguas Calientes, the gateway to Machu Picchu. We took a scenic train ride through the Andes and after a few dozen stone stairs, the Incan masterpiece was right before our eyes! It was hard to believe we were truly there in person. We learned about the history and theories behind Machu Picchu, how it was built, and why it was abandoned. The rich history and impressive structures we witnessed were nothing less than an extraordinary highlight of our Peru trip thus far.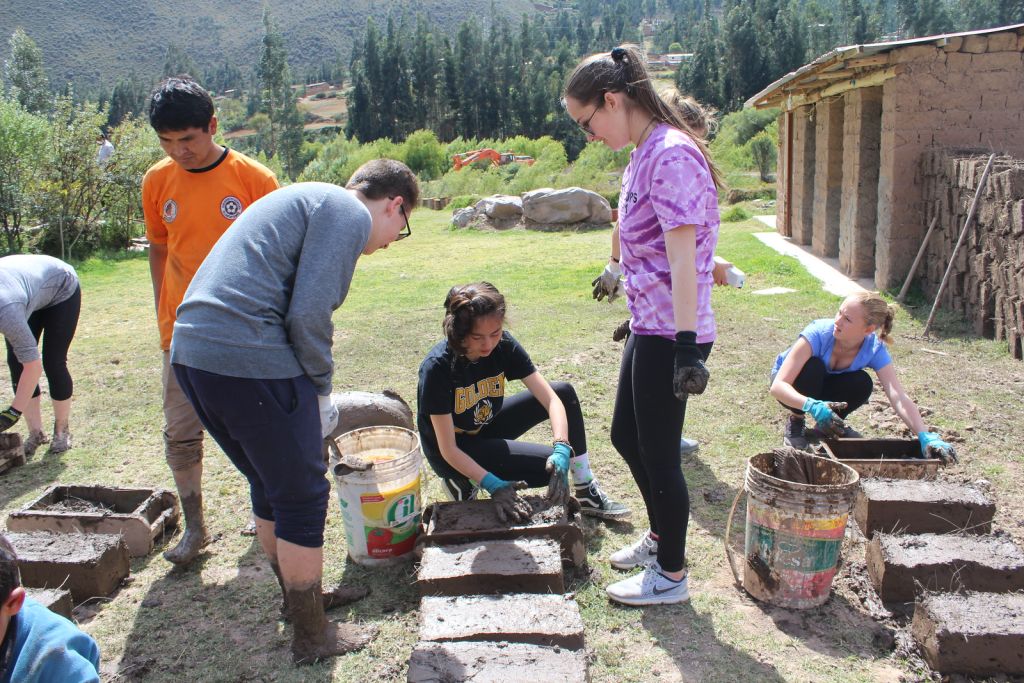 After finishing our much-anticipated visit to Machu Picchu, we were on our way back to Cusco, where we would spend three days working with young girls at an orphanage in the city. Throughout our time at the St. Judas Orphanage, we made dozens of bracelets for the girls, played games and sports, put on a talent show, and also washed all the windows throughout the campus. Best of all, we created true relationships with these girls during our time with them, so much so, that when the time to say goodbye finally came around, there were tears in many of their eyes, and ours.  
Another highlight of our time in Cusco was our horseback riding excursion! All of us climbed onto our horses and we were led by a team of seven patient and kind local trainers who took us through the beautiful paths of Saqusawaman National Park. The vistas were simply breathtaking. We passed untouched Incan ruins and experienced beautiful views of the city of Cusco. Adios for now!
The Westcoast Blogger
Does volunteering and exploring Machu Picchu interest you? If so, read about our 15-day and 28-day Peru Community Service opportunities!