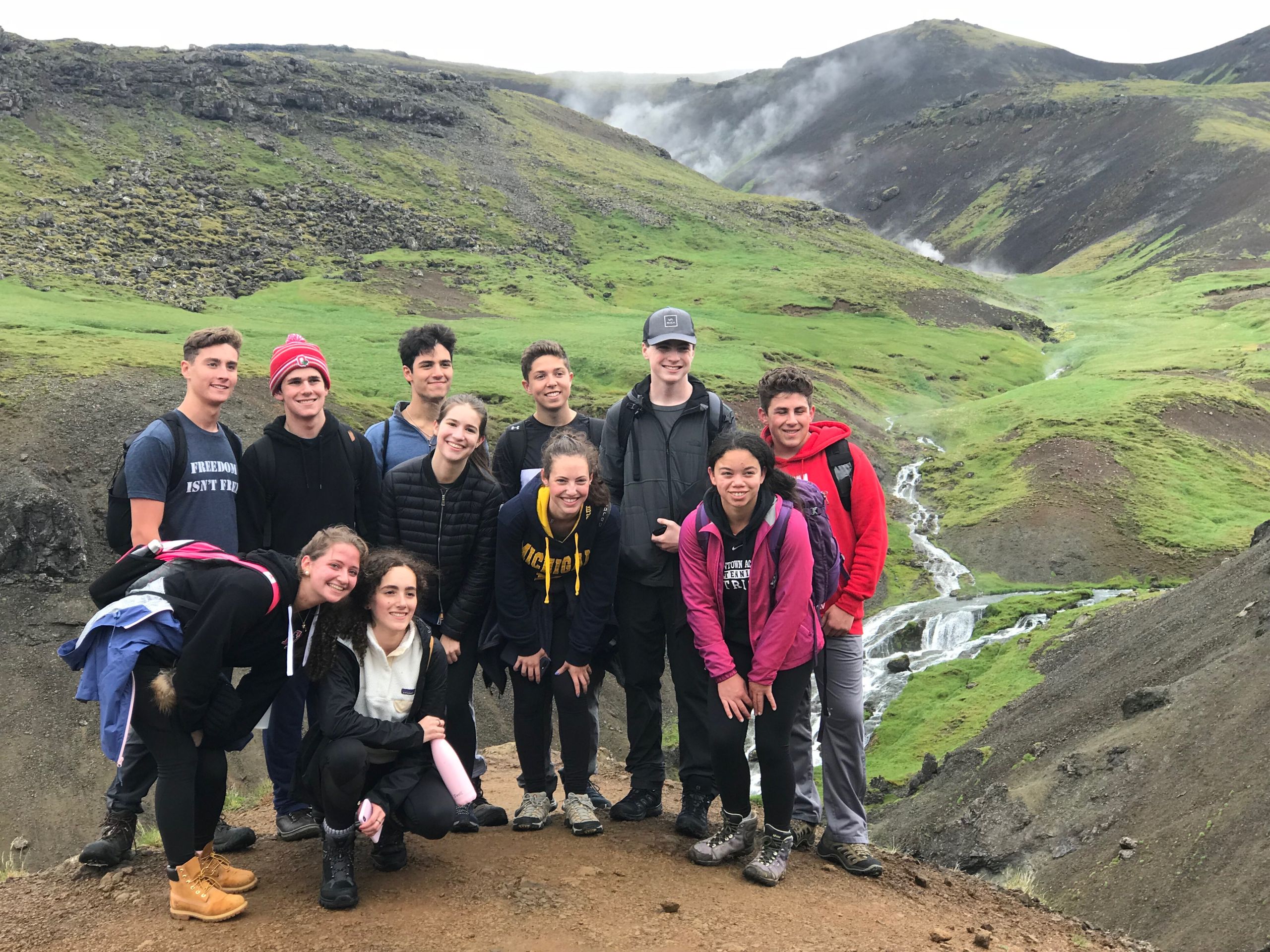 Halló from Iceland's capital!
We landed bright and early and took off on our fantastic adventure! After a quick stop for breakfast we were ready to start exploring and went for a walking tour through the adorable capital city. Our guide brought us to Austurvöllur Park where we started to get to know each other by playing name games, competing in the ultimate rock-paper-scissors challenge, and performing cartwheels. Our tour then took us to some of Reykjavik's most famous and gorgeous landmarks. For our first dinner in the city, we had a traditional Icelandic dinner and agreed that we've never eaten salmon that tasted so fresh!
On our second day, we hiked to the Hveragerði hot spring. Our group was absolutely blown away by Iceland's beautiful landscape which was truly unlike anything we've seen before! From rolling green mountains, to watching the steam rise up into the sky, and coming steps away from wild sheep, everyone felt like the hike was an awesome introduction to Icelandic nature.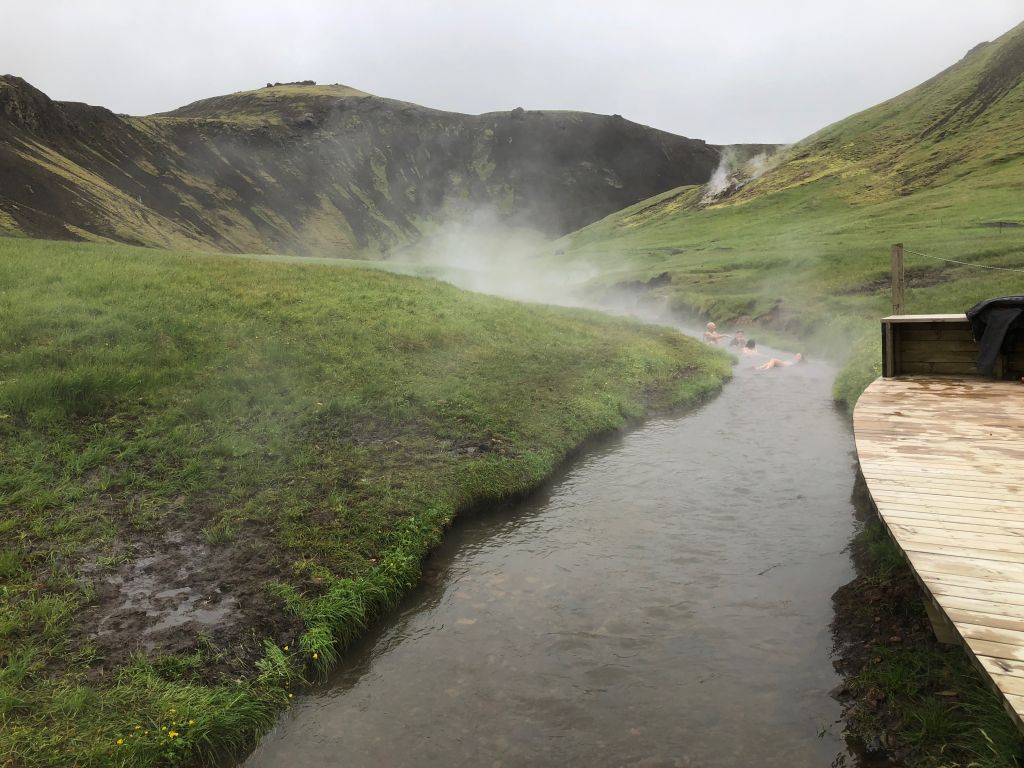 The hot springs were as warm as a hot tub and we enjoyed sitting in their waters; there's no better setting to continue bonding with one another. After dinner the group played a "Who Did it Best" competition. We were split into four groups and we all took turns competing in little challenges. Our trip members strutted their stuff to see who had the best runway walk, participated in a cookie eating challenge, and even performed some original raps. We are not sure if anyone is signing a record deal soon, but we enjoyed plenty of laughs.
We are so excited for what is to come next!
The Westcoast Blogger
Does an Icelandic adventure interest you? Check out our 16-day or 24-day Iceland Global Adventures.