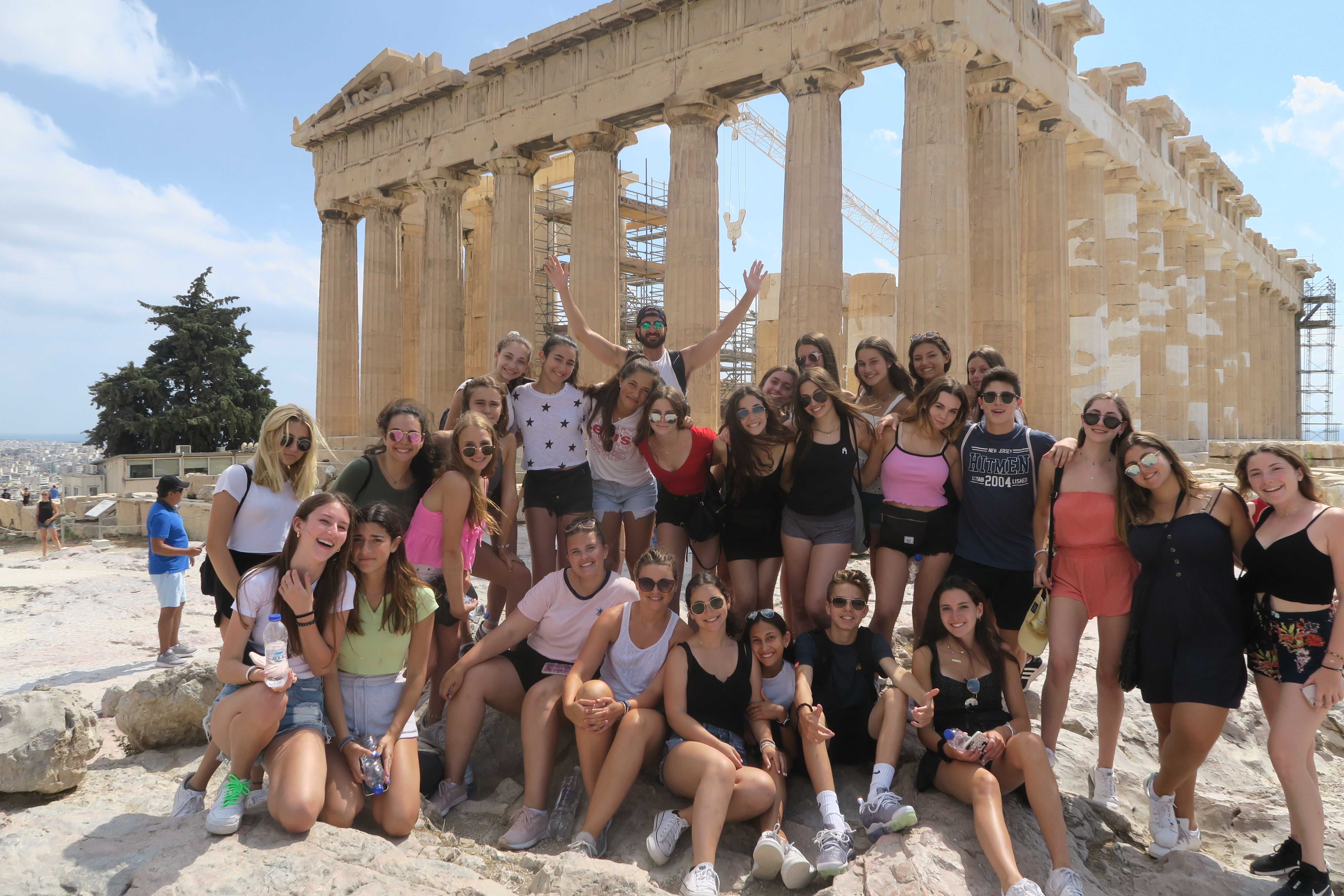 As we walked down to our bus, we all took a moment to appreciate the picturesque views of Naxos. Naxos is the largest island in the Cyclades, which is a group of islands Southwest of mainland Greece. After arriving at our hotel, we headed to the beach to enjoy a beachside lunch along the boardwalk. We spent the afternoon exploring the town before going to dinner. Later that evening, we walked back to our hotel where a surprise cake and card was waiting for Bradley to celebrate his birthday.
On our second day in Naxos, we went to restaurant Platia in the region of Galini. Here, we learned how to cook a typical summer Greek meal. Greeted with open arms, our chefs showed us to our seats around the cooking area. They started with the main meal, stuffed vegetables with rice and herbs. Next, they made tzatziki with cucumbers grown in their own garden. Once the meals had been prepared and put into the oven, we were taken on a walk to tour their garden. Picturing a small plot of land, we were surprised to find a working farm complete with horses!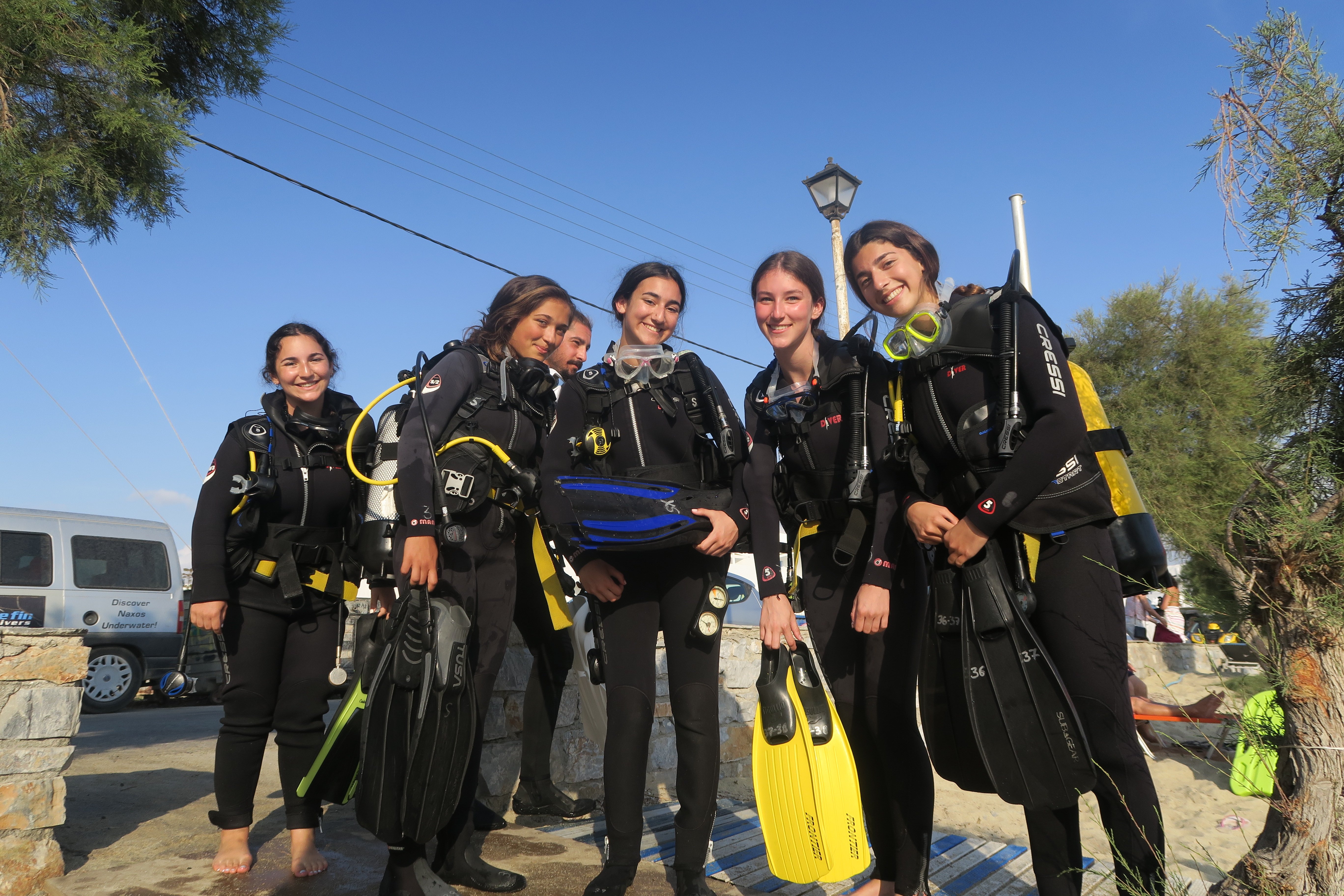 After getting back to the hotel, we made our way down to the beach and split into two groups. While one group explored Naxos by bicycle, the other group spent some time on the beach soaking up the sun and playing volleyball. That evening we went into town near the harbor for a group dinner. While waiting for our food, a street performer was doing tricks and Jill was asked to help him get onto his very high unicycle. We all cheered her on and it was an exciting prelude to her 16th birthday! After dinner, we all got gelato from an ice cream shop that makes its own waffle cones right in front of us. Yum! We made our way to our disco night where we danced the night away to local tunes!
On the morning of the third day in Naxos, we walked around the small town, exploring local shops for products produced on the island for gifts for our families and friends. After lunch, we went to a different beach to go scuba diving. We took turns getting our scuba instructions from the guides. In smaller groups, we went into the water to practice different breathing techniques to be prepared for the dive. Once completed, we dove beneath the water and explored the incredible coral and fish! That evening, we went to karaoke and celebrated Jill .T's 16th birthday. It was a great way to end our time in Naxos.  
We then boarded the ferry to Santorini to kayak, watch spectacular sunsets and enjoy the local cuisine. The group finished its adventure in Athens for a final banquet and tearful goodbyes… a fitting end to an incredible experience. 
The Westcoast Blogger 
Do you want to explore the beautiful city of Naxos? Check out our 25-day Greece, the Islands, and Italy adventure!  To browse all of our programs, click here.