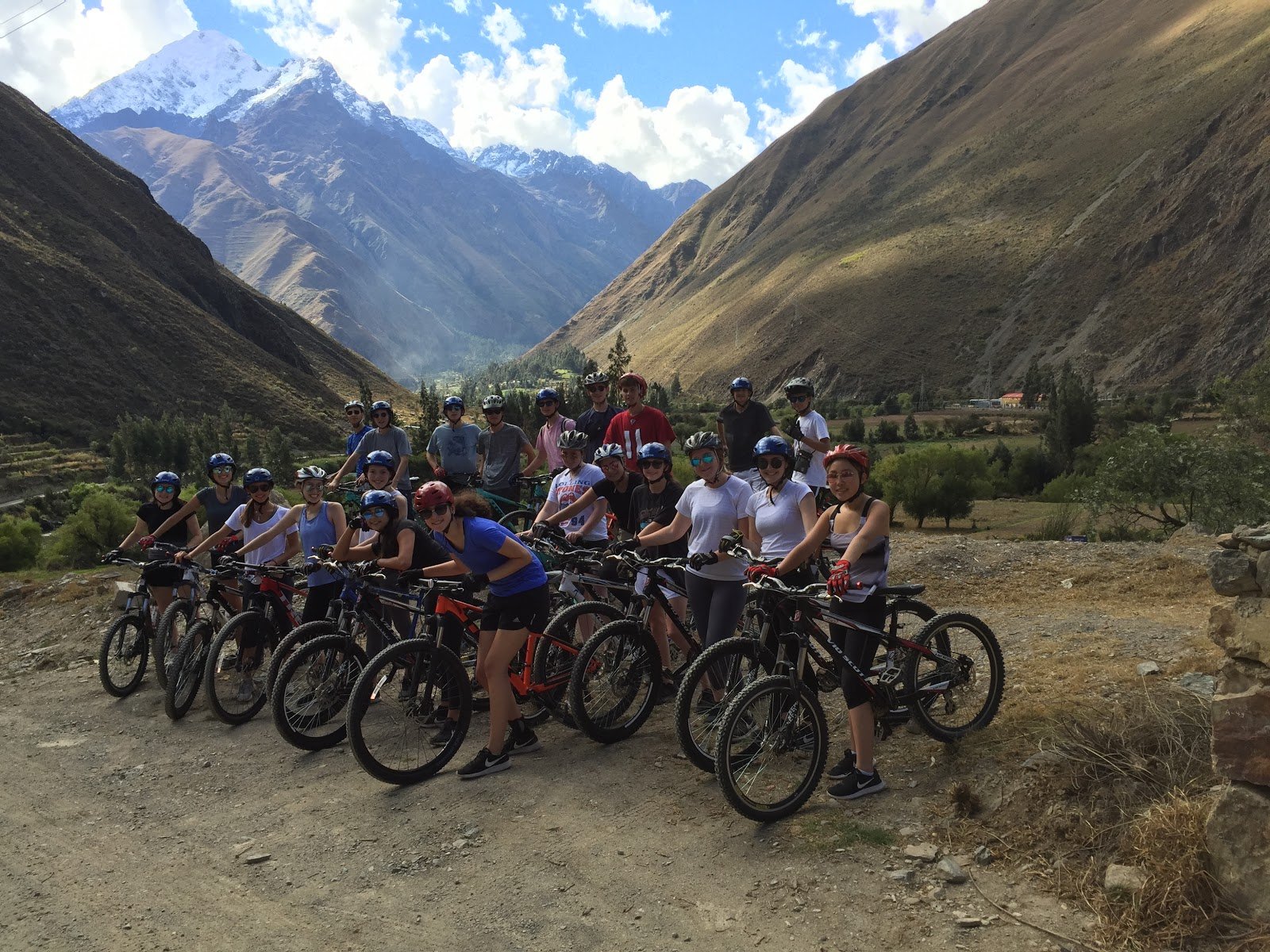 Peru Adventure is making its way through the country! After only a few days, we have experienced culture and exploration galore! 
In Lima, we were lucky enough to visit a pop-up artisan market which showcased artists from cities all over Peru. We then made our way around Lima on a city tour, where we explored the historic and grand Palacio de Gobierno, the city's famous Presidential Palace. Our tour allowed us to explore various neighborhoods and Jack noted how interesting and cool it was to see the city transition and differ between districts.  
Our adventure continued in Awanacancha. We've spent our first few days here in Peru practicing Spanish words and Peruvian city names, and this one really gave us a run for our money! In Awanacancha we visited alpacas and llamas and even got to feed them ourselves! They were adorable, gentle and so friendly. We then watched in awe as local craftswomen knitted scarves from alpaca fur. Using different colored furs made from natural dyes, they each created traditional Peruvian designs specific to their own communities. We also learned that Awanacancha actually means "the palace of sewing". 
After a full day of exploring and learning about Peruvian culture, Jonah expressed "experiencing other cultures is humbling, yet gratifying to know that we are so fortunate to have what we have."  
During our lunch in Pisac, a beautiful village in Southern Peru's Sacred Valley Region, our trip members bonded over their first taste of Alpaca meat! It was unlike anything they'd ever tried before. We then made our way to the market, where the boys tried on matching, colorful ponchos, and the girls tried on matching bracelets and anklets. We are already feeling like one big happy family and Amanda mentioned that meeting new people has been her favorite part of the trip so far and emphasized that even though we all come from different places, we still bonded really quickly.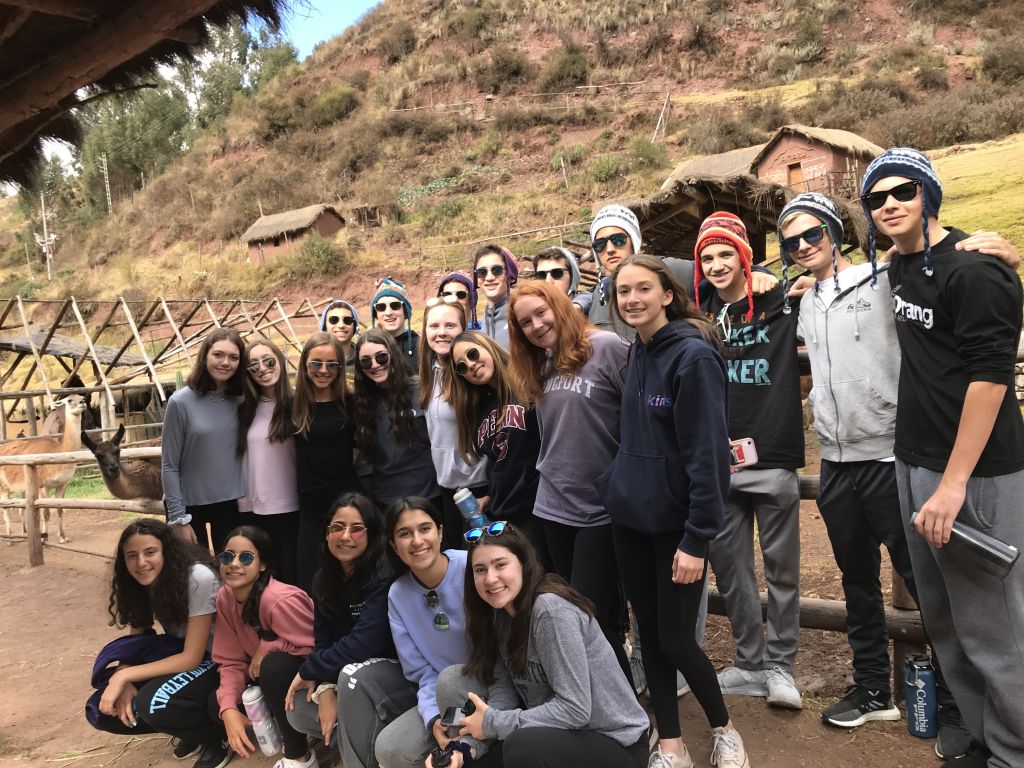 We ended the day in Ollantaytambo, an old Incan village where we were invited to dine with a local family. Rolando and his family welcomed us with great conversation, a delicious home cooked meal, and a bonfire. We had an amazing time and saw first hand just how friendly and welcoming Peruvians can be. 
The next day was all about adventure! We started our day whitewater rafting on the Urubamba River and our "splash wars" kept us laughing as we paddled strong and hard through the rapids. Our trip members were amazed by the scenic views and enjoyed interacting with the friendly guides. The fun didn't end there. Next, we mountain biked through Ollantaytambo and the views were breathtaking. Grace commented that this was her favorite activity so far and called it "challenging, yet rewarding". 
Next stop: Machu Picchu! We can't wait to experience more of Peru's greatest hits! 
The Westcoast Blogger
Do you want to experience all that Peru has to offer? Learn more about our 21-day Peru, Ecuador & the Galapagos Adventure!