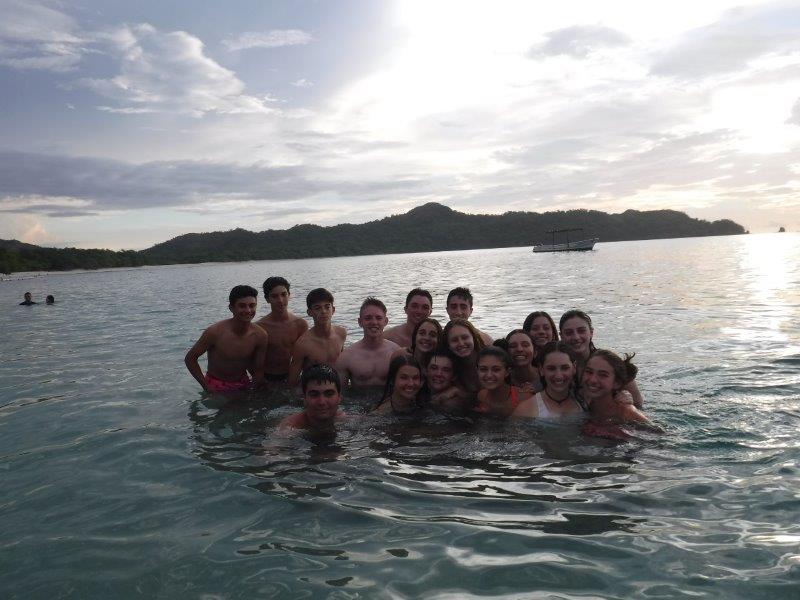 With tears welling in his eyes, Carlos, one of the founders of our service partner organization Siempre Amigos, shared his gratitude with our group saying, "Thank you so much! You worked through the heat and made the lives of these families better in 2 days! We thought this work would take 3 days, you completed it in 2. Tomorrow we will have a lighter day, but still important, very important. Thank you!"
All 28 trip members, 4 staff, and our CPI guide replied whole-heartedly, in the Costa Rica way, "mucho gusto" meaning "my pleasure". The emotion that consumed Carlos, spread out towards all of us. We were proud of our hard work! Our group organized themselves and efficiently made multiple batches of concrete. It was amazing seeing the ownership they took, their attention to detail, down to a science. Rock, Sand, bag of concrete, water, mix, churn, mix, churn. They created a well oiled system, carrying the cement away to the two houses we were working on in wheelbarrows. We sang, had intermittent dance parties practicing salsa, bachatta, and merengue that one of the founders of Siempre Amigos taught us the night before. And of course, we encouraged each other to stay hydrated and to keep up the good work. Some of us even enjoyed the refreshing spray of the water hose to cool off on our breaks.
After two strong days of community service. We headed to one of Flamingo's lovely beaches to relax and enjoy each other's company. Some members of our group enjoyed a game of semi-ultimate frisbee, diving into the water for some spectacular catches, while formed an Olympiad triangle of volleyball, peppering and talking about how to transition from high school to collegiate volleyball. Everyone else paired off to explore the cool waters. It was a well-deserved and refreshing day for everyone.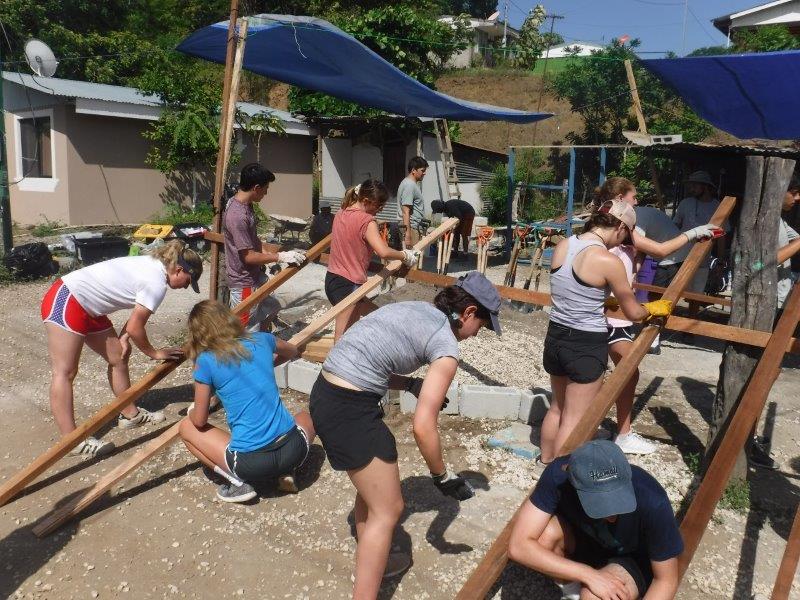 On our last day of service, we returned to the Siempre Amigos sight to wash, sand, paint, and put together the wood that would serve as the basis for the new walls for two deserving families' homes. Our trip members were motivated to finish painting the wood with care and pain the drywall before we left for the site for the day. By the end of our time there, our group was able to help put the wall foundation together, insert the drywall, and begin working on a new room in the home.
We headed out to Rincon de la Vieja for the closing of our trip with our heads held high, knowing the impact of our work with Siempre Amigos. The power of our teamwork and bond is out of this world!
The Westcoast Blogger
Do you want to volunteer in Costa Rica next summer? Check out our 21-day service program! To browse all of our programs, click here.