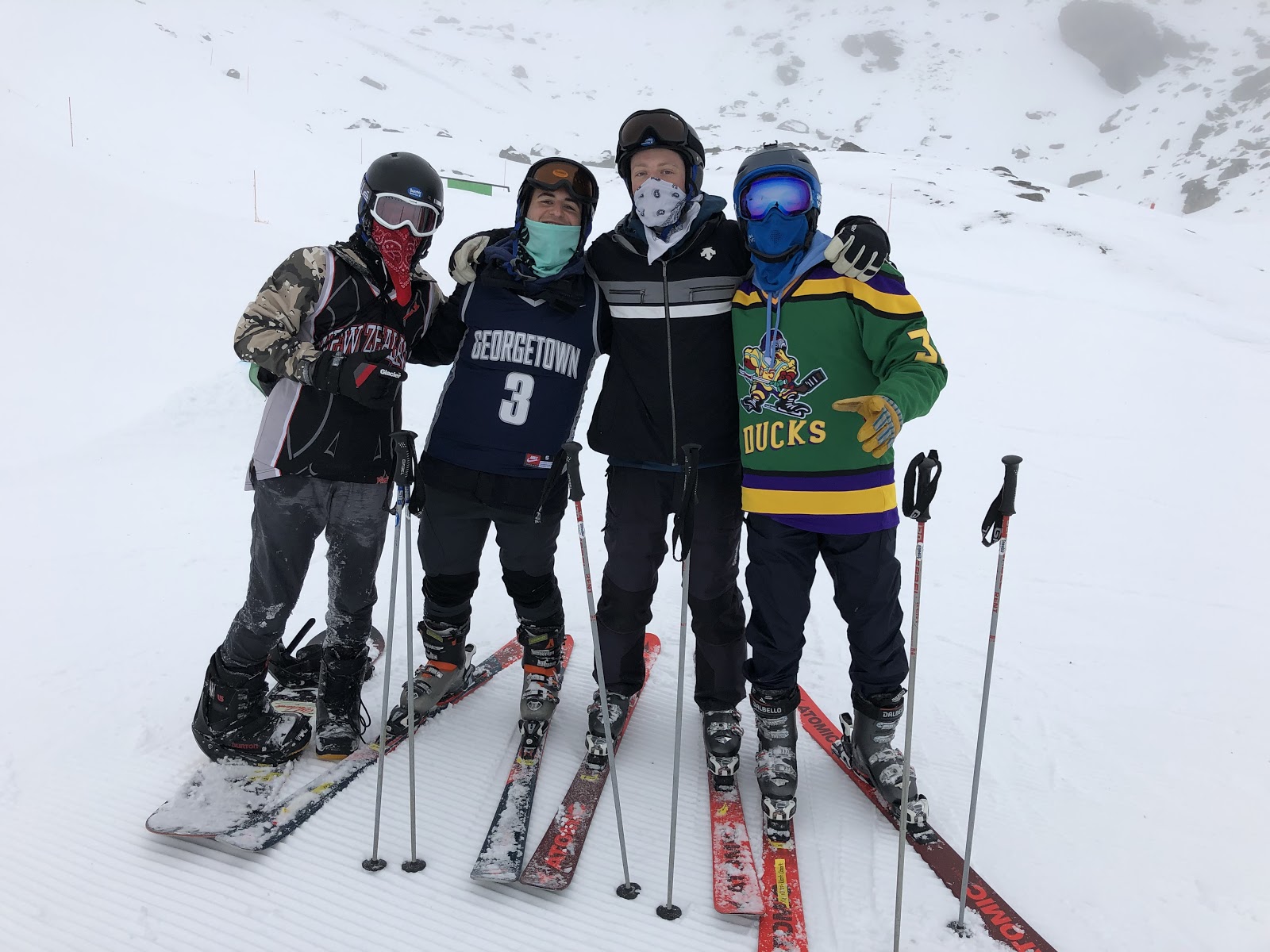 On our flight to Queenstown, we admired the beautiful mountain views from our windows. Queenstown is home to some of the most incredible sights and activities and we are so excited to catch you up on all that we've been up to! 
On our first day there, we explored the town, played soccer and "sports-ball" on the local field, and took advantage of the hot tub to warm up after the coldest summer temperatures any of us have ever experienced! The next day, most of us were off to The Remarkables for some skiing and snowboarding. Situated above the tree line, the ski hill offered incredible views of the whole area. The rest of the group had a blast too – enjoying a nice breakfast in town before venturing up the mountain for luging, followed by a movie and a visit to an ice bar.
We woke up early the following morning to walk the Queenstown Hill trail during sunrise. The Trip Members were troopers and everyone felt a lot of satisfaction at the top. That afternoon was time for a ride on the Shotover Jet. We couldn't stop laughing as we whipped around tight corners and made 360 spins through the narrow river. We said goodbye to New Zealand by taking a gondola ride up the mountain for a special buffet dinner where we admired the incredible skyline of a spectacular little corner of the world.
And just like that, we then found ourselves in Australia – country number two on our trip. We arrived just in time to take in the breathtaking sunset over the Sydney Harbour Bridge and Opera House which we could see from the rooftop terrace of the YHA. The following day was packed with quintessential activities of Australia. To start, we enjoyed the best breakfast of the trip while surrounded by the beauty of the Circular Quay. We also had some unexpected visitors as a pair of parakeets swooped in on our breakfast to steal some food and wish us a warm Australian good morning. 
We took a tour of the Sydney Opera before heading to Bondi Beach for an afternoon of surfing. Surfing at Bondi Beach – what could be better? We all had a blast. And enjoyed a few more laughs after stumbling on a skating rink at the end of the beach! For dinner, we headed to an indoor-outdoor restaurant in Darling Harbour that had a live DJ. The menu included some local delicacies such as Kangaroo, Emu, and Crocodile. We all had a fantastic night concluded by fireworks over the harbor.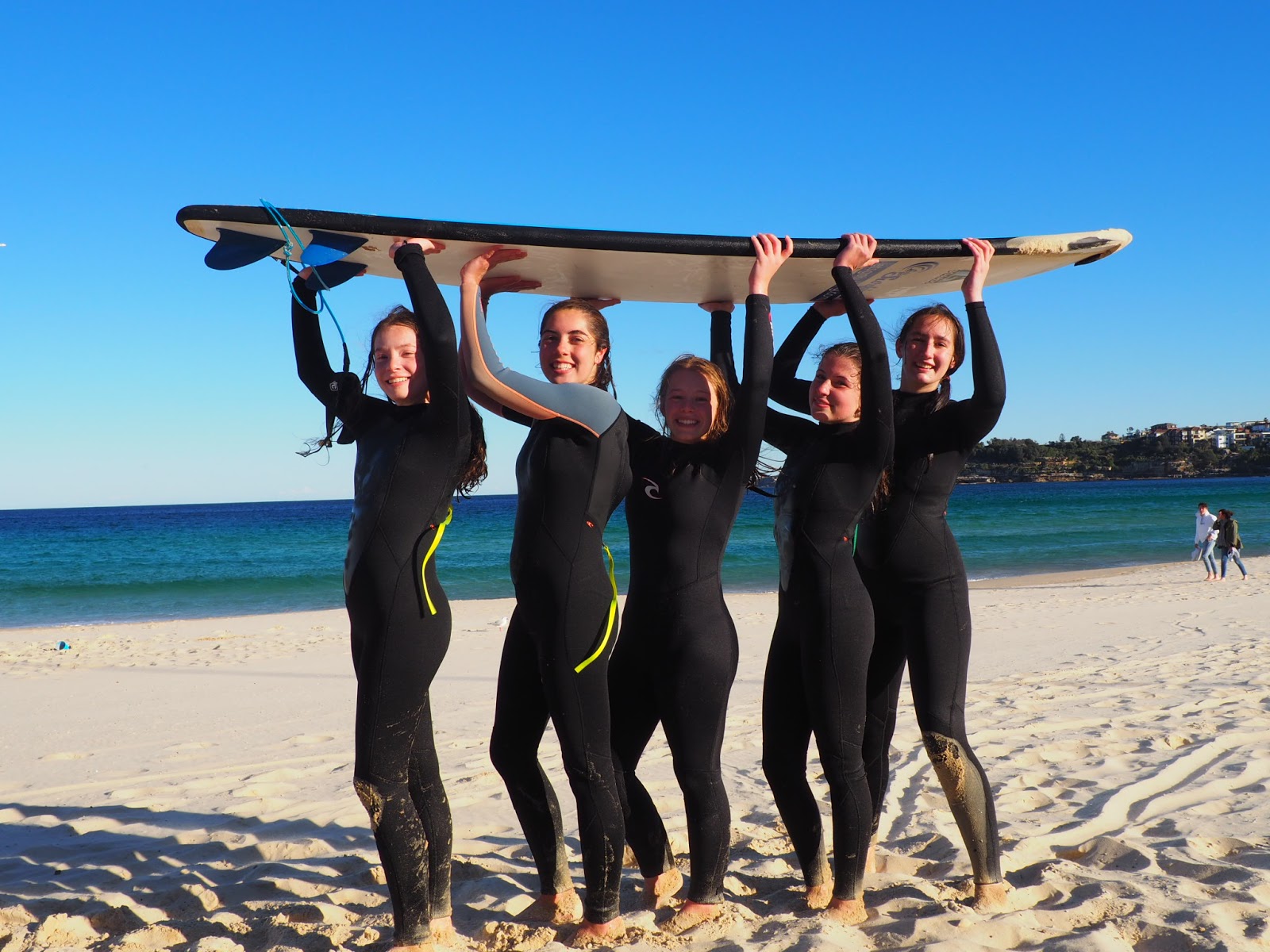 Our final day in Sydney came much too fast! We all ticked off the climbing the Sydney Harbour Bridge off our bucket list. We suited up, stepped into our best window washer attire and began to climb the 1,332 stairs to the top. It was definitely a highlight of the trip! After working up an appetite, we walked to one of the oldest parts of Sydney called "The Rocks" to have lunch and explore the winter market that was taking place. The final stop of the night was a National Rugby League game where we cheered on the home team, the Parramatta Eels. It was really cool to watch the game and feel the energy of the passionate fans. One fan got a little too involved in the excitement and decided to streak onto the field towards the end of the game – security quickly caught him and we learned that he would receive a $5000 fine and be banned from attending any game for the rest of his life.
Our days in Sydney were done so we took off on a flight up to Cairns which was full of adventure but also gave us some time to reflect and create even more memories. Our first stop after landing was the cable ski park nestled between the ocean and the Atherton Tablelands. Everyone was required to start with kneeboarding before being able to graduate to wakeboarding Everyone had a great time! It was definitely a nice change to be in a warmer climate and beach attire after the colder stops on our trip.The next few nights were spent at On The Wallaby Lodge, which is hidden in the rainforest outside of Cairns. The Lodge provided us with a very different atmosphere as we were all able to hang out together in the yard playing ping pong, sit by the fire and have more time to just simply talk to one another.
For the first full day at On The Wallaby, we had a guided tour of the Atherton Tablelands and a great throwback playlist to accompany the day. The tour started at an old fig tree which was the inspiration for Avatar. Following the tree, we arrived at Lake Eacham which was our first swimming opportunity of the day. We were told a story about a man who had a pet crocodile, which warranted a fine in Australia. This man had to get rid of his pet as it had gotten too big but had the dilemma of facing the fine. He decided to dump the crocodile in the lake which was where we were to swim. If we were able to get over the mental block of swimming in a lake with a crocodile then we ended up with a pretty cool story to tell! The rest of the day included stops at different waterfalls and a crater lake. Overall, it was a packed day which provided us the ability to see many unique sights that we otherwise would never stumble across due to their remote locations.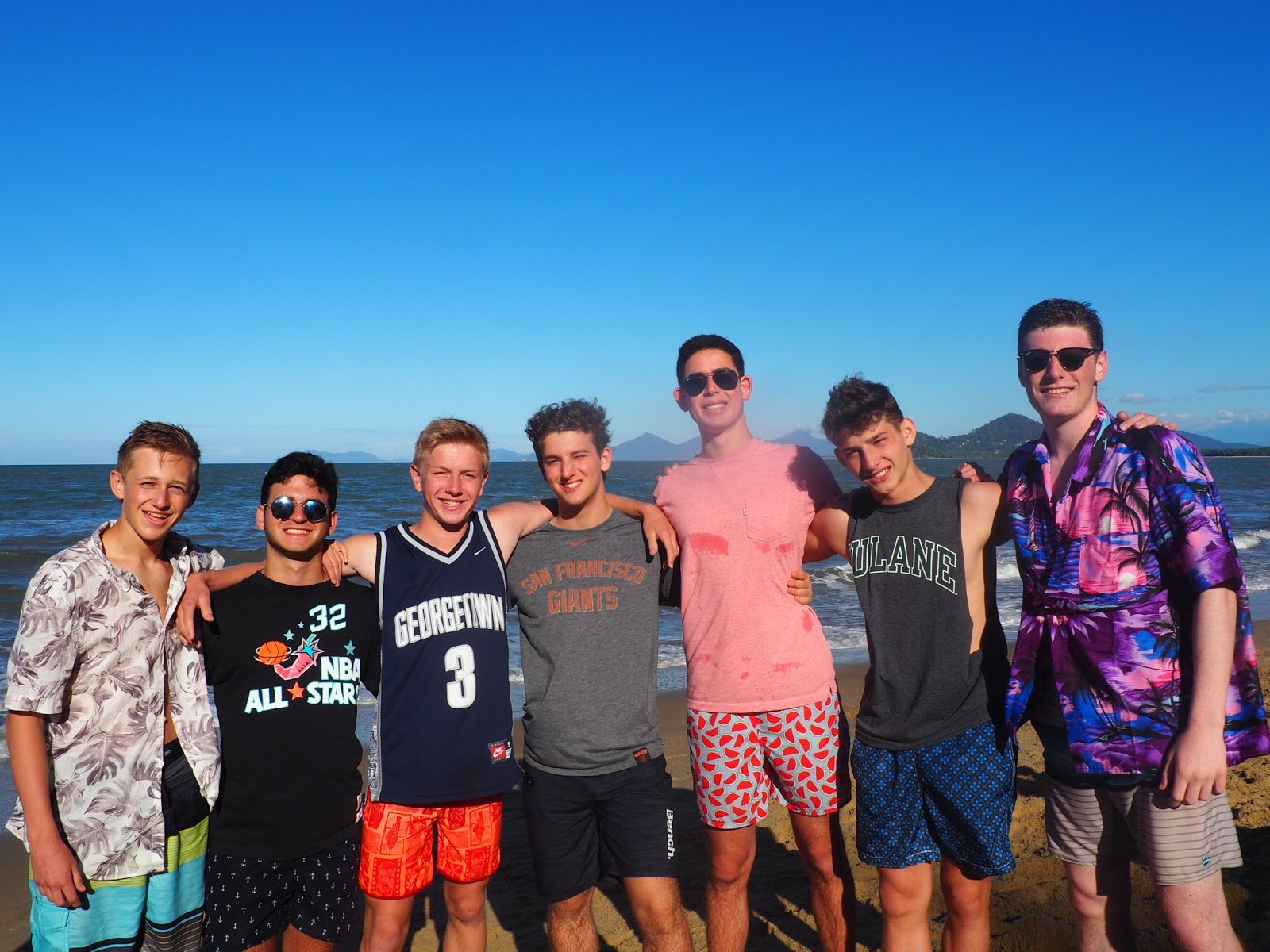 The next morning was an early start as we had a 6-mile bike ride to complete. We divided up into two groups. We also had the opportunity to go on a hike, do some swimming and just relax in the sun. We invented "bun" football in our downtime, which will always be remembered as a hilarious image of tossing around a physical bread bun. While on the bike ride, our guide, Tracy, took us up steep hills but also brought us to some amazing hidden waterfalls. 
Later that evening was the night canoe. It was such a cool experience to be on the water at night trying to spot some of the local animals such as wallabies, water dragons and tree kangaroos. We were having so much fun that we think our voices scared away all the animals. Although we did not get a good glimpse of a wallaby up close, we would have an opportunity to the following day at the Karrunda Zoo and markets.
Already, we were on our way to our resort in Cairns which sadly was our last stop. But it did mean that we would finally get that once-in-a-lifetime experience of visiting the Great Barrier Reef. In preparation for our snorkeling and diving expedition, we went to an information session called Reef Teach where we learned about what we might see and interact with while in the water. It was amazing to learn about the different species beforehand as we knew exactly what to look out for once we got underwater. The Great Barrier Reef was truly a magical way to wrap up the trip. We also took some pretty cool pictures with fish – and everyone found Nemo.
We spent our final day at Palm Beach. As a surprise, the Trip Leaders and Trip Members were divided into two teams and the day was filled with different skits, relay races, trivia and minute-to-win-it games. We all had so much fun- it was truly the perfect way to end our trip.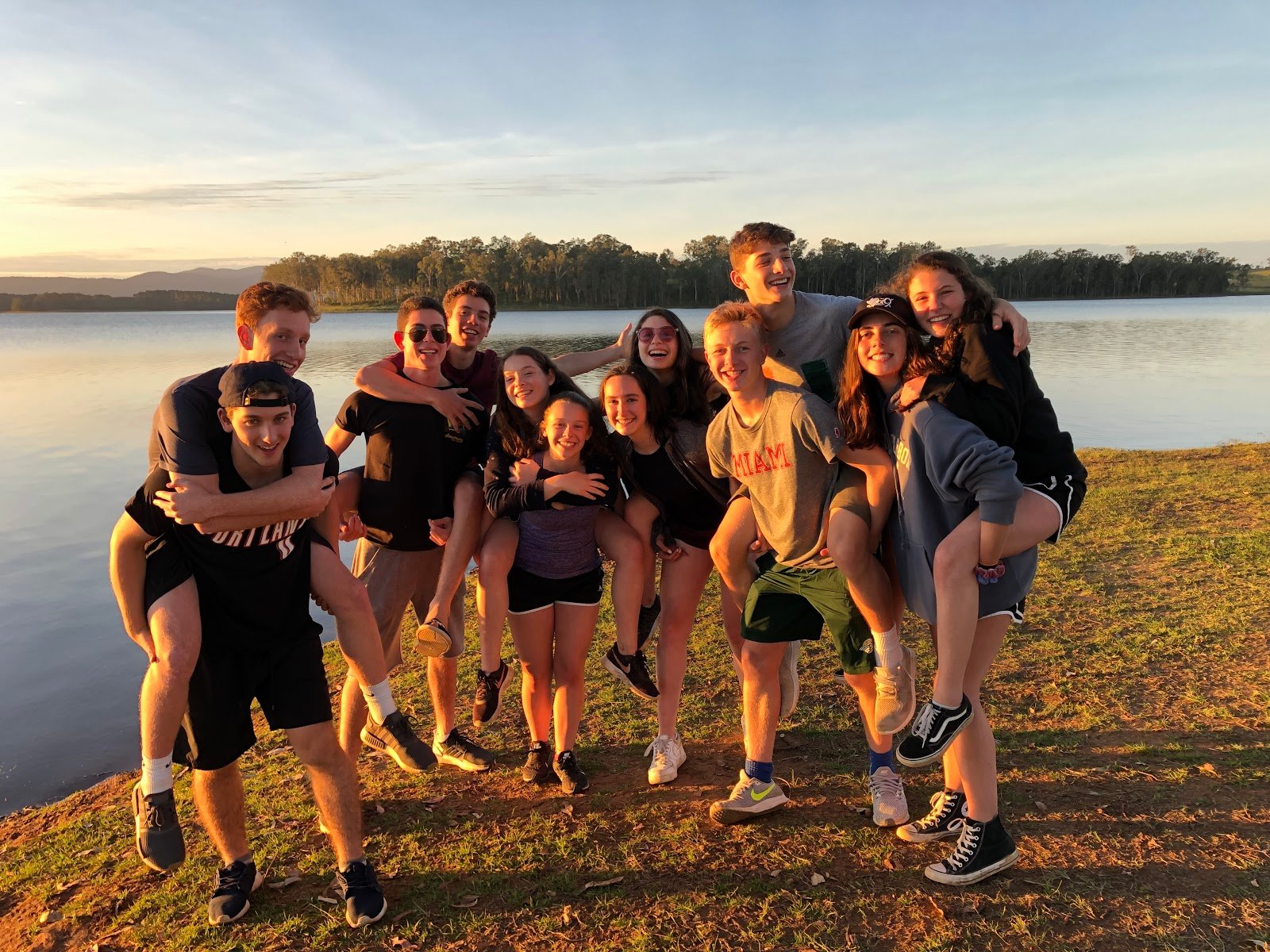 Staying true to our group's traditions, we ended our final night going around and saying our rose and thorn, something which we had also done several times before. It was very apparent that everyone had an amazing trip filled with once in a lifetime experiences and twenty-four new friends from all different cities to meet up with later on. 
Thank you for following us on our adventure through New Zealand and Australia! 
The Westcoast Blogger
Do you want to spend your summer exploring Australia and New Zealand? Learn more about our 23-day Australia and New Zealand Adventure! To browse all of our programs, click here.