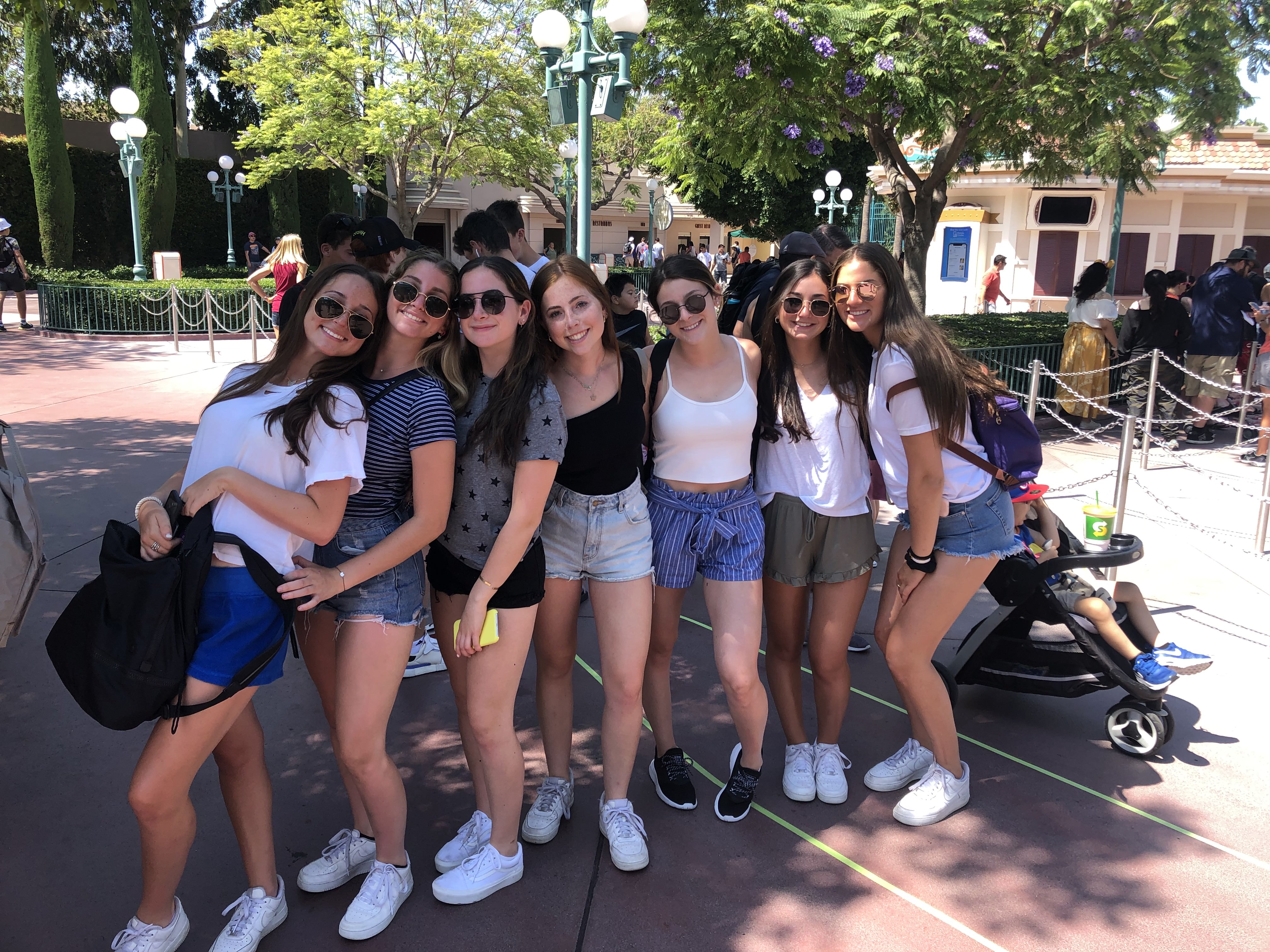 Scene 1: Surfing
Since nothing says "California" like surfing, we headed to Santa Monica Beach today for some lessons. There, we geared up in our wetsuits and prepared for our very first land lesson! Once we were all able to correctly identify the nose, tail, and fins of our surfboards, we knew we were ready to ride the waves. We made our way into the ocean for some one-on-one time with our amazing instructors and after some practice, many of us managed to stand up on our boards! All in all, surfing was awesome!
Scene 2: Hermosa Beach
Saturday was a hot and sunny day – perfect for a fun and relaxing day at Hermosa Beach! Some of us ventured into town to explore the boutiques and restaurants while others hung out on the beach playing games and soaking up the sun. Nothing like a great day at the beach to kick off an amazing weekend!
Scene 3: The Most Magical Place on Earth
We woke up bright and early for a very good reason… Disneyland! As soon as we arrived, we were mesmerized by Sleeping Beauty's castle and the magic that is Disneyland. Throughout the day, we tried all the rides, wandered through the various worlds and let our inner child free. We danced along to the enchanting Mickey parade and met the different characters from our childhood. It was a truly magical day!
Scene 4: In the classroom
Now that classes are coming to an end, students have had a chance to demonstrate their learning with various activities and projects. 
In entrepreneurship, students have been developing their product in preparation for their Shark Tank pitch. They've also had the chance to hear from our teacher's business partner and coding expert. On Wednesday, they presented their pitch in front of real sharks and received valuable feedback and public speaking practice!
In social media marketing, students presented their social media posts to the class. They were able to articulate why their decisions were the best for the company they represented. They also had a visit from Carlos Reyes, a digital programmer who spoke to us about his career experience and showed us the behind-the-scenes work that goes into various short and long form projects. It was awesome to hear from someone who has worked on Instagram stories for huge events including the Golden Globe Awards, the Oscars and the NYC Ball Drop. 
Fashion students are currently learning about sustainability in the fashion industry. Did you know that the fashion industry is the third largest polluting industry in the world? Our students have been brainstorming solutions to reduce the fashion industry's carbon footprint such as recycling clothes and using sustainable materials.
In psychology, the class discussed the symptoms and treatments of various mental illnesses and students have been introduced to the topic of addiction from a psychological standpoint.
In photography, students have showcased their street photography skills during various field trips around Los Angeles. More recently, they have focused on portraits and they visited the LA Center of Photography to participate in their own photoshoot. 
In U.S. law, the students visited the Pasadena Court of Appeals and witnessed a real-life trial. They also had the chance to tour the UCLA School of Law. Since our last blog, students have acted in more mock trials and had the chance to take on different legal roles.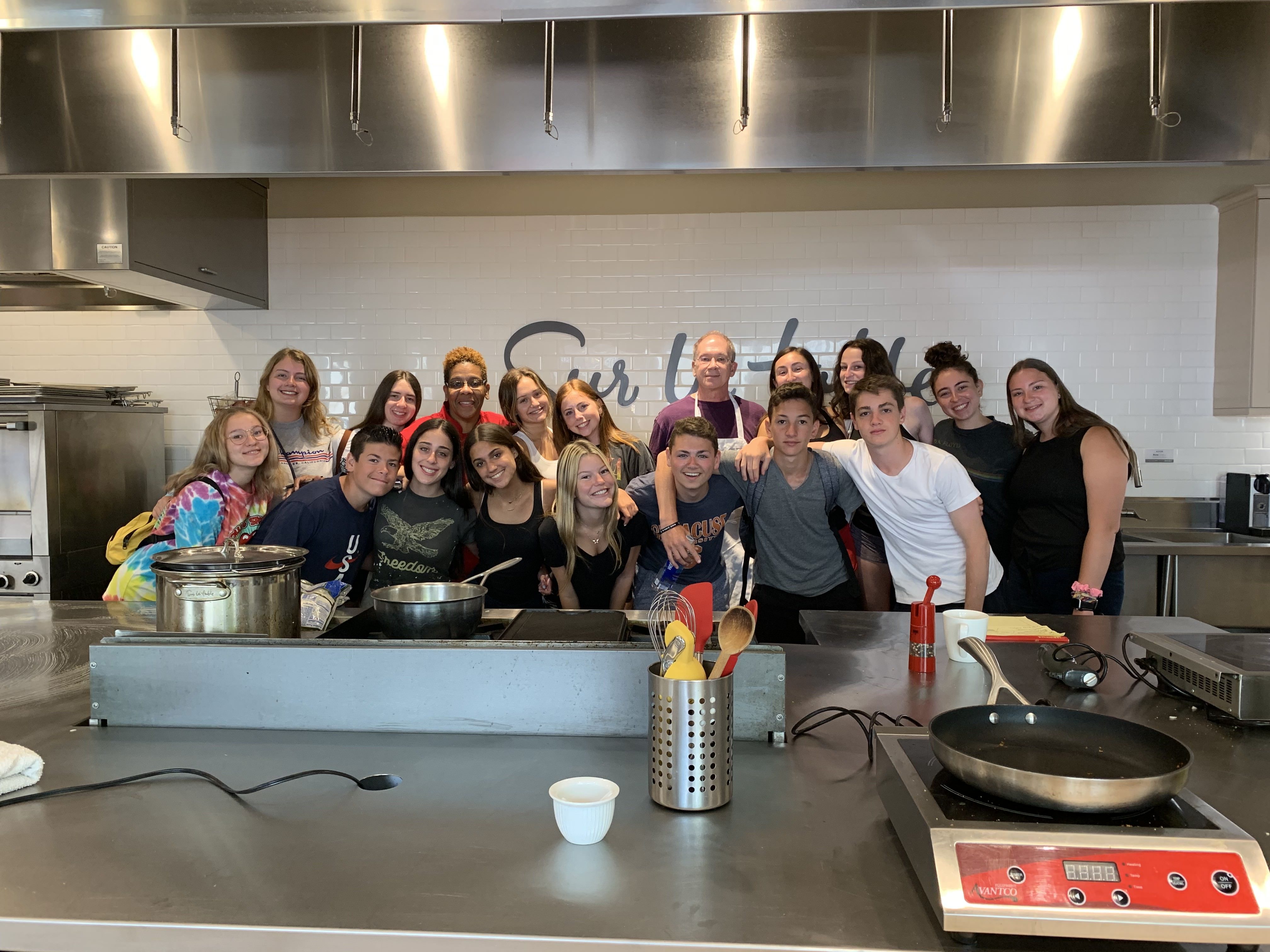 Our community service students have developed very strong connections with the kids at the Boys and Girls Club. This is made abundantly clear by the hugs and smiles that greet them at the door each day. Our full-day program members have been getting their hands dirty with some gardening and have led STEM activities with the children. 
Our surfers have gotten a lot of practice and are becoming better and better every day. Recently, they've been learning some theory related to the ocean including wave theory, riptides and rip currents.
In public speaking, everything the students have been learning and practicing has culminated into their final speech on the last day of class. It is amazing to see how much students have developed their skills and gained more confidence. 
Our Sports Management class has had the chance to hear from numerous guest speakers, including Brandon Hannon, Patrick Arthur, and Taylor James. They've also heard from the head of product, platform, and services for the NFL, Marissa Melnick, and founder and CEO of Fangirl Sports, Tracy Sandler. It was very interesting to get a female's perspective on a mainly male-dominated industry. Many of these professionals also weighed in on the students' final project. 
In cooking, students focused on comfort food! They learned to make childhood favorites like mac & cheese and the perfect grilled cheese with tomato soup. To end the course on a high note, students recreated their meal of choice. 
Our International business class received a visit from Matt Walker, a real-estate tycoon who spoke to them about the importance and qualities of a great leader.
Our SAT prep and TOEFL students have also concluded their courses. They have made incredible progress and should be very proud of their accomplishments. 
Bonus Scene: Amazing Race
On Monday night, our amazing staff turned the UCLA campus into an Amazing Race course. From the Bruin Bear Statue to the swimming pool, and everywhere in between, one could spot teams of our program members running form clue to clue and performing different challenges at each station. Everyone had a blast and gave it their best. Competitiveness, good sportsmanship, and excitement were high and our winning team completed all 8 tasks in less than 30 minutes. Talk about impressive! 
Stay tuned for this production's final act!
The Westcoast Blogger
Do you want to learn, prepare yourself for college, and have fun at the same time? Check out our 28-day pre-college enrichment programs. To browse all of our programs, click here.