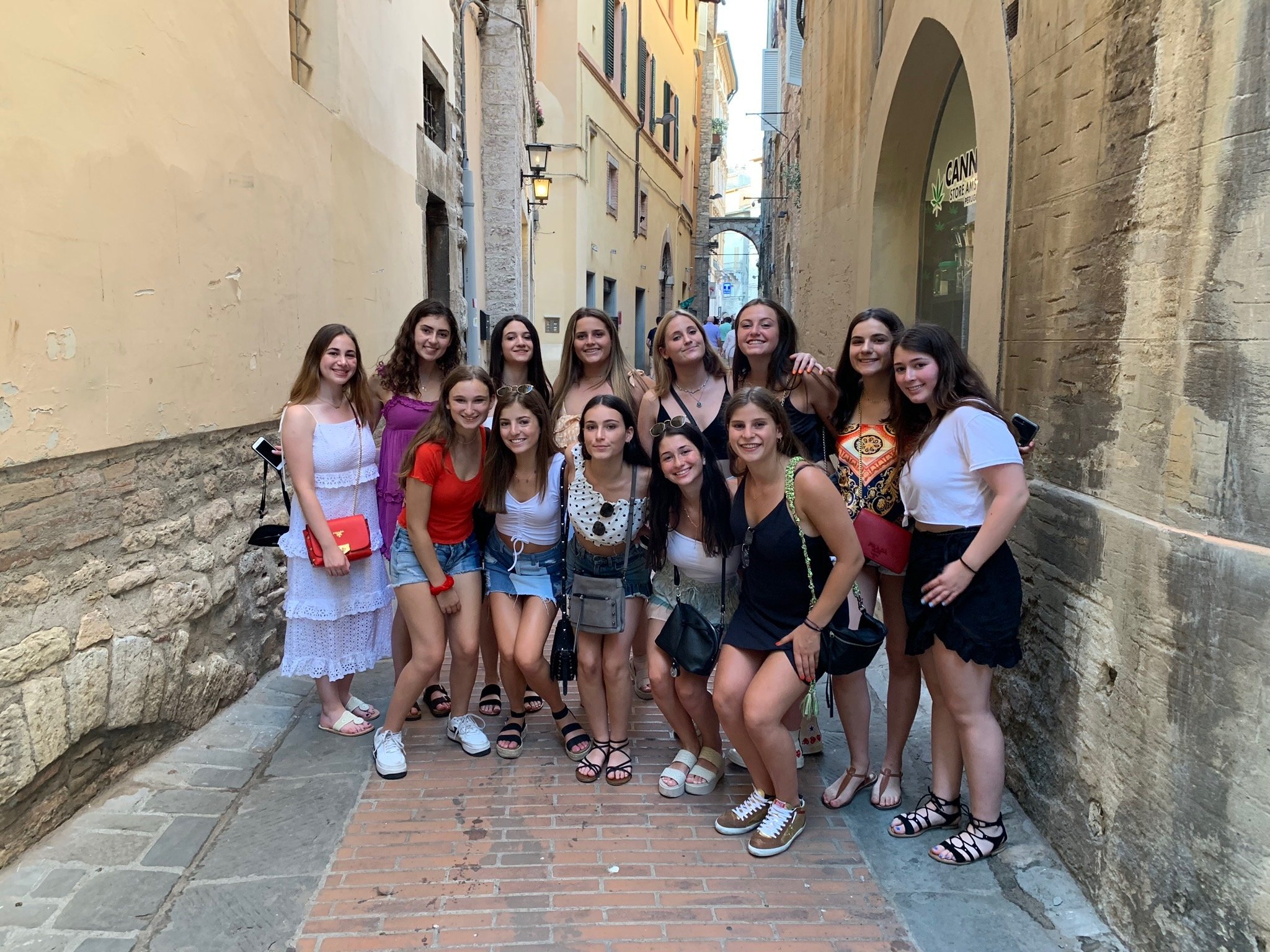 WOW! What a week it has been! We are convinced that time flies when you are travelling. It feels impossible that many of us met for the first time just last week, especially considering all the amazing friendships that have already been created.
We left Rome in awe of its history and beauty and arrived in Perugia excited to discover a slower paced yet authentic Italian lifestyle. From our ivy covered hotel, to the winding and narrow cobbled streets of the city center, the theme of our days in Perugia was charm.
Many of our trip members continued to seek out the best food they could find, and Ethan professed that his pasta amatriciana truly changed his life. Meanwhile Sloane and Ava K. discovered a place that served heart shaped pizza! That's amore! As Perugia is known for chocolate production, we had to pay a visit to the Nestle Perugina Chocolate Factory which even had a bottomless sample room!
However, our food highlight was making authentic Italian food with the lovely Rafaella. We drove to her beautiful home in the rolling hills of the Umbria region and cooked a three course meal which included homemade pasta. It was delicious and we learned so much. Theoretically, we should now all be able to make homemade pasta for our friends and families when we get home. We'll see about that…
After all of these amazing culinary experiences, we had the chance to cool down at the Tavernelle Water Park where we rocked the mandated bright green swim caps and posed for some funny pictures!
We then said goodbye to the beautiful Perugia and made our way to Ancona where we board our ferry to Greece. We woke up to a hazy sky and calm ocean and spotted land in the distance…Greece!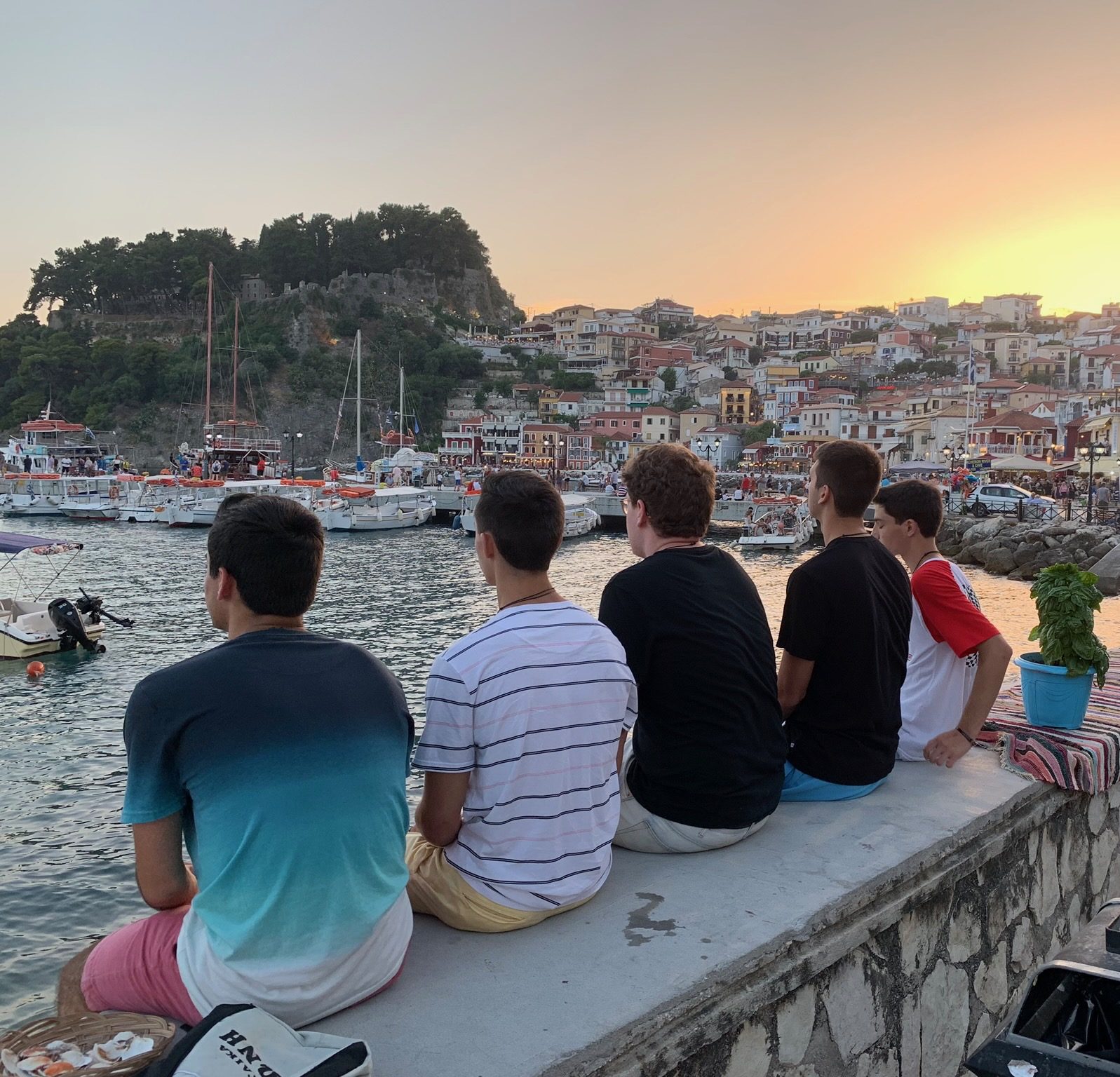 Greece has been phenomenal! We spent one morning kayaking in the Ionian sea to a secluded beach that was only accessible by boat. Here, our guides cut up fresh watermelon for us to snack on. Watermelon is very popular here in Greece, which led Jamie V., who had never tasted it before, to give it a try!
In the afternoon, we enjoyed some beach fun and went tubing on a bay close to the town of Parga. The beach was beautiful and trip members swam, played sports and relaxed.
Needless to say, we are having a blast and loving our trip 65 family!
Looking forward to many more WOW days!
The Westcoast Blogger
Do you want to spend your summer exploring the best of Italy and Greece? Check out our 17-day Greece and Italy trip. To browse all of our programs, click here.