We arrived in Cody, Wyoming and settled into our cozy cottage-like cabins. For our evening program, we played a game called 'Hot Seat' where trip members got to ask each other questions in order to get to know one another better. It was a great program that really helped trip members bond. 
For our first full day in Cody, we went horseback riding through Wyoming's scenic countryside. Each trip member was assigned a horse, and then we all went riding through the mountains! It was many of our first time, but we all learned very quickly and were able to gain full control over the horses. 
We visited the town's recreation center where we got to play basketball, soccer, ping pong and go swimming. Later, we all dressed up flannel and denim to attend the famous rodeo. Did you know that Cody is the rodeo capital of the world? We watched horse races, lasso contests and even bull riding competitions!
The next day, we headed to Jackson Hole. On our journey there, we had the opportunity to visit one of North America's biggest and most beautiful national parks, Yellowstone National Park. While at the park, we got to check out the paint pots, a series of smaller geysers that spit out a paint-like mud. We also saw different types of animals on our drive through the park such as beards of bison and even a few bears!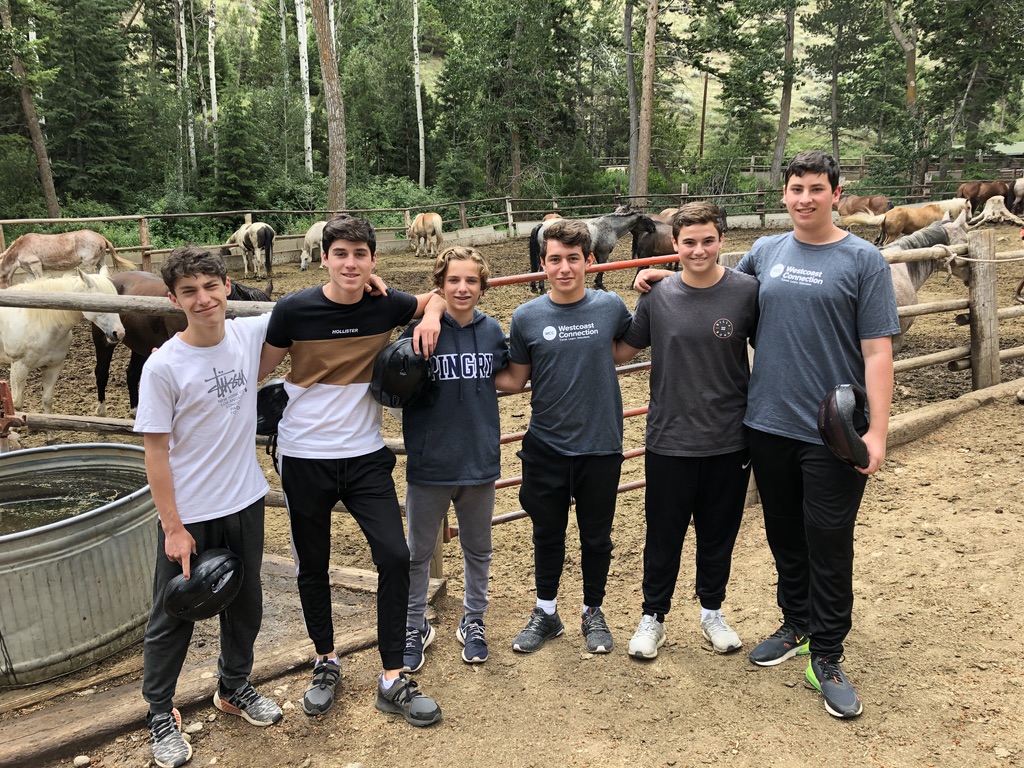 Up next was the Old Faithful Geyser. We gathered around the geyser to watch it erupt almost 200 feet in the air! We were all so excited that we were able to witness this and took some cool pictures. We also got to see the Grand Tetons, which is a range of breathtaking mountains. To say the least, Yellowstone National Park showed us some of nature's most beautiful sites! 
The next day, we celebrated Haley G's birthday! We decorated the bus with streamers, balloons and a birthday sign and sang happy birthday to start off our day. It was time for our whitewater rafting adventure. We climbed onto our rafts and paddled down Snake River's fierce rapids.
Later, we ventured to downtown Jackson Hole for lunch and explored the local restaurants and shops. We heard that some members of the Kardashian clan were in the area, so we stayed on the lookout… Jackson Hole must be the happening place to be!
We visited Snow King Mountain for the alpine slide and mountain coaster. Both activities are self-steered and downhill and trip members had a blast flying down the mountain! To end our fun-filled day, we enjoyed a spa night with face masks. We also surprised Haley with a birthday cake, and continued to sing happy birthday!
Next stop: Park City, Utah! We can't wait to see what the rest of the trip has in store for us as we make our way towards the West Coast!
The Westcoast Blogger
Looking for the summer of a lifetime? Check out our 40-day US Explorer teen tour! To browse all of our programs, click here.