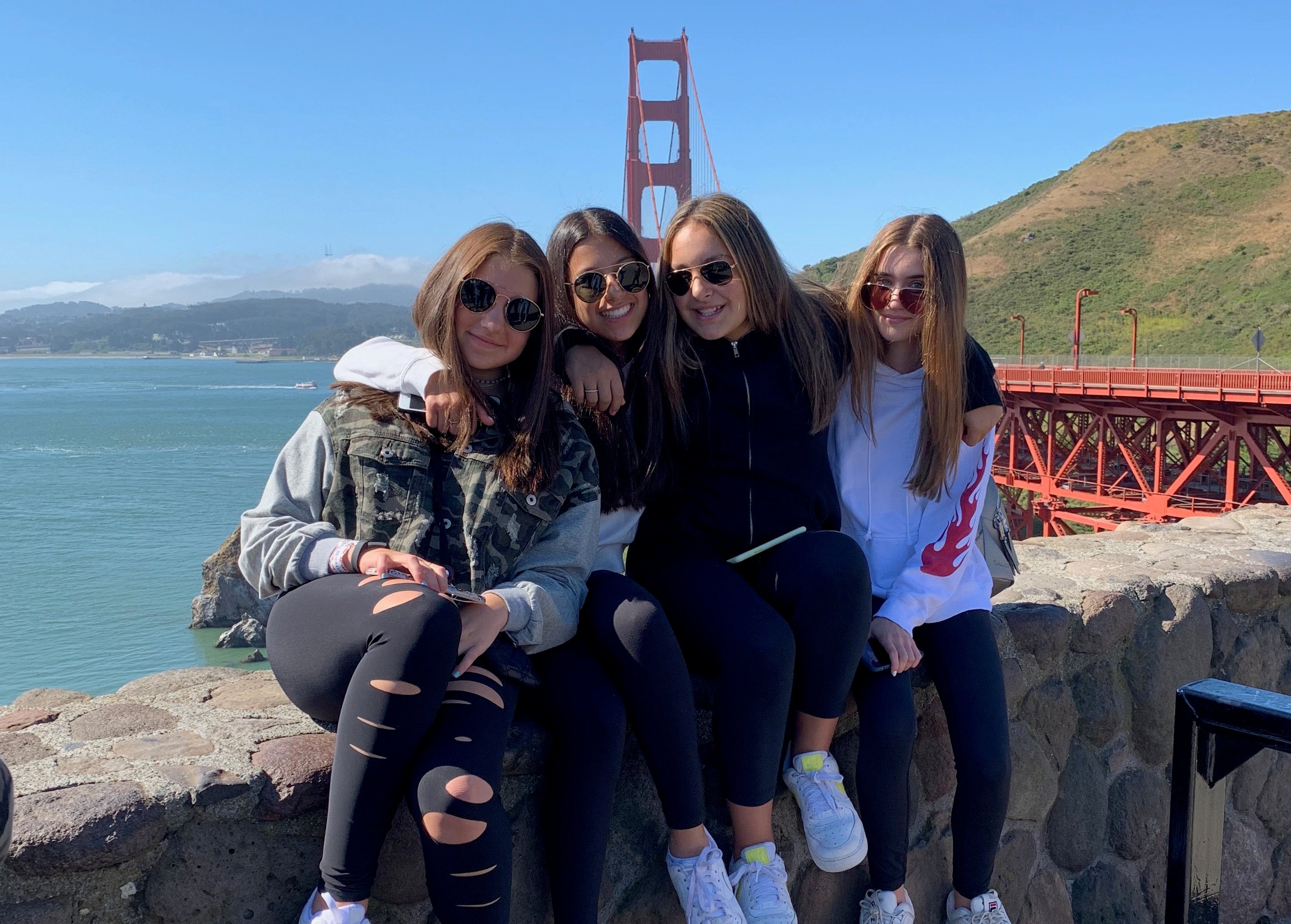 Our group has had a blast so far and we are absolutely loving it here in Cali! After our flight on Monday, we arrived in San Francisco eager and excited to get to know each other and begin our amazing adventure. Everyone instantly started bonding at the airport by playing ice breakers, name games, and finding out which cities everyone had traveled from. Next, we made our way to our beautiful hotel where we were able to see the breathtaking views of the waterfront from our balconies.
On our first night, we enjoyed a stroll through the streets of Chinatown where some of us enjoyed delicious bubble tea, soups, and dumplings. As we continued to explore, we worked up an appetite and made our way to an awesome vintage diner for dinner. After returning to the hotel, we had some time to continue getting to know each other and we are proud to say, we are already feeling like one big happy family!
Our bus rides have been lots of fun, as we start off each day with a catchy song called "Good Day" by Nappy Roots to get us ready for the day. Also, every morning we introduce an inspirational quote of the day. Let's not forget about our bus mascot Abu, a stuffed animal who is equally as excited for our upcoming adventures.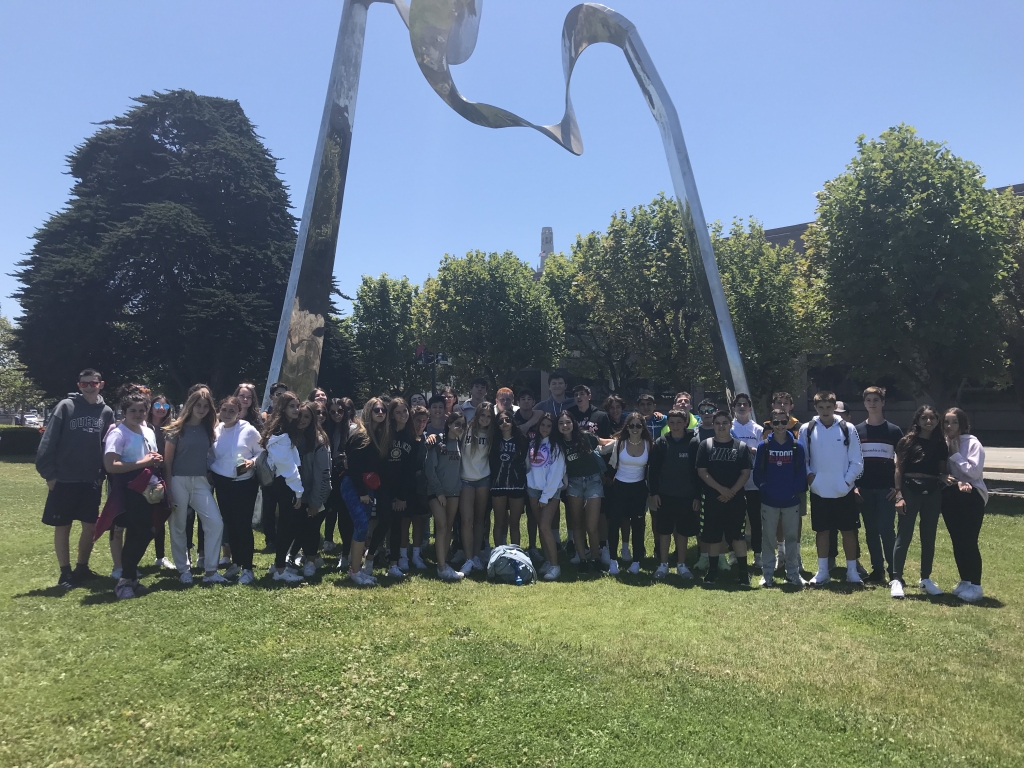 We had a great first day walking across the Golden Gate Bridge and strolling along Lombard street, the most crooked street in the world! For a real San Francisco experience, we took an awesome cable car ride through the city's streets which was a first for many of us. We ended the day with an intense bowling match where we realized that we have some pro-bowlers on trip 16! 
On day two, we took an audio tour of Alcatraz, a former federal penitentiary. Our favorite part was hearing stories from guards and prisoners and seeing all of the historic monuments. Next, we made our way to watch a baseball game, the Oakland A's vs. the Minnesota Twins! We really got into the game and started awesome cheers and chants from the stands!
Although we've had the best time here in San Francisco and were lucky to have warm and sunny days, we are even more excited to embark on our next adventure! It's time to go camping in Lake Tahoe and we are looking forward to rafting, water skiing and tubing and of course, enjoying some delicious food at our campsite. 
Until next time, 
The Westcoast Blogger

Do you want to explore all that California has to offer? Learn more about our 21-day California & The Canyons teen tour! To browse all of our programs, click here.